No. BR14706 / Type B-15C (MOD.) "B. RICKSON & SONS. INC. 6147th TAC. CTRL. GROUP "MOSQUITO" PATCH"
この"MOSQUITO"部隊の任務は敵の地上施設や敵軍の移動を見つけだし、目標物を発見すると確実に攻撃出来るように発煙弾を投下し、上空を旋回している戦闘爆撃機に地上部隊を通して無線連絡することであった。"MOSQUITO"の呼び名は文字通り"蚊"のごとくいつ何処から現れるか予測がつかない為につけられたもので、北朝鮮軍には忌み嫌われ恐れられていた。1954年2月、日本への新婚旅行の途中、マリリンモンローが兵士を慰問に韓国のK-47(チュンチョン)を訪れ、"ANYTHING GOES"と題したショーを開演したのは有名な話で現在も語り継がれている。その時、米軍は彼女のために専用のフライトジャケット、"B-15C"を用意し、駐留部隊の"モスキート"パッチまで装飾して大女優の慰問を歓迎した。背面には1953年から1954年にかけて日本と韓国に駐留していたことを示す記念パッチが誇らし気に付いている。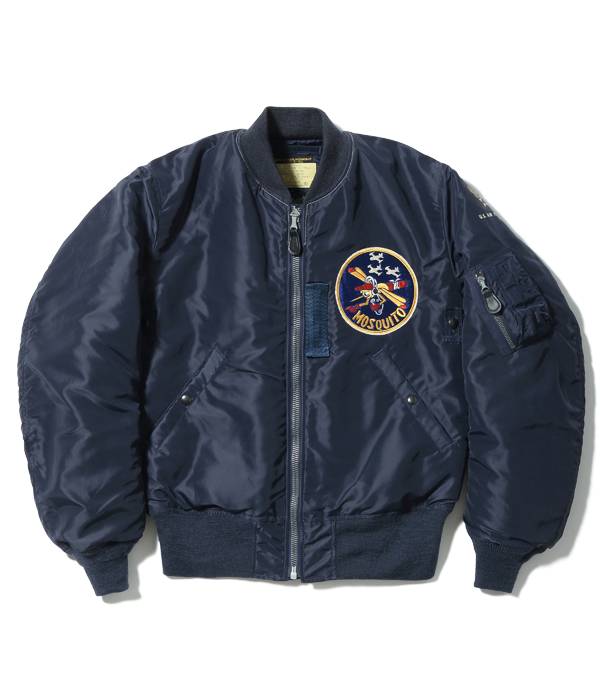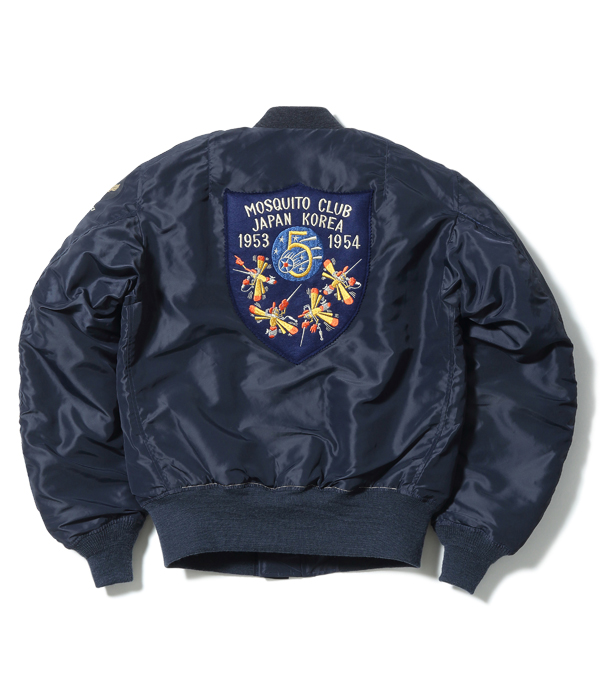 U. S. AIR FORCE / INTERMEDIATE ZONE
JACKET, FLYING, INTERMEDIATE / Type B-15C (MOD.) "B. RICKSON & SONS. INC. 6147th TAC. CTRL. GROUP "MOSQUITO" PATCH"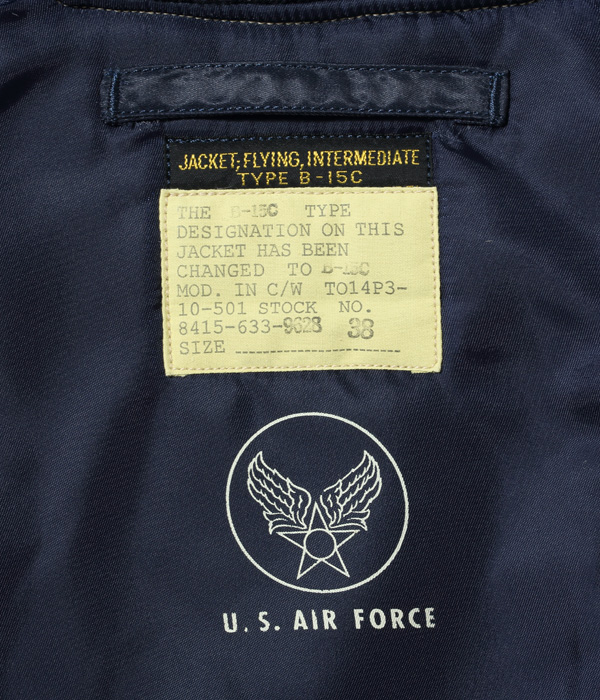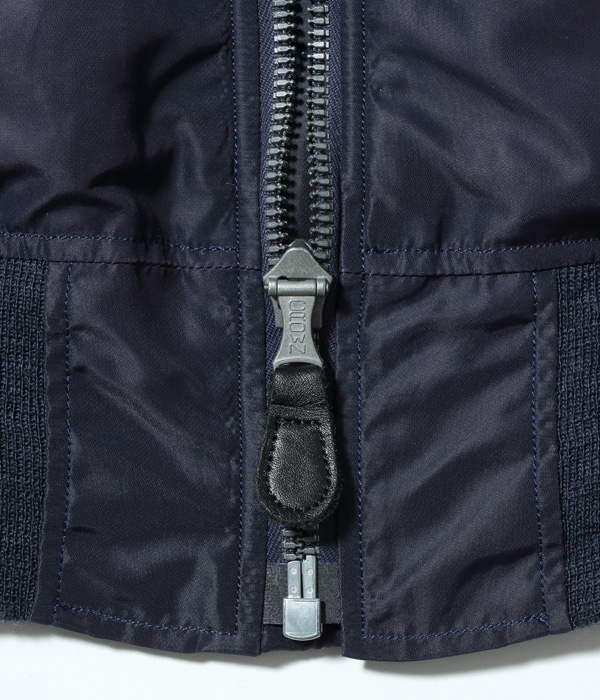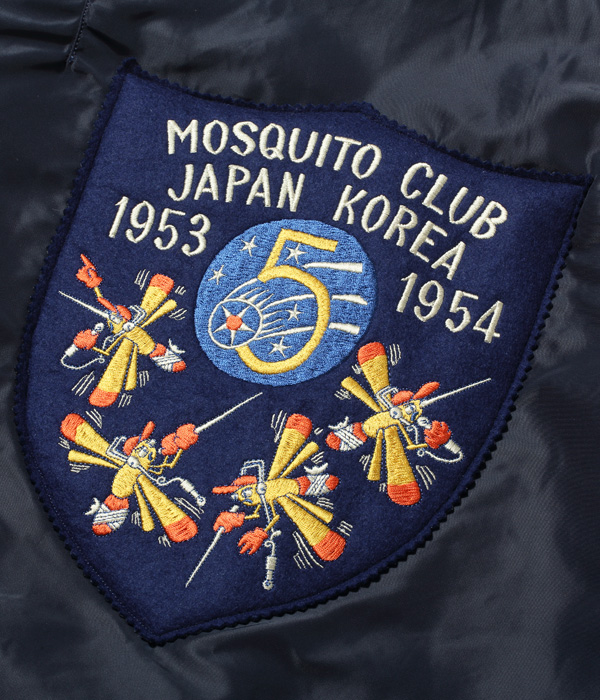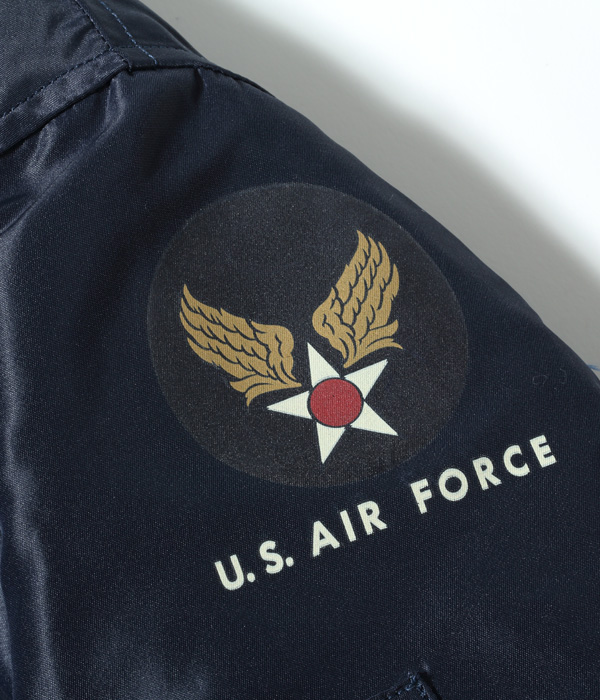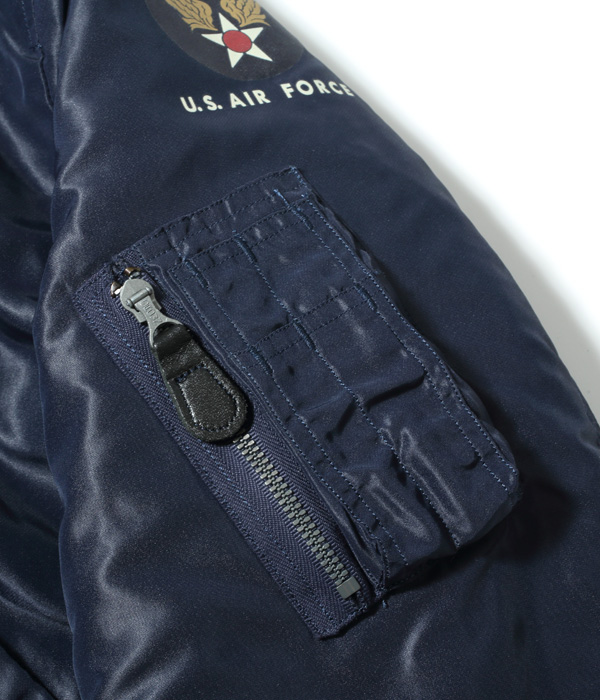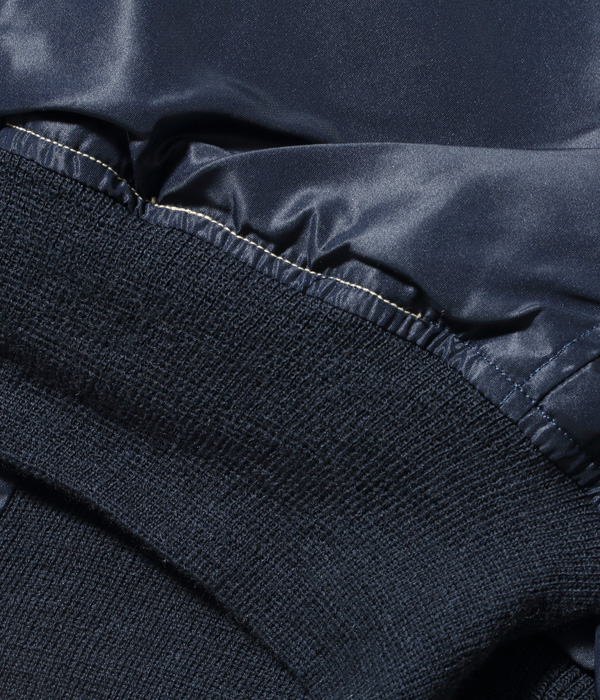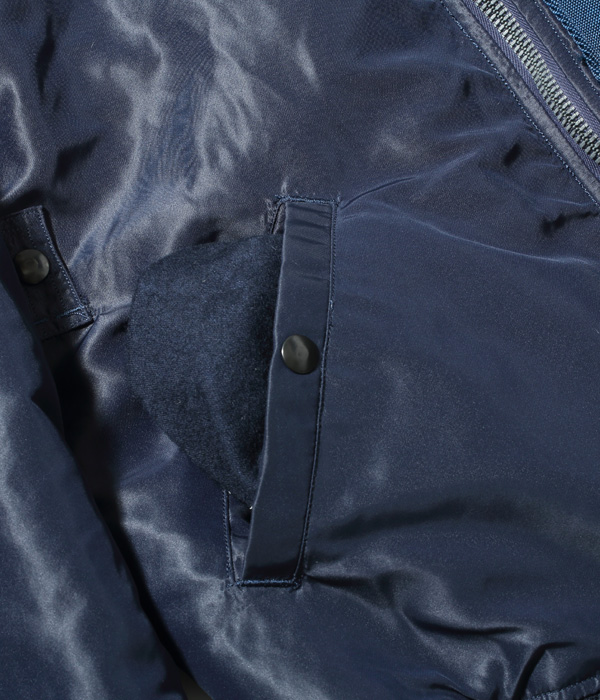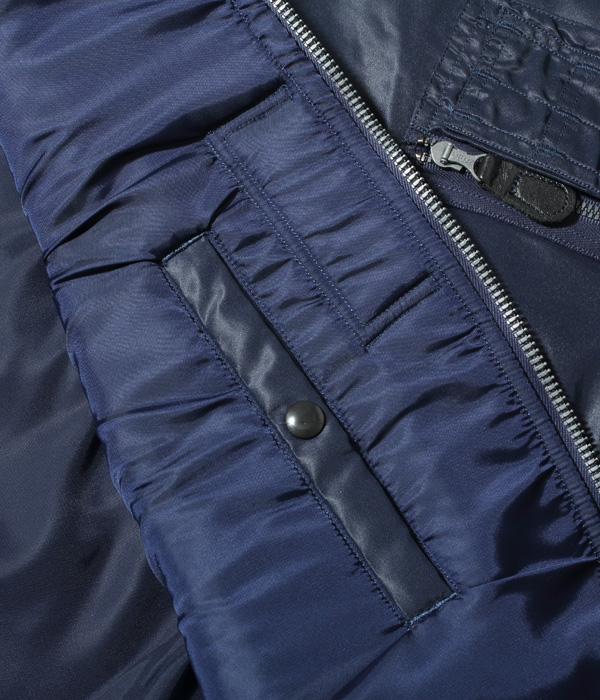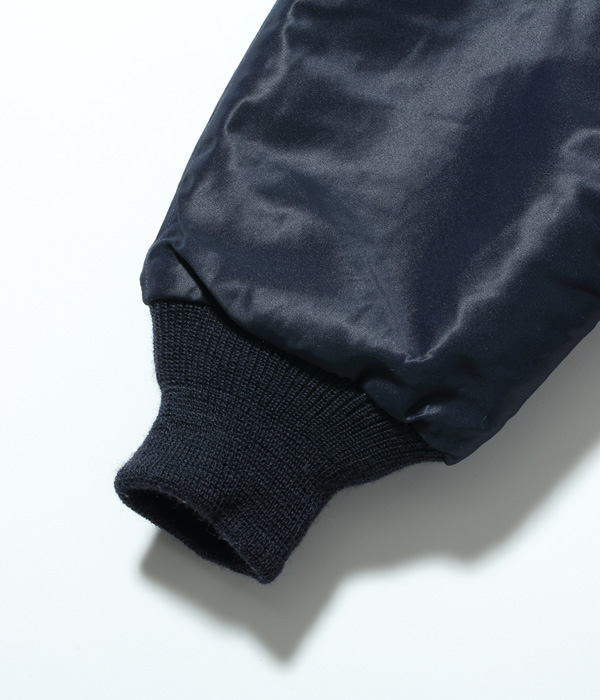 第6147戦術統制飛行隊章のモスキート。個人レベルでオーダーした日本・韓国の駐留記念パッチはモスキートが賑やかに刺繍されている。ムートン襟からリブニットに付け替えた痕跡のモディファイステッチ。
BUZZ RICKSON'S
No. BR14706/ Type B-15C (MOD.) "B. RICKSON & SONS. INC. 6147th TAC. CTRL. GROUP "MOSQUITO" PATCH"
PRICE : ¥65,000 (+tax)
SIZE : 36, 38, 40, 42, 44
COLOR : 01) 6147th TAC. CONT. GP.
MATERIAL : 3/1 Heavy Nylon Twill Government Use
INTER LINING : 58% Wool 42% Cotton Pile Undyed Natural Color
OUT SLASH POCKET : 50% Wool 50% Nylon Double Face Brushed
MAIN FRONT FASTENER : Crown Aluminum Spring Puller Automatic Lock
SNAP BUTTON : U. S. Government Department of Defense Specs.
LABEL : B. Rickson & Sons, Inc. / Modified
The task of this "MOSQUITO" unit is to find the movements of enemy forces and their ground facilities, and to drop smoke bombs for an absolute attack when the garget is discovered, by communicating with wireless communication through the ground unit to the bombers flying above them. The name "MOSQUIRTO" was named because of its unpredictable appearance, like a "mosquito", and the North Korean Army hated and was frightened by them. In February 1954, Marilyn Monroe visited the Korean K-47 Air Base (Chuncheon) for a consolation trip and started a show titled, "ANYTHING GOES" during her honeymoon to Japan. At this time, the US military prepared a special flight jacket "B-15C" for her, decorated the "Mosquito" patch of the stationed unit and welcomed the big actress. On the back of the jacket, a commemorative patch indicating their station in Japan and South Korea from 1953 to 1954 is proudly placed.