No. BR80559 / Type G-1 VIETNAM EMB'D LINING
米海軍を代表するフライトジャケットG-1は1940年採用のM-422で現在のスタイルを確立し、その礎を築いた。G-1の称号が与えられたのは1947年のSPEC. 55-J-14からで、後継モデルのMIL-J-7823シリーズは1952年から1970年代後半まで続いた。1940年の採用からほぼ変わらぬ外観は完成度の高さを物語る。このMIL-J-7823のG-1はベトナム戦争に参加した飛行士が個人でカスタムを施したジャケットである。当時、兵士の間で流行していた手刺繍のスーベニアジャケット『ベトジャン』の刺繍を剥ぎ取り、新しいライニングに張り替える時に縫い付けた。『昼は軍隊生活。夜は恋人探し。ただの飲んだくれ。海軍に入ったのが間違い。』と胸にハンドペイントされたメッセージは、当時従軍していた兵士の心を垣間見るようだ。テーラー東洋製のベトナム刺繍が縫い付けられたこのG-1は、東洋エンタープライズ社誕生55周年を節目として製作された特別なアニバーサリージャケットである。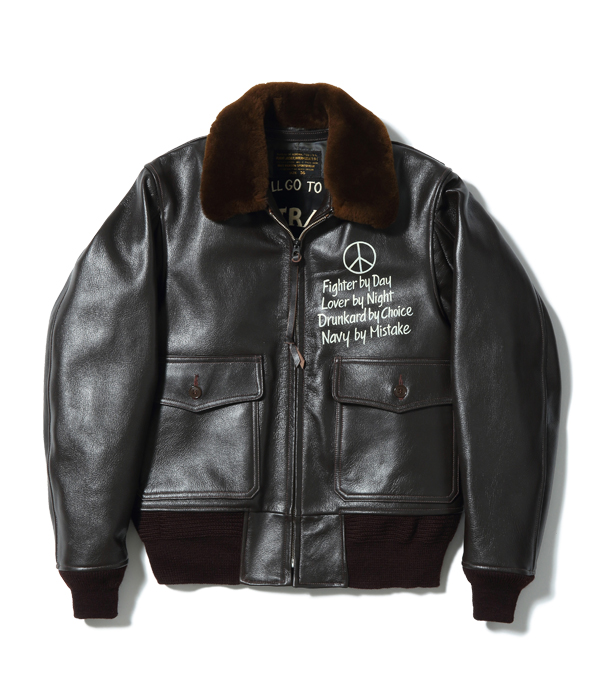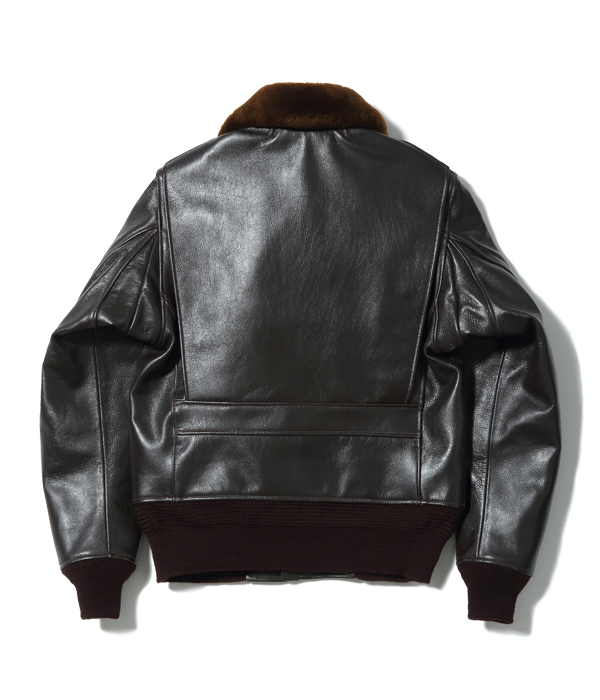 U. S. NAVY / INTERMEDIATE ZONE
FLIGHT JACKET, INTERMEDIATE / Type G-1 VIETNAM EMB'D LINING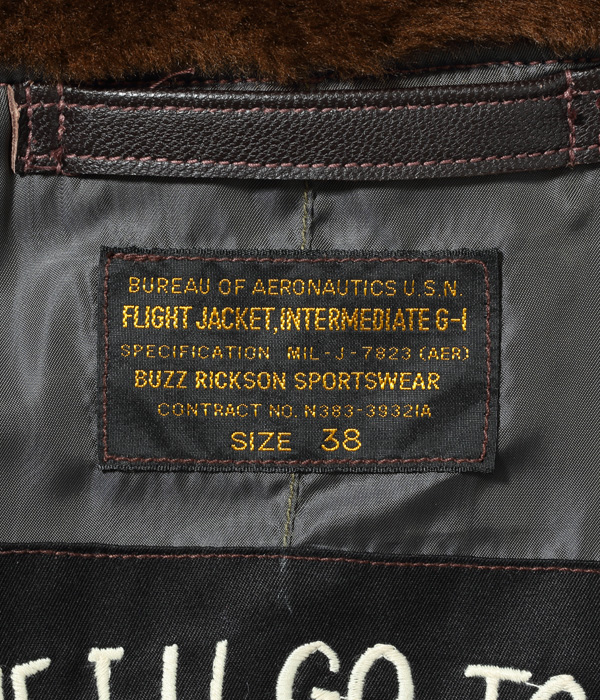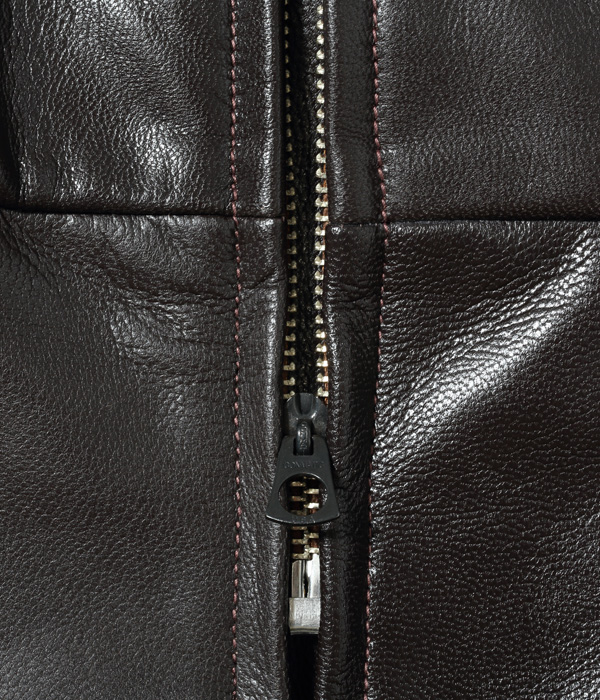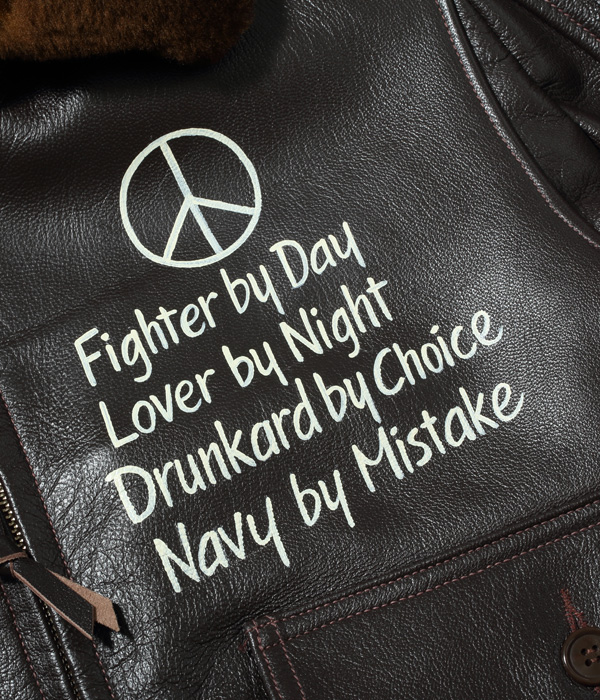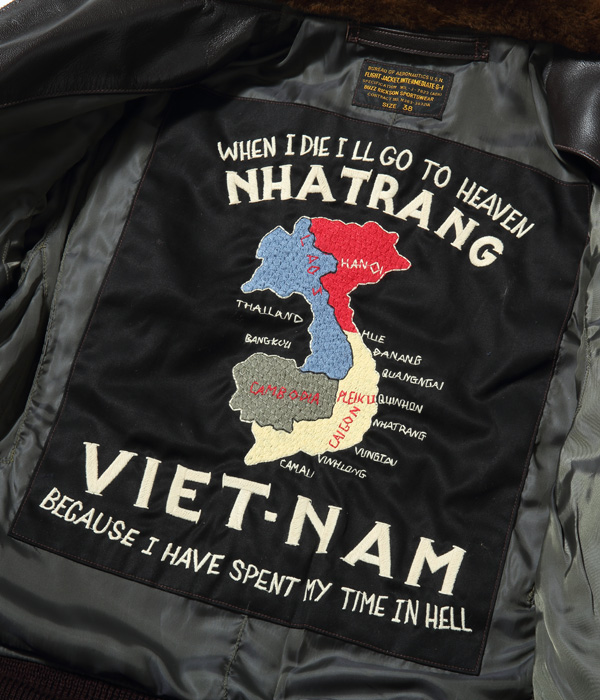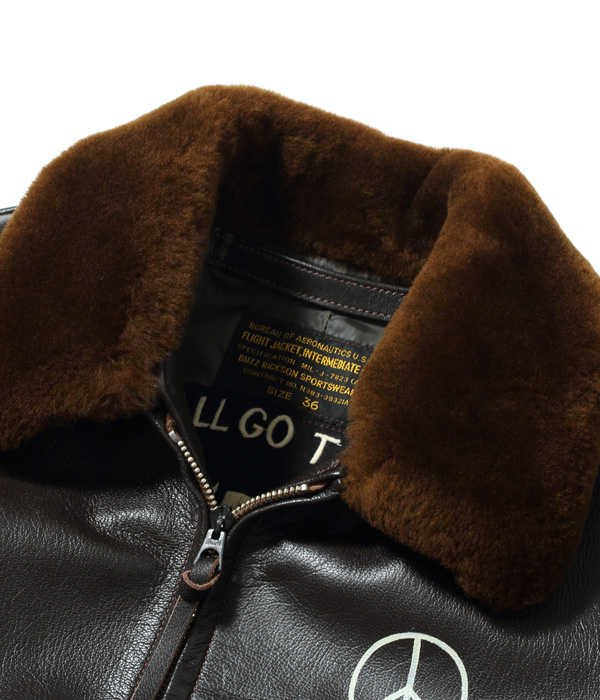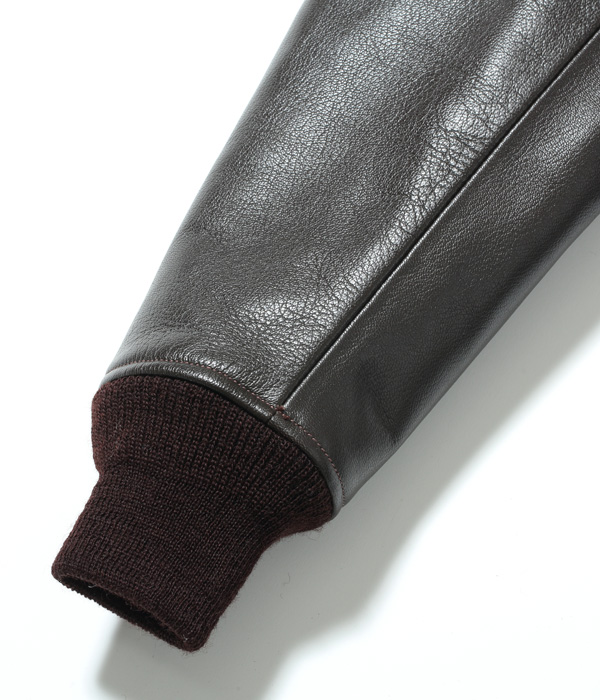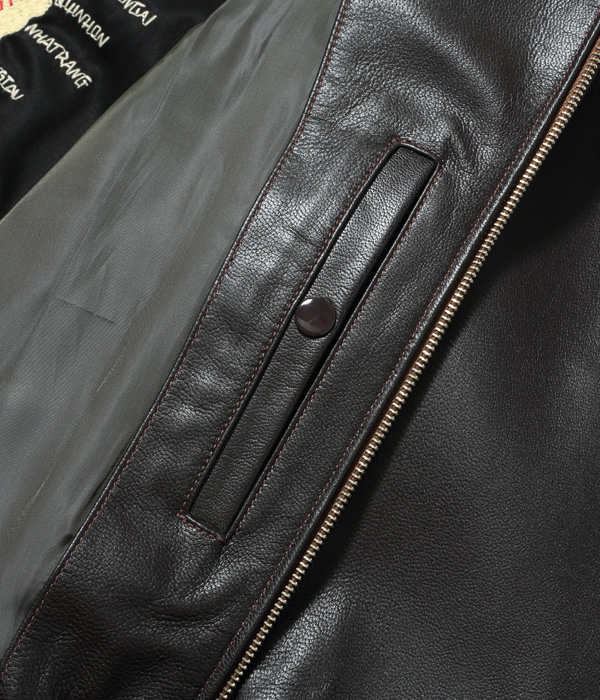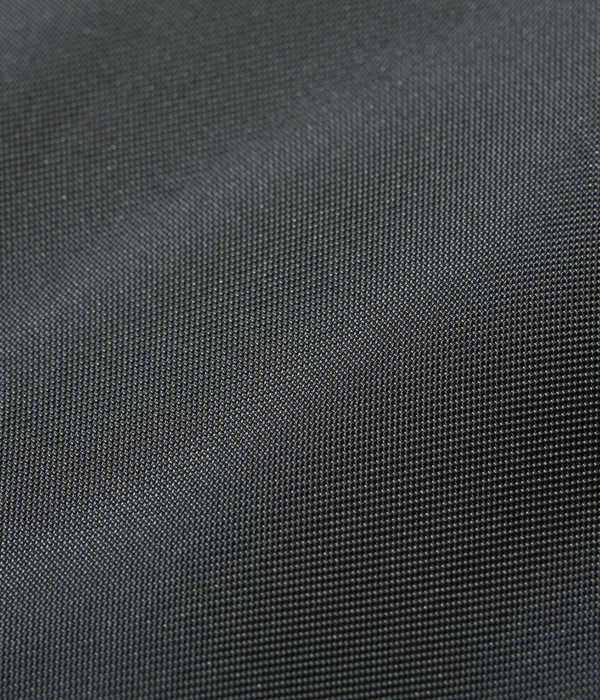 長年着用して摩耗した裏地を張り替える際にベトナムジャケットの背面刺繍を剥ぎ取って縫い付けたカスタム仕様の裏地。
BUZZ RICKSON'S
No. BR80559 / Type G-1 VIETNAM EMB'D LINING
PRICE : ¥148,000 (+tax)
SIZE : 34, 36, 38, 40, 42, 44
COLOR : 01) S/BROWN
MATERIAL : Goat Skin
TANNING : Vegetable and Chrome
FINISH : Lacquer
COLLAR : 1/2 Inch Shearling Sheep Mouton
LINING : Viet-Nam Map Embroidered
FASTENER : Mil Specs Brass Black Oxidized
SNAP BUTTON : U.S. Government Department of Defense Specs.
BUTTON : Mil Specs Urea
LABEL : Buzz Rickson Mfg. Corp./ Toyo Enterprise Co. 55th Anniv.
The G-1, known as an iconic flight jacket of the U.S. Navy, established its current style with the M-422 that was first adopted in 1940, and would eventually lay the foundation for all subsequent models. The term "G-1" has started in 1947 from specification the 55-J-14, and the MIL-J-7823 series, its successor model, was adopted from 1952 throughout the late 1970s. Its appearance, which remains unchanged since it was adopted in 1940, indicates its high degree of perfection. This special MIL-J-7823 G-1 flight jacket was based on a model that was personally customized by a pilot who fought in the Vietnam War. The embroidery part of a hand-made souvenir jacket, commonly known as Viet-jan that was popular among soldiers at the time, was stripped off from a jacket and sewn on the lining. The hand-painted message on the chest that reads, Fighter by Day, Lover by Night, Drunkard by Choice, Navy by Mistake, gives you a glimpse into the mind of a soldier who served at the time. This G-1, which features Vietnamese-style embroidery produced by Tailor Toyo sewn onto it, was produced as a special anniversary jacket to commemorate the 55th anniversary of Toyo Enterprise.