Lot No. BR42215 / TROUSERS, MOUNTAIN "BUZZ RICKSON & SONS CLOTHES, INC."
米陸軍が1942年に採用したマウンテントラウザースはマウンテンジャケットと同素材のコットンポプリンを使用している。屈んでも腰が出ないよう深い股上で全体にルーズなシルエットである。摩擦で負担が掛かる前面の大腿部は補強として生地を二重にしたダブルニーの仕様。両側の太腿部横に付いたカーゴポケットはフラップを二つのボタンで閉じ、ポケットはマチとプリーツが設けてあるため比較的収納容量に優れている。また、腰ポケットはジッパー開閉式で中に収納した物を紛失するのを防ぐ役割を果たしてくれる。本来は足裏に引っ掛けるゴム製のストラップが裾に取り付けられているが、裾をカットし、コードを通した仕様にモディファイしている。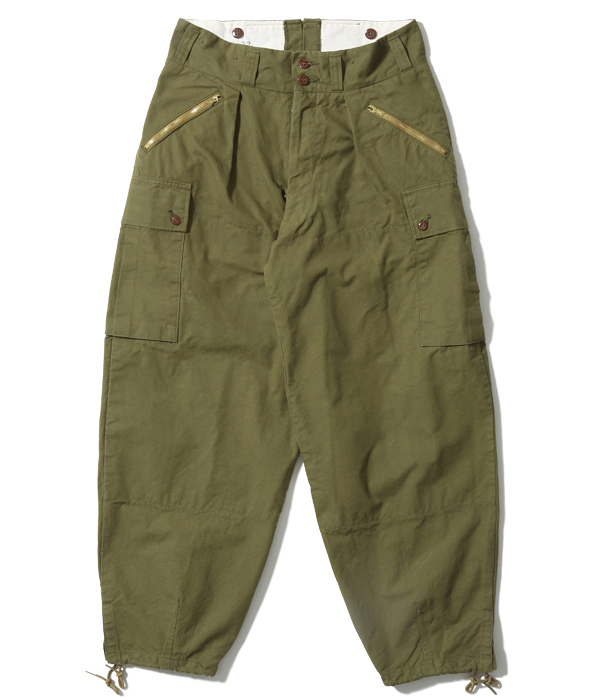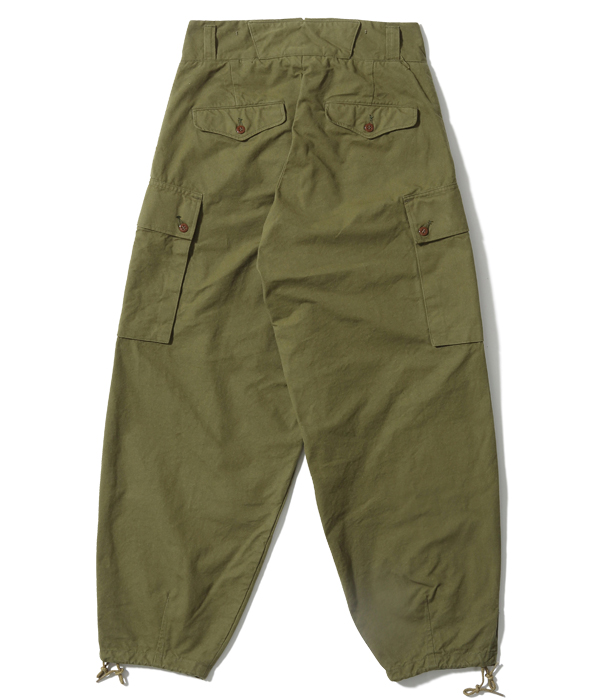 U.S. ARMY
TROUSERS, MOUNTAIN "BUZZ RICKSON & SONS CLOTHES, INC."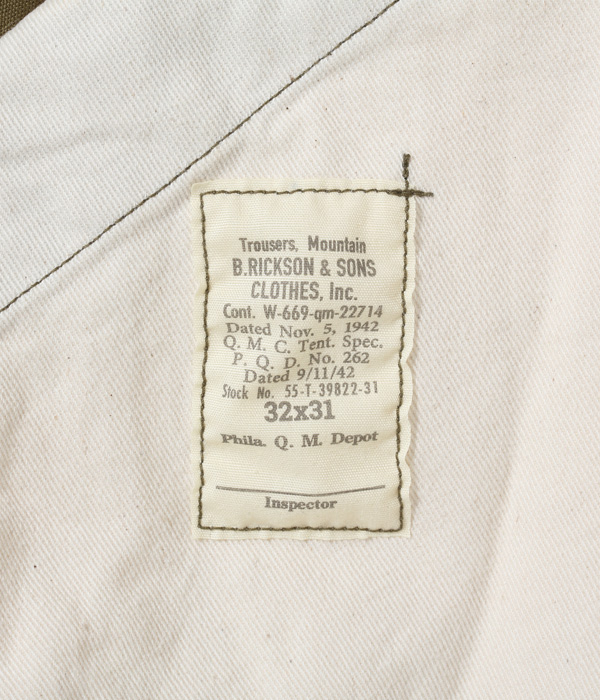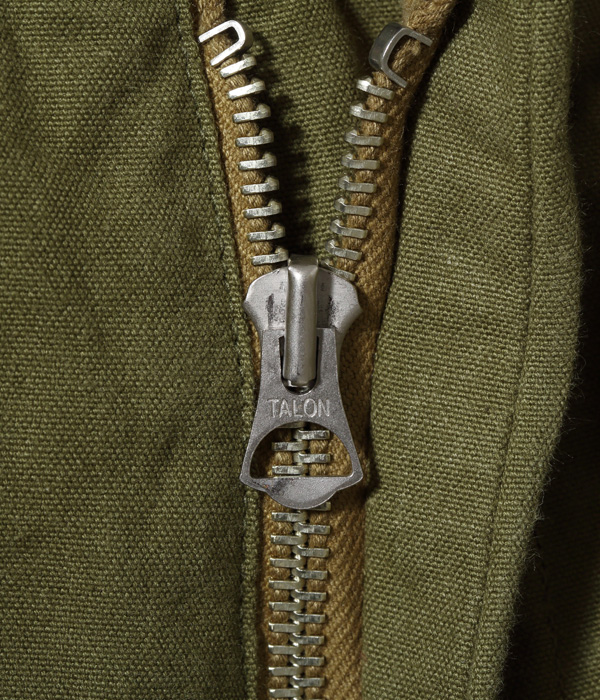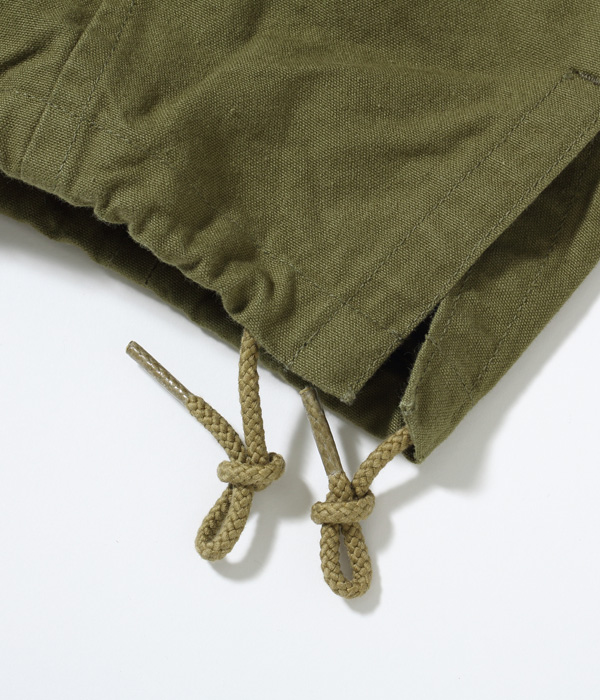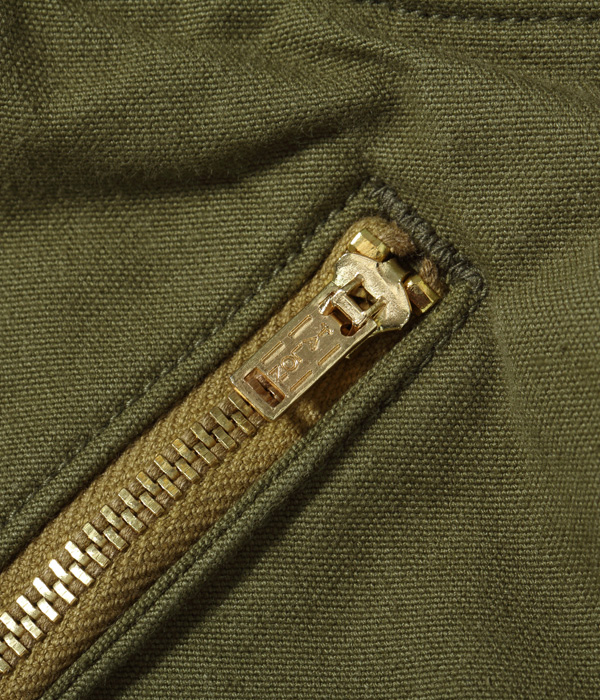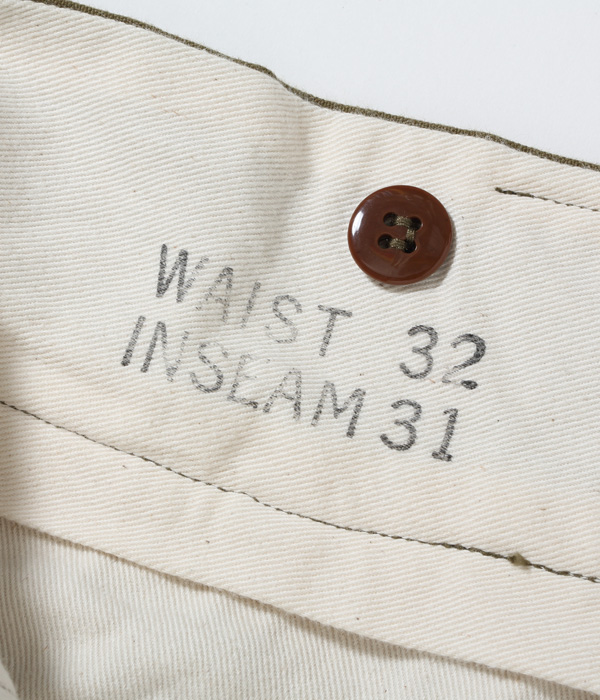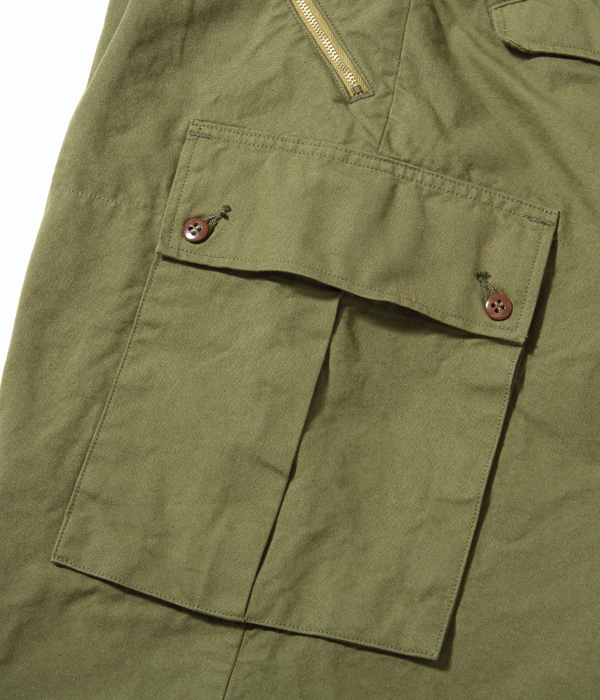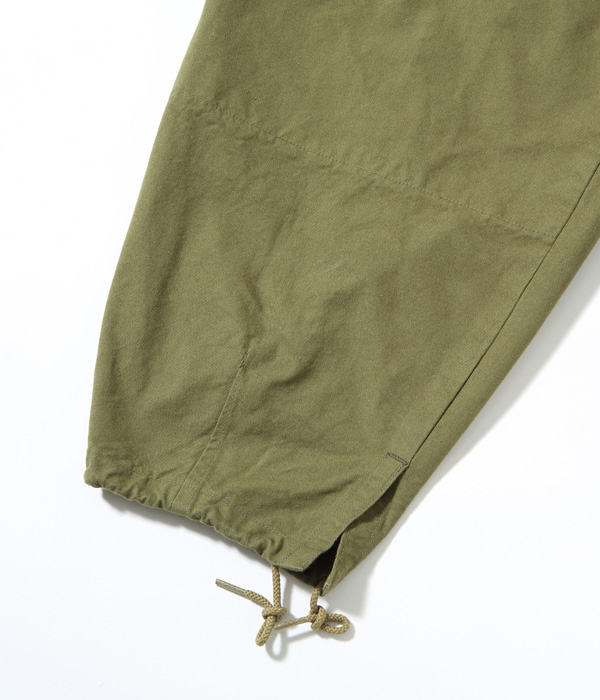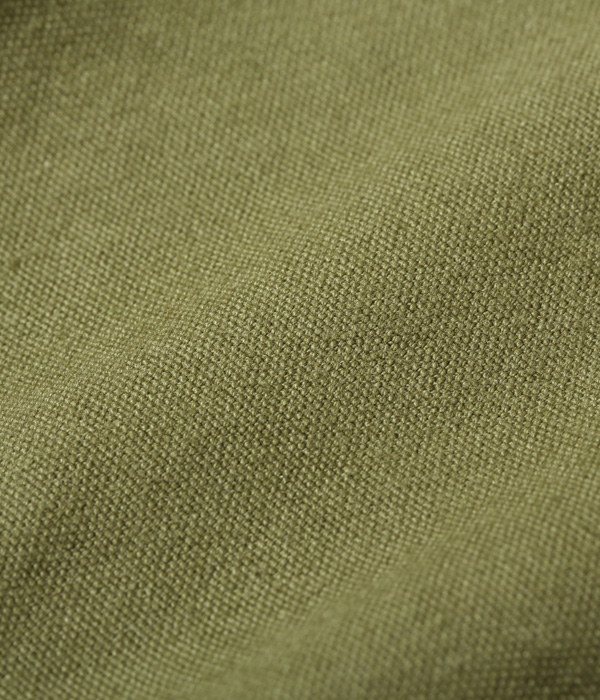 BUZZ RICKSON'S
Lot No. BR42215 / TROUSERS, MOUNTAIN "BUZZ RICKSON & SONS CLOTHES, INC."
PRICE : ¥38,500(税込)
SIZE : W30,W32,W34,W36,W38
COLOR : 149) OLIVE
MATERIAL : Cotton Poplin
FRONT FASTENER : Mil Specs Nickel Finished
POCKET FASTENER : Mil Specs Bras
BUTTON : Mil Specs Urea
LABEL : B.Rickson & Sons Clothes, Inc.
The mountain trousers adopted by the US Army in 1942 are made of the same cotton poplin material as its mountain jacket. The silhouette is loose with a deep rise to prevent the hips from showing even when bending over. The front thighs, which bear the brunt of friction, are reinforced with double-layered fabrics, so-called the double-knee. The cargo pockets next to the thighs on both sides are closed with two button flaps, and the pockets are gusseted and pleated for relatively good storage capacity. In addition, the waist pocket has a zipper closue items stored inside. Originally, rubber straps were attached to the hems to hook onto the soles of the feet, but the hems have been cut and modified to have a cord running through them.