Lot No. BR14933 / CWU-9P LINER
中綿の入ったキルティングタイプのCWU-9/Pは、CWU-7/Pのライナー用として60年代初頭から採用され始めたフライトジャケットの中でも珍しいライナー用である。ライナー目的でありながらフロントはジッパーとスナップボタンの二重構造で単体でも十分着用可能である。本来は胸のポケットのみだが、機能性を考慮して腰にパッチポケットを追加した。フライトジャケットに分類されるコードの中で最も軽量で適度な保温性を兼ね備えるCWU-9/Pは汎用性の高いジャケットである。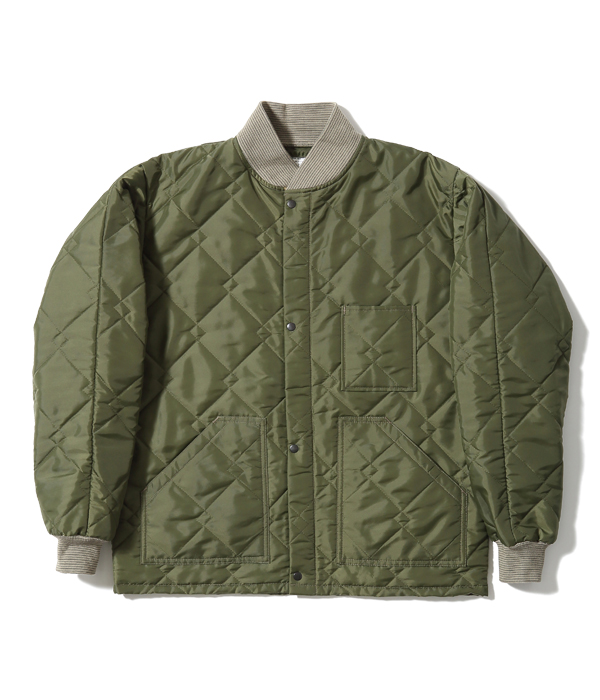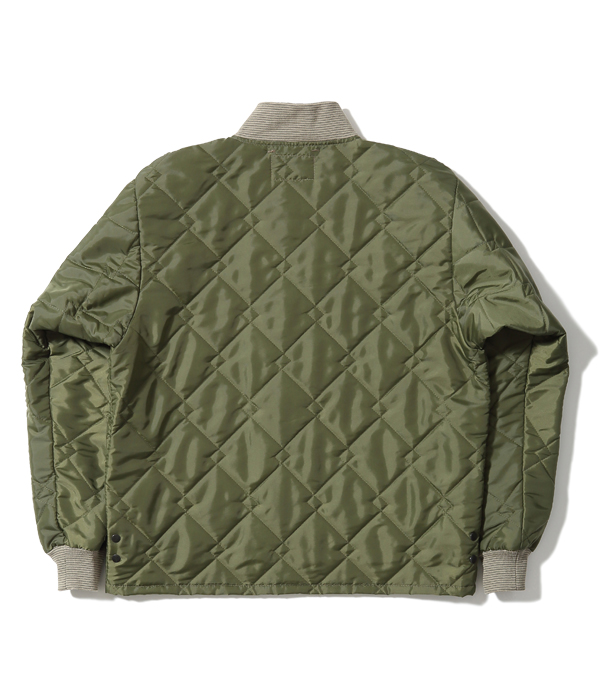 U. S. AIR FORCE / INTERMEDIATE ZONE
UNDERWEAR, QUILTED, CWU-9P LINER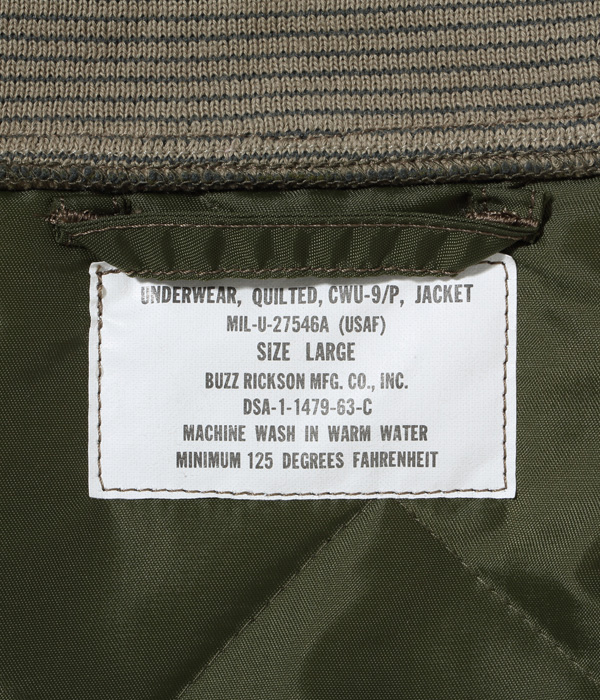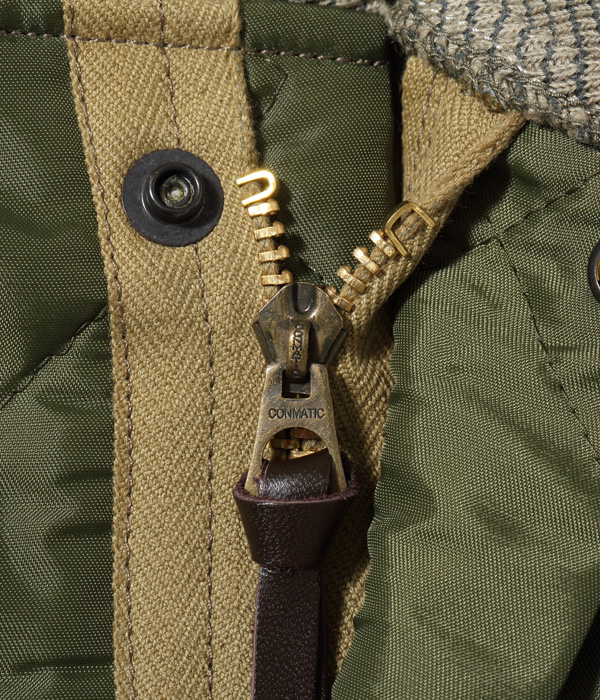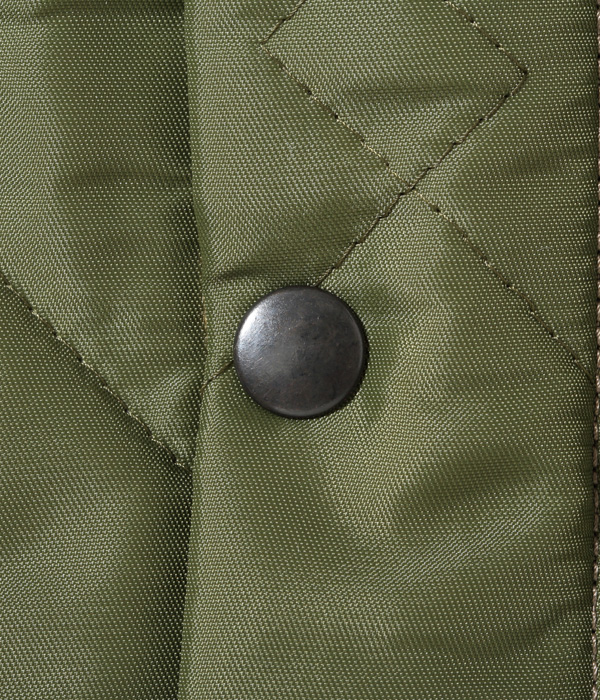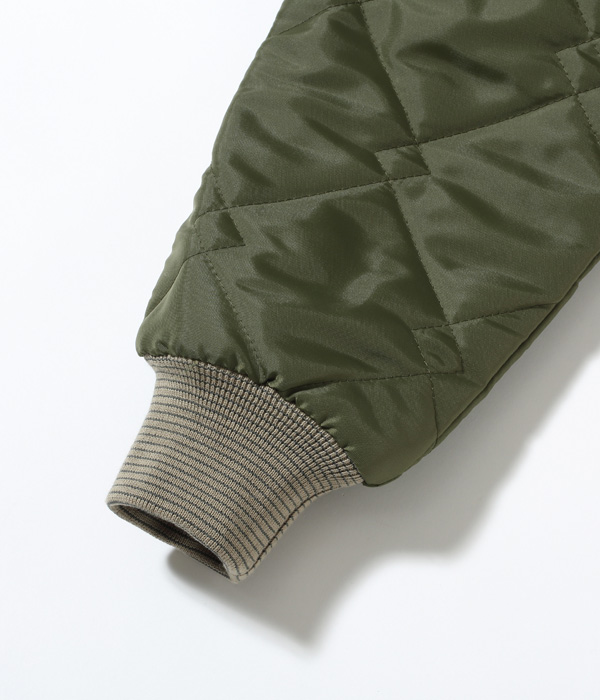 BUZZ RICKSON'S
Lot No. BR14933 / CWU-9P LINER
PRICE : ¥37,400(税込)
SIZE : S,M,L,XL
COLOR : 149) OLIVE
MATERIAL : Light Nylon Twill Government Use
INTER LINING : Insulation Polyester Pile
FRONT FASTENER : Mil Specs Brass
SNAP BUTTON : U. S. Goverment Department of Defense Specs.
LABEL : Buzz Rickson Mfg. Co., Inc.
The CWU-9/P, a quilted type liner with padding is unusual among flight jacket linings which came into usage from the early 1960s for the CWU-7/P. Although it was intended as a lining, as it has a front with zipper and snap buttons, it is wearable by itself. While it usually only has a chest pocket, 2 patch-pockets have been added for enhanced functionality. The CWU-9/P is lightweight, excellent in heat retention and highly versatile.