Lot No. BR14863 / Type M-65 LINER "BUZZ RICKSON MFG. CO., INC."
M-65フィールドジャケットには、防寒性を高める為に専用のライナーが付属した。中綿を布地でキルティングすることで、これまでのアルパカやウール素材を使用していたライナーに比べ、格段に軽量化と保温性が向上した。キルティングを施し、中綿がずれるのを防いでいる。首や袖口と前合わせにはボタンホールが設けられており、これはフィールドジャケット内側に付いたボタンで固定する為のものである。通常のM-65ライナーは、比翼仕立てのジャケット専用の裏地に対応している為、ライナー単体での着用は不可能だが、このライナーは単体でも着用出来る様ジッパー等を取り入れてモディファイしたオリジナルの仕様となっている。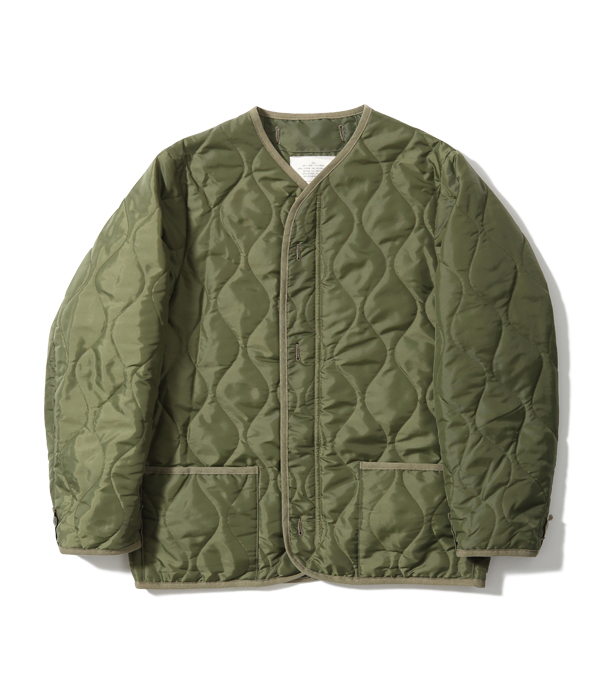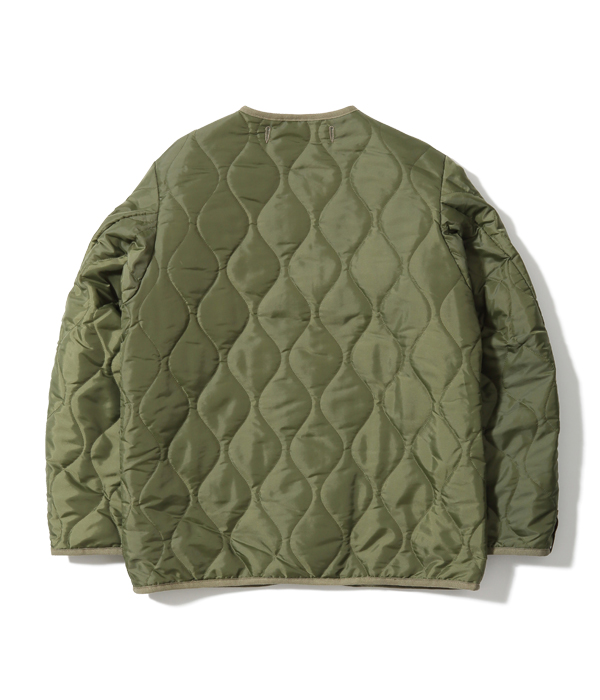 U.S. ARMY
LINER, EXTREME COLD WEATHER, COAT / Type M-65 LINER "BUZZ RICKSON MFG. CO., INC."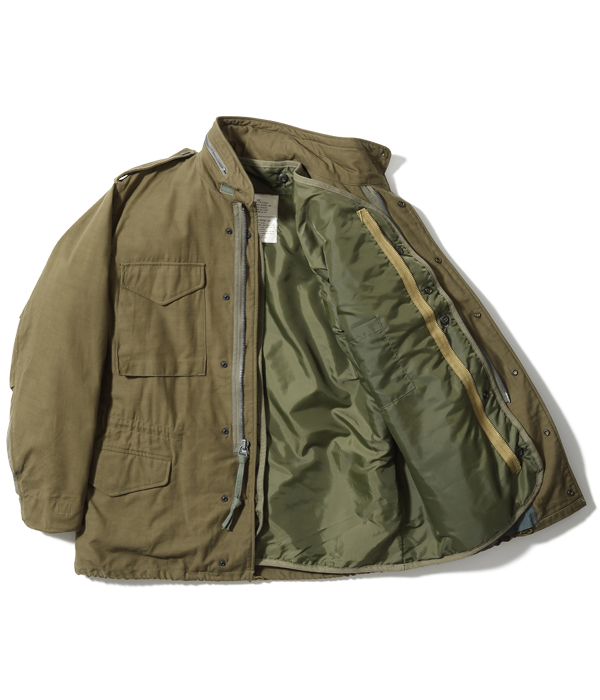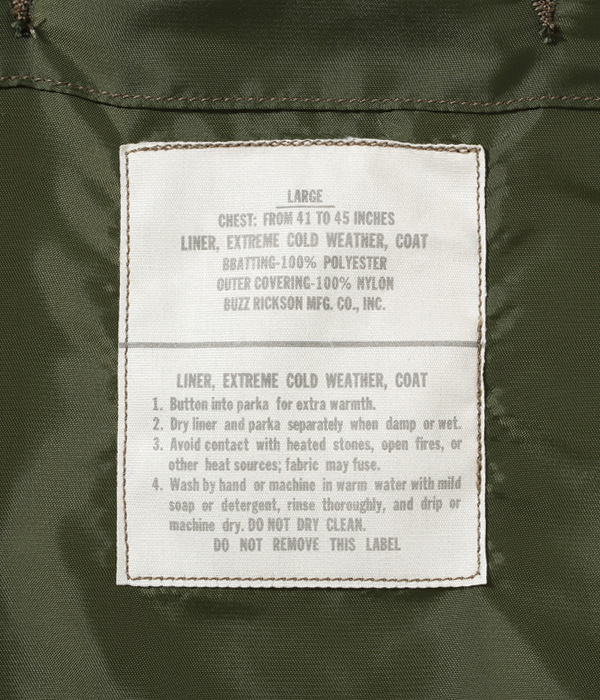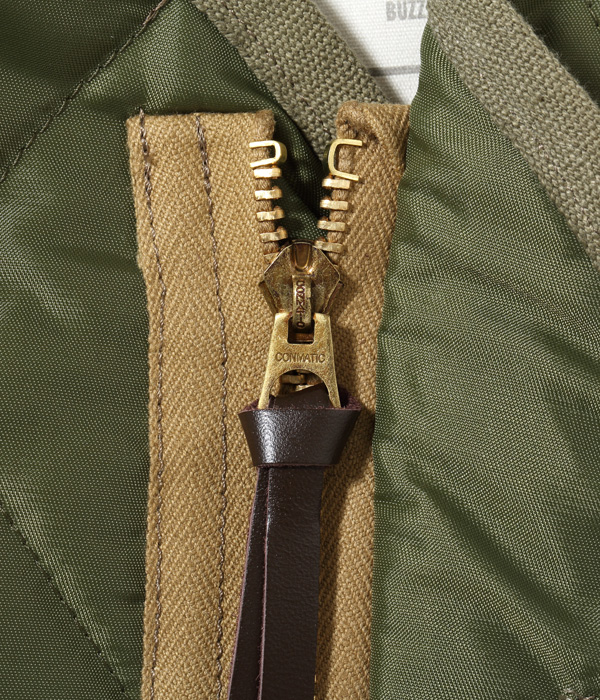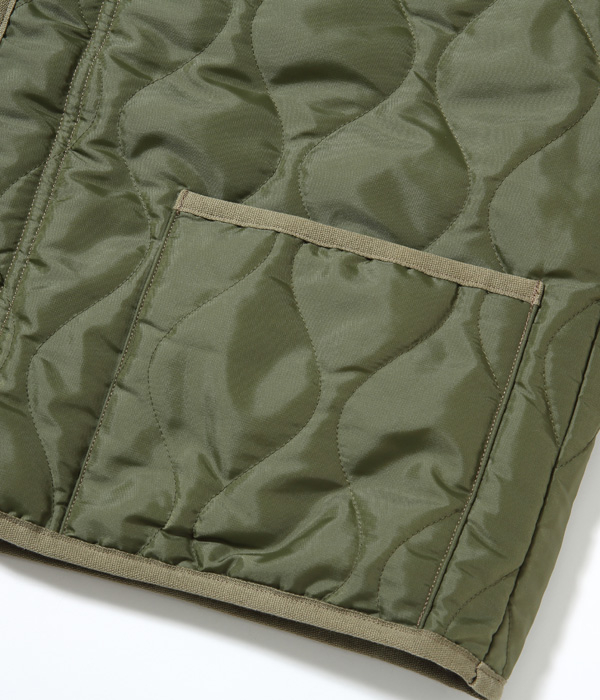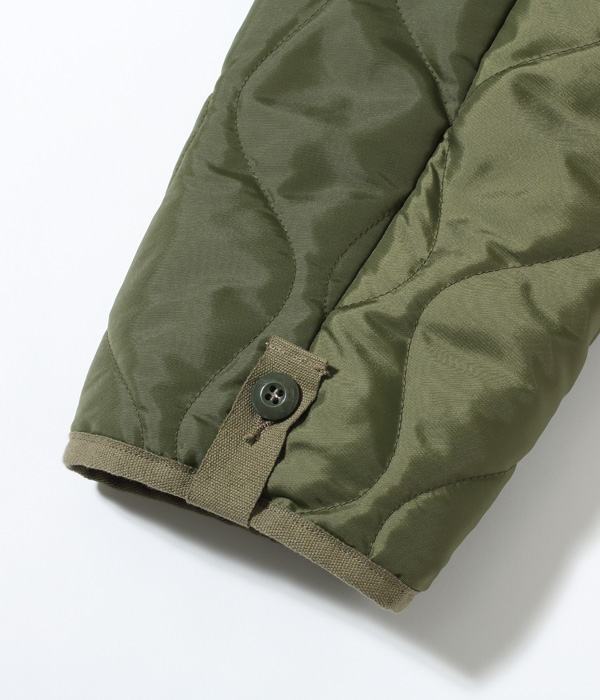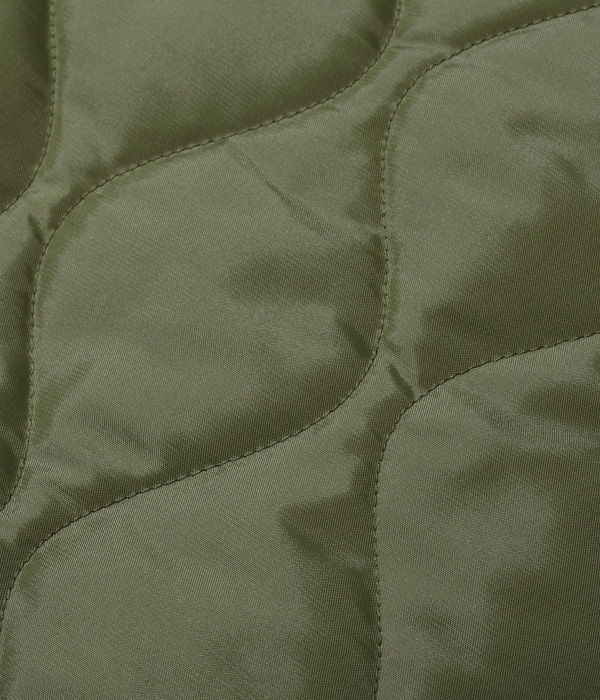 BUZZ RICKSON'S
Lot No. BR14863 / Type M-65 LINER "BUZZ RICKSON MFG. CO., INC."
PRICE : ¥31,900(税込)
SIZE : S,M,L,XL,XXL
COLOR : 149) OLIVE
MATERIAL : 100% Nylon
INTERLINING : Insulation Polyester Pile
FFASTENER : Mil Specs Brass
LABEL : Buzz Rickson Mfg. Co., Inc.
The M-65 field jacket came with an exclusive liner to better protect soldiers from the cold. By quilting the padded fabric, the lining was made dramatically lighter and warmer compared to previous alpaca
and wool liners. It also uses wave stitch to prevent the padding from slipping. The liner has buttonholes on the neck, cuffs, and front edges to attach to the buttons on the field jacket' s interior. While a conventional M-65 liner is designed exclusively for fly front closure jackets and thus cannot be worn by itself, this liner has a zipper and other modified specs so that it can also be worn by itself.