Lot No. BR14900 / Type MA-1 1st MODEL "ALBERT TURNER & CO., INC."
数あるフライトジャケットの中で最もポピュラーで、かつ最も息の長い存在がMA-1である。MA-1の開発は1950年代初めに開始されたがベースとなったのはそれまでの正式フライトジャケットの座にあったB-15シリーズである。B-15は1943年に登場したコットン製のB-10を改良発展させたもので、めまぐるしい技術革新や軍用機の発展に呼応しつつ変貌を遂げてきたのである。そうして誕生したMA-1はフライトジャケットの襟を取ると言う最も大きな改良を加えられたモデルで、その背景にはジェット機が開発されそれまでの航空装備の見直しを迫られたからであった。1957年に採用以来、1976年にCWU45/Pが登場するまでアメリカ空軍将兵によって愛され続けた。その間には細かい改良が加えられ、より完成度の高いものとして発展を続けてきたのは言うまでもない。そのスタイルはファッションの世界にも大きな影響を与えており、もはやミリタリーの範疇を大きく超えた存在となっている。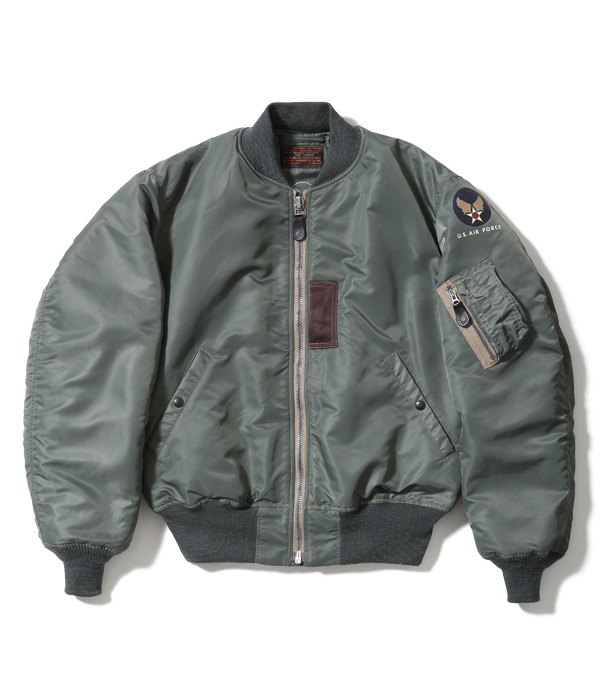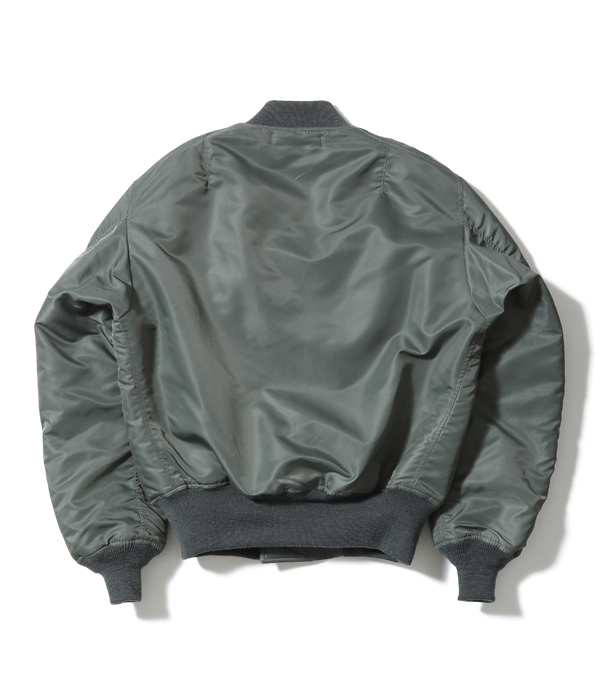 U. S. AIR FORCE / INTERMEDIATE ZONE
JACKET, FLYING, INTERMEDIATE / Type MA-1 1st MODEL "ALBERT TURNER & CO., INC."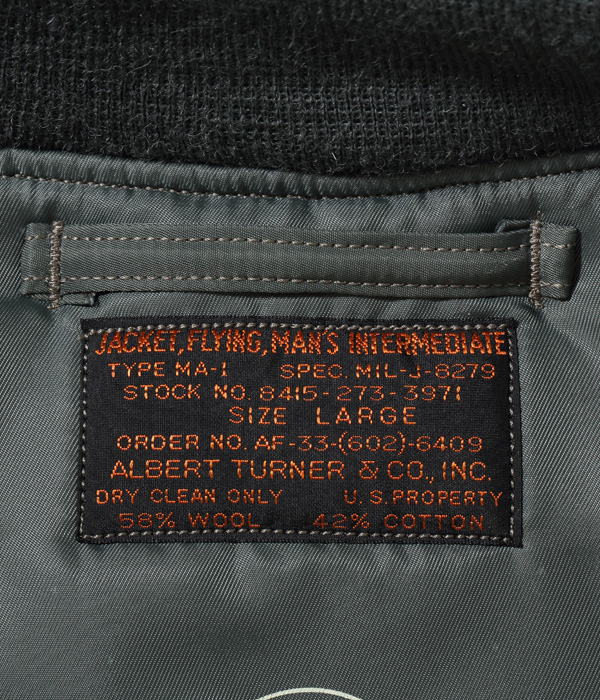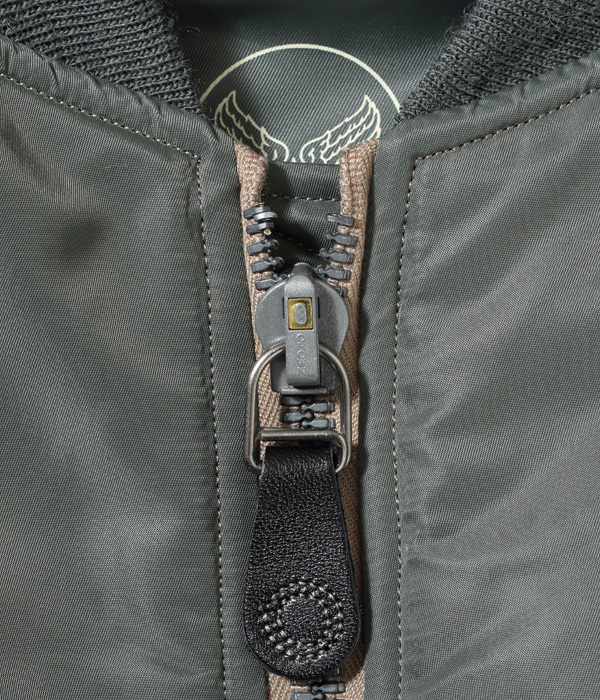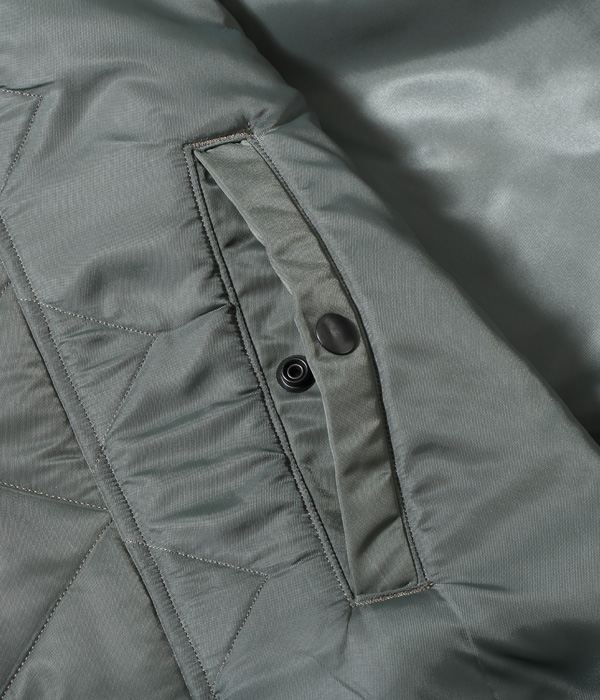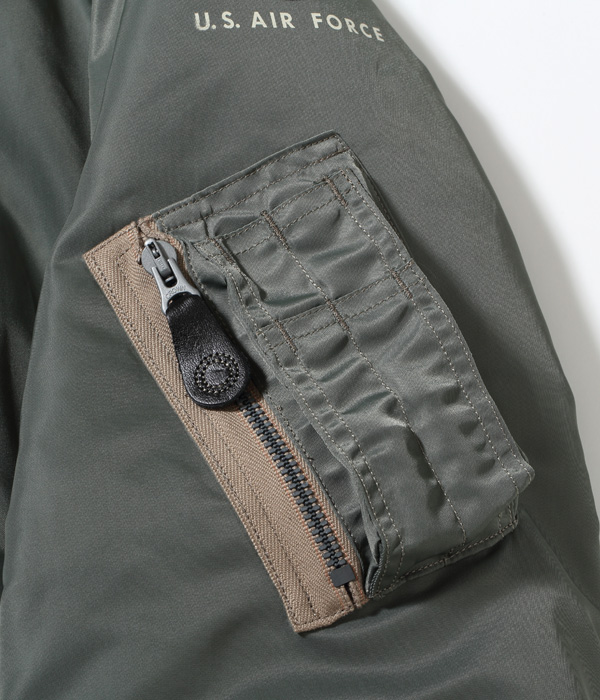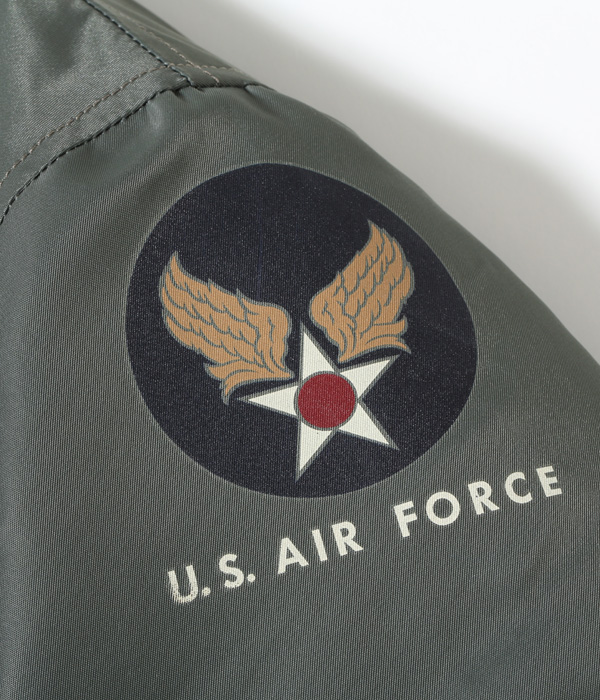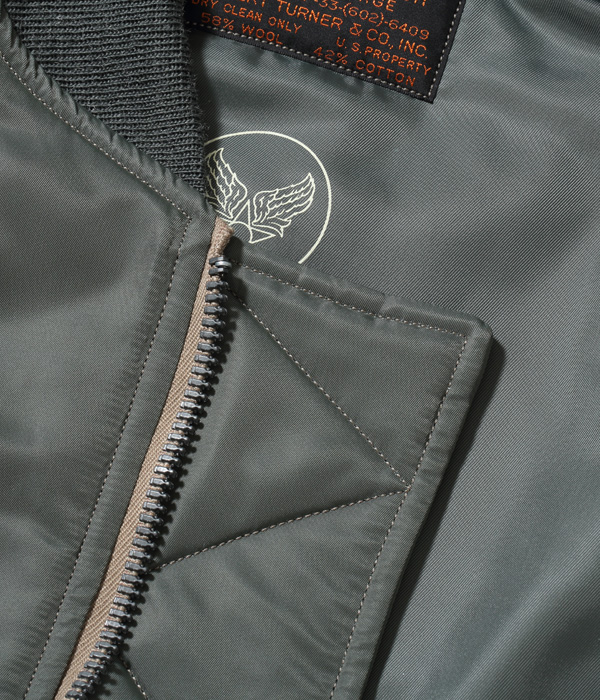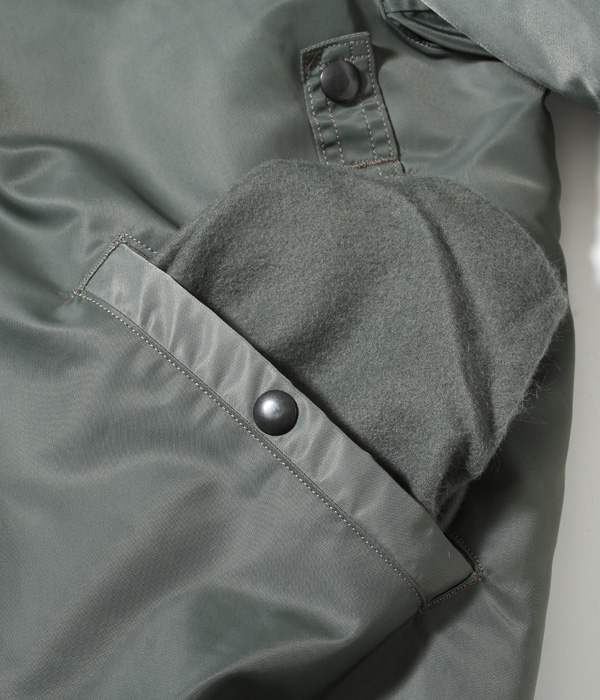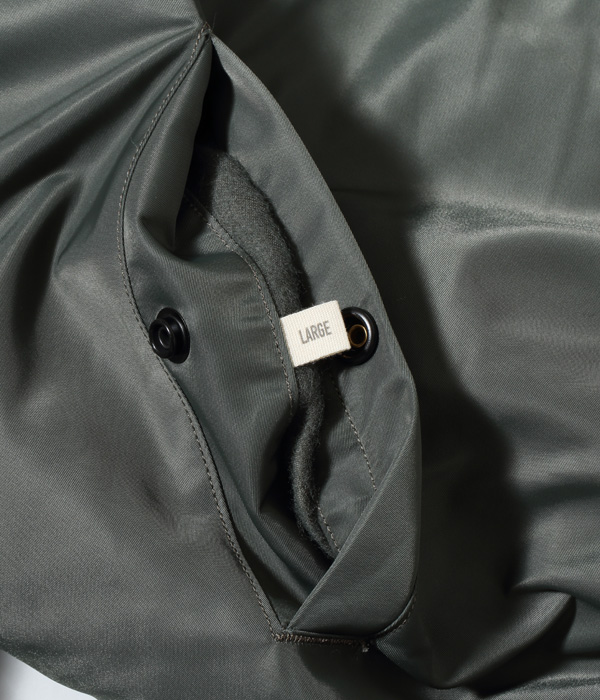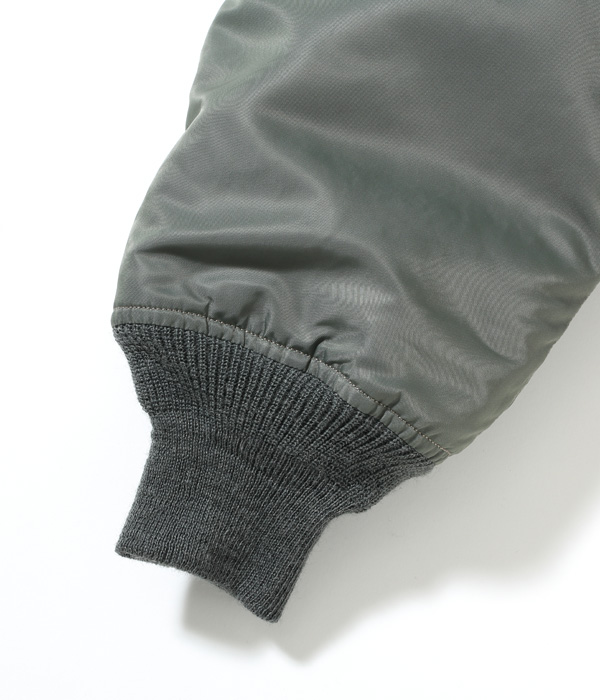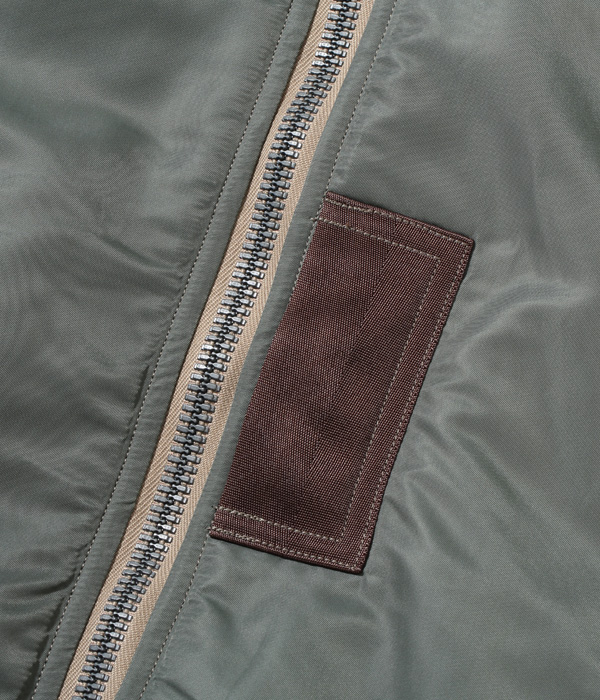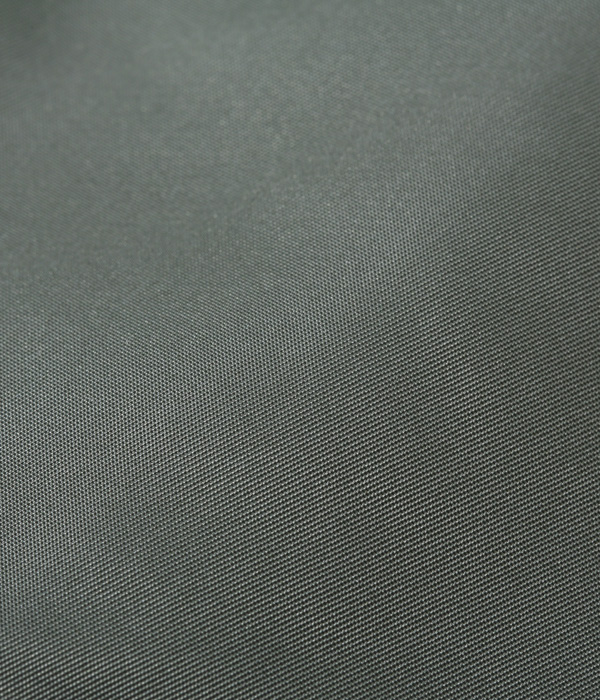 BUZZ RICKSON'S
Lot No. BR14900 / Type MA-1 1st MODEL "ALBERT TURNER & CO., INC."
PRICE : ¥75,900
SIZE : XS,S,M,L,XL,XXL
COLOR : 01 SAGE GREEN
MATERIAL : 2/2 Heavy Nylon Twill Government Use
INTER LINING : 58% Wool 42% Cotton Pile Undyed Natural Color
OUT SLASH POCKET : 35% Wool 65% Rayon Double Face Brushed
MAIN FRONT FASTENER : Crown Aluminum Spring Automatic Lock
SNAP BUTTON : U. S. Goverment Department of Defense Specs.
LABEL : ALBERT TURNER & CO., INC.
The MA-1 was the most popular and the longest used of the flight jackets of which there were many. The development of the MA-1 began in the early 1950s based on the B-15 series, which was the official flight jacket until then. The B-15 was an improved version of the cotton B-10 introduced in 1943 and underwent transformations that adapted to dramatic technological innovations and advances in military aircraft. Emerging against this backdrop, the MA-1 model made the greatest change to the flight jacket, namely, it removed its collar. This is because the development of jet aircraft forced he review of aviation accessories. The MA-1 continued to be cherished by U.S. Air Force officers and personnel since its adoption in 1957 until the introduction of the CWU45/P jacket in 1976. In the meantime, the MA-1 needless to say continued to make fine improvements and be perfected further. With its style having a significant impact on the fashion world, the MA-1 has had far-reaching effects that greatly extend beyond the military category.