Lot No. BR80594 / Type A-2 "ORDER No. 42-18775-P BUZZ RICKSON CLO. CO."
A-2のコントラクターでも生産性のある工場背景を持っていたラフウェア社。計5回の納入を果たした同社のこのモデルは1942年契約の3番目にあたる。米陸軍航空隊は1942年の途中から"プロパティー・エアフォース"の表記を義務付けしたため、2枚のラベルを重ねて縫い付ける、所謂2段ラベルが特徴となっている。また、台襟の付いた大型の襟などラフウェア社らしい迫力のあるフォルムを持っている。このジャケットに使用している革は、イタリア産の原皮を樹皮から抽出したタンニン槽に漬け置きし、濃度を変えながらゆっくりと時間を懸けて鞣されている。丹念に鞣された後、職人の手によってシールブラウンのアニリン染料が擦り込まれている。多少の色むらがあるのは手作業ならではの証であり、革の愛好家からも好まれる仕上げである。アニリン染料で仕上げた革は、ラッカー仕上げと比較すると色に透明感があるため、使用感や経年変化で革自体に表情が出やすいのが特徴。渋液と染み込んだ染料が革の奥底に宿るこのジャケットは着用毎に表情が磨かれる。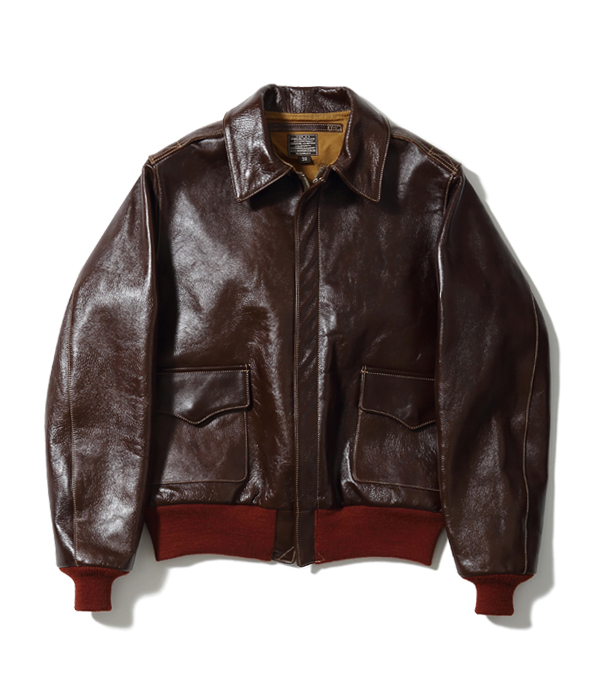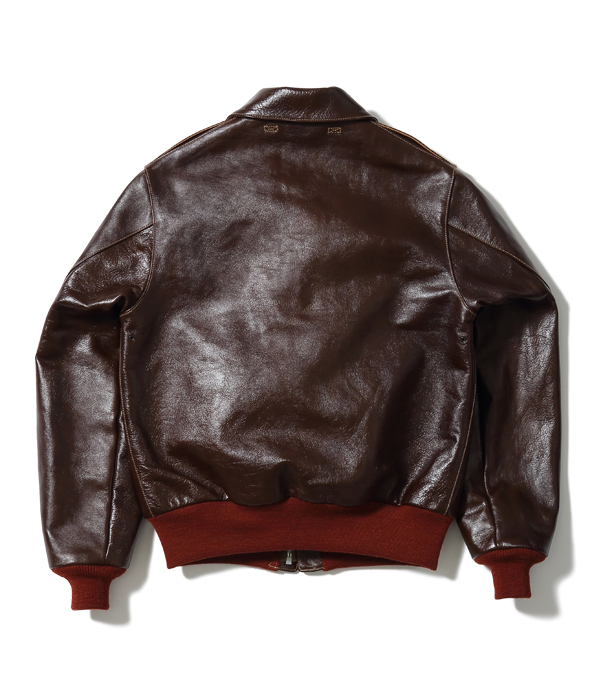 U. S. ARMY AIR FORCES
Type A-2 "ORDER No. 42-18775-P BUZZ RICKSON CLO. CO."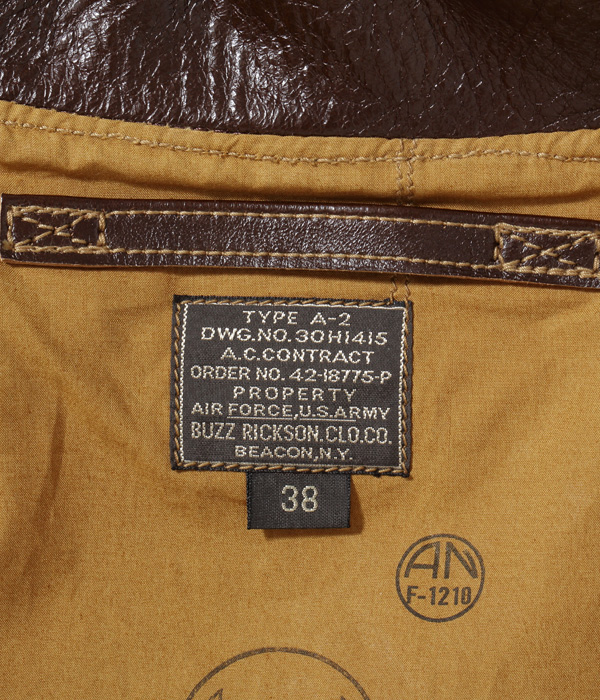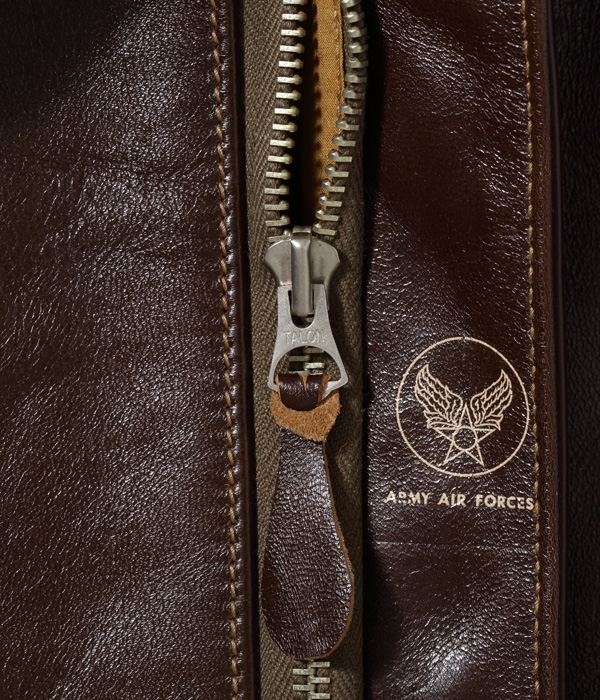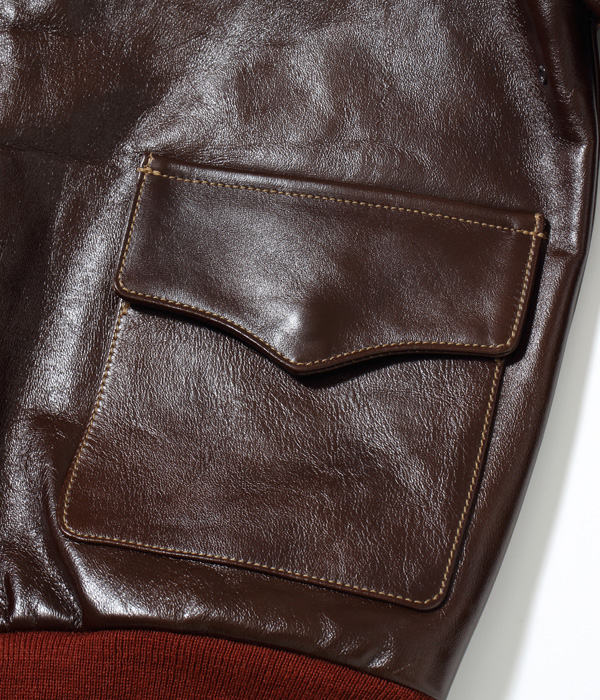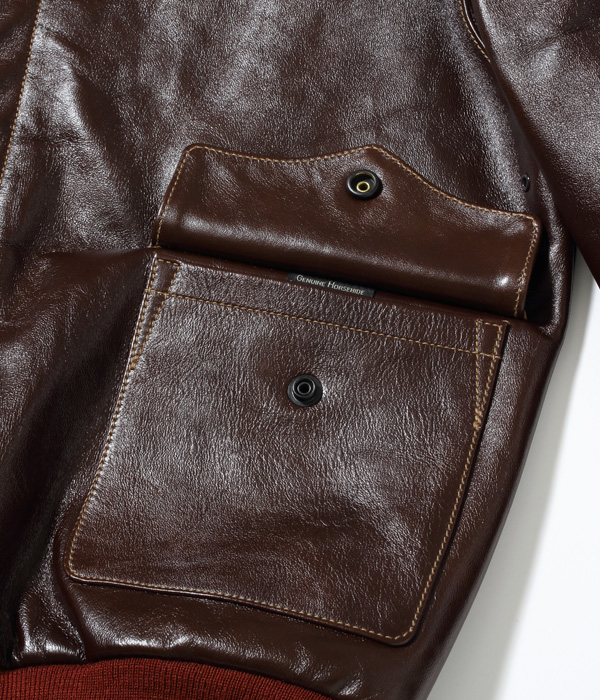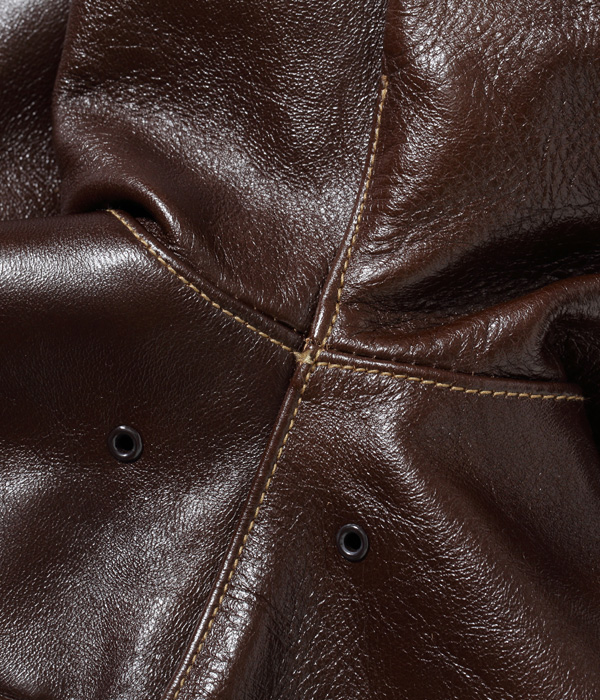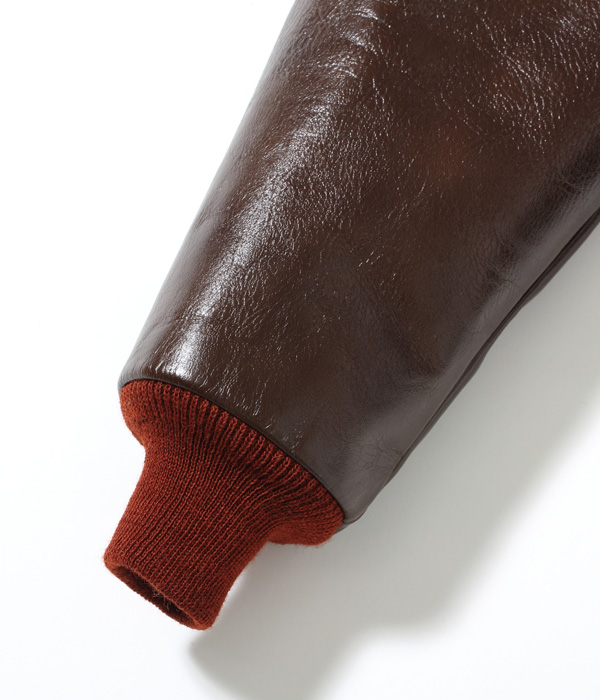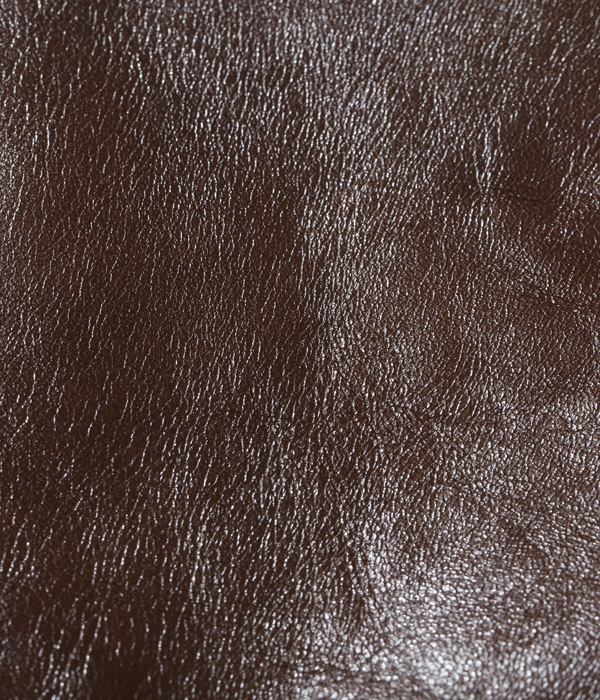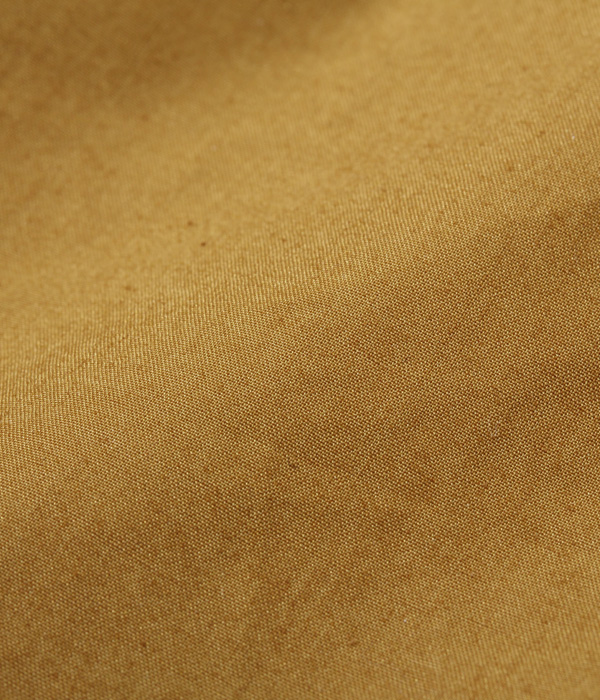 BUZZ RICKSON'S
Lot No. BR80594 / Type A-2 "ORDER No. 42-18775-P BUZZ RICKSON CLO. CO."
PRICE : ¥184,800(税込)
SIZE : 36,38,40,42,44
COLOR : 01) S/BROWN(NO STENCIL)
MATERIAL : Bronco Hide
TANNING : Vegetable
FINISH : Pigment
FASTENER : Talon Mil Spacs Nickel Finished
NECK HOOK : Solid Brass Chrome Finished
SNAP BUTTON : U.S. Government Department of Defense Specs.
LABEL : Buzz Rickson Clo. Co.
This jacket is the final model of the sixth contract worked on by Aero Leather Clothing, which began its business as an A-2 contractor in the late 1930s. Among the many A-2 contractors, Aero Leather's jackets boast outstanding ease of wear, which is due to the fact that the left and right sides of the body are made from separate patterns, just like ordinary clothing, such that the center of the body is aligned and the detail of the collar stand is omitted. The brick-red knit parts, commonly called "red ribs," on this A-2 contrast beautifully with the dark seal brown of the body to create one of the most popular A-2 models. The leather is Italian rawhide tanned slowly over time by soaking it in a basin with tannin extracted from tree barks, while adjusting the concentration. The base leather is dyed in a color that is as close as possible to the raw material of the tannin solution, using a technique called pigment finishing. This brings out the beautiful texture of horsehide, and this jacket can also withstand the elements.