Lot No. BR14502 / Type B-10 "SUPERIOR TOGS CORP."
フライトジャケットを作る上で欠かせないのが軍が作成する仕様書、ミリタリー・スペシフィケーション=ミル・スペックである。これはフライトジャケットに限らず、戦闘機から食品まで軍が使う全品目に渡り作成されている。それは、誰が作っても同一の完成品が出来上がることを目的としていた。フライトジャケットに於いてはデザイン、素材や縫い目の間隔に至るまで細密に規定されている。しかし、中にはイレギュラーなバリエーションも存在する。通常は身頃と同色系のリブニットが装着されるが、このB-10には赤いリブニットが縫い込まれている。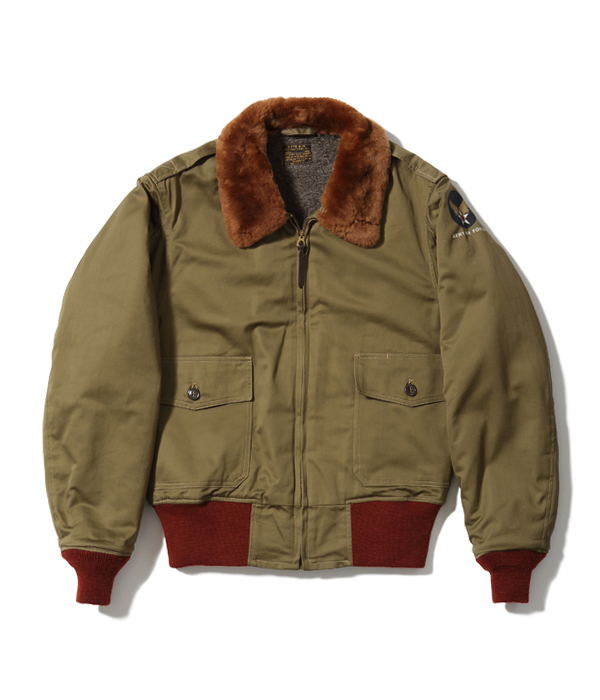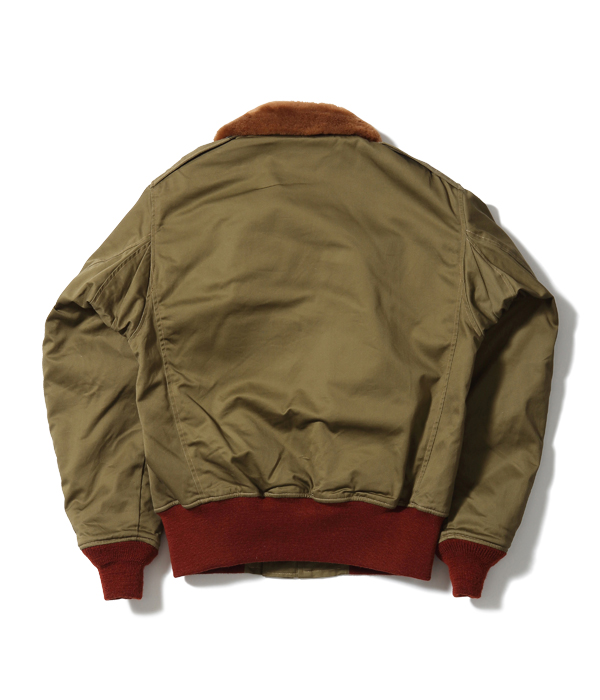 U. S. ARMY AIR FORCES / INTERMEDIATE ZONE
JACKET, FLYING, INTERMEDIATE / Type B-10 "SUPERIOR TOGS CORP."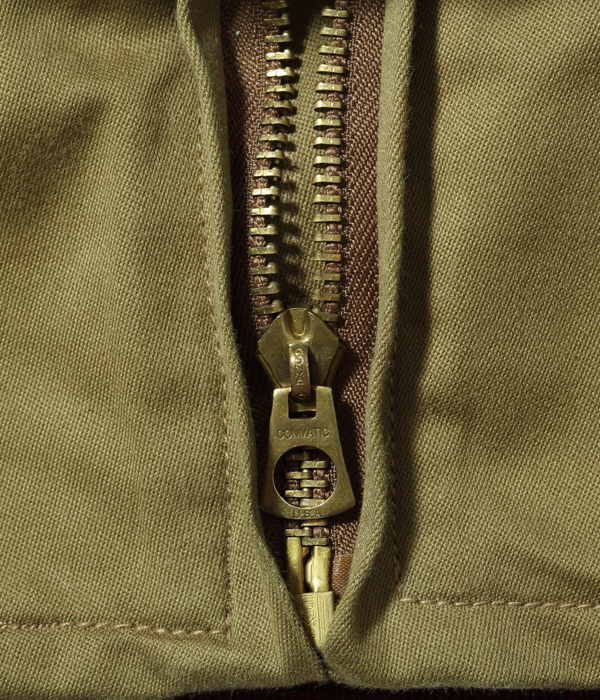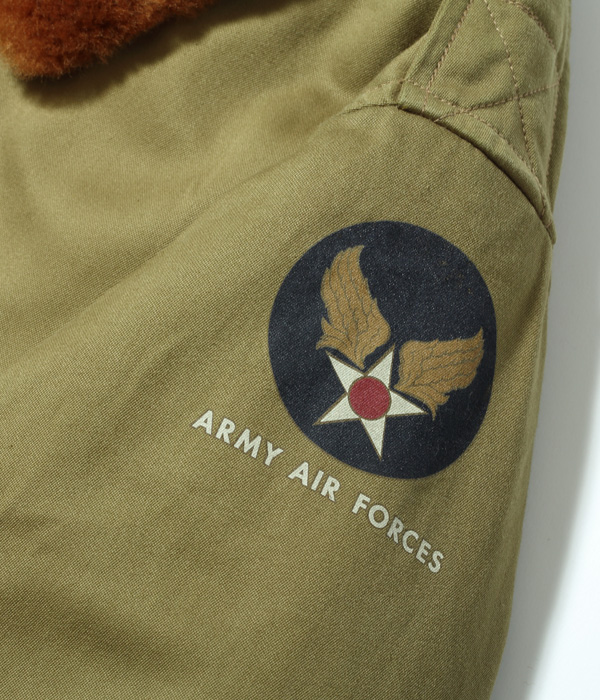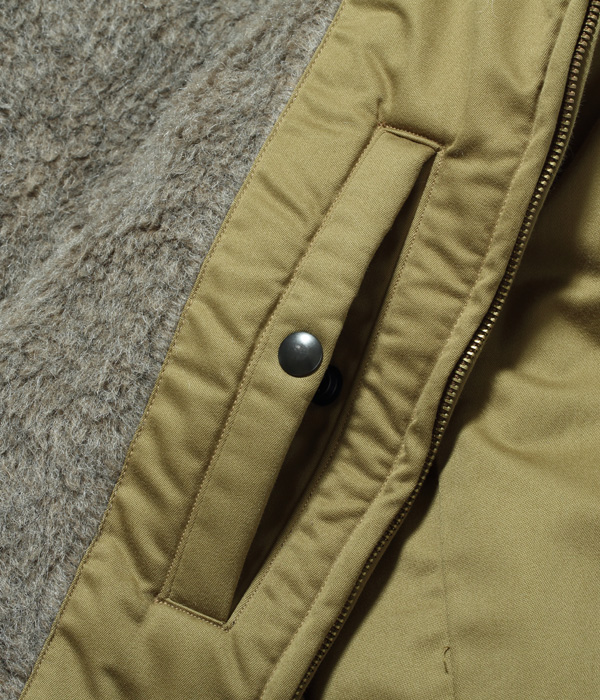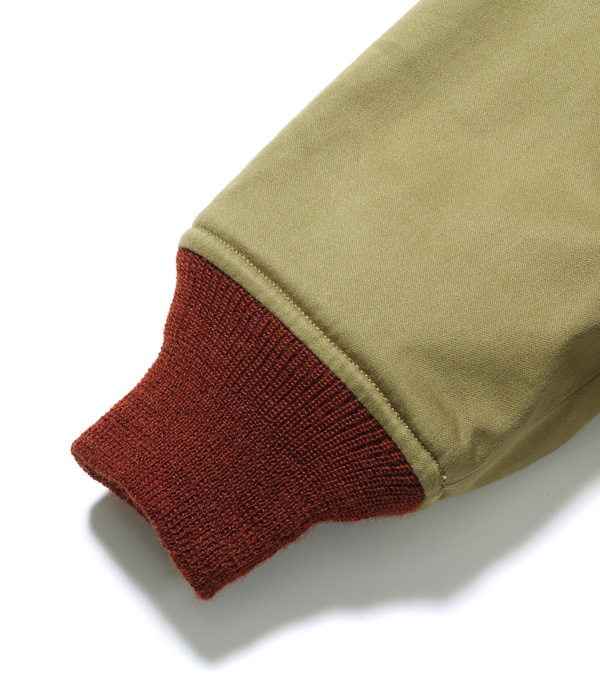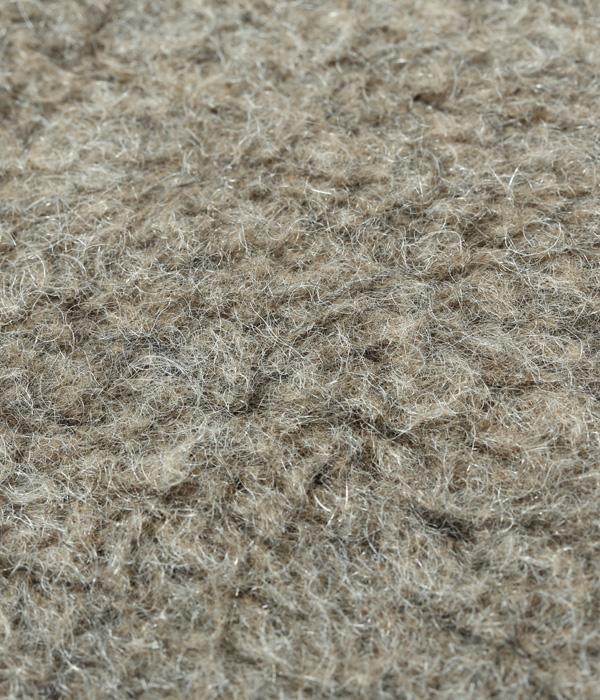 BUZZ RICKSON'S
No. BR14502 / Type B-10 "SUPERIOR TOGS CORP."
PRICE : ¥81,400(税込)
SIZE : 36, 38, 40, 42, 44
COLOR : 01) OLIVE DRAB
MATERIAL : Water Resistant Cloth 80/3 Ply Combed Cotton Twill
LINING : Alpaca and Wool Pile
COLLAR : 1/2 Inch Shearling Sheep Mouton
MAIN FRONT FASTENER : Mil Specs Brass
BUTTON : Mil Specs Urea
SNAP BUTTON : U.S. Government Department of Defense Specs.
LABEL : Superior Togs Corp.
Military specifications, or mil spec for short, were essential for making f light jackets. Mil spec were created not only for f light jackets, but for all items used by the military from fighters to food products. This was so that the same finished goods would be made no matter who made them. For f light jackets, mil spec regulate every detail from design, material, to stitch spacing. However, sometimes there are irregular variations. Although the rib-knit cuffs and waistband of the B-10 were usually an olive color, same as the outer shell, those of this Superior Togs B-10 were red.