Lot No. BR14967 / WILLIAM GIBSON COLLECTION Type BLACK L-2B (LONG)
摂氏10℃から摂氏30℃での使用を目的としたライトゾーン用L-2Bのブラックバージョン。裏地にはブランドカラーのバズリクソンズブルーを使用し、フロントファスナー下部の三角タブは排除している。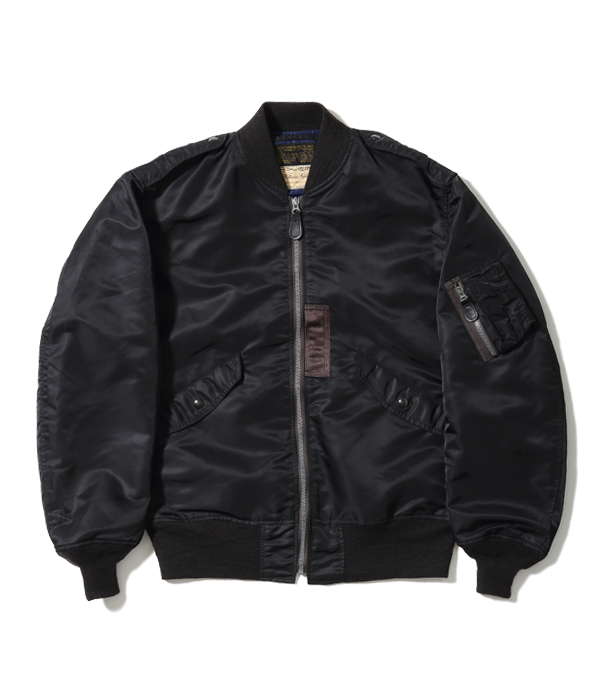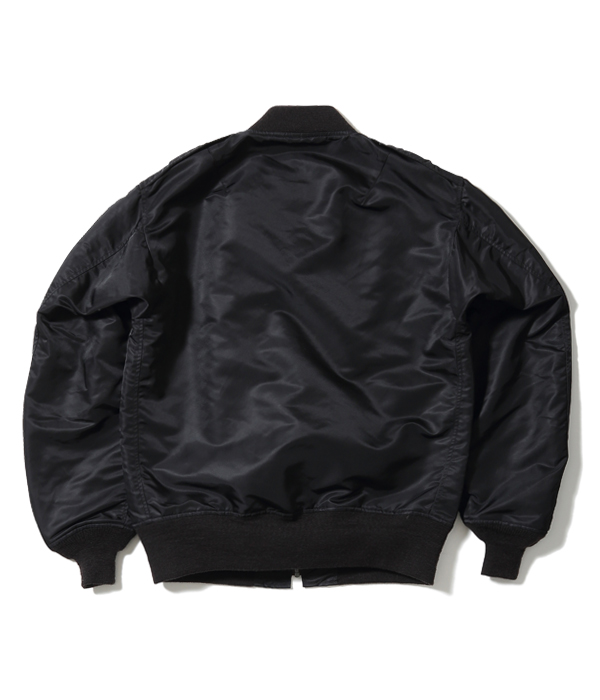 U. S. AIR FORCE / LIGHT ZONE
JACKET, FLYING, MAN'S, LIGHT / WILLIAM GIBSON COLLECTION Type BLACK L-2B (LONG)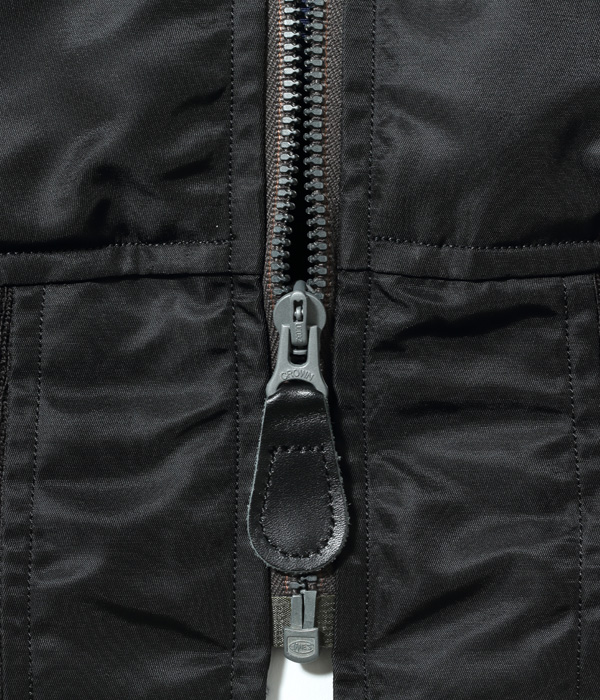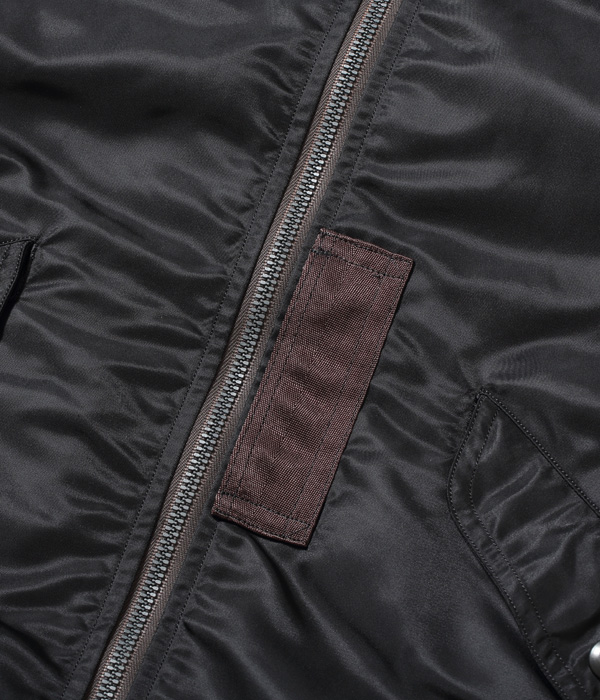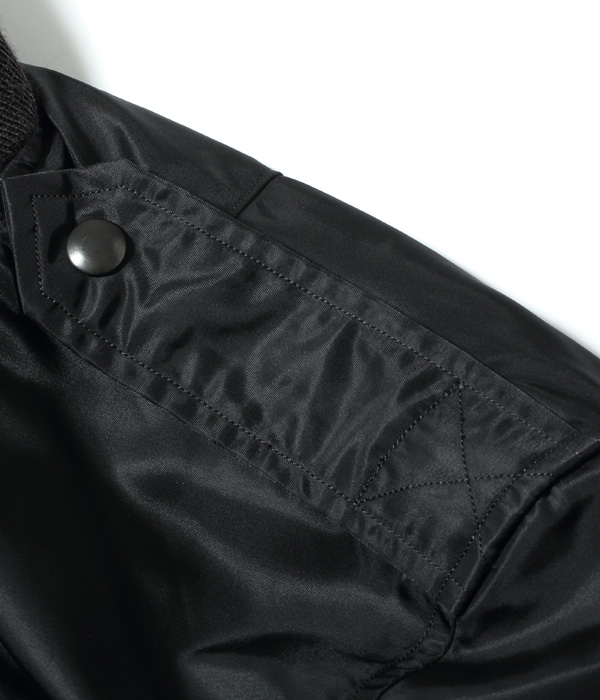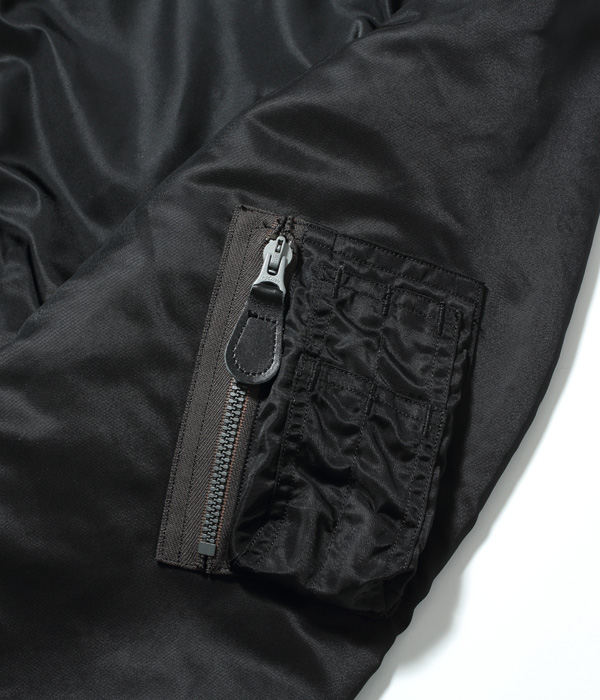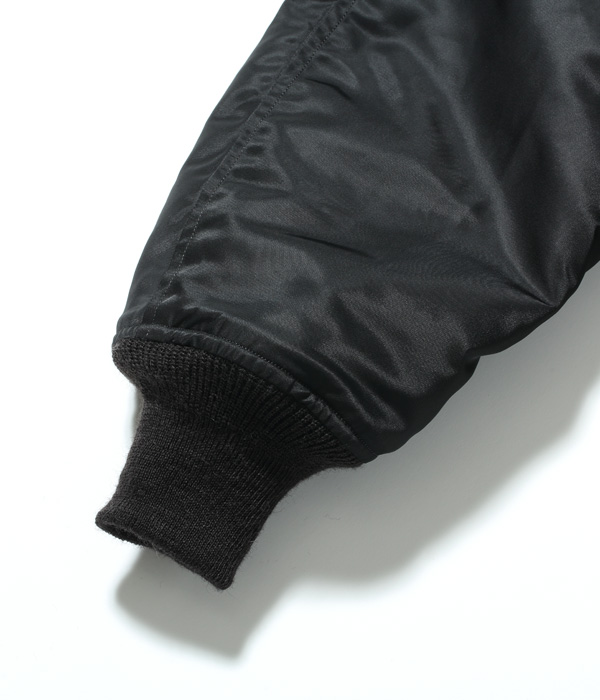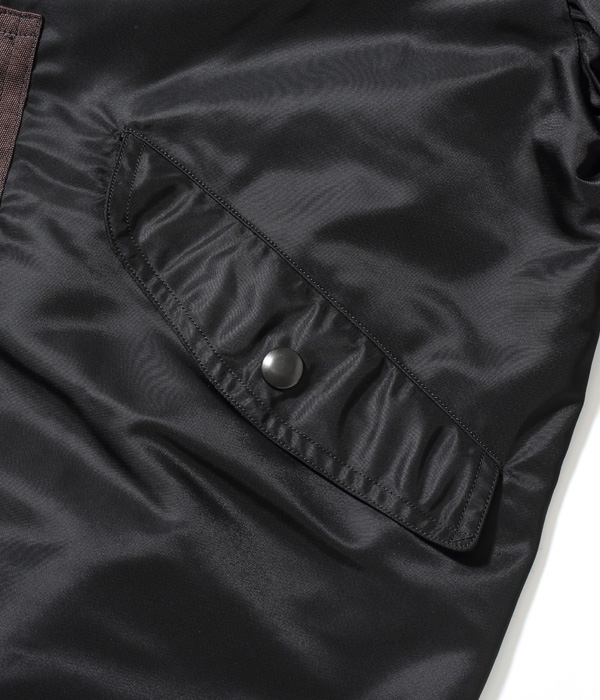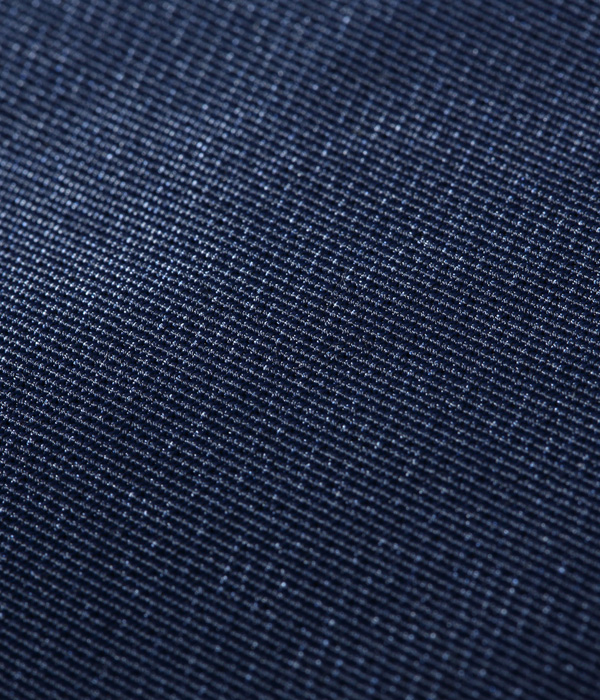 BUZZ RICKSON'S
Lot No. BR14967 / WILLIAM GIBSON COLLECTION Type BLACK L-2B (LONG)
PRICE : ¥68,200(税込)
SIZE : 36, 38, 40, 42, 44
COLOR : 01) NO STENCIL, 02) MONO STENCIL
MATERIAL : 2/2 Heavy Nylon Twill Government Use
LINING : 50% Wool 50% Nylon Double Face Brushed
MAIN FRONT FASTENER : Crown Aluminum Spring Automatic Lock
SNAP BUTTON : U. S. Goverment Department of Defense Specs.
LABEL : Buzz Rickson Mfg. Co., Inc. / Willam Gibson
This Black L-2B is produced true to the original L-2B flight jacket that was intended for wear in the light zone except colors of materials which is black. Additionally, the flap tab at the bottom is removed.