Lot No. BR14875 / Type N-3B "BUZZ RICKSON MFG. CO."
N-3Bは極寒輸送機の飛行と基地内での野外作業をも想定した寒冷地用防寒ジャケットである。ハードヘルメットを装着したまま被れる大型フードのファーは雪の侵入を防いでくれる。フロントジッパーから風の侵入を防ぐため大型のウインドフラップが設置され、グローブをした状態でも留められる大径のボタンを使用している。袖口のリブは中に内蔵され、ウエストコードを絞ると防寒性が高まるなど、防寒を意識したディテールの枚挙にいとまがない。機能美に溢れるフライトジャケットは軍装備品というカテゴリーを超越し、いつの日からか民間衣料品にまで波及した。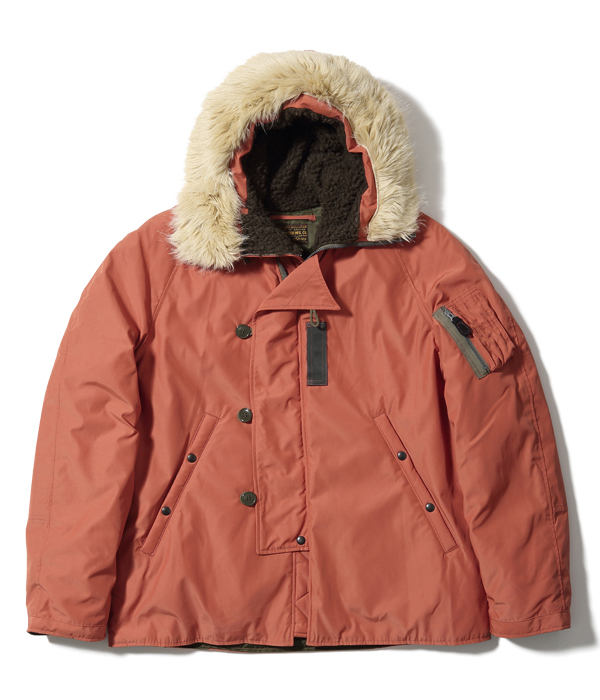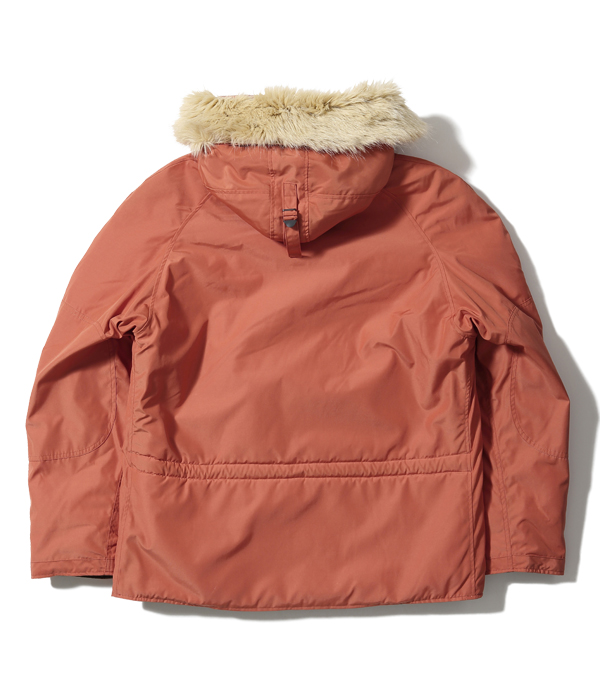 U. S. AIR FORCE / HEAVY ZONE
Type N-3B "BUZZ RICKSON MFG. CO."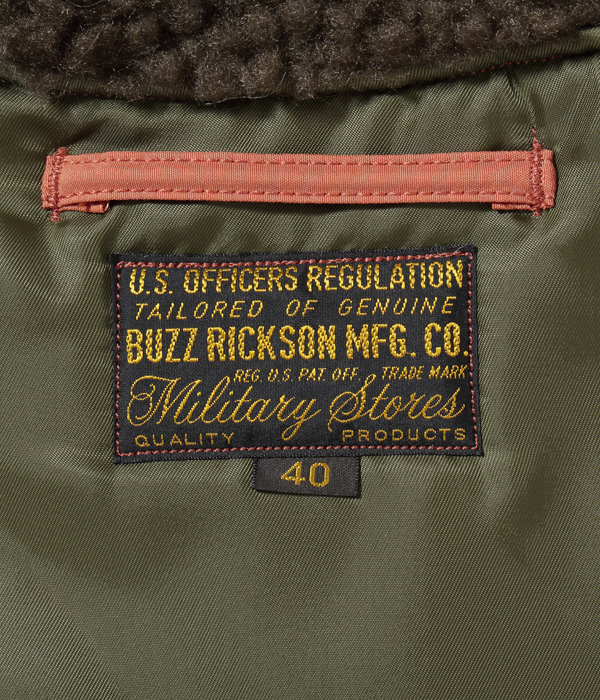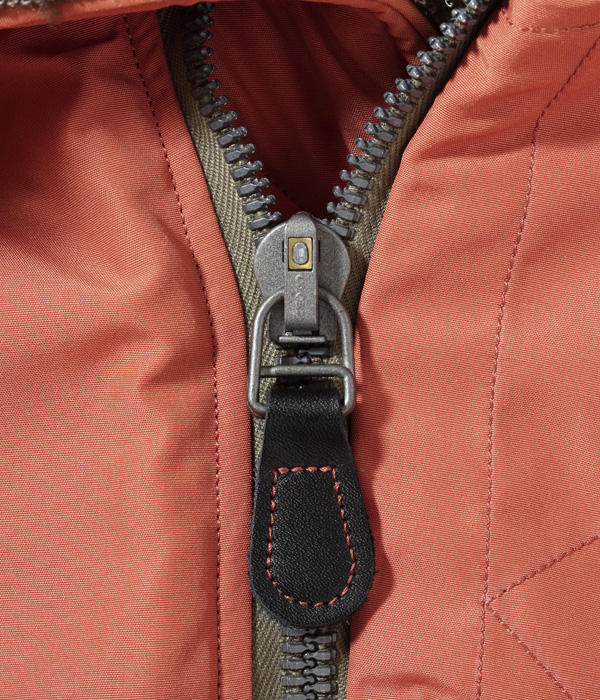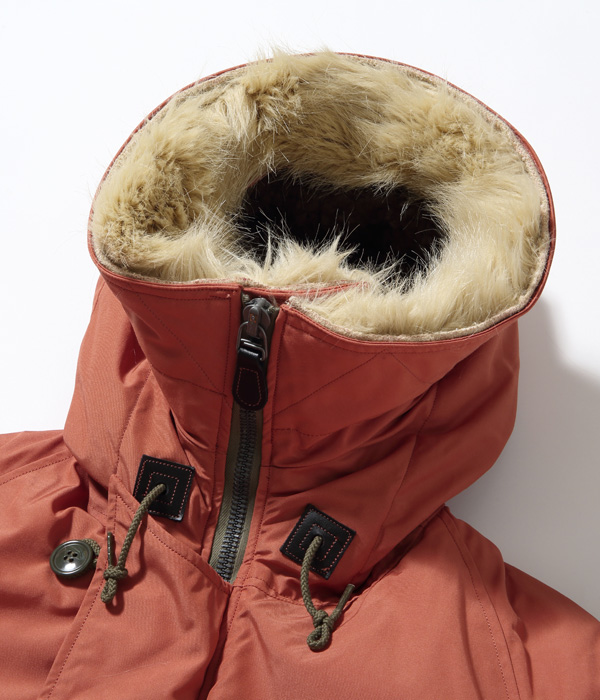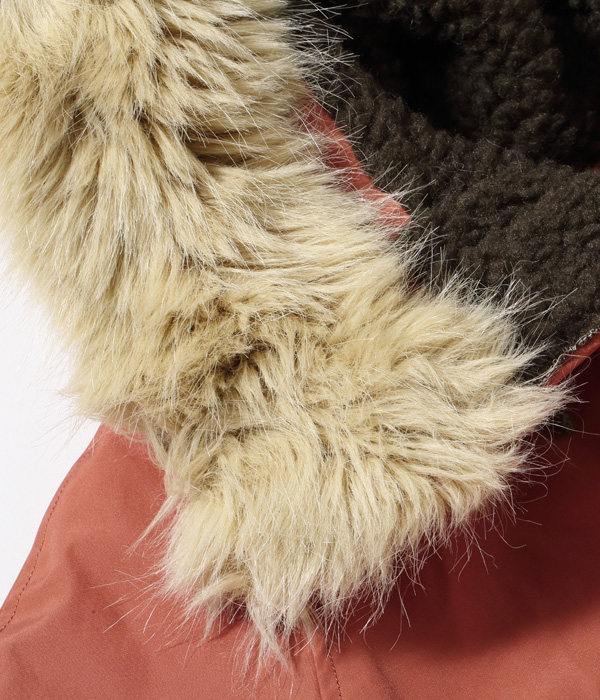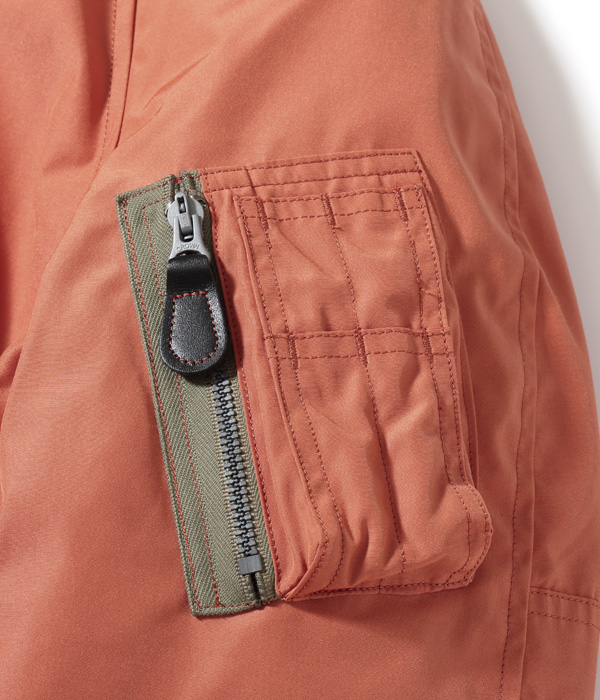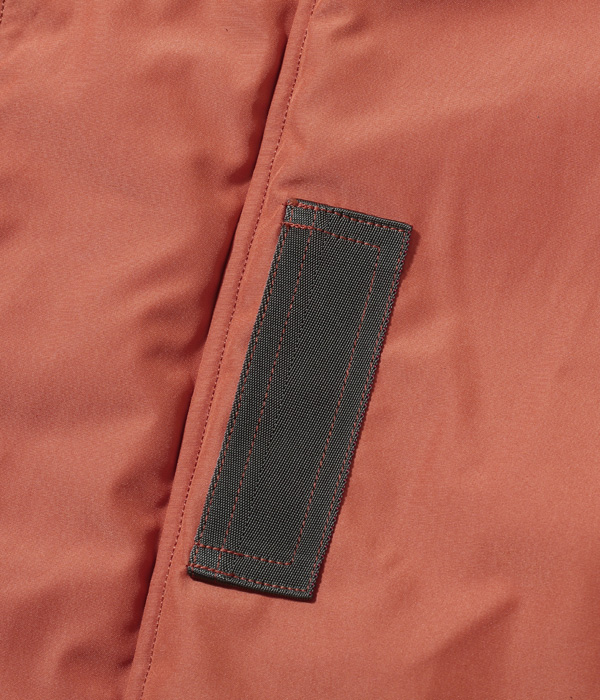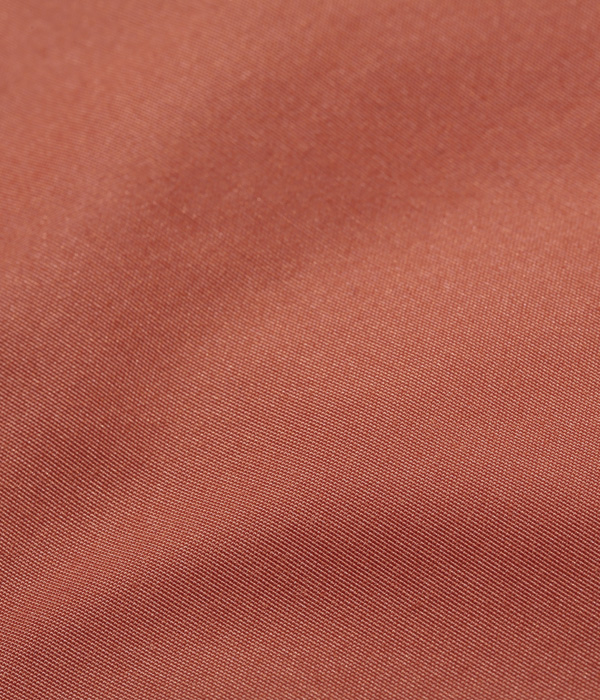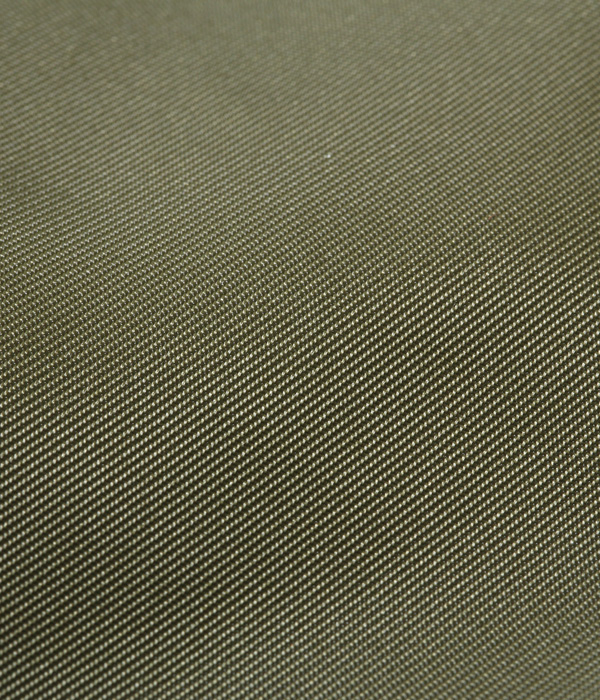 BUZZ RICKSON'S
Lot No. BR14875 / Type N-3B "BUZZ RICKSON MFG. CO."
PRICE : ¥129,800(税込)
SIZE : S,M,L,XL,XXL
COLOR : 159) ORANGE
MATERIAL : Polyester/Cotton
INTER LINING : 60% Wool 40% Cotton Pile Undyed Natural Color
HOOD : Acrylic Boa Lined & Acrylic Trim
OUT SLASH POCKET : 50% Wool 50% Nylon Double Face Brushed
MAIN FRONT FASTENER : Crown Aluminum Spring Automatic Lock
SNAP BUTTON : U. S. Goverment Department of Defense Specs.
LABEL : Buzz Rickson Mfg. Co.
The N-3B is a cold-weather parka that is designed to be used both for flying extremely cold transport aircraft and for outdoor work on base. The fur on the hood, which can be worn while wearing a large helmet, blocks out snow. A large wind flap is there to block wind from penetrating through the front zipper, and large buttons are used to allow fastening even while wearing gloves. There is no shortage of details designed for warmth, such as built-in ribbing on the cuffs and a waist cord that can be tightened for extra warmth. The functional beauty of flight jackets transcended the category of military equipment and began to spill over into civilian clothing before one becomes aware of. The shell of this N-3B is made of polyester blended cotton woven fabric, which has the characteristic of expanding when the cotton absorbs moisture, filling the gaps in the fabric and preventing rain and moisture from entering. It is also more breathable than cotton fabric and more resistant to abrasion than polyester fabric. When developing new flight jackets, the most advanced materials of the era have been adopted. And by using even more advanced materials, flight jackets gain even newer functionality.