Lot No. BR14934 / AVIATION ASSOCIATES JUNGLE CLOTH A-2
ミリタリージャケットに使用された布地の素材は高密度が故に、摩擦による表情の変化が非常に魅力的である。中でも顕著に表れやすいのがジャングルクロスで、この経年変化はレザーに相通ずるものがある。また、裏面に起毛を掛け、厚手に仕上げた生地は耐風性にも優れており、ミリタリーガーメントを構成する素材に最適であった。陸軍航空隊のレザーフライトジャケットA-2の表情が変化するのと同じように、ジャングルクロスの風合いの変化を存分に楽しめるジャケットである。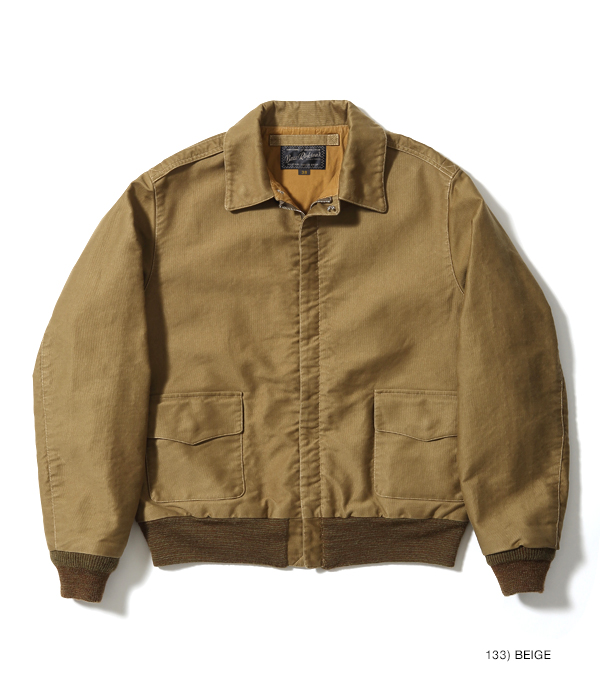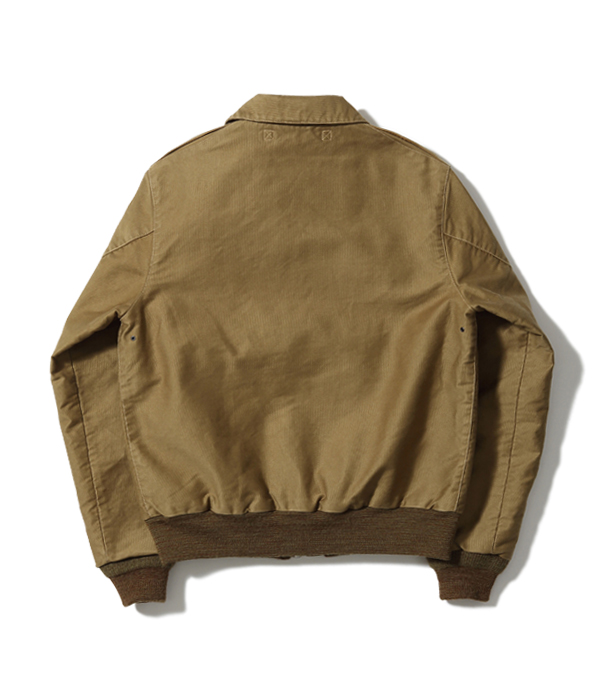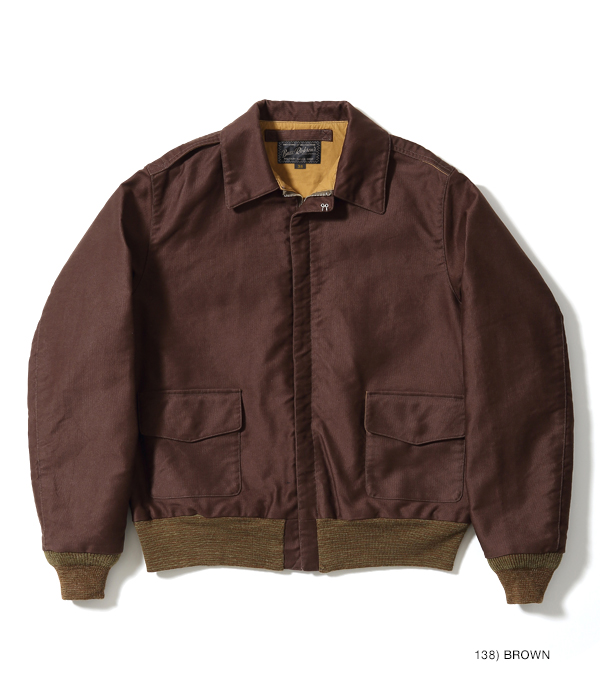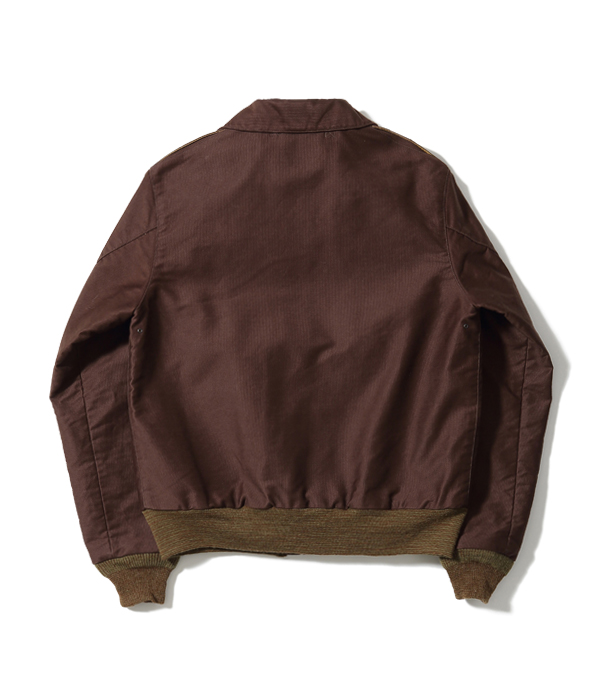 U. S. NAVY
AVIATION ASSOCIATES JUNGLE CLOTH A-2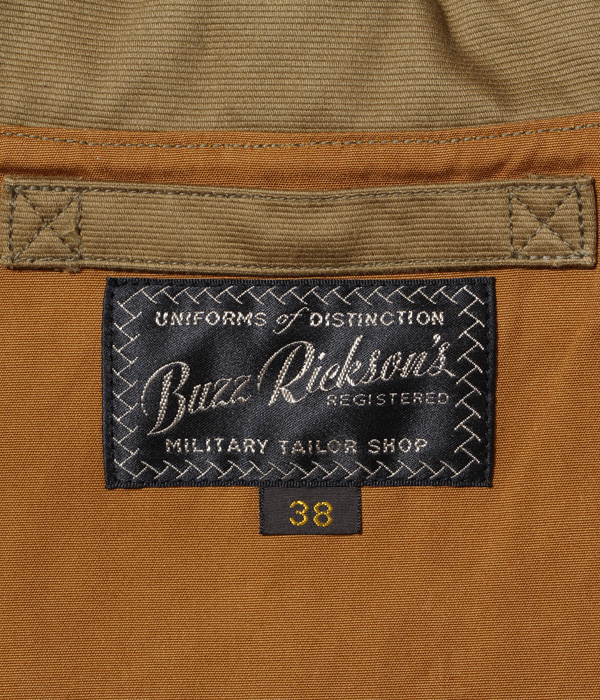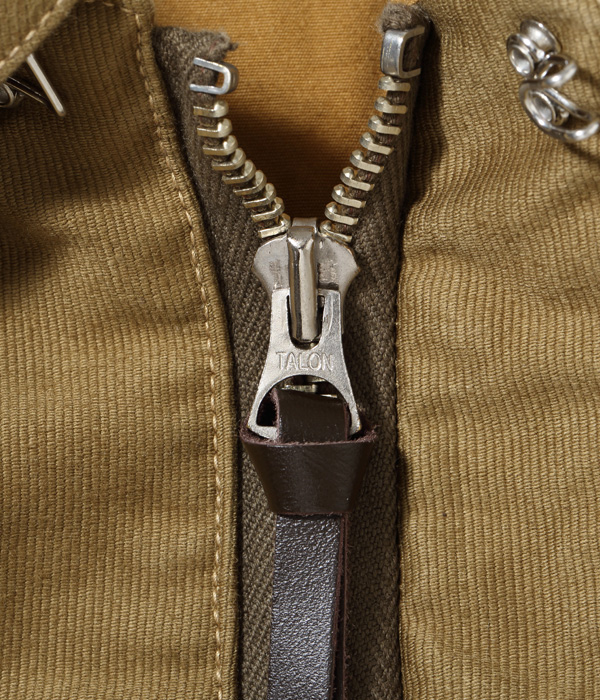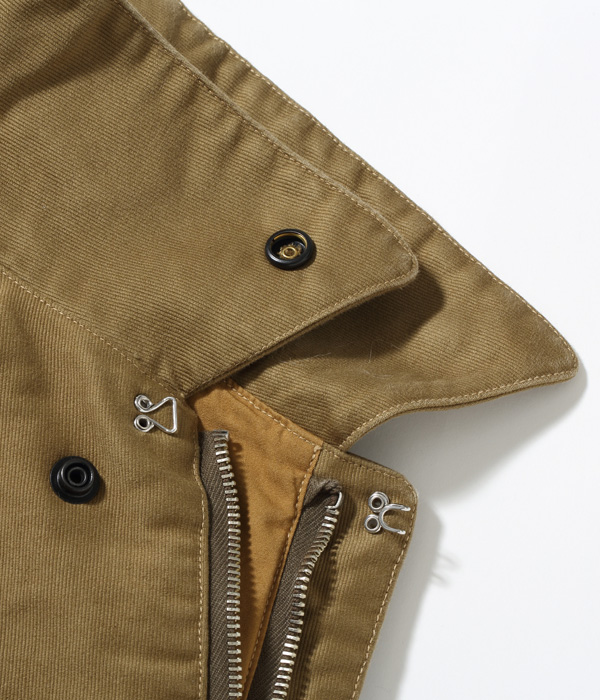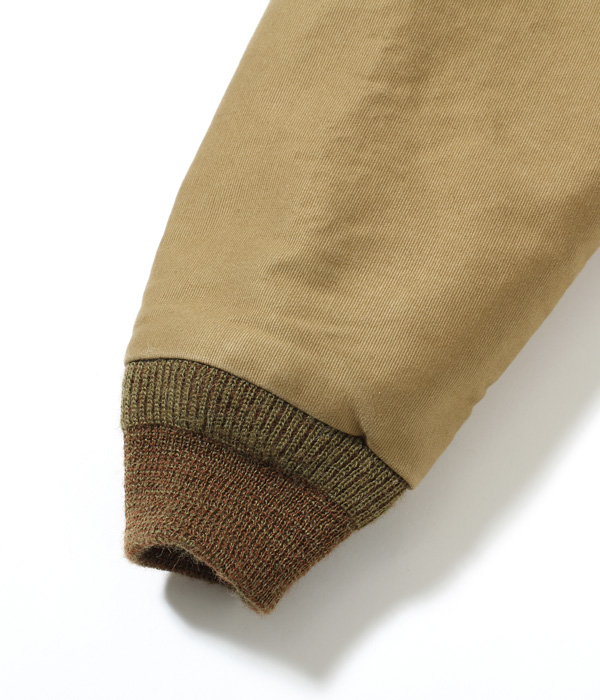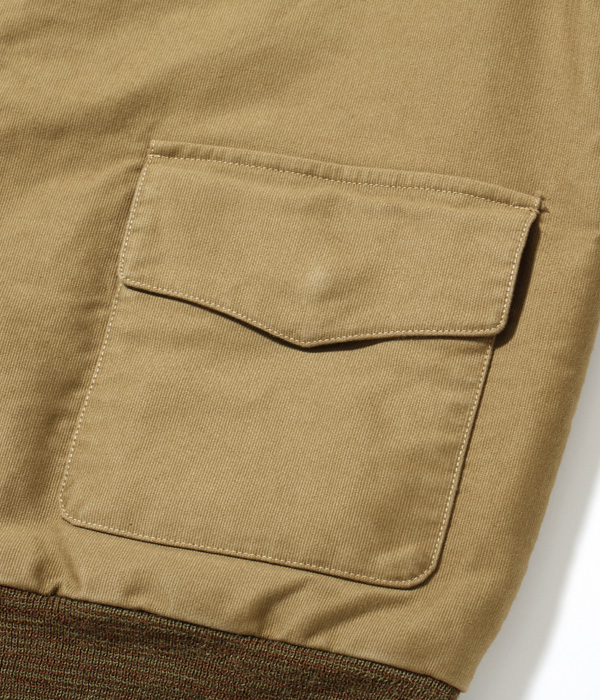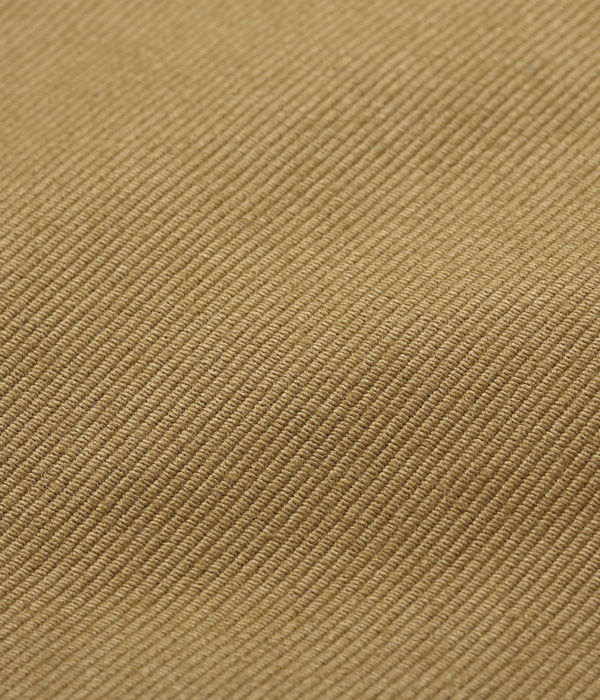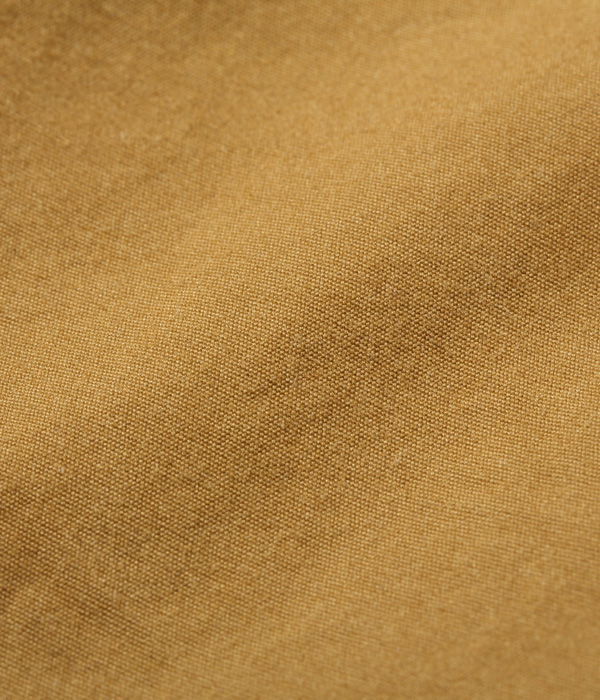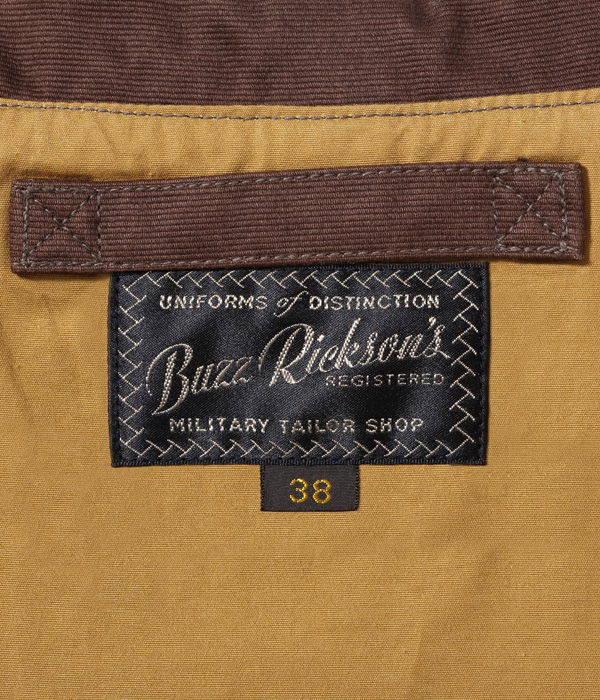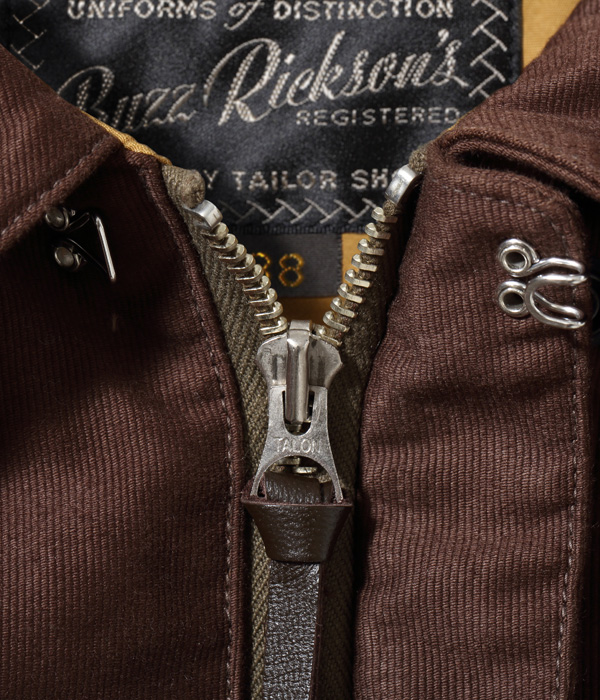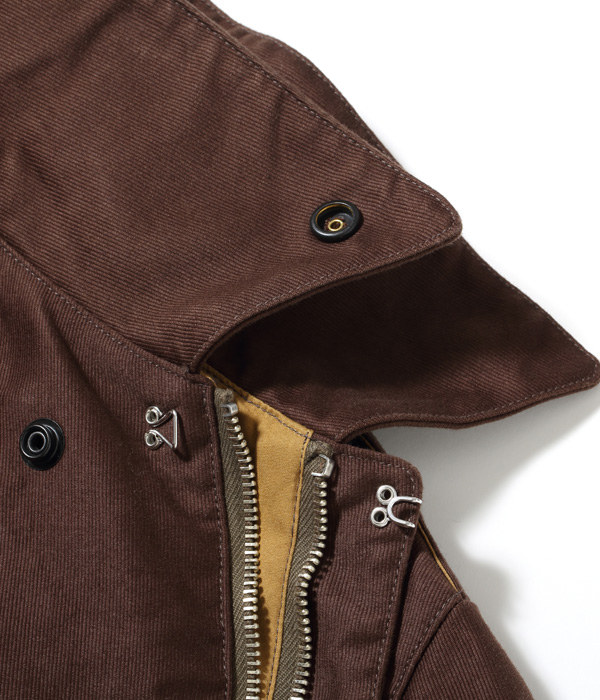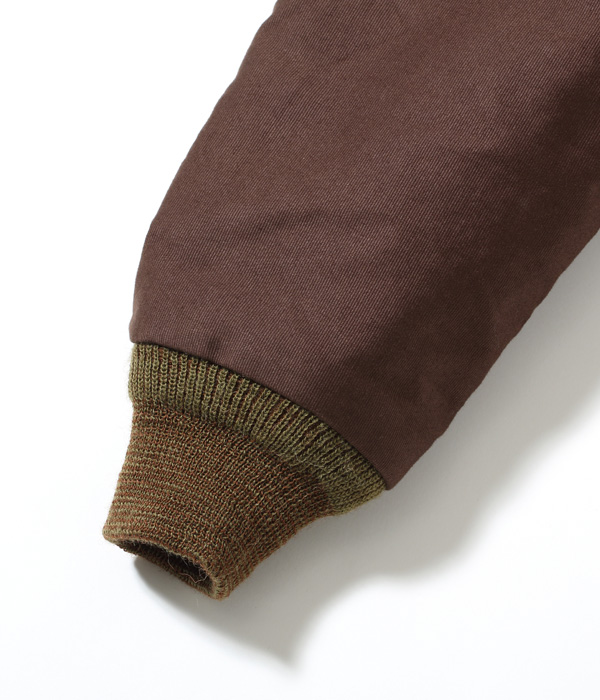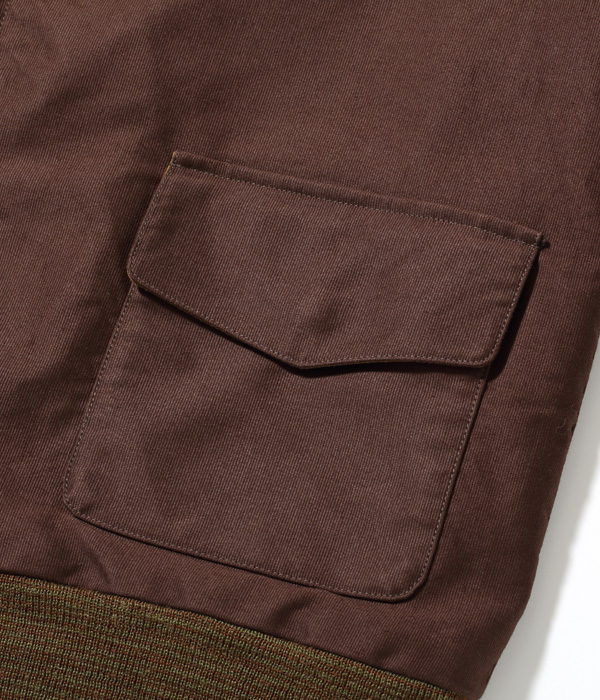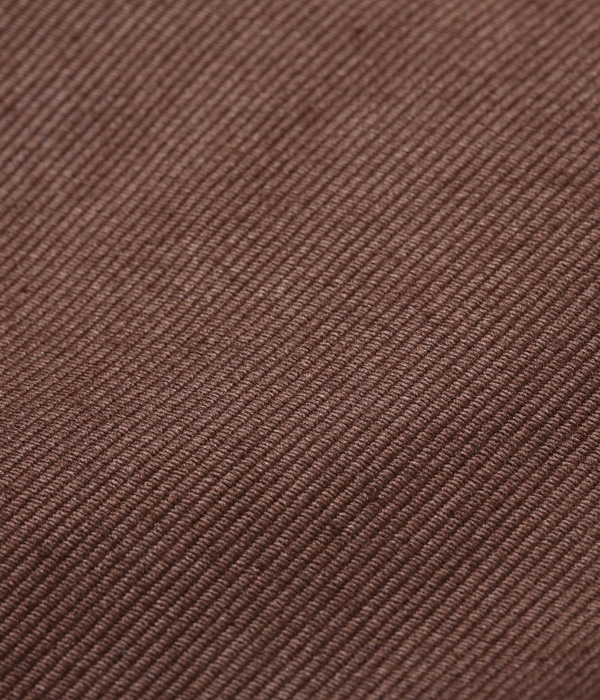 BUZZ RICKSON'S
Lot No. BR14934 / AVIATION ASSOCIATES JUNGLE CLOTH A-2
PRICE : ¥60,500(税込)
SIZE : 36, 38, 40, 42, 44
COLOR : 135) KHAKI, 138) BROWN
MATERIAL : Jungle Cloth
LINING : 100% Cotton Brord Cloth
FASTENER : Mil Specs Nickel Finished
SNAP BUTTON : U. S. Goverment Department of Defense Specs.
LABEL : Aviation Associates
Due to the high density of the fabrics used for military jackets, the changes in appearance caused by abrasion of wearing over time is more appealing. This effect is particularly apparent in jungle cloth, which ages in a manner similar to leather. In addition, the thicker fabric with the reverse side brushed has excellent wind resistance, making it more ideal as a material for military garments. In the same way that the appearance of the Army Air Corps' A-2 leather flight jacket changes, this jacket allows you to fully enjoy the aging texture of the jungle cloth.