Lot No. BR15125 / Type L-2 "REED PRODUCTS, INC."
米陸軍航空隊は夏季用フライトジャケットA-2の抱える諸問題(高価、大量生産が難しいなど)を解決するために様々な素材をテストしていた。そこへ1939年にデュポン社が開発したナイロンの採用によって1945年5月21日にライトゾーン(気温域は10°C~30°C)用フライトジャケット、タイプL-2が完成された。この新たな素材と襟を取り外したデザインはその後のフライトジャケットを大きく変える基本型となる。タイプL-2には酸素マスクのホースを固定するレザー製ボックスタブが設けられ、裏地には滑りのよいナイロンと適度な保温性のあるウールとの二重織の生地が採用された。L-2の納入は全体で3度の契約しか行われず、このL-2はリードプロダクツ社が最初期に務めた一着である。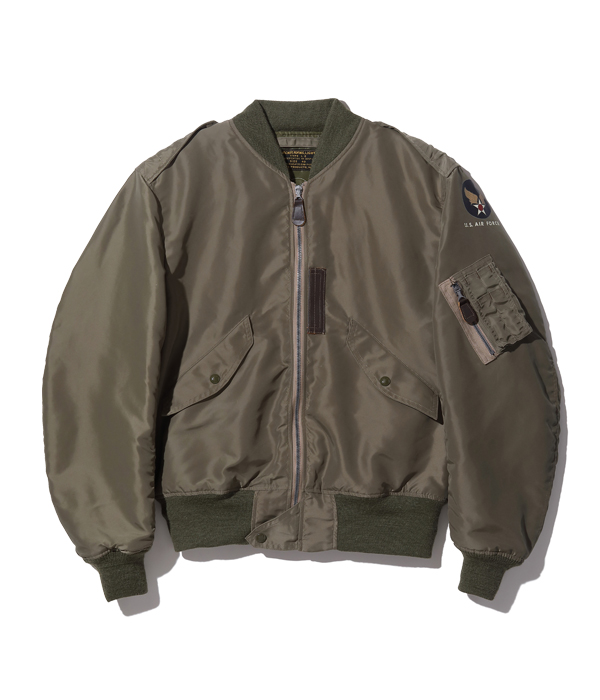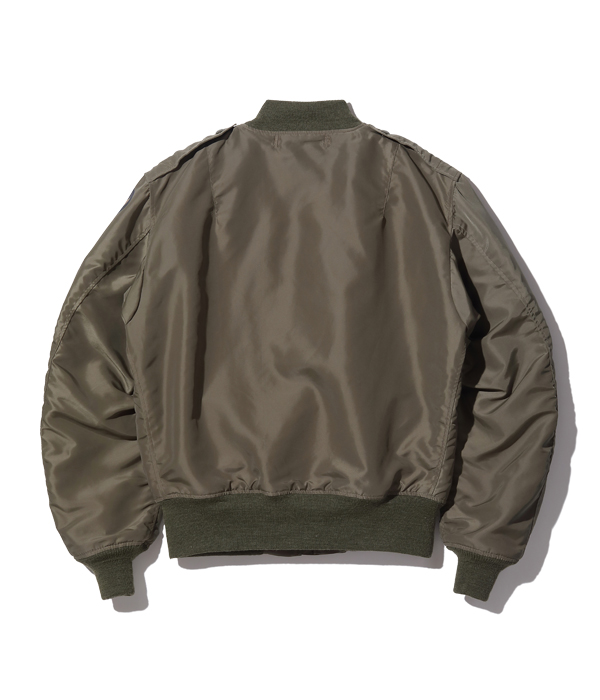 U. S. AIR FORCE / LIGHT ZONE
Type L-2 "REED PRODUCTS, INC."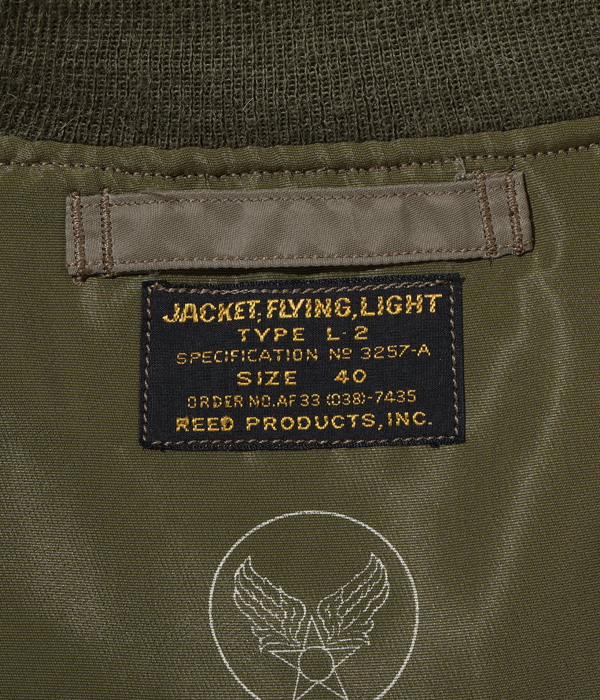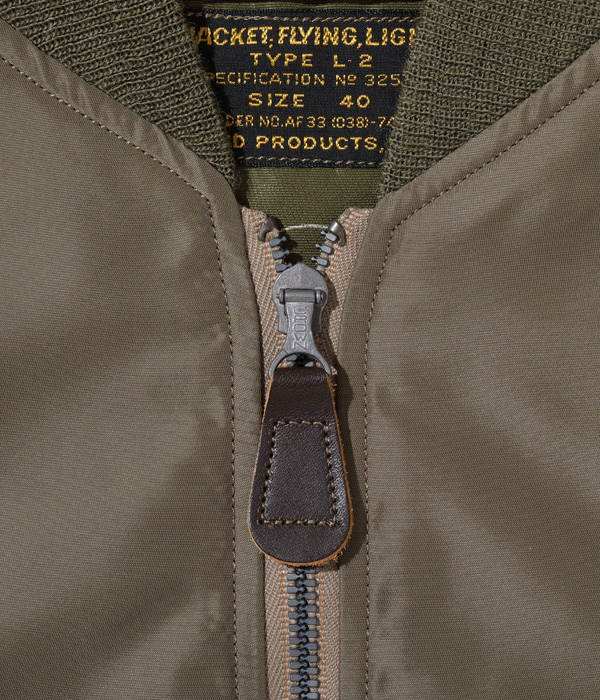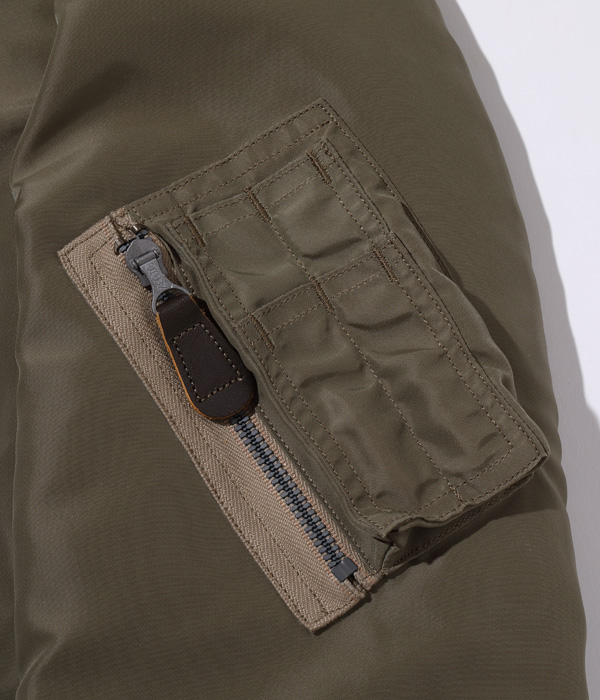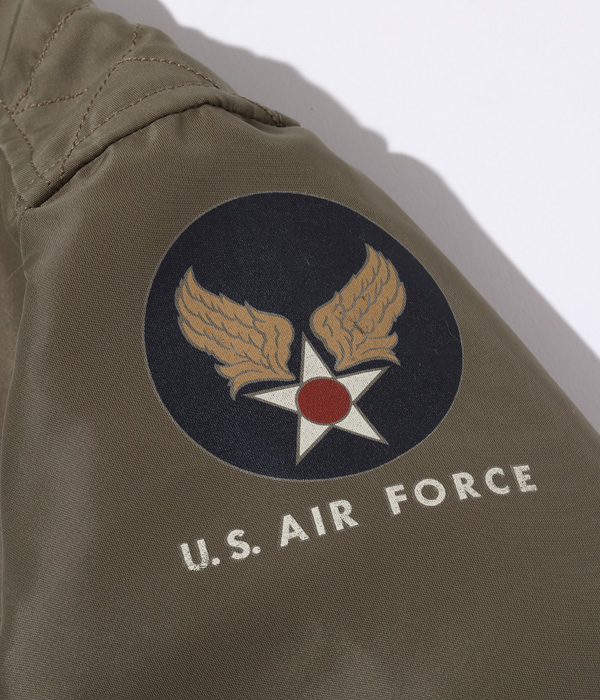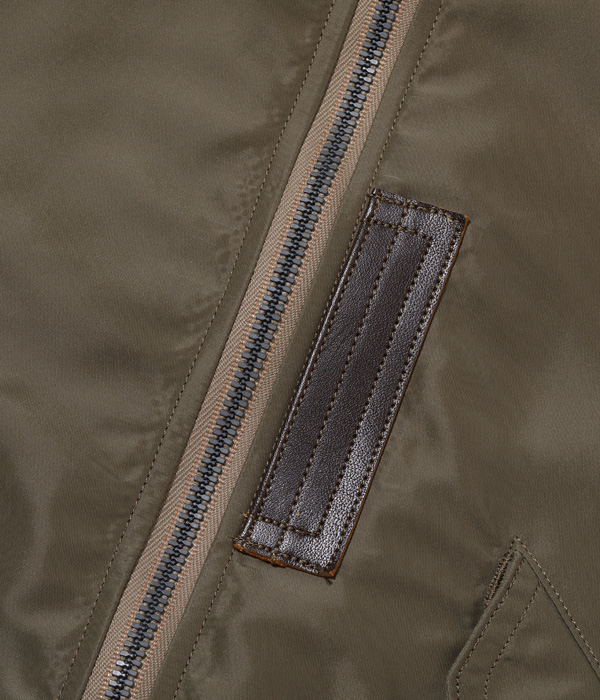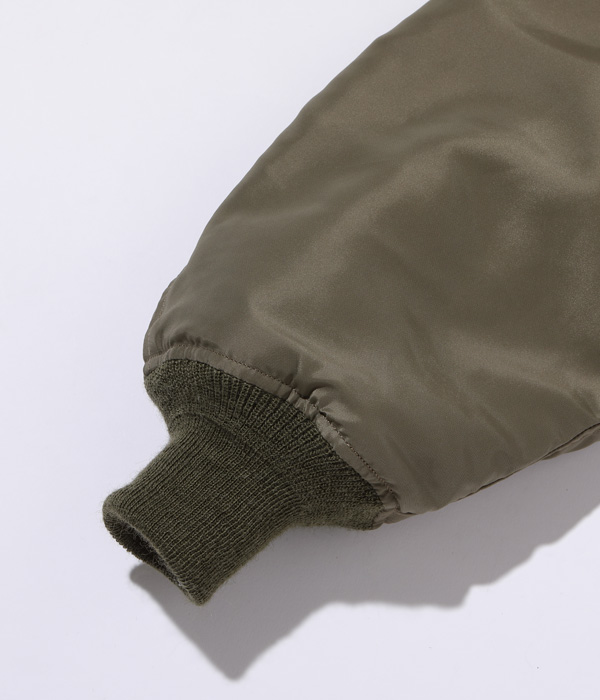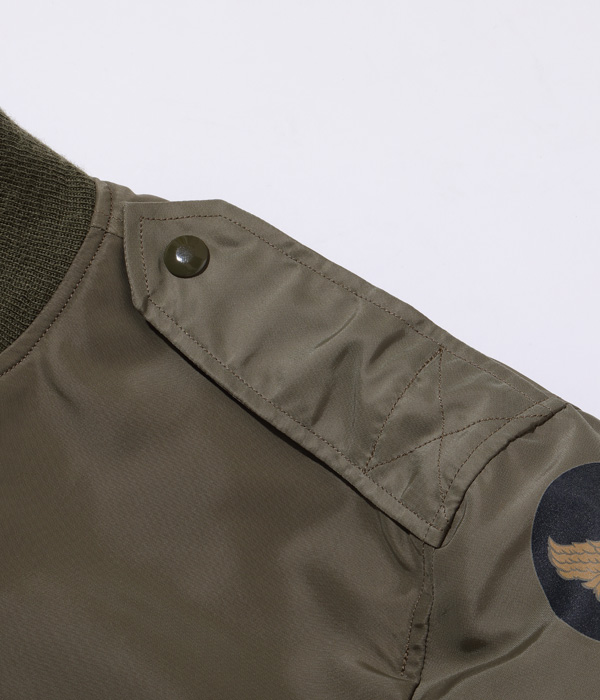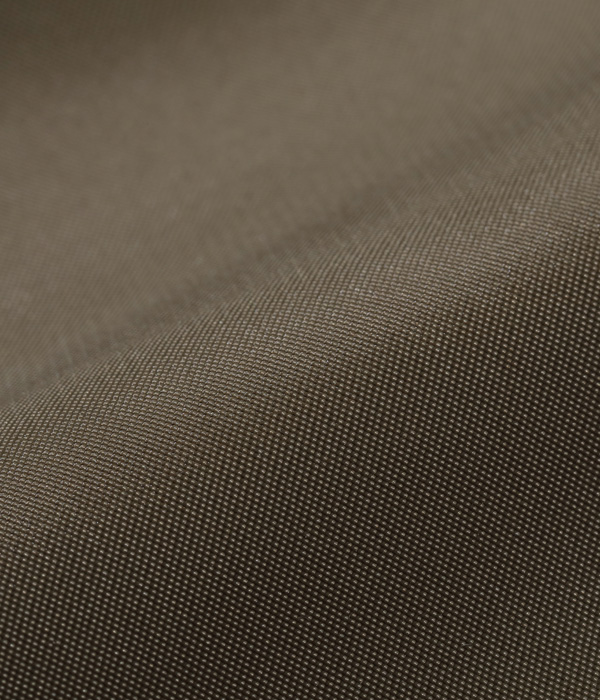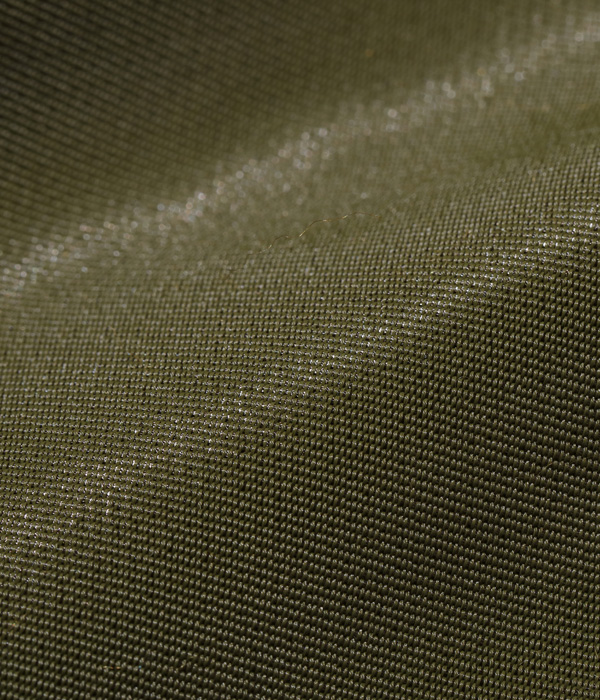 BUZZ RICKSON'S
Lot No. BR15125 / Type L-2 "REED PRODUCTS, INC."
PRICE : ¥63,800
SIZE : 36, 38, 40, 42, 44
COLOR : 01) OLIVE DRAB
MATERIAL : 3/1 Heavy Nylon Twill Government Use
LINING : 50%Wool 50%Nylon Double Face Brushed
OXYGEN HOSE CLIP TAB : Horse Hide
MAIN FRONT FASTENER : Crown Aluminum Spring Puller Automatic Lock
SNAP BUTTON : U.S. Government Department of Defense Specs.
LABEL : REED PRODUCTS, INC.
The US Army Air Forces tested various materials to overcome the various shortcomings of the A-2 summer flight jacket (expensive, difficult to mass produce, etc.). The Type L-2, a flight jacket for the light zone (temperatures between 10°C and 30°C), was completed on May 21, 1945, using nylon developed by E.I. du Pont de Nemours and Company in 1939. This new material and collar-removed design became the basic model of the US flight jackets in many years to come. The Type L-2 has a leather box tab to secure the oxygen mask hose and the lining is a double-weave fabric of smooth nylon and moderately warm wool. Only three contracts in total were awarded for the delivery of the L-2. This L-2 was one of the first pieces that Reed Products, Inc. produced in the first phase.