Lot No. BR15165 / Type L-2B "TALON TEST FORCE" LAND. MFG. CO.
第二次大戦が終結すると米軍は史上空前絶後の黄金時代に突入する。この時代、航空機の世界には『空の産業革命』ともいうべき一大転機、すなわちジェットの時代が到来する。1945年に採用され、成熟期を迎えたジェット機は1950年代後半に差し掛かると実用ジェット戦闘機の高性能化が進み、従来のジェット戦闘機として用いられてきたT-33シューティングスターでは性能が陳腐化してきた。そこで開発されたのが1959年に初飛行したノースロップ社のT-38タロンで、練習機ながらアフターバーナーを装備し、超音速を発揮できたことから高く評価された。ノースロップ社は1950年代中期、防空用要撃機F-89スコーピオンを開発した際、パイロットに赤いMA-1を特別に用意して主力要撃機の座を射止めたことは今や有名な話となった。T-38タロンも同様にノースロップ社は実用化に合わせてインディアンオレンジに染め上げたL-2Bを製作しており、T-38タロンに対するプロモーションに意気込みが感じられる。新型戦闘機の登場と共にわざわざジャケットまで用意したノースロップ社だが、戦闘機とフライトジャケットがどれほど密接で重要な関係であるかを我々に伝えてくれる。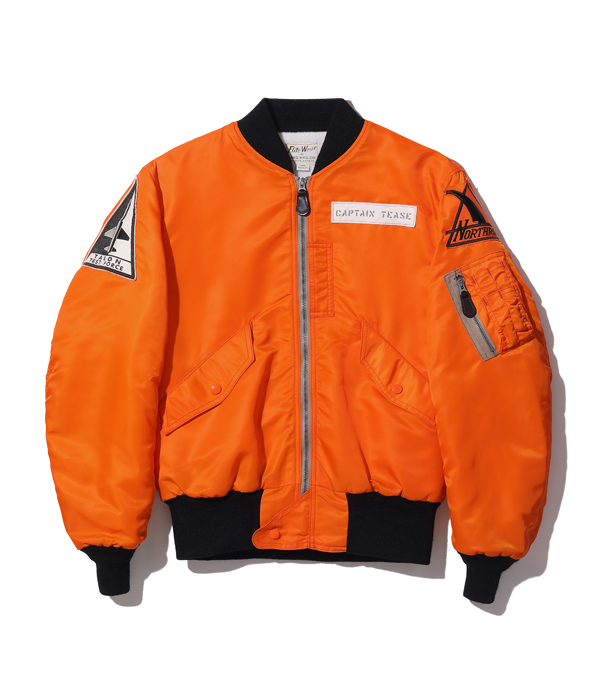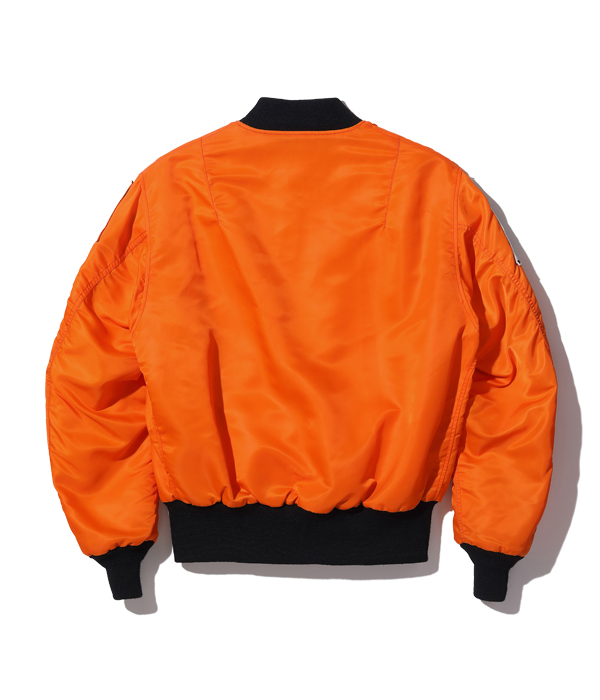 U. S. AIR FORCE / LIGHT ZONE
Type L-2B "TALON TEST FORCE" LAND. MFG. CO.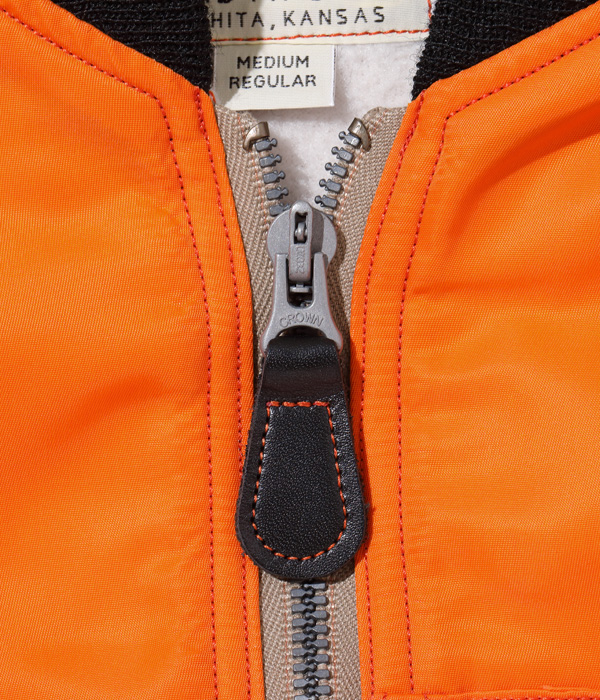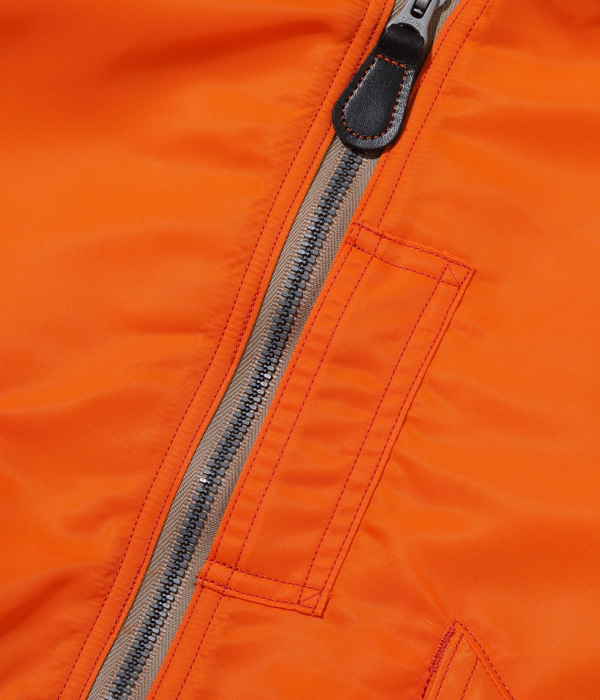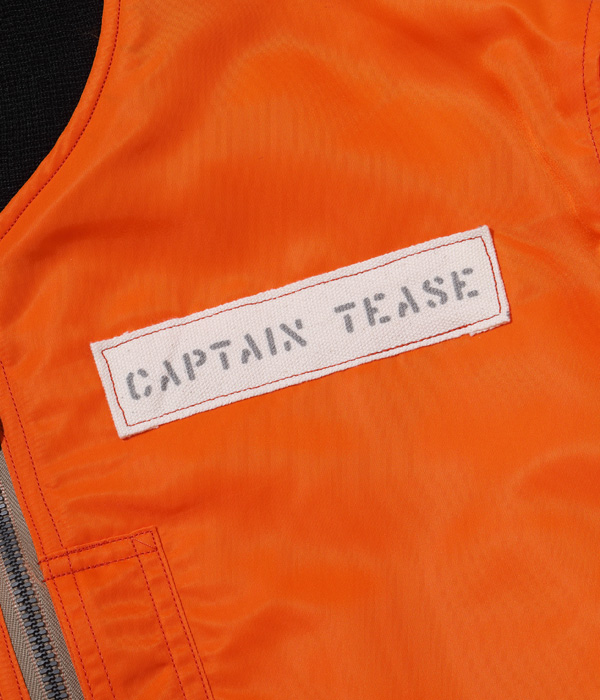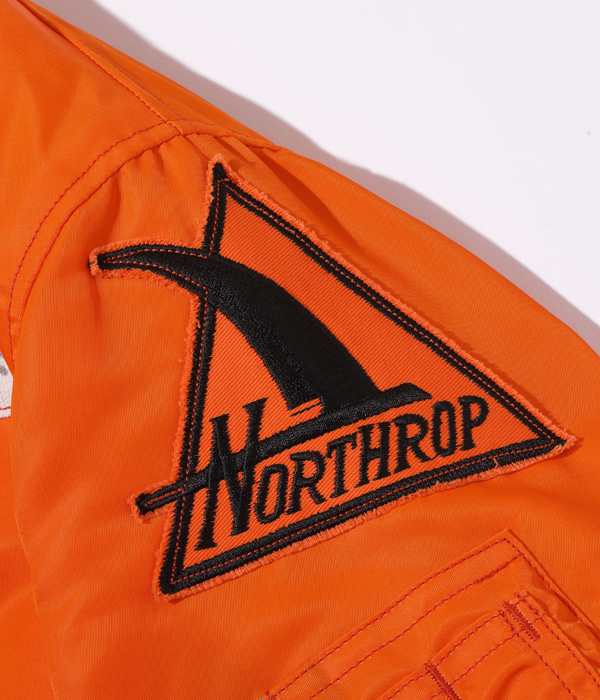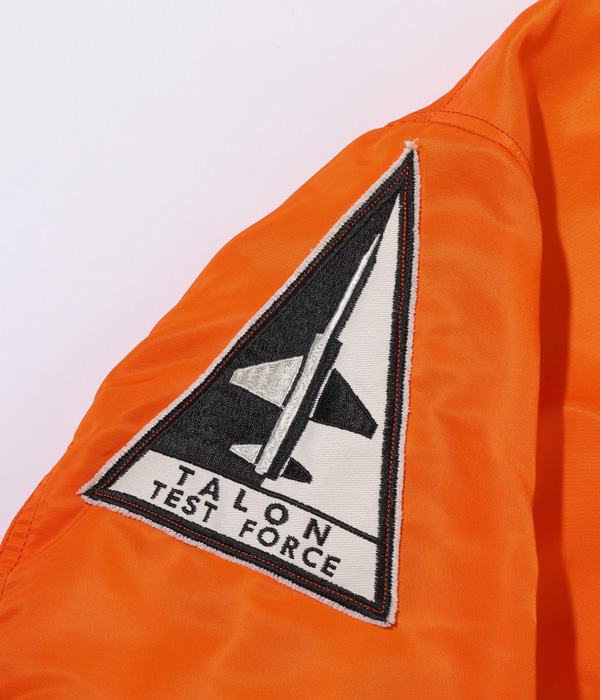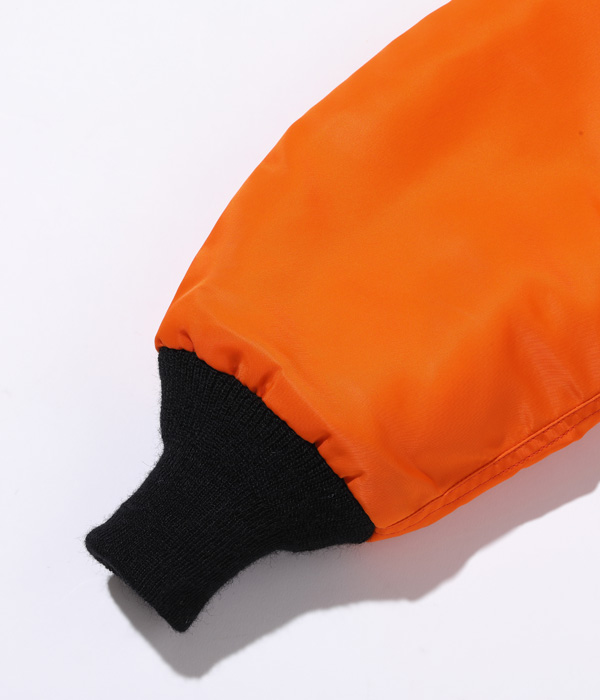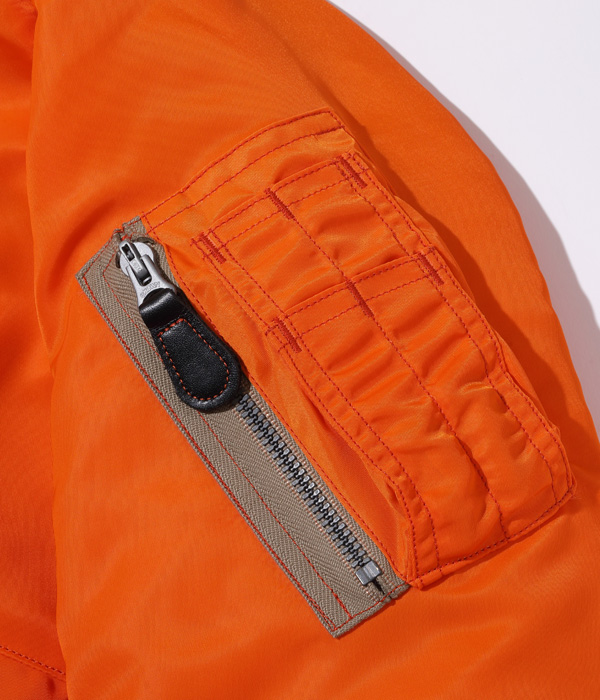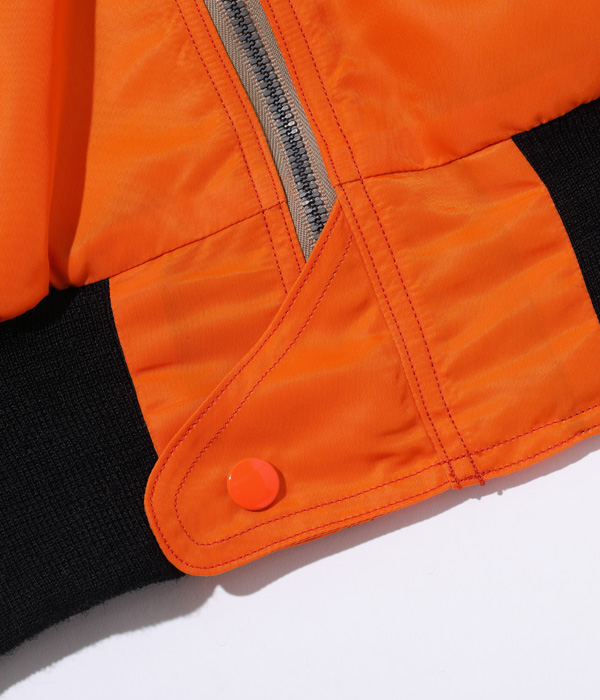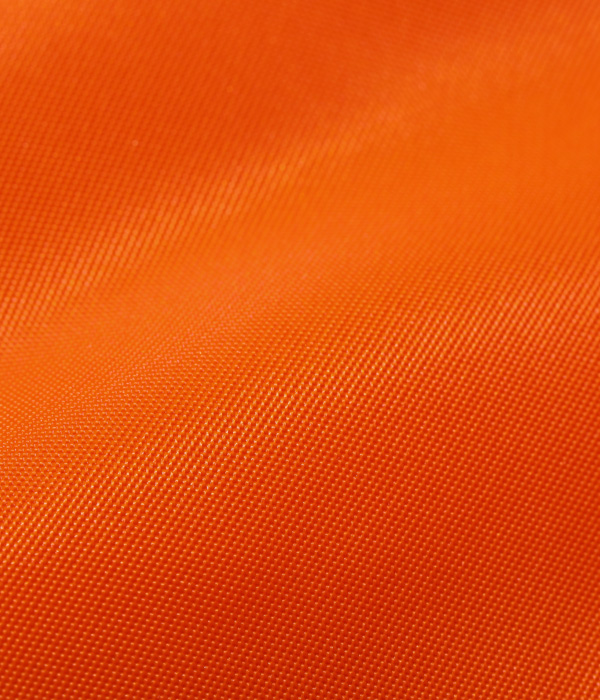 BUZZ RICKSON'S
Lot No. BR15165 / Type L-2B "TALON TEST FORCE" LAND. MFG. CO.
PRICE : ¥74,800
SIZE : 36,38,40,42,44
COLOR : 01) ORANGE
MATERIAL: 2/2 Heavy Nylon Twill Government Use
LINING: 100% Polyester
MAIN FRONT FASTENER: Aluminum Spring Automatic Lock
SNAP BUTTON: U.S. Government Department of Defense Specs
LABEL: Flite Wear Land Mfg. Co.
When World War II ended, the US military entered a golden age unprecedented in its history. This era marked a major turning point in the world of aircraft that could be called the "industrial revolution of the skies", or the era of the jet. The T-33 Shooting Star, which had been used as a conventional jet fighter, became obsolete in performance as jets, which were adopted in 1945, entered the mainstream and practical jet fighters began to achieve higher performance into the late 1950s. The Northrop T-38 Talon, which made its first flight in 1959, was highly acclaimed because, although it was a training jet, it was equipped with afterburners and was capable of supersonic speeds. It is now a legend that when Northrop developed the F-89 Scorpion air defense strike aircraft in the mid-1950s, it specially prepared the promotional red MA-1 jackets amid to get a contract of their aircrafts. Similarly for the T-38 Talon, Northrop produced the Indian-orange colored L-2 jackets in time for practical use, which shows the enthusiasm with which they promoted the T-38 Talon. Northrop even went to the trouble of providing jackets in time for the new fighter aircraft, which is a testament to the close and important relationship between fighter aircraft and flight jackets.