No. BR80578 / Type A-2 "ROUGH WEAR CLOTHING CO. 490th BOMB. SQ. "BURMA BRIDGE BUSTERS" PATCH"
第10空軍、第341爆撃航空群に所属した第490爆撃飛行隊は、B-25ミッチェル双発爆撃機を配備し、ビルマの橋梁を破壊したことから、"ビルマ・ブリッジ・バスターズ"と呼ばれていた。第341爆撃航空群は43年1月にはインドから中国に移動して第14空軍に転属されたため、このジャケットの右胸には第14空軍を表す"フライング・タイガース"が付いていることから、それ以降にカスタムしたジャケットであることが見て取れる。ジャケット各所に縫い付けられたレザーパッチは全て現地で調達した稀少なローカルメイド品で、細かく刻まれた革を縫い合わせる工程は繊細であり、高度な技術が要求される。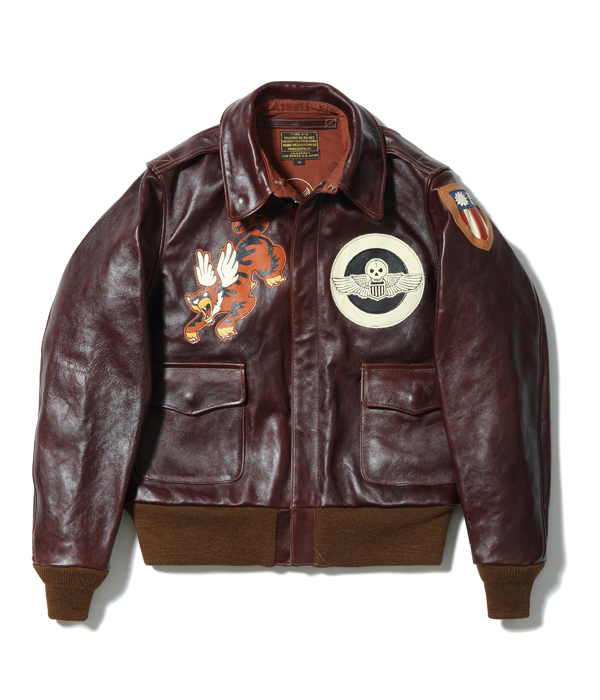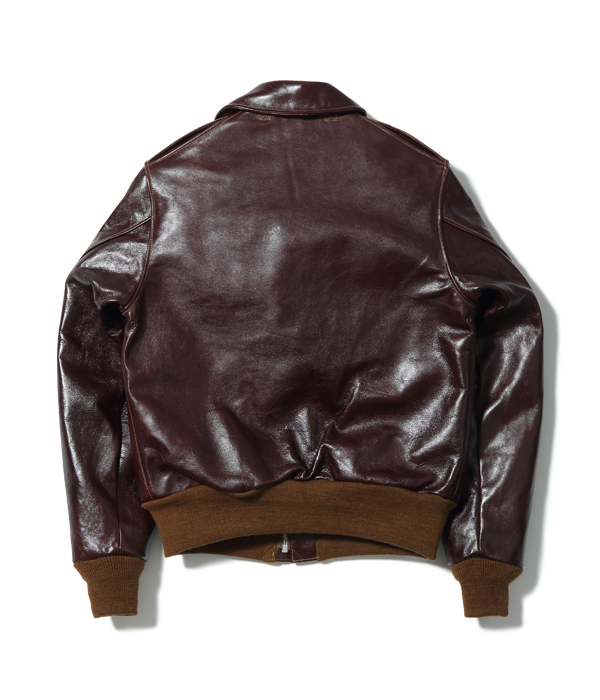 U. S. ARMY AIR FORCES
JACKET, FLYING, SUMMER / Type A-2 "ROUGH WEAR CLOTHING CO. 490th BOMB. SQ. "BURMA BRIDGE BUSTERS" PATCH"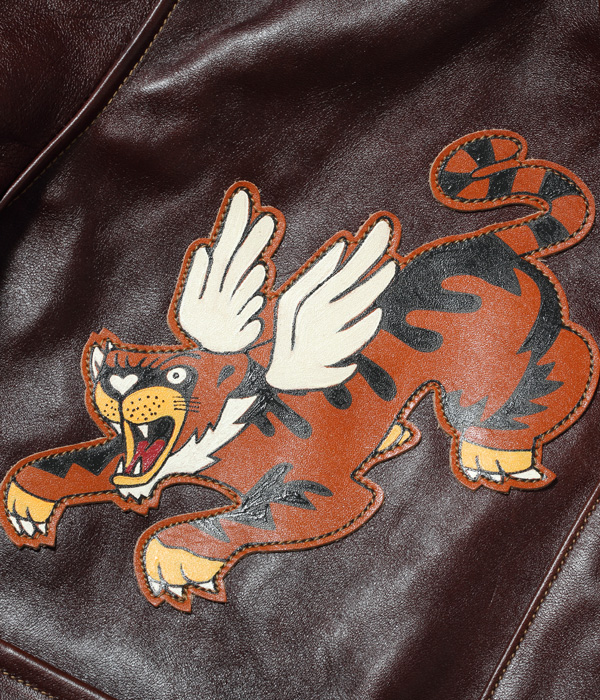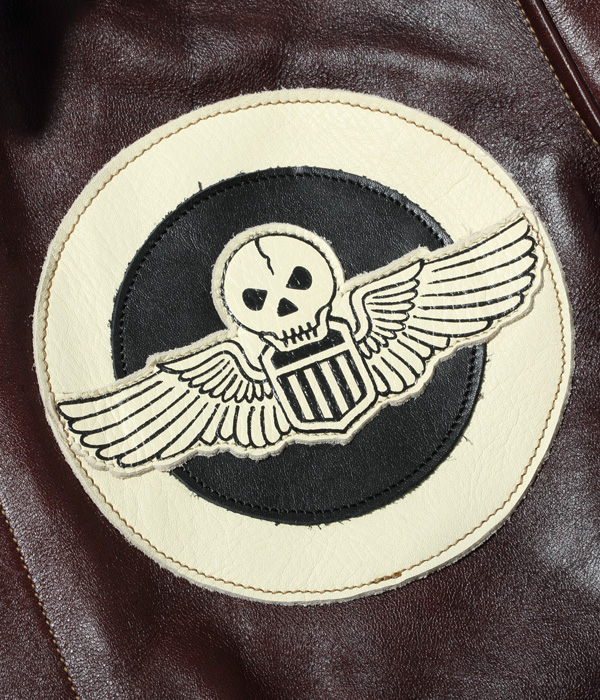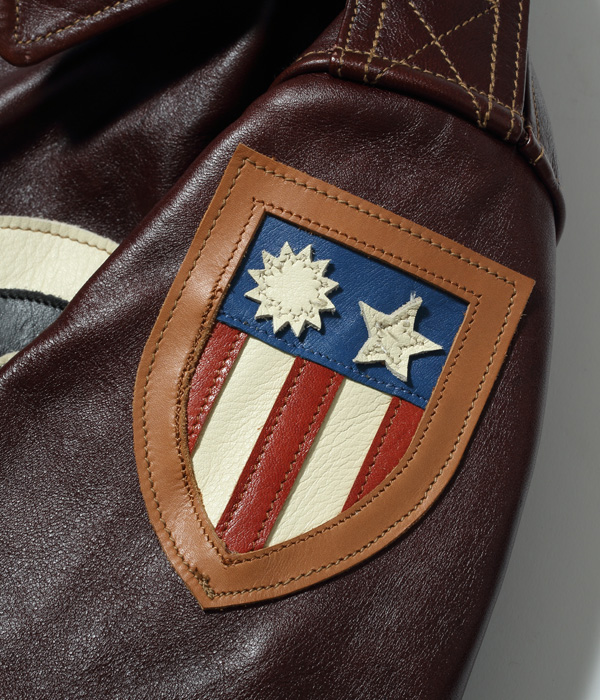 革にハンドペイントを施した第14空軍章は兵士が個人レベルで製作したため規定外の大きさを誇る。ハンドペイントされた第490爆撃飛行隊章は革を3枚重ねたレザークラフト。手先の器用さと繊細なミシン技術が要求されるレザー製のC.B.I.戦区章。
BUZZ RICKSON'S
No. BR80578 / Type A-2 "ROUGH WEAR CLOTHING CO. 490th BOMB. SQ. "BURMA BRIDGE BUSTERS" PATCH"
PRICE : ¥178,000 (+tax)
SIZE : 36, 38, 40, 42, 44
COLOR : 01) 490th BOMB. SQ.
MATERIAL : Bronco Hide
TANNING : Vegetable
FINISH : Aniline Hand Casein
FASTENER : Talon Mil Specs Nickel Finished
NECK HOOK : Solid Brass Chrome Finished
SNAP BUTTON : Brass Oxidized Black Ball Stud Type
LABEL : Roughwear Clothing Co.
The 490th Bomb Squadron assigned to the 341st Bombardment Group of the Tenth Air Force were known as the "Burma Bridge Busters" as they deployed US medium bomber B-25 Mitchell to destroy bridges in Burma. The 341st Bombardment Group was transferred from India to China in January 1943 and reassigned to the Fourteenth Air Force. Because the "Flying Tigers" patch, which indicated the Fourteenth Air Force, was sewn on the right chest of this jacket, it turns out that this jacket was customized after the date. All of the leather patches on the jacket are rare locallymade patches. Sewing finely carved leathers together required advanced techniques.