No. BR80579 / Type A-2 "ROUGH WEAR CLOTHING CO. 90th BOMB. SQ. "JOLLY ROGERS" PAINT"
"ジョリーロジャース"の異名を持つ第5空軍隷下の第90爆撃航空群は1942年に編成され、彼らの使用するB-24"リベレーター"の垂直尾翼には、ニックネームを表す海賊旗のドクロが描かれていた。この第90爆撃航空群の飛行隊は4隊により編成され、ジョリーロジャーのスコードロンパッチは第319はブルー、第320はレッド、第321はグリーン、第400はブラックと飛行隊別に色で識別され、このように同じデザインで色変えした部隊章は他では類を見ない。背面には創隊時から大戦中にかけて苦楽を共にした愛機のB-24"リベレーター"が描かれている。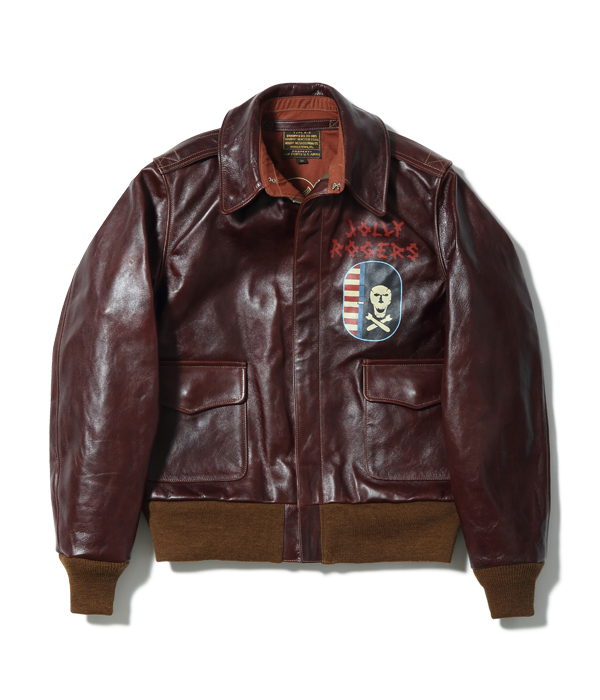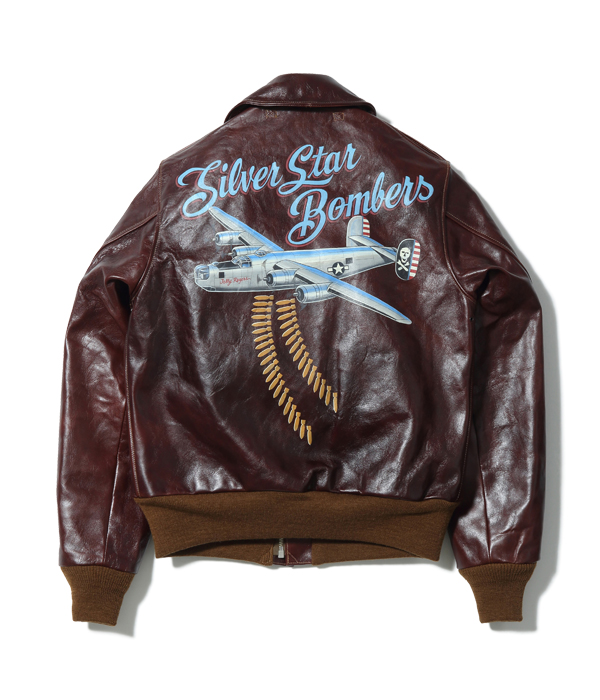 U. S. ARMY AIR FORCES
JACKET, FLYING, SUMMER / Type A-2 "ROUGH WEAR CLOTHING CO. 90th BOMB. SQ. "JOLLY ROGERS" PAINT"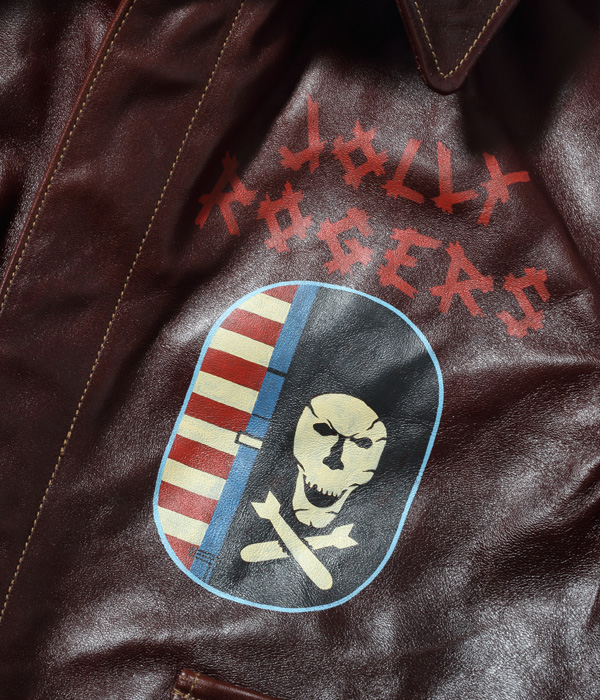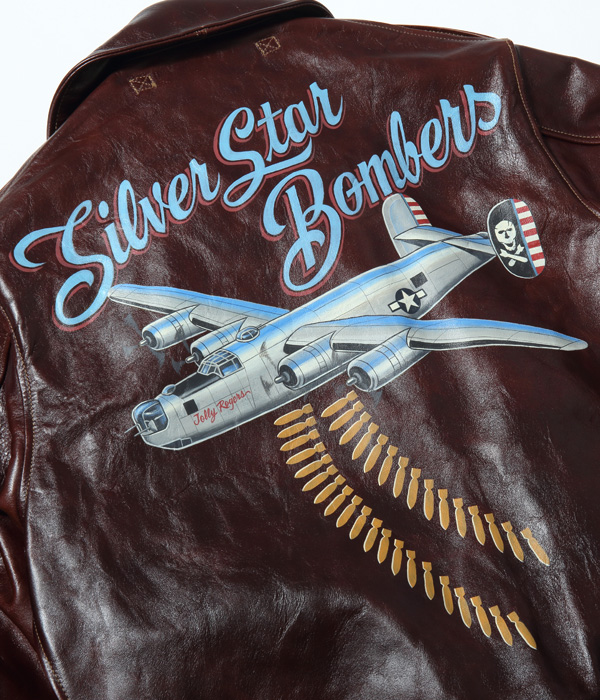 胸には乗機の尾翼がハンドペイントされている。胸繊細に描かれた愛機のB-24と曲線が美しいレタリングが調和したバックペイント。
BUZZ RICKSON'S
No. BR80579 / Type A-2 "ROUGH WEAR CLOTHING CO. 90th BOMB. SQ. "JOLLY ROGERS" PAINT"
PRICE : ¥188,000 (+tax)
SIZE : 36, 38, 40, 42, 44
COLOR : 01) 90th BOMB. SQ.
MATERIAL : Bronco Hide
TANNING : Vegetable
FINISH : Aniline Hand Casein
FASTENER : Talon Mil Specs Nickel Finished
NECK HOOK : Solid Brass Chrome Finished
SNAP BUTTON : Brass Oxidized Black Ball Stud Type
LABEL : Roughwear Clothing Co.
The 90th Bombardment Group under the 5th Air Force, nicknamed as the "Jolly Rogers", was formed in 1942, and the B-24 "Liberator", the heavy bombers that they flew features a skull-and-crossbones symbol that represents their nickname. The squadron of the 90th Bombardment Group was comprised of four units, and the Jolly Rogers squadron patch was identified by color, with blue used for the 319th Bombardment Squadron, red for the 320th Bombardment Squadron, green for the 321st Bombardment Squadron and black for the 400th Bombardment Squadron. As you can see, there are no other military unit emblems that use the same design with different colors. The B-24 "Liberator", the aircraft that had fought together since the squadron was formed, is depicted on the back of the jacket.