No. BR80574 / Type A-2 "BUZZ RICKSON CLO. CO. 384th FIGHTER SQ. PATCH & PAINT"
第384戦闘飛行隊は創隊して間もない1943年、ロッキード社が開発した三胴設計の双発単座戦闘機、P-38 "ライトニング" を駆って米国本土のカリフォルニア上空の任務に就いた。翌年1944年には長い航続距離と安定した高高度性能を有したP-51 "マスタング" を受領すると、本土上空からイギリスに展開した。背面には当時娯楽雑誌で人気を博したジル・エルブグレン作のピンナップガール "スリーピータイムギャル" が悩まし気に描かれており、左肩には当時イギリスで調達した金属刺繍の第8空軍章が光っている。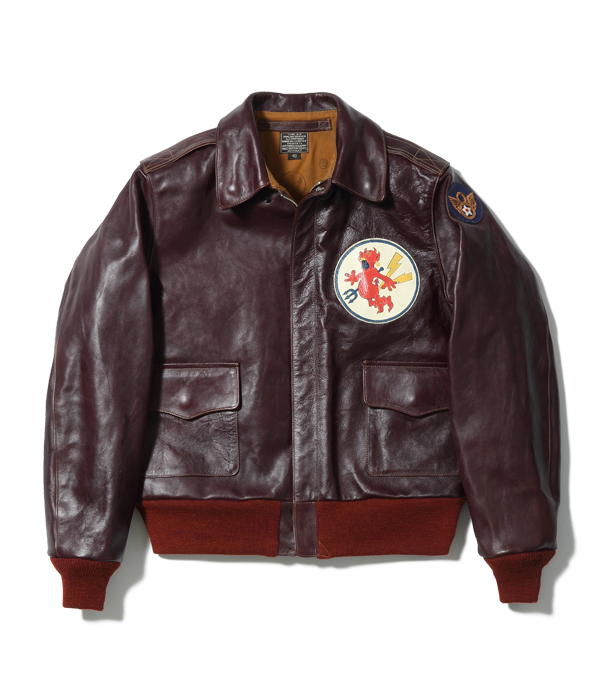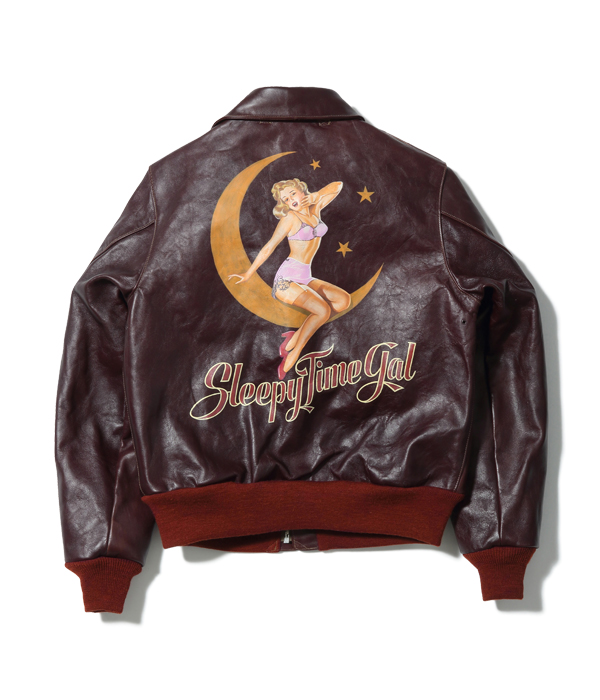 U. S. ARMY AIR FORCES
JACKET, FLYING, SUMMER / Type A-2 "BUZZ RICKSON CLO. CO. 384th FIGHTER SQ. PATCH & PAINT"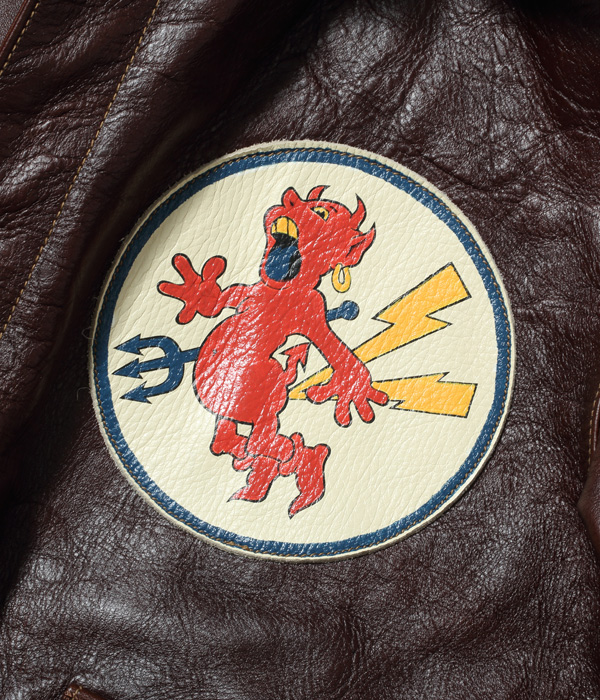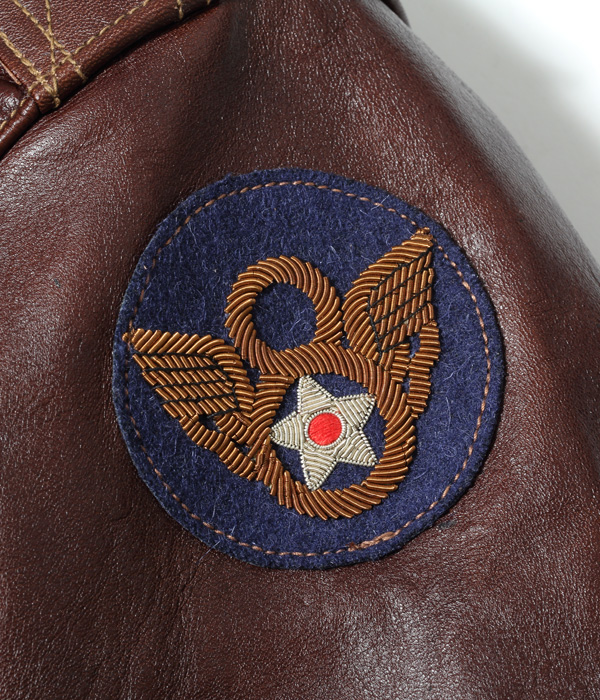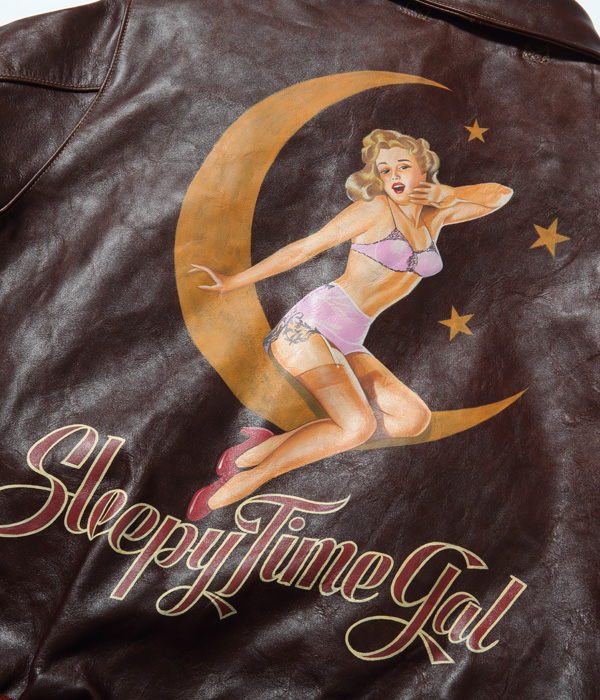 革にハンドペイントされた第384戦闘飛行隊章。金属モール刺繍の第8空軍章。背面には戦中から人気のあったジル・エルブグレン作のピンナップガールが悩まし気に描かれている。
BUZZ RICKSON'S
No. BR80574 / Type A-2 "BUZZ RICKSON CLO. CO. 384th FIGHTER SQ. PATCH & PAINT"
PRICE : ¥188,000 (+tax)
SIZE : 36, 38, 40, 42, 44
COLOR : 01) 384th FIGHTER. SQ.
MATERIAL : Bronco Hide
TANNING : Vegetable
FINISH : Aniline
FASTENER : Talon Mil Specs Nickel Finished
NECK HOOK : Solid Brass Chrome Finished
SNAP BUTTON : U.S. Government Department of Defense Specs. Brass Oxidized Black
LABEL : Buzz Rickson Clo. Co.
In 1943, soon after the 384th Fighter Squadron was formed, they took on a mission flying over California in the continental United States in the P-38 "Lightning", the fighter aircraft with three-body system twin-engine was developed by the Lockheed Corporation. In the following year, in1944 when the P-51 "Mustangs" that possessed a long-range cruising distance and stable high-altitude performance replaced the P-38, they were deployed from the continental United States to the United Kingdom. On the back of the jacket, the "Sleepy Time Gal", a pin-up girl created by Gil Elvgren, who was popular at the time in entertainment magazines, is provokingly painted, and on the left shoulder, there is a shining metal embroidery of the 8th Air Force, which was procured in the United Kingdom at the time.