No. BR80347 / Type B-6 "BUZZ RICKSON CLO. CO."
タイプB-3ほどの防寒性を必要とせず、狭い機内での運動性を求められたB-6は、1939年に正式採用された。フォルムはB-3に酷似しているが細部のディテールは大きく異なっている。使用されているシープスキンはB-3と比較すると毛足も短めに刈り込まれ、背面にはアクションプリーツを設けてあるため、運動性を重視した設計となっている。腰の両サイドにジッパーが設置されており、調整で優れたフィット感が得られる。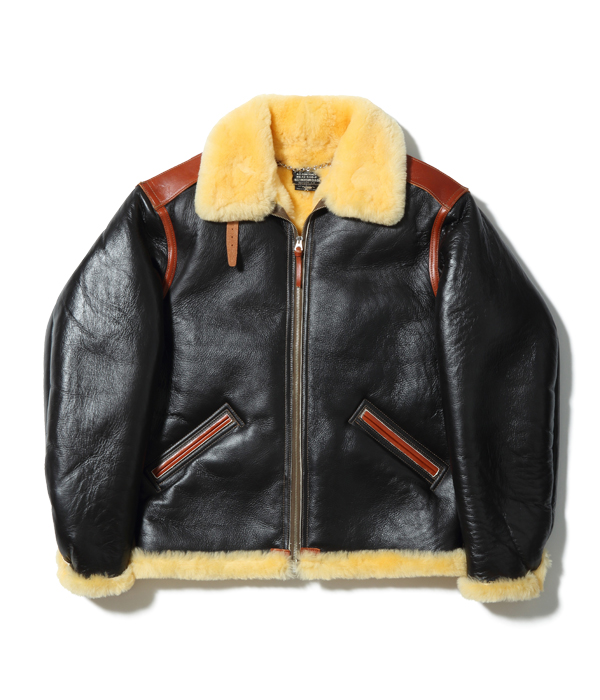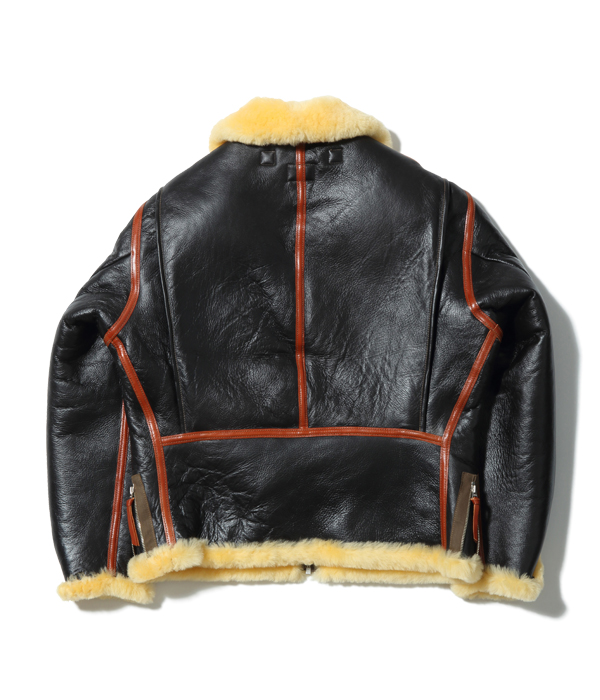 U. S. ARMY AIR FORCES / INTERMEDIATE ZONE
JACKET, FLYING, INTERMEDIATE / Type B-6 "BUZZ RICKSON CLO. CO."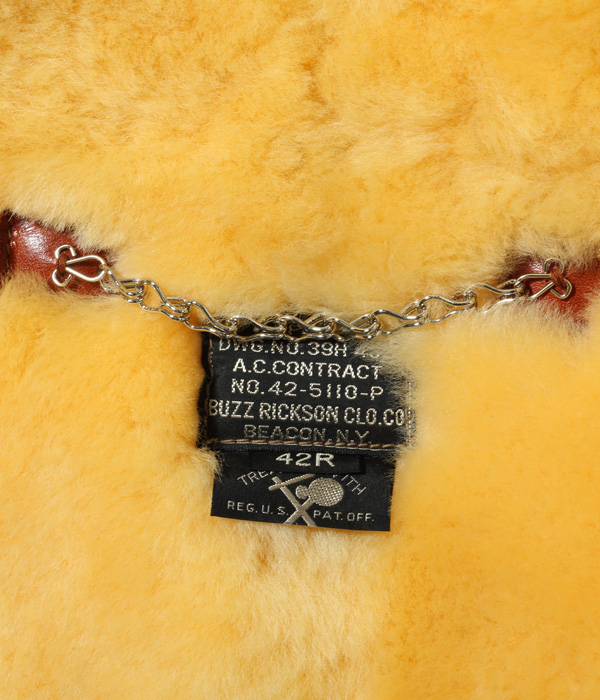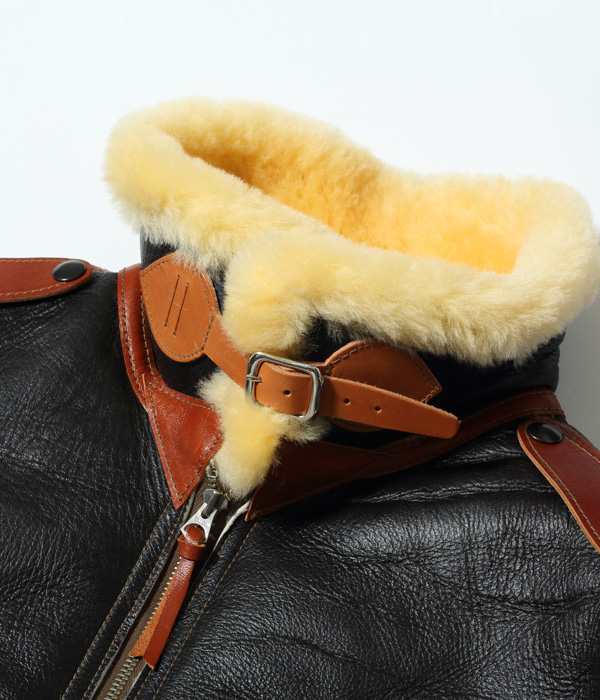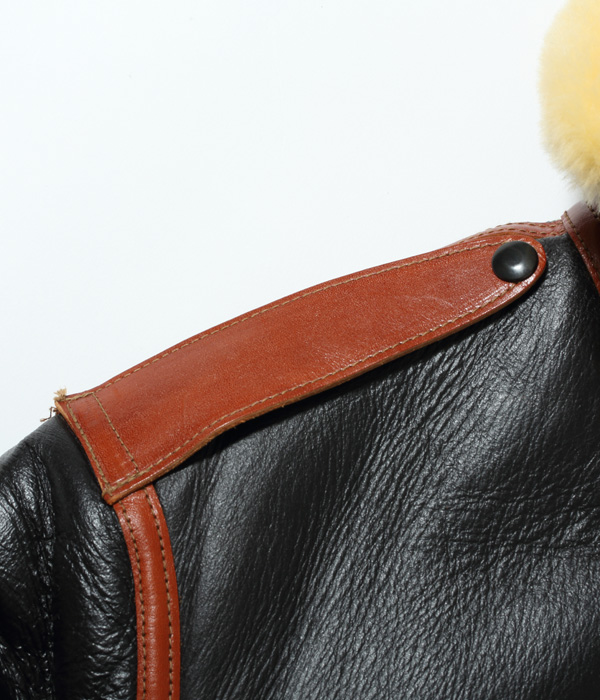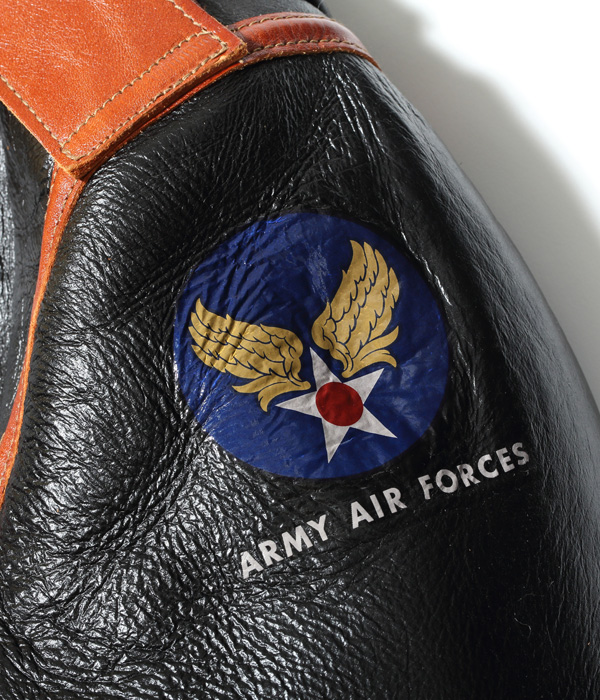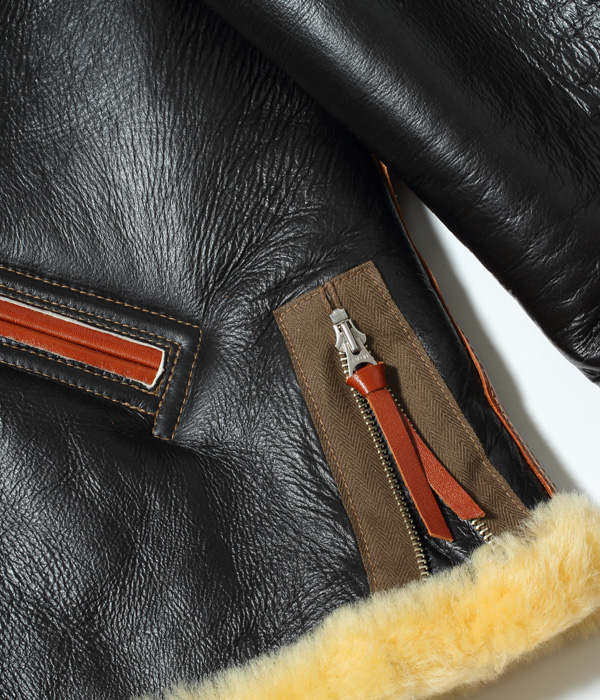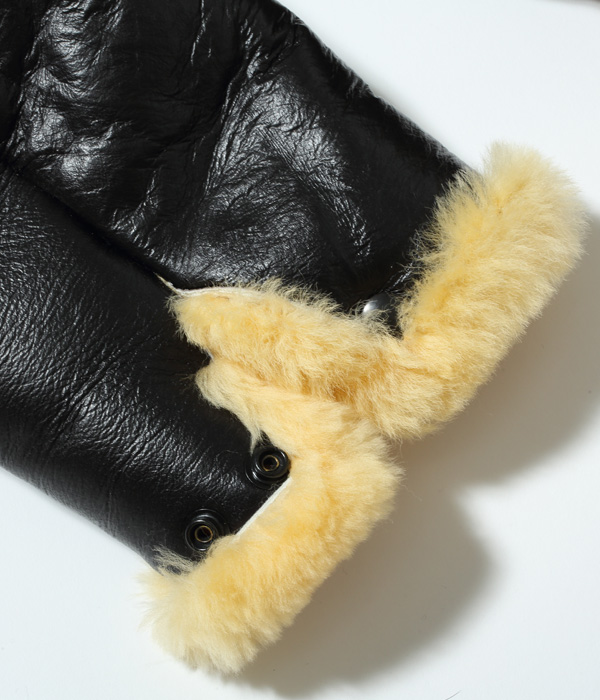 襟のベルトパーツ。フィット感を高めるウエストジッパー。
BUZZ RICKSON'S
No. BR80347 / Type B-6 "BUZZ RICKSON CLO. CO."
PRICE : ¥220,000 (+tax)
SIZE : 34, 36, 38, 40, 42, 44,
COLOR : 01) NO STENCIL , 02) COLOR STENCIL
MATERIAL : Sheepskin
TANNING : Chrome
FINISH : Lacquer
LEATHER PARTS : Vegetable Tanning Horse Hide
FASTENER : Talon Mil Specs Nickel Finished
BELT BUCKLE : Solid Brass Chrome Finished
BELT PARTS : Vegetable Tanning Cowhide Aniline Finished
SNAP BUTTON : U.S. Government Department of Defense Specs.
LABEL : Buzz Rickson Clo. Co.
The Type B-6 jacket was officially adopted in 1939. It did not need to be as cold proof as the Type B-3 but required maneuverability in small planes. Although the form is very similar to the B-3, the details between the B-3 and B-6 are significantly different. It was designed to enhance maneuverability by shearing the sheepskin shorter in the hems compared to the B-3 and giving action pleats to the rear. Both sides of the waist have zippers which can be adjusted for excellent fit.