No. BR11133 / Type B-10 "ROUGH WEAR CLOTHING CO."
B-10は革製フライトジャケットの代替えとして1943年7月22日に米陸軍航空隊が正式採用した布製フライトジャケットである。第二次大戦中、急激な皮革不足に悩まされた米軍は大量生産が可能なコットンツイルを使用したフライトジャケットを開発した。ライニングにはアルパカモヘアウールパイルを使用しておりシープスキンにくらべてかさばらず、計量で保温能力が高いという利点もあった。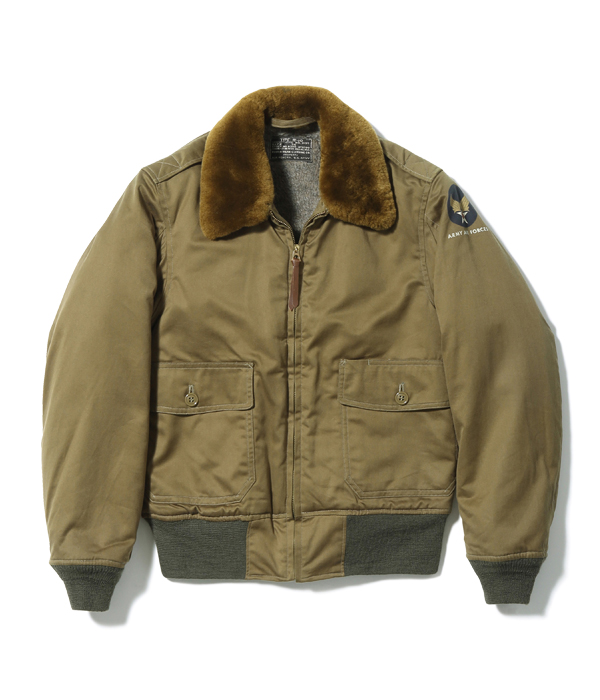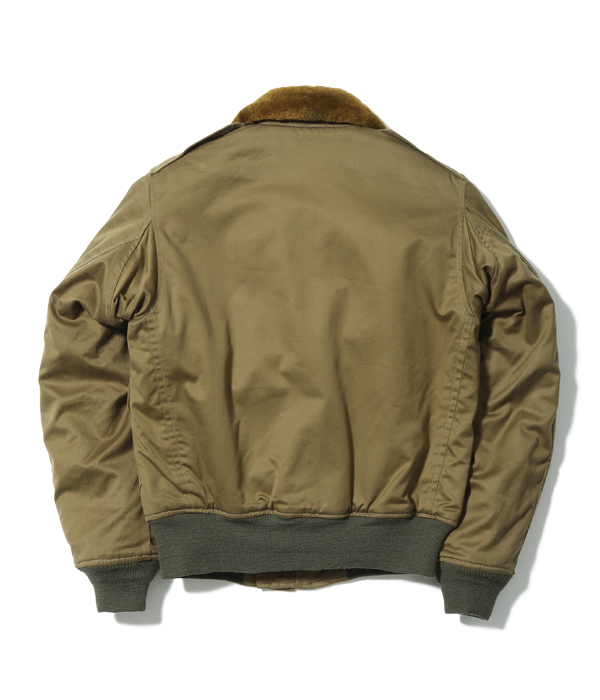 U. S. ARMY AIR FORCES / INTERMEDIATE ZONE
JACKET, FLYING, INTERMEDIATE / Type B-10 "ROUGH WEAR CLOTHING CO."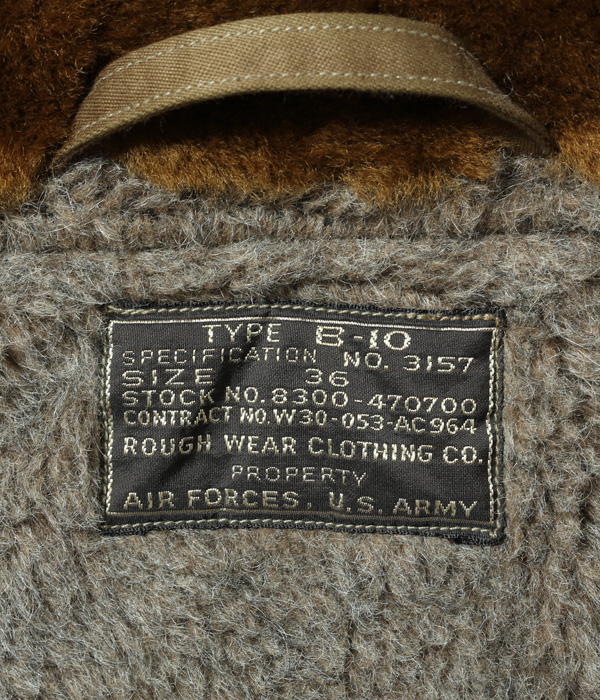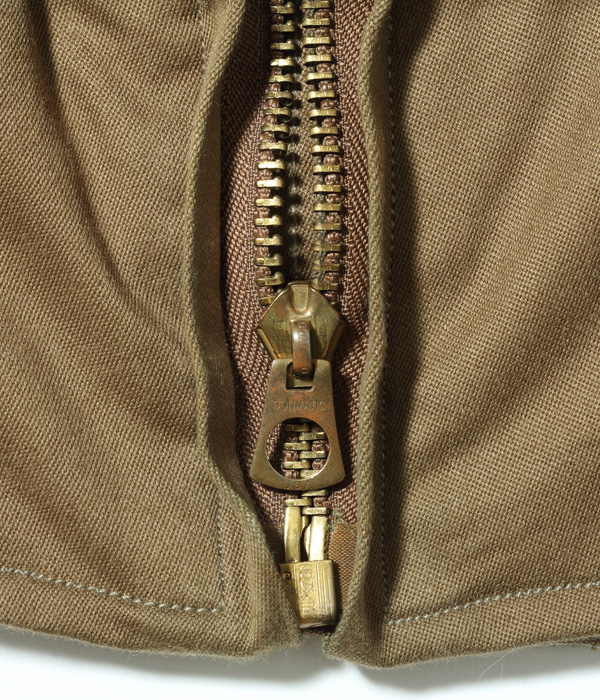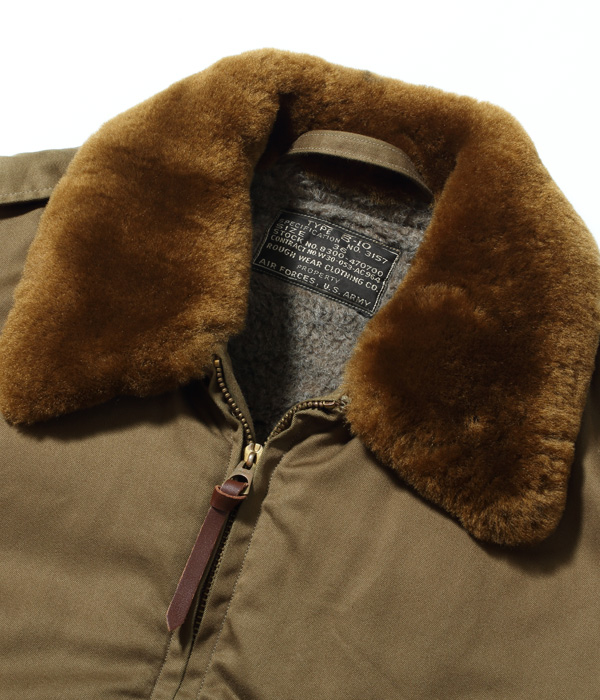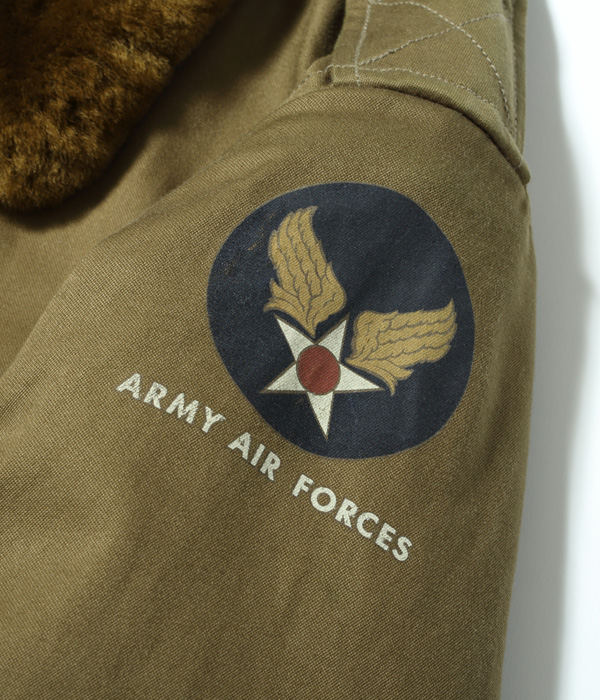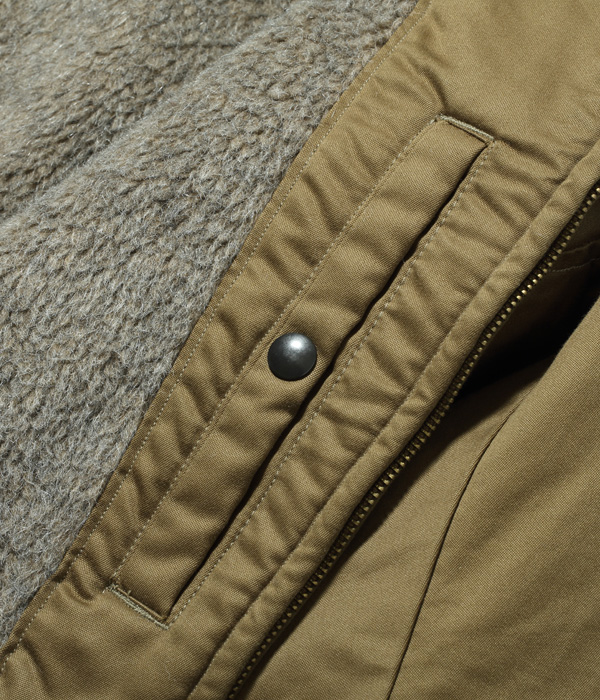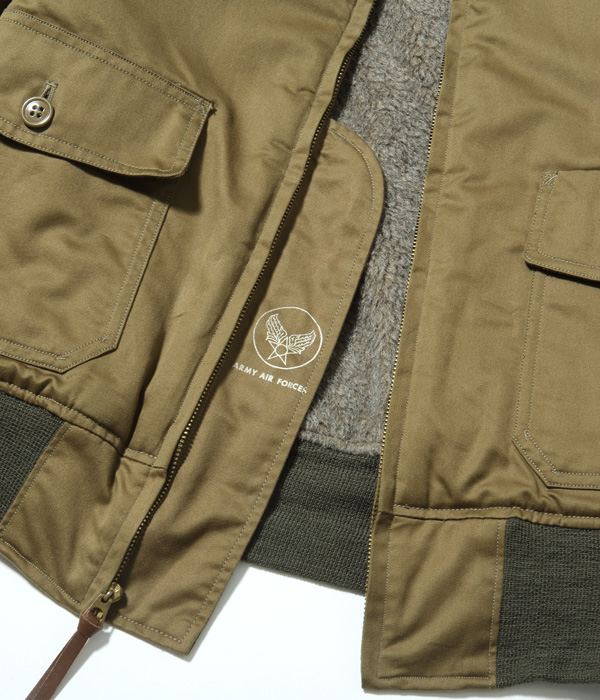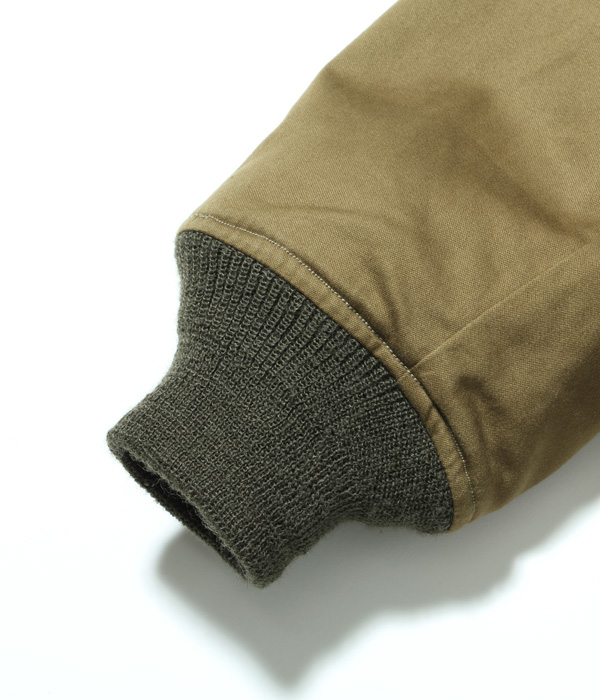 BUZZ RICKSON'S
No. BR11133 / Type B-10 "ROUGH WEAR CLOTHING CO."
PRICE : ¥74,000 (+tax)
SIZE : 34, 36, 38, 40, 42, 44, 46
COLOR : 01) OLIVE DRAB
MATERIAL : Water Resistant Cloth 80/3 Ply Combed Cotton Twill
LINING : Alpaca and Wool Pile
COLLAR : 1/2 Inch Shearling Sheep Mouton
MAIN FRONT FASTENER : Mil Specs Brass
BUTTON : Mil Specs Urea
SNAP BUTTON : U.S. Government Department of Defense Specs.
LABEL : Roughwear Clothing Co.
The Type B-10 was standardized by the USAAF on July22nd 1943, being the first cotton f lying jacket adopted by the them, as a replacement for the leather f lying jackets. The lining material was an alpaca-and-wool blend, which was less bulky, lighter and warmer than sheepskin.