No. BR13573 / Type MA-1 "SLENDER ORIGINAL SPEC. BUZZ RICKSON MFG. CO."
機能性の高さと優れた着心地を誇る究極のフライトジャケットMA-1は、一朝一夕に生まれたものでは無い。その背景にはB-15シリーズの蓄積された経験とノウハウが隠されており、その改良は軍用機の発達と共に進化を遂げて来た。パイロットの快適な任務遂行と命を守る為に着用される鋼の様な強靭さとシルクの様なしなやかさを併せ持つナイロンの鎧は、素材、規格、パターン、縫製に於いて一切の妥協を許されることは無かった。軍に入札を果たした敏腕のコントラクターは、官給品とは別に民間にも流通させていた史実がある。このMA-1はタイトフィットモデルであり、その比類無き着心地とフィット感は、長きに渡ってジャケットを生産し続けてきたバズリクソンズの経験値が凝縮されている。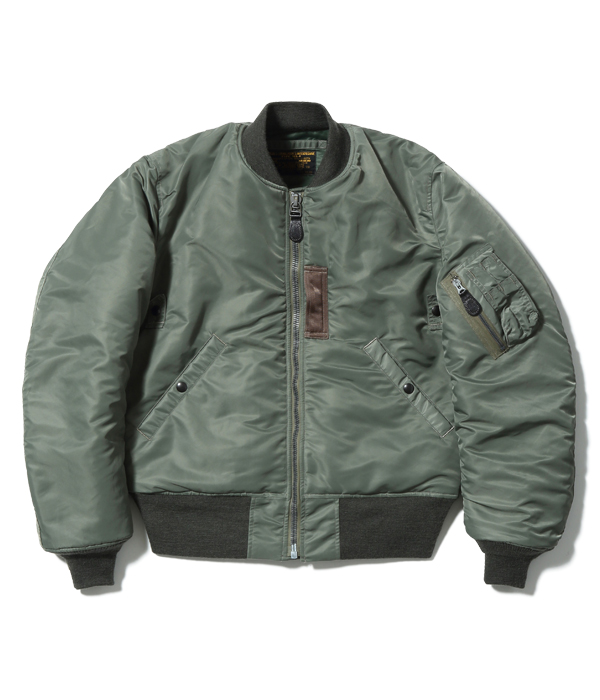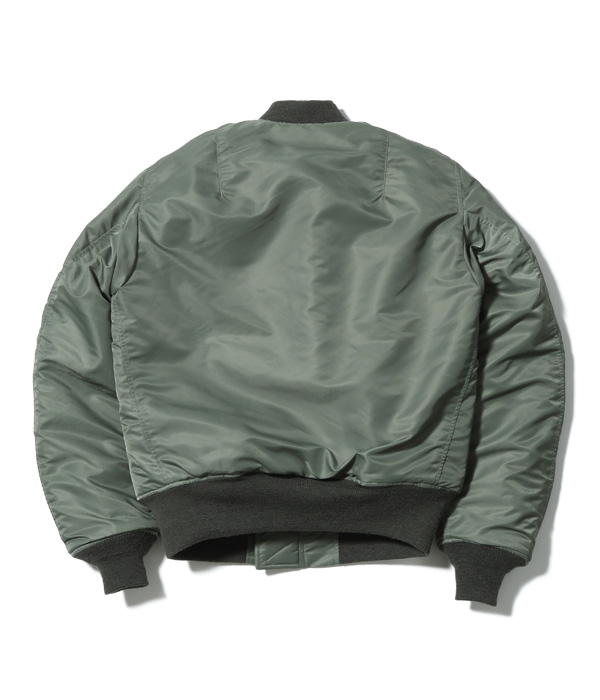 U. S. AIR FORCE / INTERMEDIATE ZONE
JACKET, FLYING, INTERMEDIATE / Type MA-1 "SLENDER ORIGINAL SPEC. BUZZ RICKSON MFG. CO."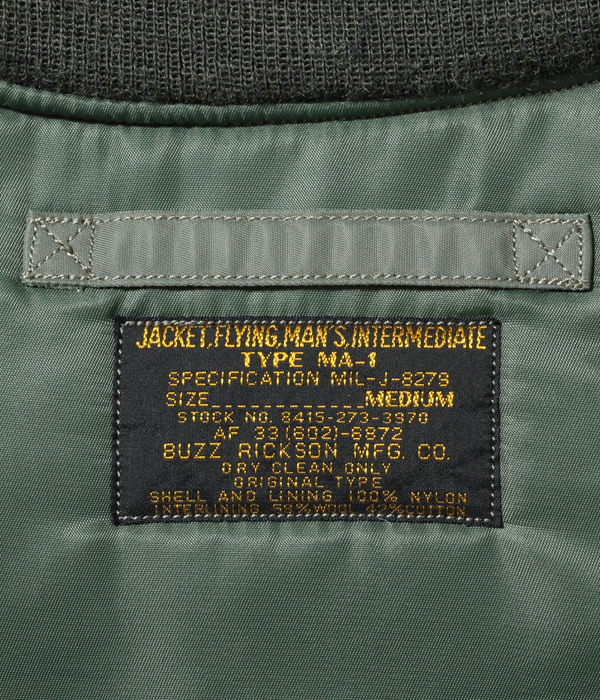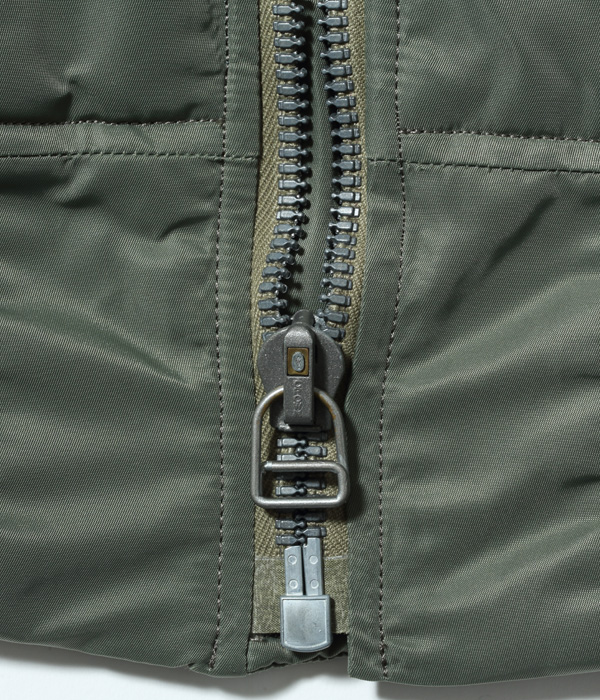 BUZZ RICKSON'S
No. BR13573 / Type MA-1 "SLENDER ORIGINAL SPEC. BUZZ RICKSON MFG. CO."
PRICE : ¥48,000 (+tax)
SIZE : XS, S, M, L, XL, XXL
COLOR : 01) SAGE GREEN
MATERIAL : 2/2 Heavy Nylon Twill Government Use
INTER LINING : 58% Wool 42% Cotton Pile Undyed Natural Color
OUT SLASH POCKET : 35% Wool 65% Rayon Double Face Brushed
MAIN FRONT FASTENER : Crown Aluminum Spring Automatic Lock
SNAP BUTTON : U. S. Government Department of Defense Specs.
LABEL : Buzz Rickson Mfg. Co.
The ultimate MA-1 flight jacket boasting high functionality and supreme comfort was not created overnight. It drew on the experience and knowhow gained from the B-15 series. The MA-1 also further evolved with the advances in military aircraft. The armor made of nylon, which combines steel-like strength and the smoothness of silk, was worn by the pilot to execute his duties comfortably and to protect his life. No compromises were ever made to the materials, standards, patterns, and sewing of such armor. Skilled contractors that were awarded contracts in military tenders distributed the MA-1 also to the private sector, separately from the government supply. This MA-1 model had a tight fit. Its unparalleled comfort and fit encapsulate the experience of Buzz Rickson' s, which has continued to produce jackets for many years.