No. BR80556 / Type M-422A "H. & L. BLOCK"
M-422Aは米海軍初のインターメディエイト用フライトジャケット、M-422の後継モデルである。1940年代前半に開発され、第2次大戦の初頭から終戦まで使用された。基本デザインはM-422のスタイルを継承しており、後のスペックAN6552、ANJ-3A、G-1へと続く米海軍航空隊レザージャケットの基本形となった。メインマテリアルはゴートスキン(山羊革)を使用しており、山羊は馬や牛と比較すると小動物であることから革を細かく裁断することで、無駄なく効率よくジャケットにすることができた。細かい裁断の革パーツは脇の下やアクションプリーツなどに使用され、同時に優れた運動性にも連結している。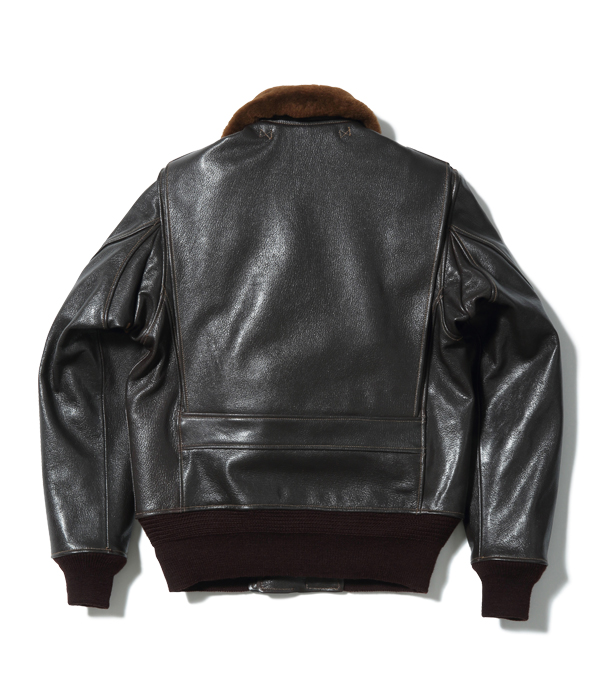 U. S. NAVY / INTERMEDIATE ZONE
JACKETS, INTERMEDIATE BU AERO-U.S. NAVY / Type M-422A "H. & L. BLOCK"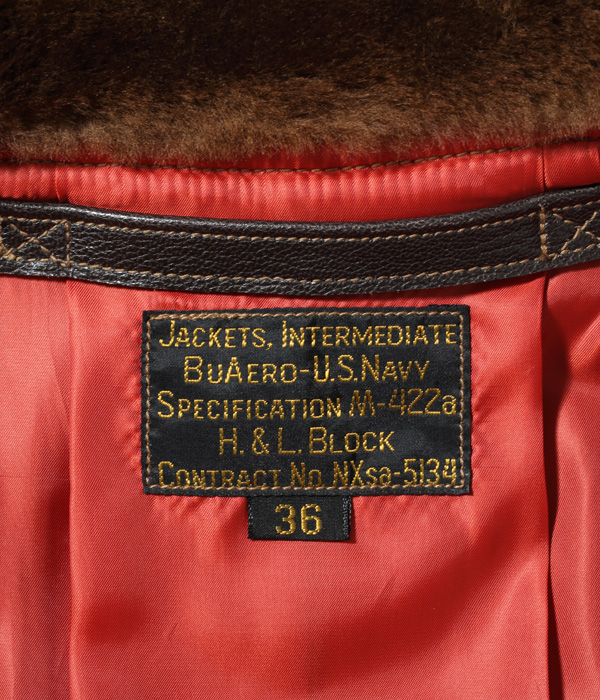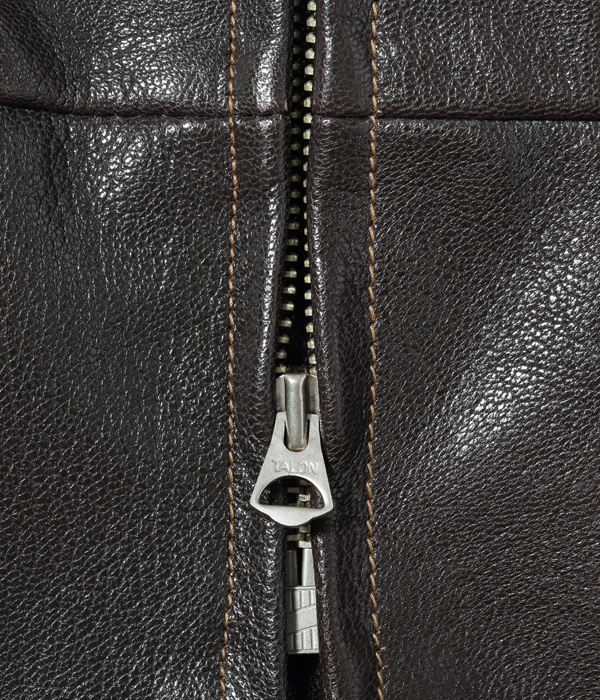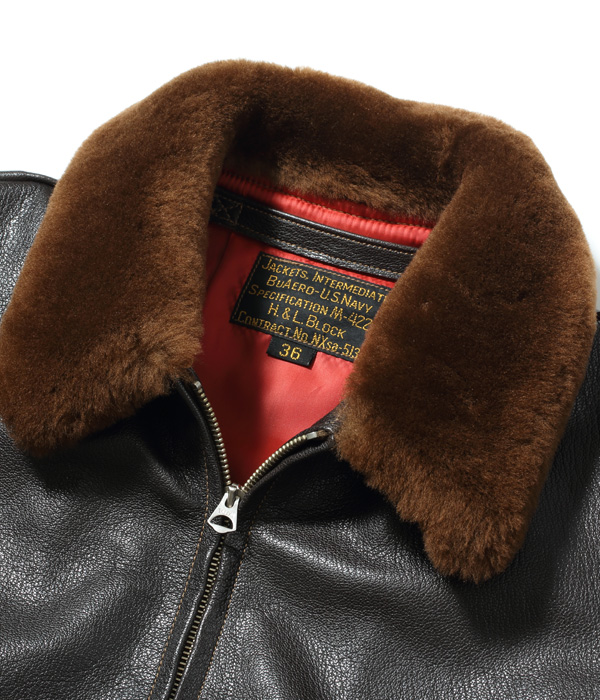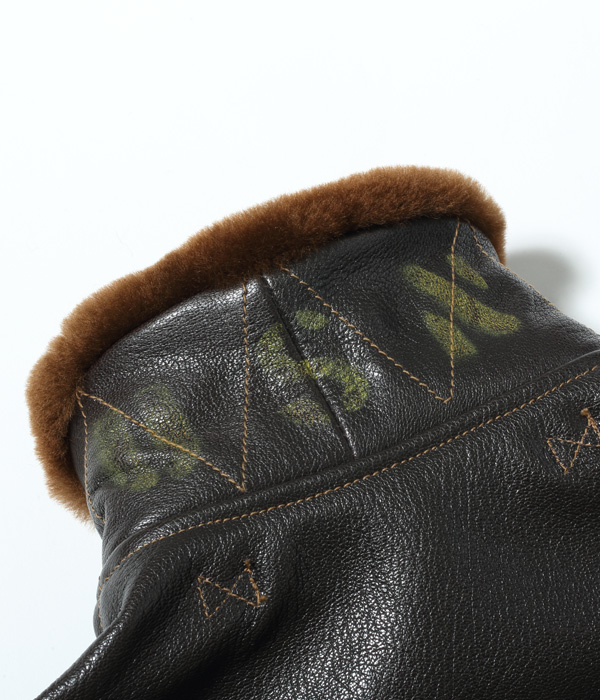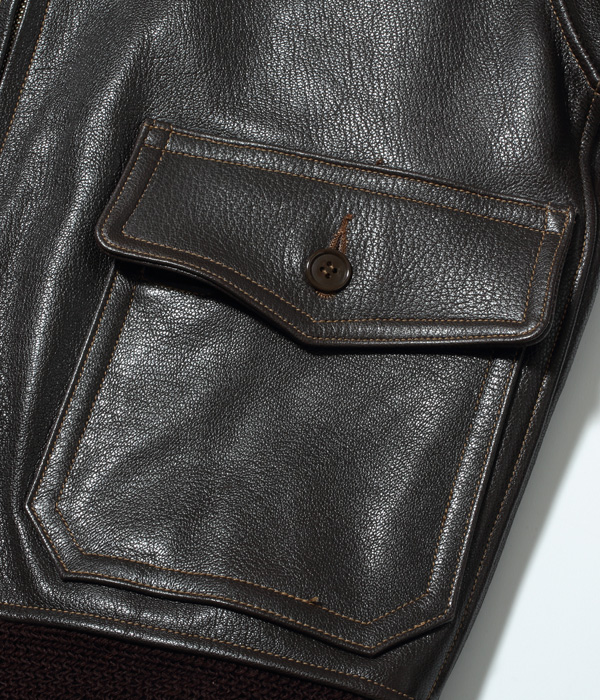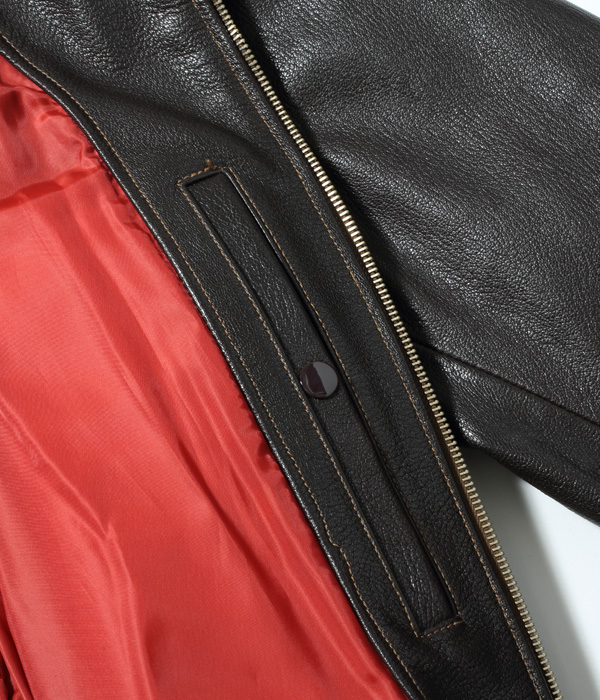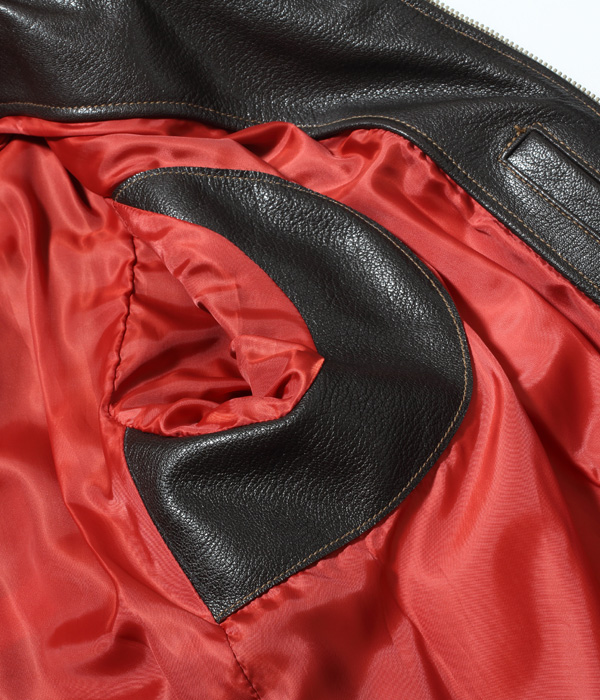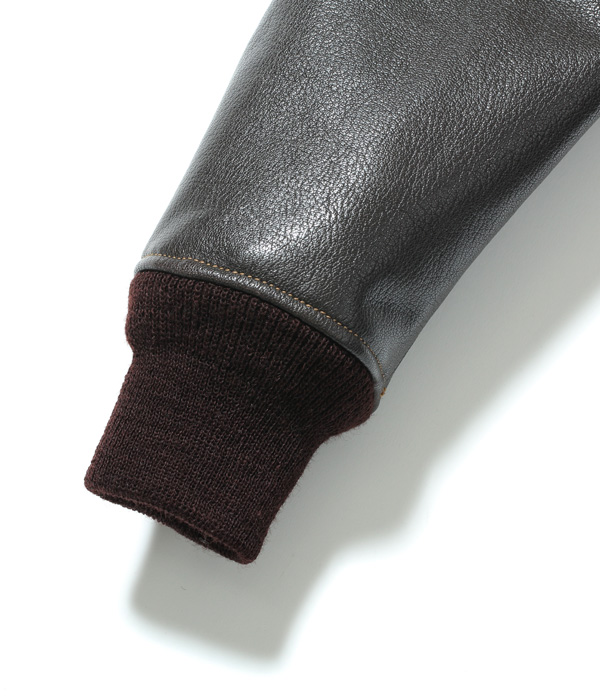 BUZZ RICKSON'S
No. BR80556 / Type M-422A "H. & L. BLOCK"
PRICE : ¥138,000 (+tax)
SIZE : 36, 38, 40, 42, 44
COLOR : 01)D/BROWN
MATERIAL : Goat Skin
TANNING : Vegetable
FINISH : Aniline Hand
COLLAR : 1/2 Inch Shearling Sheep Mouton
FASTENER : Talon Mil Specs Nickel Finished
SNAP BUTTON : U.S. Government Department of Defense Specs.
BUTTON : Mil Specs Urea
LABEL : H. & L. Block
The M-422A was developed as the successor model of the M-422, the first intermediate f light jacket adopted by the U.S. Navy. It was first developed in the early 1940s, and had been used throughout World War II. The basic design was inherited from the style of the M-422, and became the basic form of US Navy Air Corps leather jackets leading up to the subsequent specifications, AN6552, AN-J-3A and then G-1. It is primarily made from goatskin, and because goats are smaller compared to horses and cows, it was used to efficiently create a jacket while eliminating all unnecessary parts by cutting the leather into small pieces. The finely cut leather parts are used for the underarms and action pleats to provide excellent mobility at the same time.