No. BR80529 / Type G-1 "MIL-J-7823 SUNBURNED COLLAR BUZZ RICKSON SPORTSWEAR"
タイプG-1は米海軍に於いて1951年から半世紀を越えた現在でも支給されており、フライトジャケット史上最も息の長いジャケットである。第二次大戦時のM-422から基本原型は変わっておらず、言い換えるとこれは完成度の高さを物語っている。G-1は長い年月に渡る使用の痕跡が顕著に表れるジャケットで、襟のムートンは日焼けによる色褪せが生じ、金茶色に変色したものが多く見受けられる。金茶色の襟とシェルに使用しているゴートスキンの表情に磨きが掛かって輝きを増した頃、G-1は遂にクライマックスを迎える。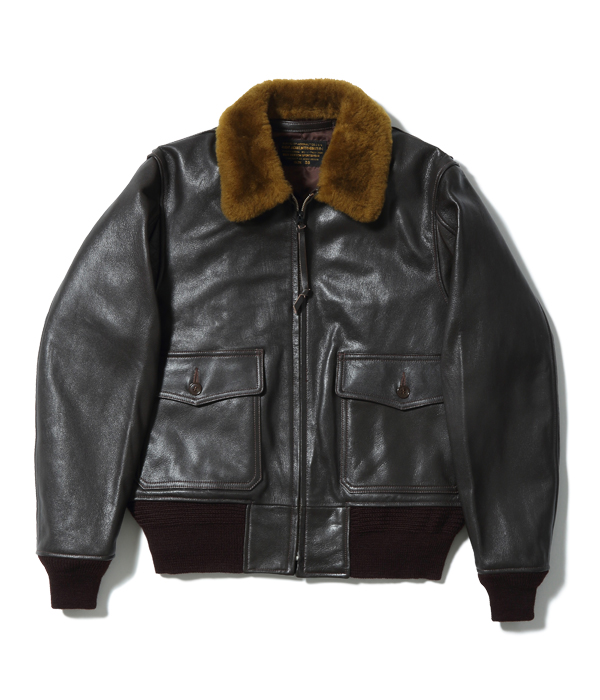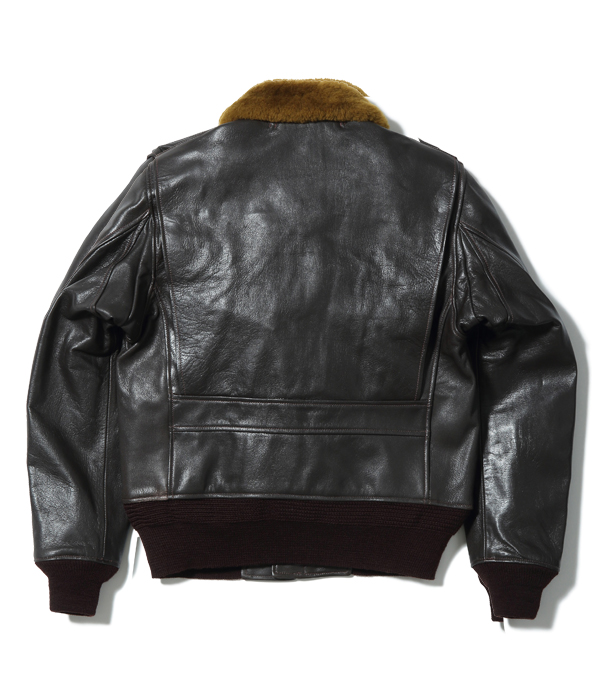 U. S. NAVY / INTERMEDIATE ZONE
JACKET, FLYING, INTERMEDIATE / Type G-1 "MIL-J-7823 SUNBURNED COLLAR BUZZ RICKSON SPORTSWEAR"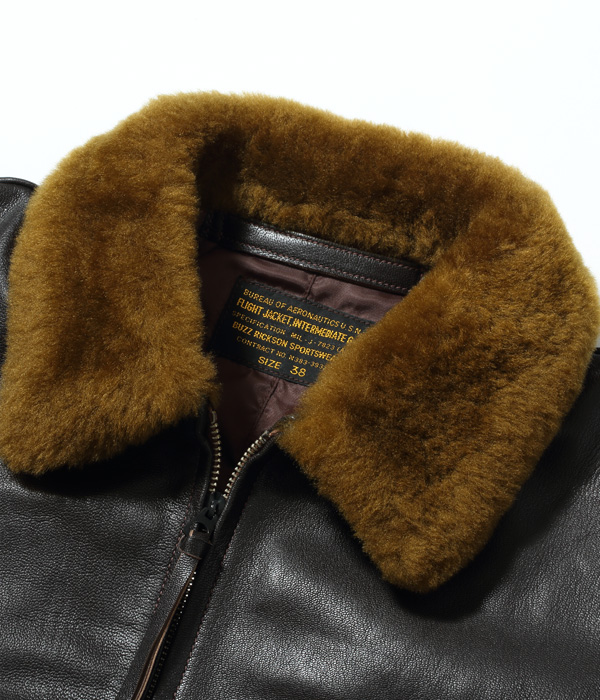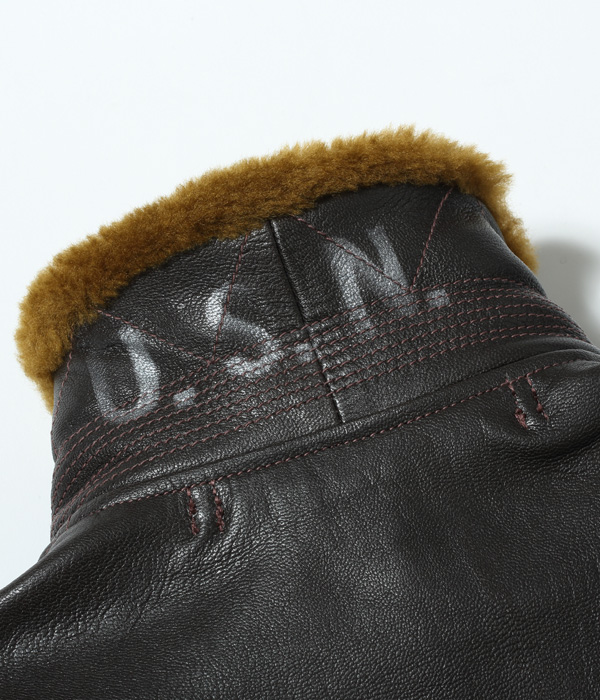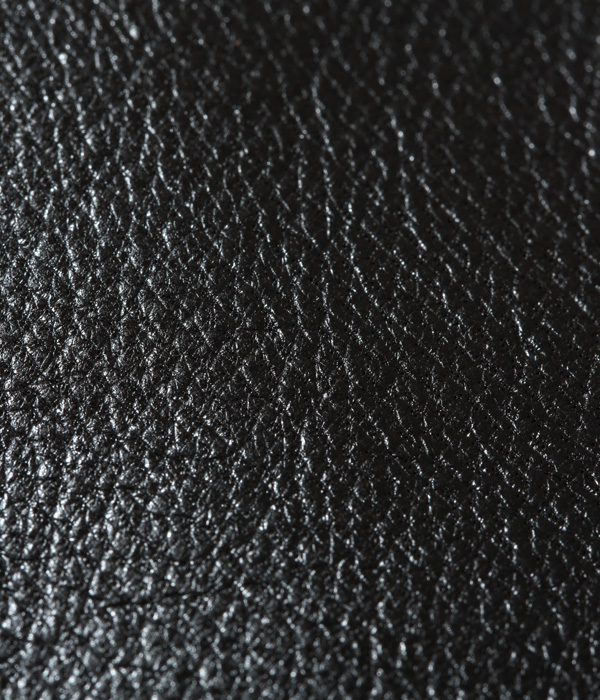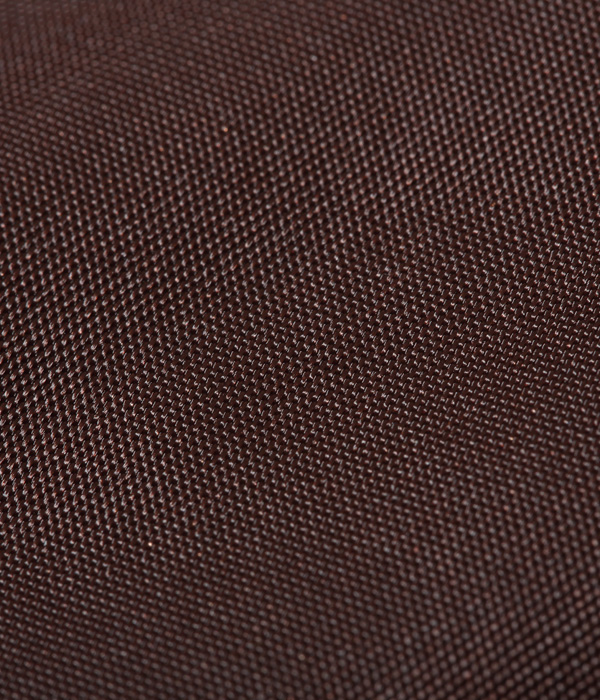 BUZZ RICKSON'S
No. BR80529 / Type G-1 "MIL-J-7823 SUNBURNED COLLAR BUZZ RICKSON SPORTSWEAR"
PRICE : ¥118,000 (+tax)
SIZE : 34, 36, 38, 40, 42, 44
COLOR : 01) S/BROWN
MATERIAL : Goat Skin
TANNING : Vegetable and Chrome
FINISH : Lacquer
COLLAR : 1/2 Inch Shearling Sheep Mouton
FASTENER : Mil Specs Brass Black Oxidized
SNAP BUTTON : U.S. Government Department of Defense Specs.
BUTTON : Mil Specs Urea
LABEL : Buzz Rickson Sportswear
The U.S. Navy supplies the Type G-1 even now, more than half a century since 1951, making it the longest used jacket in the history of flight jackets. The basic prototype has not changed since the M-422 from World War II. In other words, it is a highly perfected jacket. The G-1 shows traces of long wear. Many jackets have mouton collars that have faded in color due to sun exposure and changed color to golden-brown. When the gold-brown collar and goatskin used for the shell take on a vintage polished look, the G-1 has reached its climax at last.