No. BR14788 / Type M-1943 CIVILIAN MODEL "BUZZ RICKSON MFG. CO."
米陸軍がM-41フィールドジャケットの後継モデルとして採用したM-43フィールドジャケットをカモフラージュ柄で仕立てた民間モデル。M-43は、それまでに陸軍が開発採用した各種野戦服を統合する目的で開発されたもので、全ての環境に対応すべく重ね着を前提としており、大きなカーゴポケットと前立てが特徴で防寒性、防風性に優れている。シルエットは重ね着を前提としているため、ゆったりとした着心地である。フロントに設置された4つのポケットは十分な容量を誇り、日用品を収納すればサックの必要は無かった。基本的なデザインは完成度が高く、後のM-51、M-65に受け継がれた。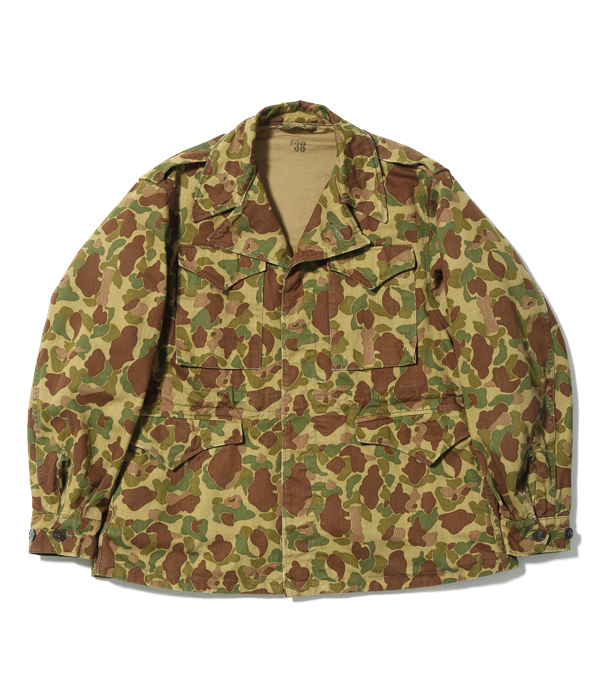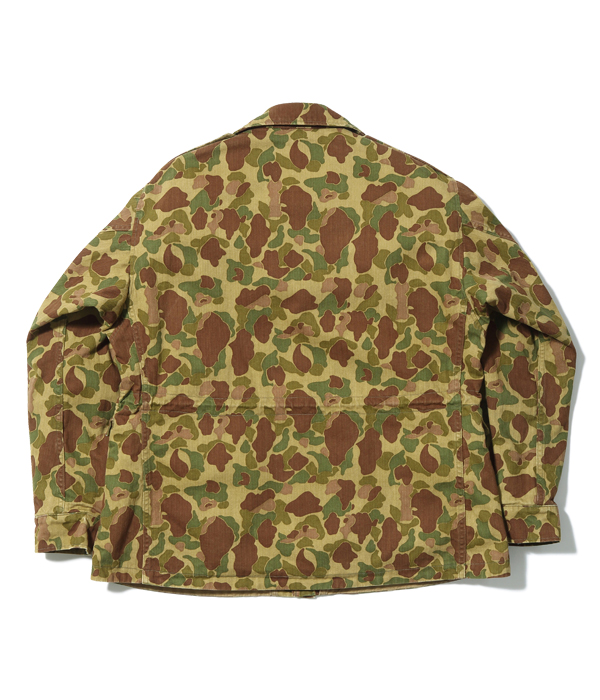 U.S. ARMY
JACKETS, FIELD, / Type M-1943 CIVILIAN MODEL "BUZZ RICKSON MFG. CO."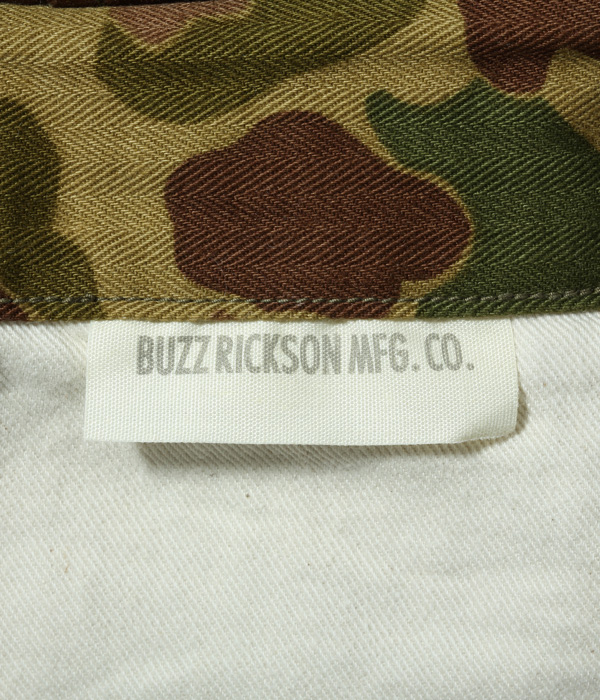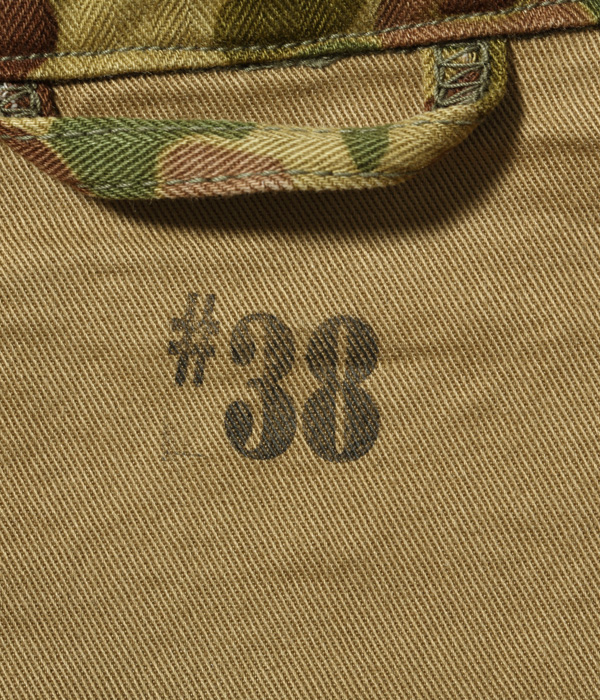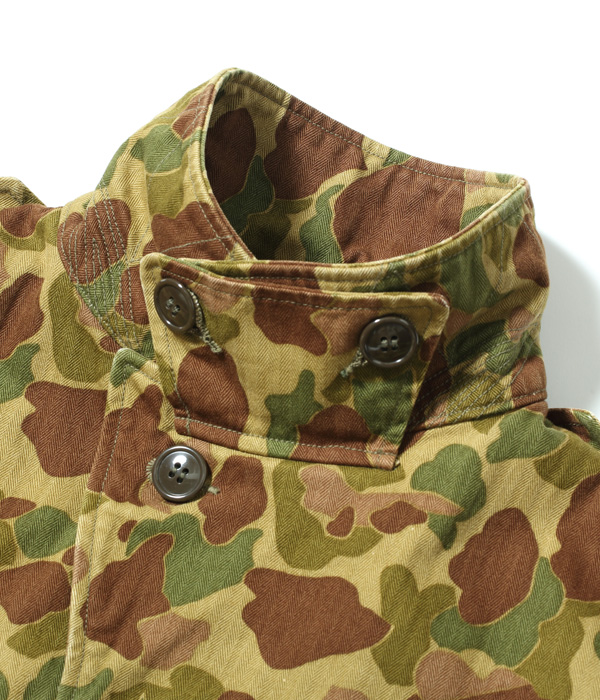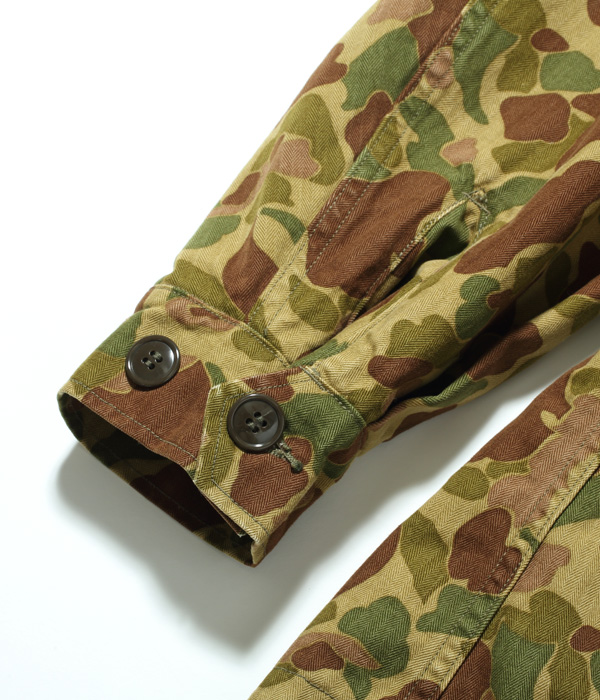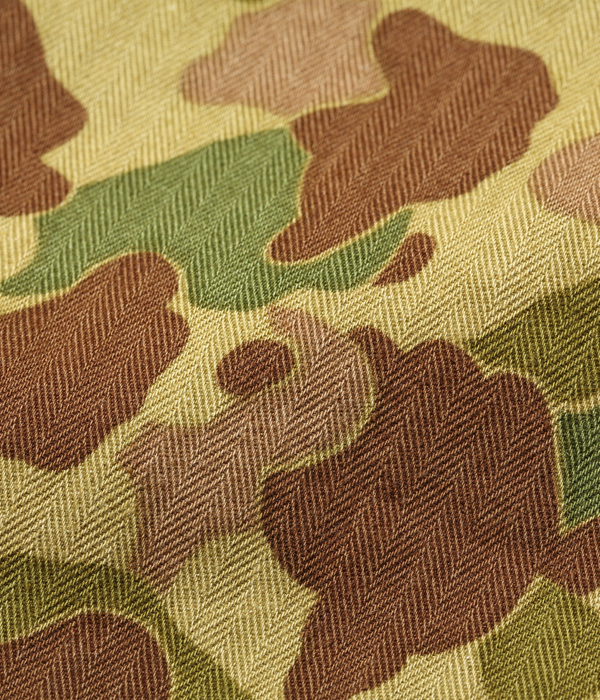 BUZZ RICKSON'S
No. BR14788 / Type M-1943 CIVILIAN MODEL "BUZZ RICKSON MFG. CO."
PRICE : ¥36,000 (+tax)
SIZE : 34, 36, 38, 40, 42, 44,
COLOR : 198) CAMOUFLAGE
MATERIAL : Frog Skin Pattern Herringbone Twill
Lining : Cotton Poplin
BUTTON : Mil Specs Urea
LABEL : Buzz Rickson & Co., Inc.
This civilian model, which features a camouflage pattern, was based on the M-43 field jacket that was adopted by the U.S. Army as the successor model of the M-41 field jacket. The M-43 was developed aimed to integrate various combat uniforms that have been adopted by the army until then, and was designed for layering to support all environments. The jacket features distinct large cargo pockets and placket, and offers excellent protection against the cold and wind. The jacket was designed for layering, so the silhouette is relaxed and comfortable. The four pockets on the front had enough storage capacity to store daily necessities, so there was no need to carry rucksacks. The basic design had a high degree of perfection and was followed by the later M-51 and M-65 models.