Lot No. BR80585 / Type AN6552 "AMERICAN SPORTSWEAR CO."
米海軍と米海兵隊が使用したM-422Aの後継モデルとして登場したのがAN6552である。M-422A同様にしなやかなゴートスキンを用いており、外観はM-422Aとほぼ同一だが米陸軍航空隊との共通使用目的からモデル名が変更された。そのモデル名はARMYとNAVY両軍の頭文字を採用しており、そのことから通常G-1系統のジャケットの襟裏には『USN』とマーキングされているが、このジャケットは両軍共通使用目的として『US』と記されている。主な変更点はM-422Aではニッケル仕上げのジッパーを使用していたが、真鍮製に黒い酸化処理を施したジッパーに変更している。両軍共通使用で登場したAN6552であったが陸軍航空隊の全体には行き渡らず、後に陸軍航空隊はその型に多少の見直しを図りインターメディエイトゾーンのB-10に採用した。AN6552(AN-J-3A)は1944年から1947年まで採用され、朱色の美しいライニングを持つAMERICAN SPORTWEAR社のAN6552は1944年に納入された。フルベジタブルタンニングの革をアニリン染料で仕上げたゴートスキンには特有の艶があり、着用毎に変化する表情を予感させる。ラベルに刻まれた"米国政府の資産"を見れば、フライトジャケットが如何に偉大な存在であるかは一目瞭然である。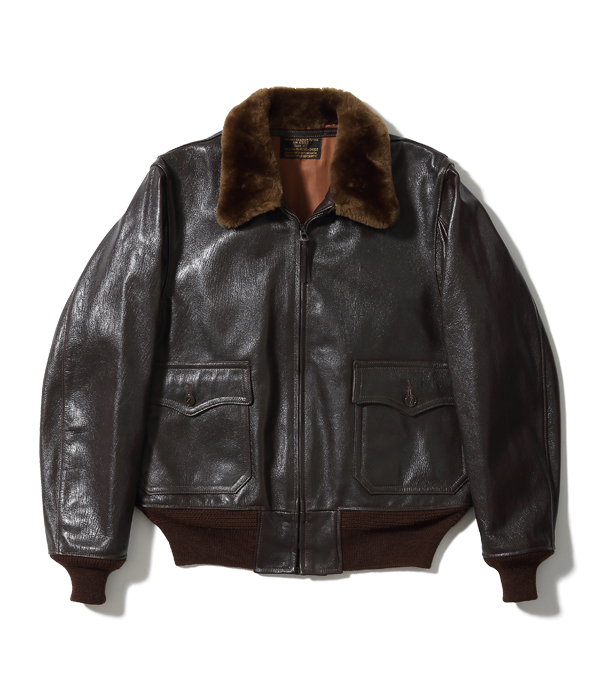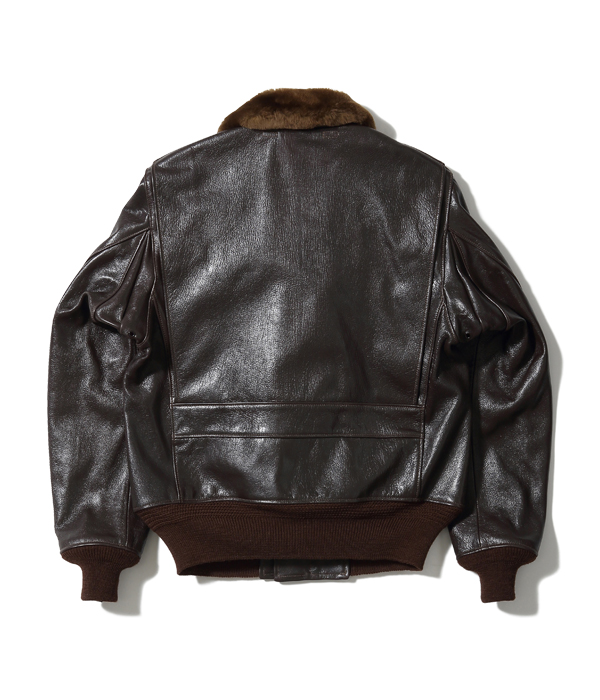 U.S. NAVY
JACKET-LEATHER FLYING / Type AN6552 "AMERICAN SPORTSWEAR CO."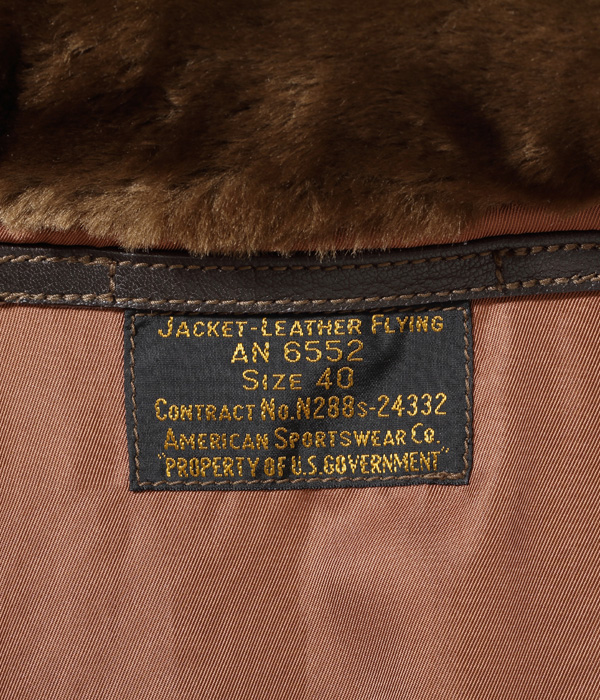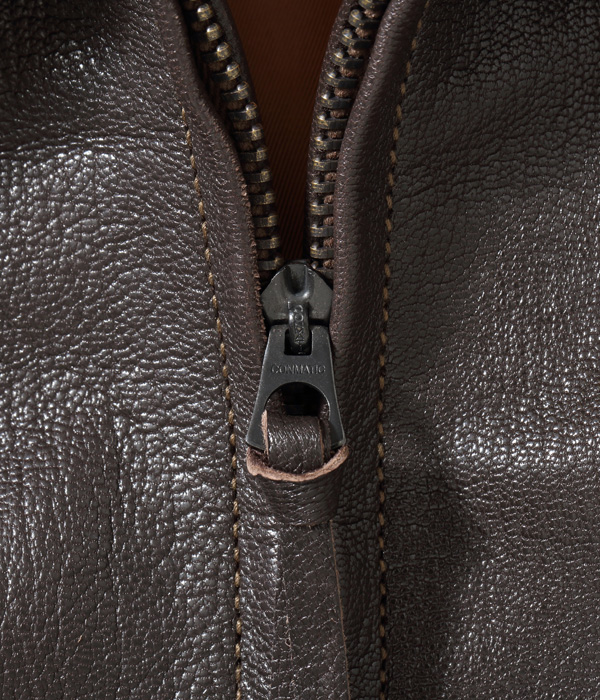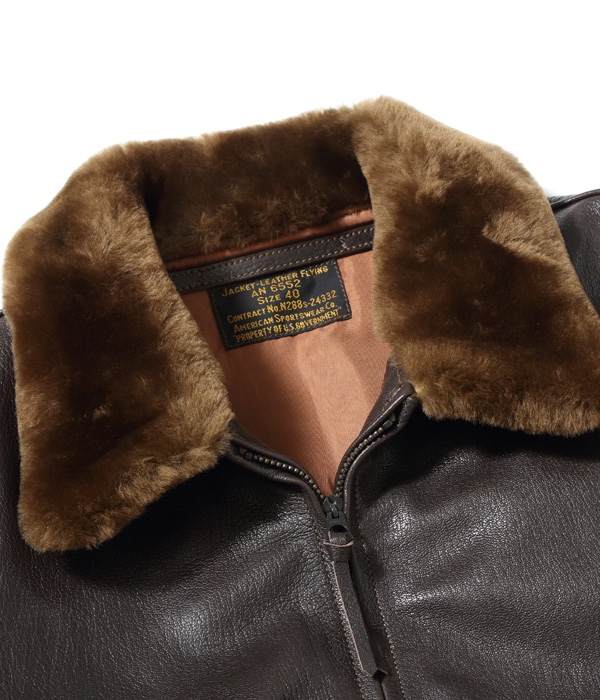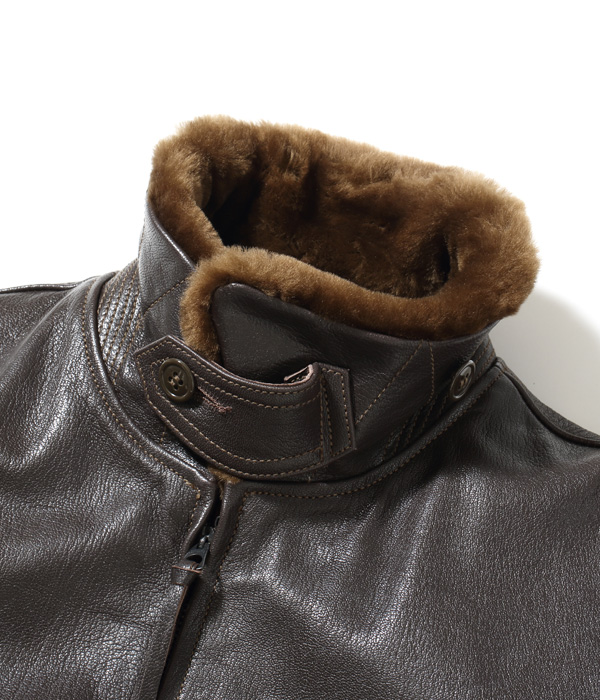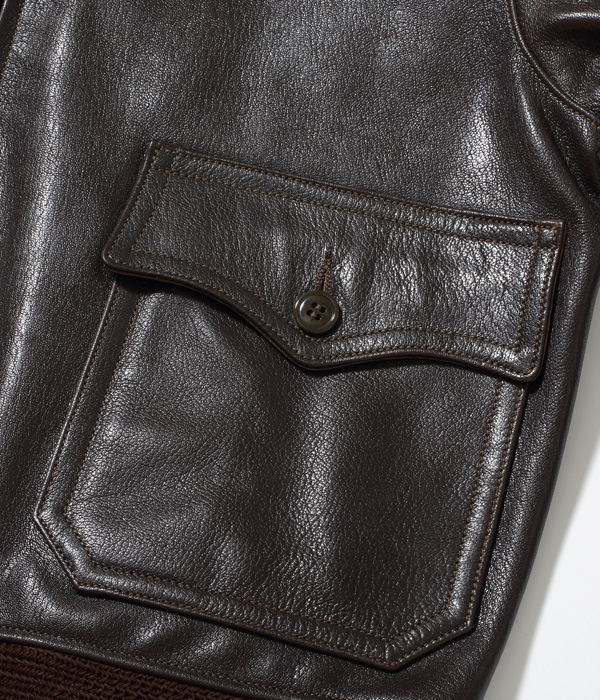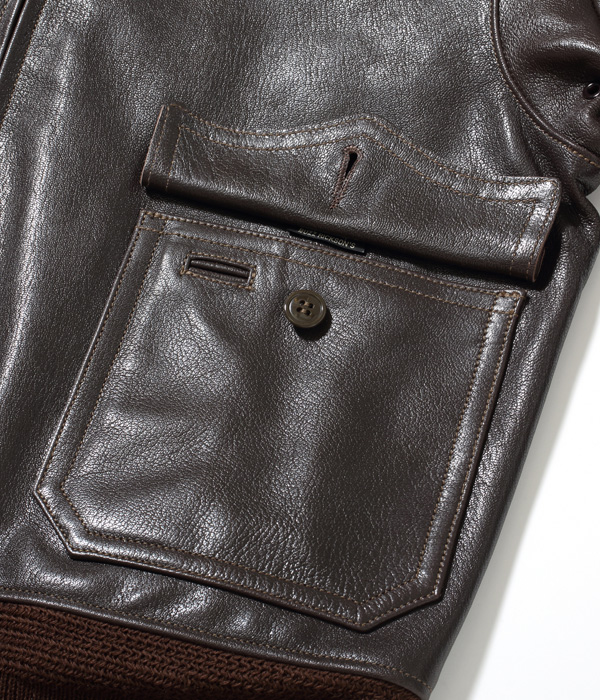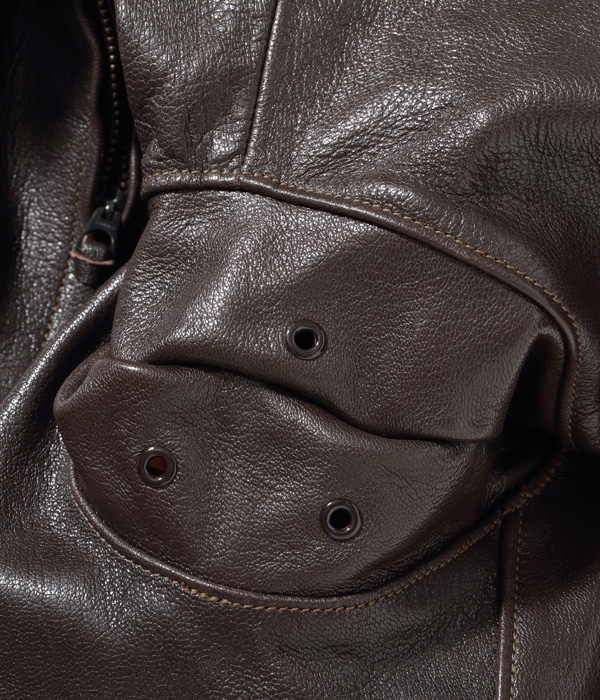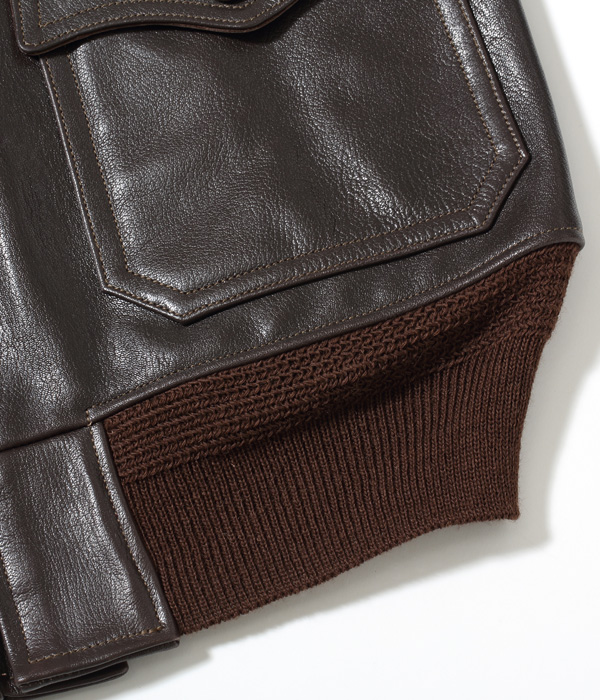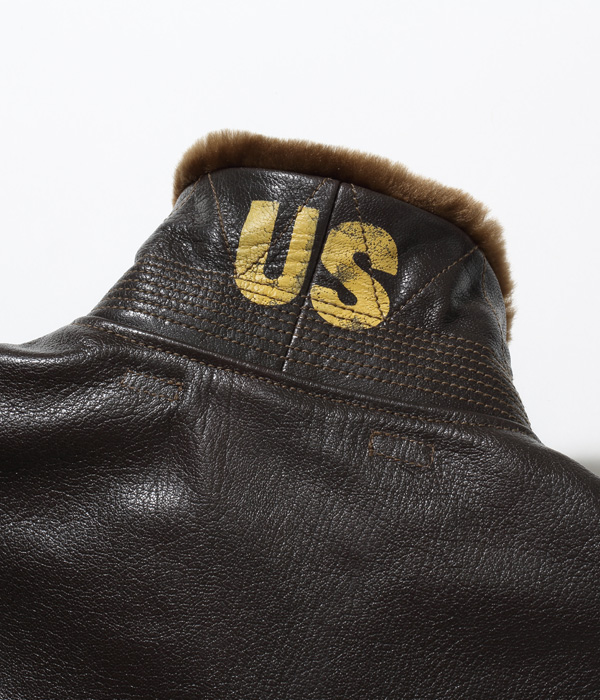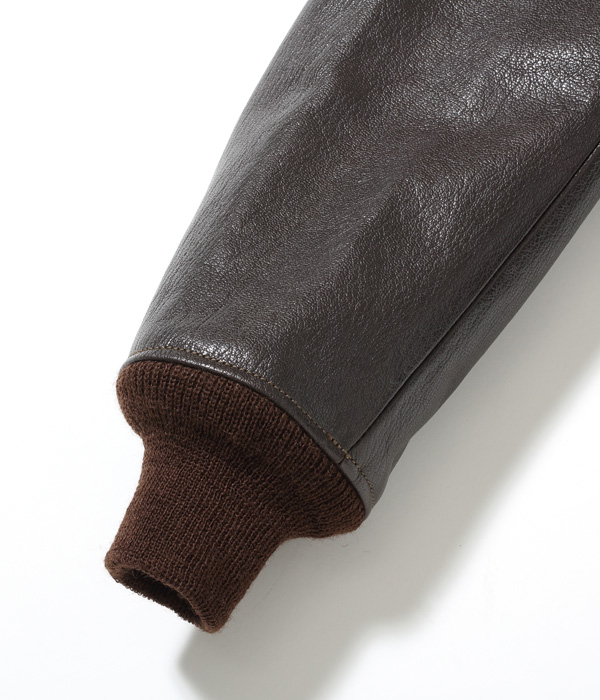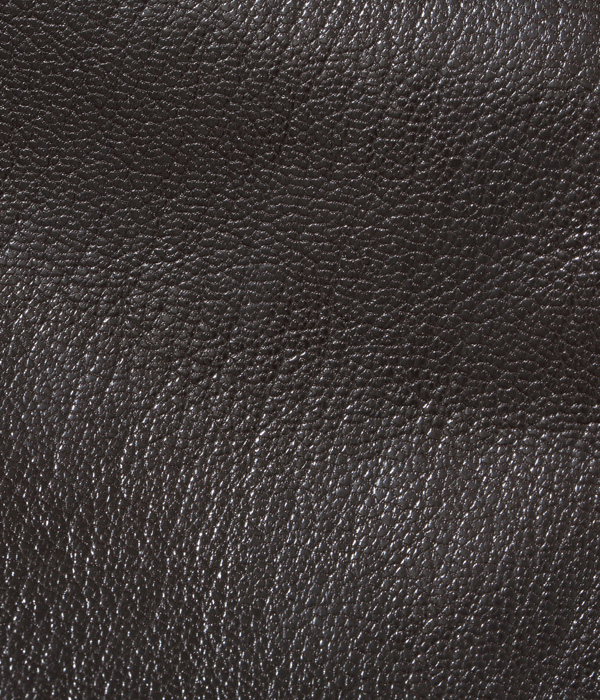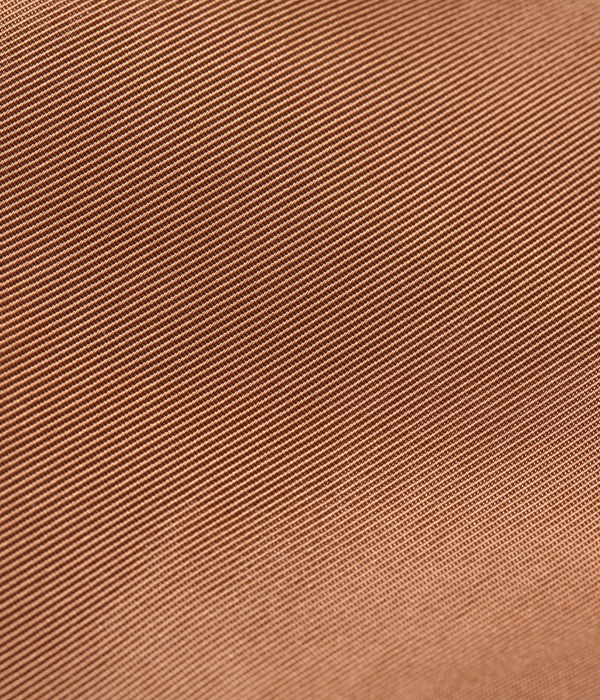 BUZZ RICKSON'S
Lot No. BR80585 / Type AN6552 "AMERICAN SPORTSWEAR CO."
PRICE : ¥184,800(税込)
SIZE : 36,38,40,42,44
COLOR : 01) D.BROWN
MATERIAL : Goat Skin
TANNING : Vegetable
FINISH : Aniline
COLLAR : 1/2 Inch Shearling Sheep Mouton
FASTENER : Mil Specs Brass Black Oxidized
SNAP BUTTON : U.S. Government Department of Defense Specs.
BUTTON : Mil Specs Urea
LABEL : American Sportswear Co.
The AN6552 is the successor to the M-422A worn by the US Navy and US Marine Corps. Like the M-422A, it is made of supple goatskin and is almost identical in appearance to the M-422A, but the model's name was changed for common use with the US Army Air Corps. The model's name is based on the initials of both the ARMY and NAVY forces, which is why the back of the collar of G-1 type jackets is usually marked with "USN," but this jacket is marked with "US" for the common use of both forces. The main change is that the M-422A used nickel-finished zippers, but the zippers are now made of brass with black oxidation. Although the AN6552 was introduced for common use by both forces, it was not distributed throughout the entire Army Air Corps, which later made some changes to the model and adopted the B-10 in the intermediate zone. AN6552 (AN-J-3A) was adopted from 1944 to 1947. The American Sportswear's AN6552, with its beautiful vermer with aniline dyes, has a unique sheen that foreshadows its changing appearance with each wear. One look at the "Property of US Government" inscribed on the label shows the jacket's tremendous presence.