Lot No. BR80584 / Type A-1 "DRAWING No. AN-6501 A.C. ORDER No. 31-800P"
1927年に制定されたA-1は、A-2が採用される1931年まで生産された夏季用のフライトジャケットである。ジッパーが実用化される前のデザインのためフロントはボタン式となっている。また、A-1にはシープスキンが用いられており、柔軟で動きやすい反面、ホースハイドやステアハイドと比較すると強度面でやや劣るため、現存しているのは極僅かである。このA-1にはシープスキンに比べ強度を備えたホースハイドを採用している。当時のパイロットが着倒したレザージャケットを見ると、無数に走った傷や皺、擦れによる色むらが確認できる。こうした色むらや一着毎に異なる革の表情には趣があり、風合いが非常に魅力的である。このジャケットに使用している革は、顔料を用いて職人の手によって着色され、敢えて色むらが来たすよう特殊な工程を経ている。この色むらと着用毎に刻まれる皺と擦れで革の表情は完成形へと近づいて行く。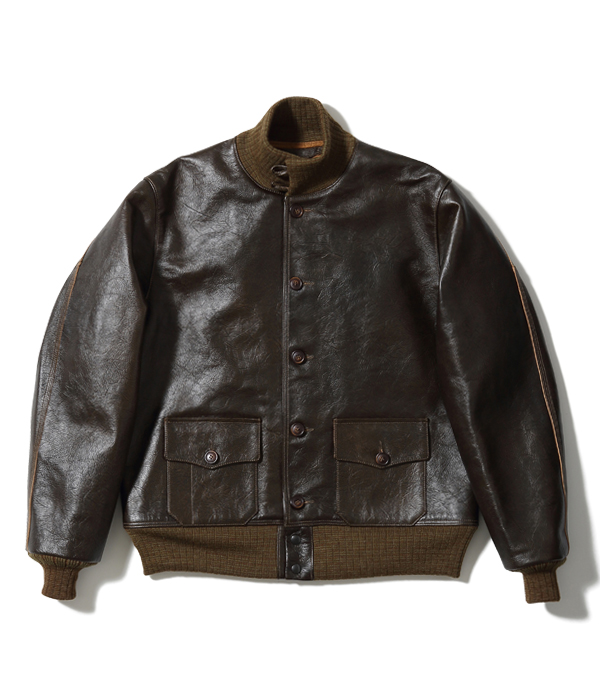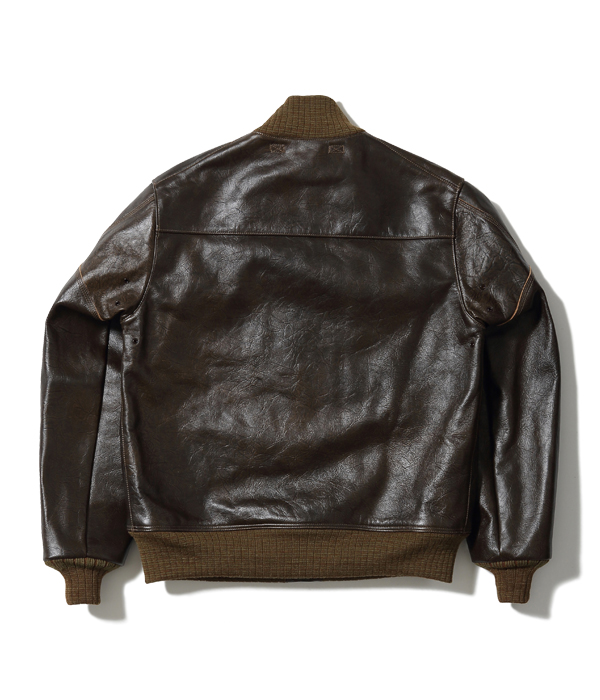 U. S. ARMY AIR FORCES
Type A-1 "DRAWING No. AN-6501 A.C. ORDER No. 31-800P"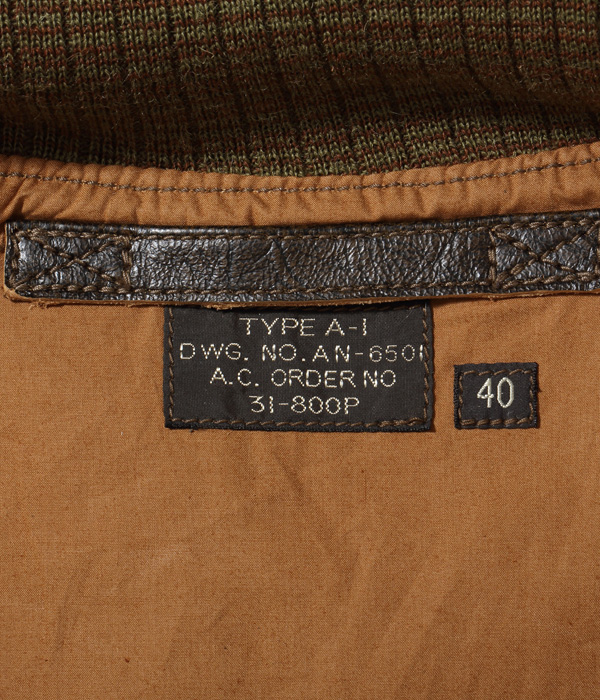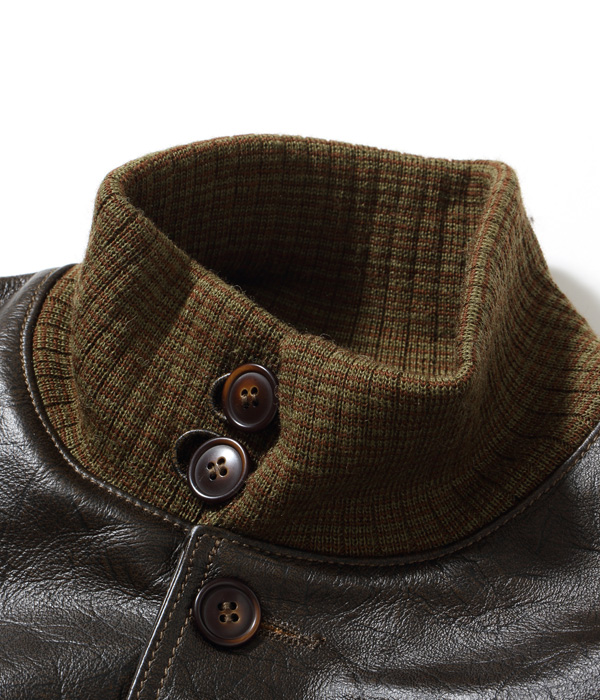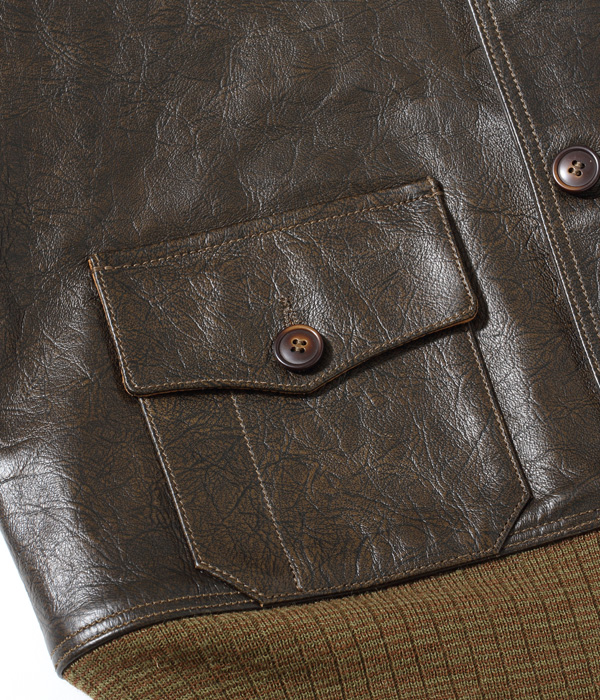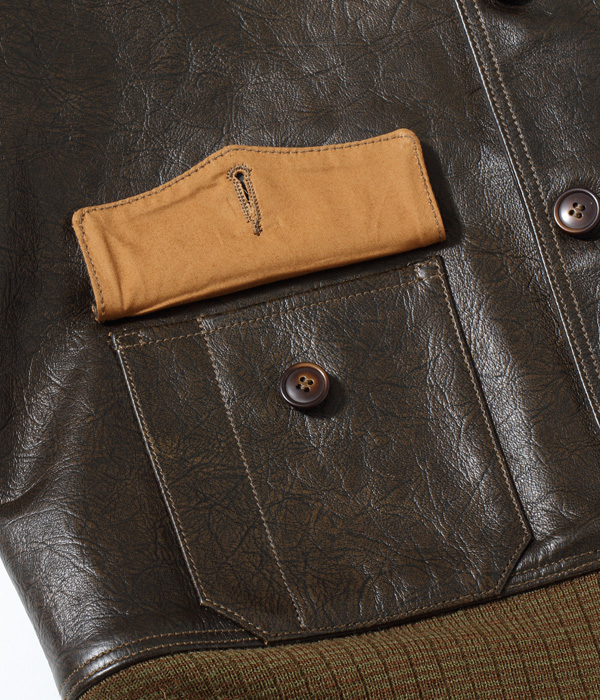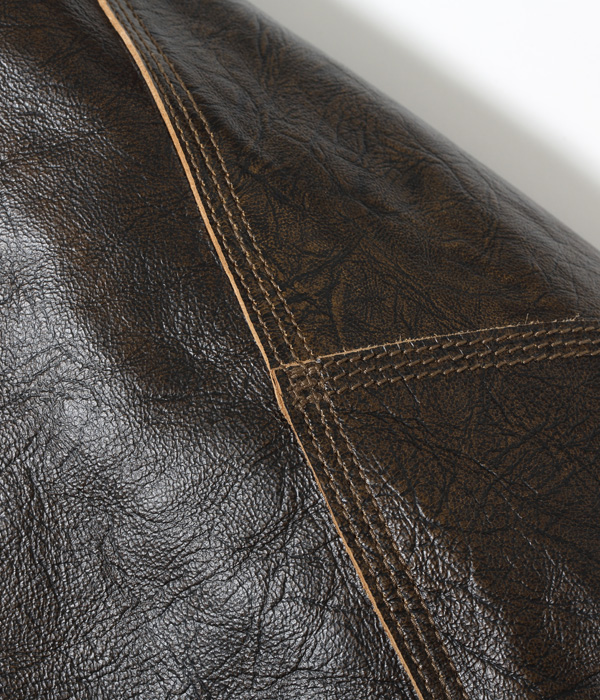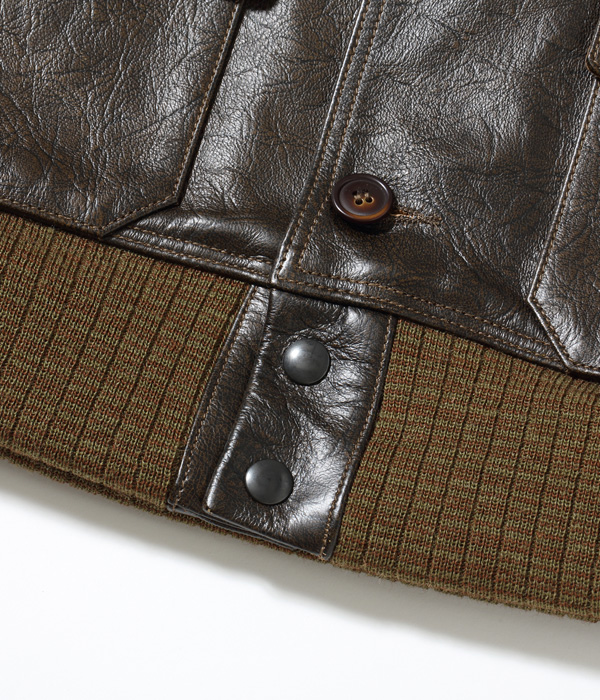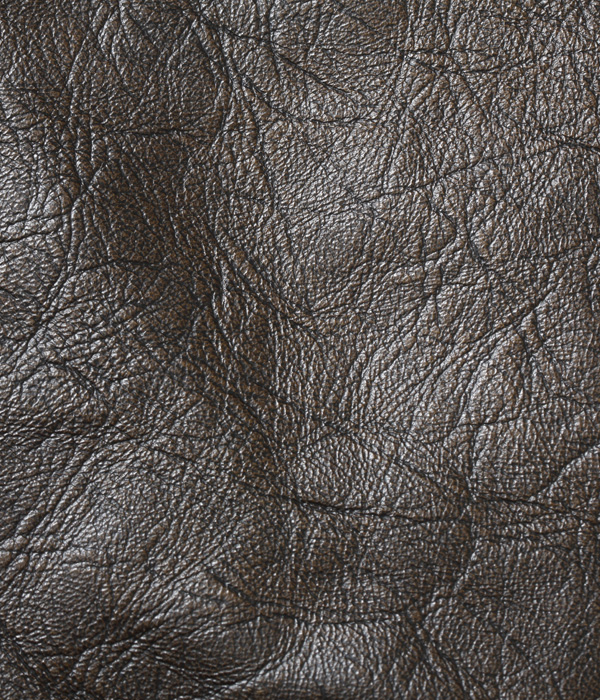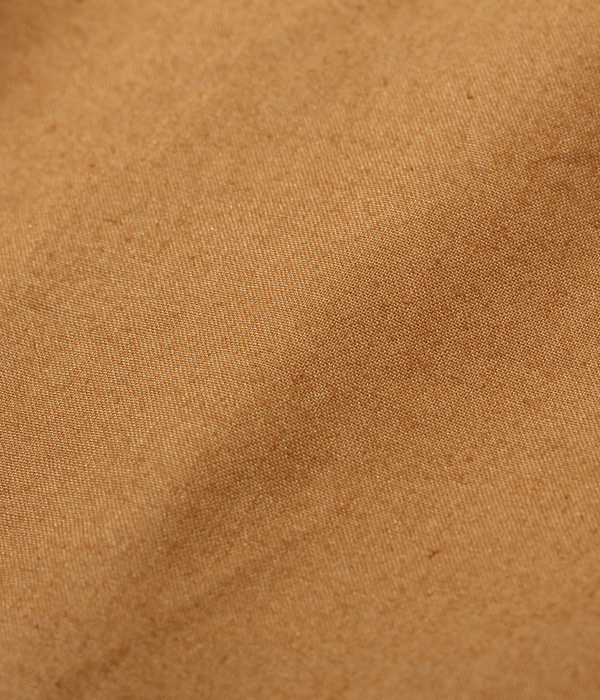 BUZZ RICKSON'S
Lot No. BR80584 / Type A-1 "DRAWING No. AN-6501 A.C. ORDER No. 31-800P"
PRICE : ¥184,800(税込)
SIZE : 36,38,40,42,44
COLOR : 01) S/BROWN(NO STENCIL)
MATERIAL : Bronco Hide
TANNING : Vegetable
FINISH : Pigment Uneven Colors
BUTTON : Ivory Nut
SNAP BUTTON : U.S. Government Department of Defense Specs.
LABEL : A.C. Order No. 31-800P
The type A-1 jacket was standardized in 1927 as a summer flight jacket, and was produced until 1931 when the A-2 was adopted. The front is buttoned because it was designed before zippers were in practical use. In addition, sheepskin is used for the A-1, and while it is flexible and easy to move around in, it is somewhat less durable than horsehide or steerhide, so there are very few of these still in existence. This A-1 is made of horsehide, which is stronger
than sheepskin. If you look at the leather jackets worn by pilots of the time, you can see the countless scratches, wrinkles, and uneven colors caused by wear and tear. The unevenness of the color and the expression of the leather that varies from one jacket to another are tasteful and the texture is very appealing. The leather used for this jacket is colored by hand using pigment dye, and undergoes a special process to make the color intentionally uneven. This unevenness in color, as well as the wrinkles and abrasions that occur with each wear, bring the leather's look closer to perfection.