Lot No. BR14945 / GOLD TIGER CAMOUFLAGE PATTERN BOA JACKET "CIVILIAN MODEL"
ベトナム戦争当時、現地で調達したタイガーカモフラージュは迷彩効果が非常に高く、兵士から絶大な人気を得ていた。兵士達はそのタイガーカモフラージュパターンを利用してオーダーメイドでジャケットに仕立てた史実があり、正規官給品とはひと味違ったアイテムが存在している。亜熱帯性気候のベトナムでは防寒アイテムの装備品は当然のことながら必要としなかったが、本土に帰還し、寒暖差の激しい地域に戻った兵士は人気のタイガーカモフラージュパターンを利用して官給品には無かったアイテムを特別にオーダーした。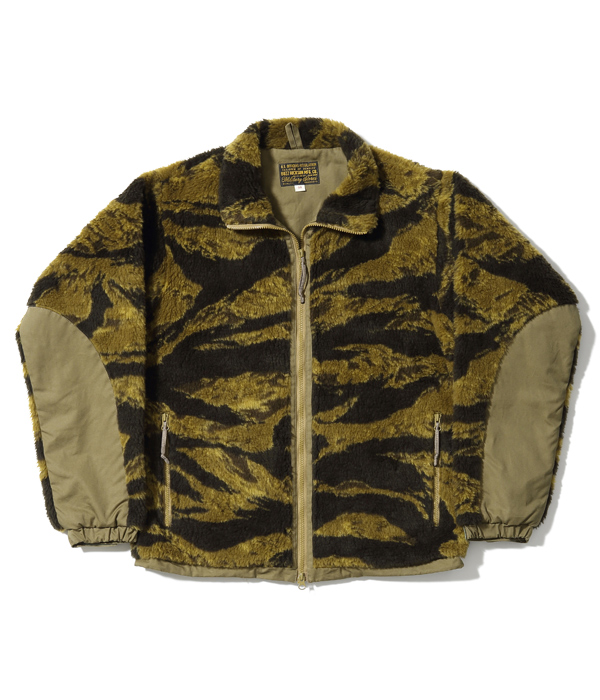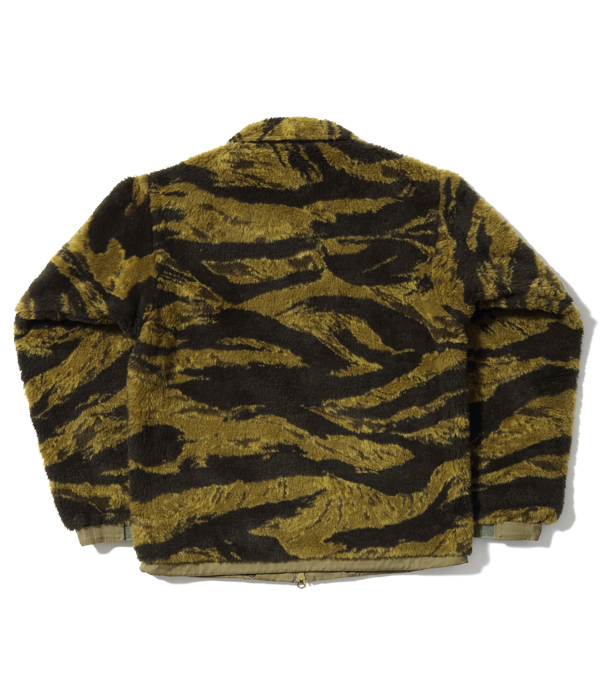 U.S. ARMY
GOLD TIGER CAMOUFLAGE PATTERN BOA JACKET "CIVILIAN MODEL"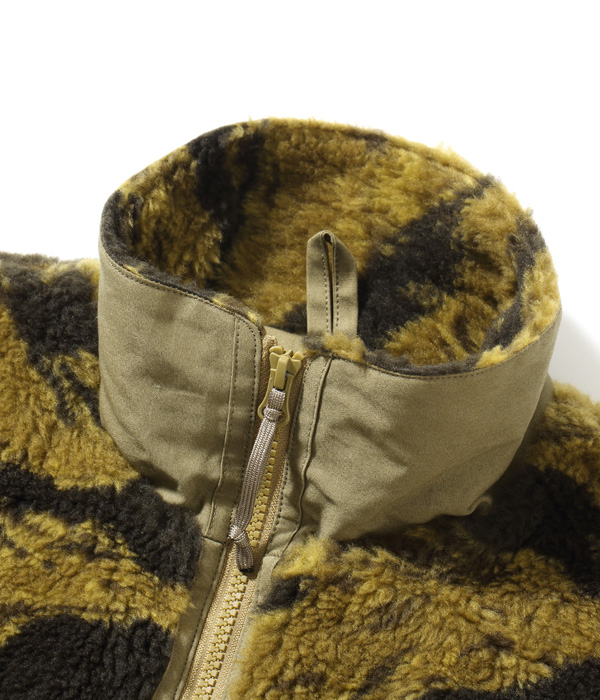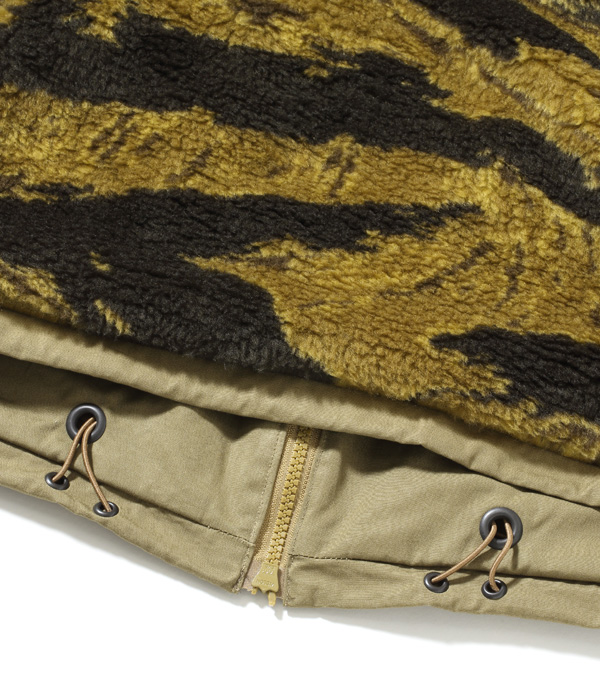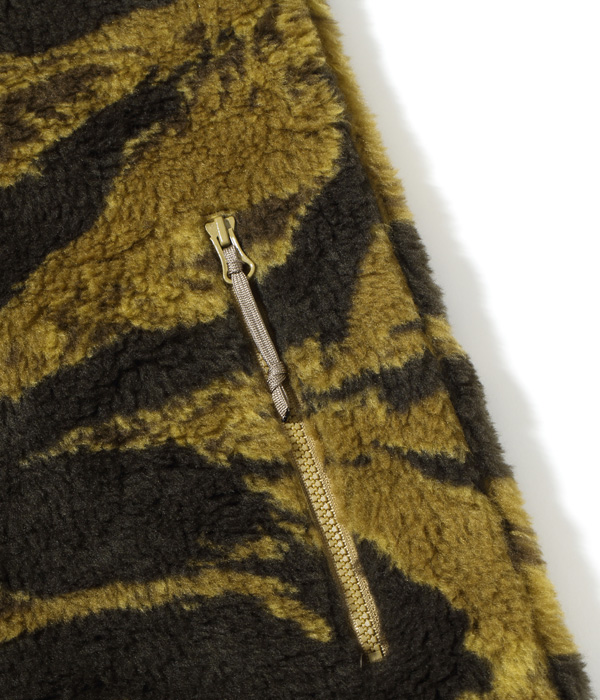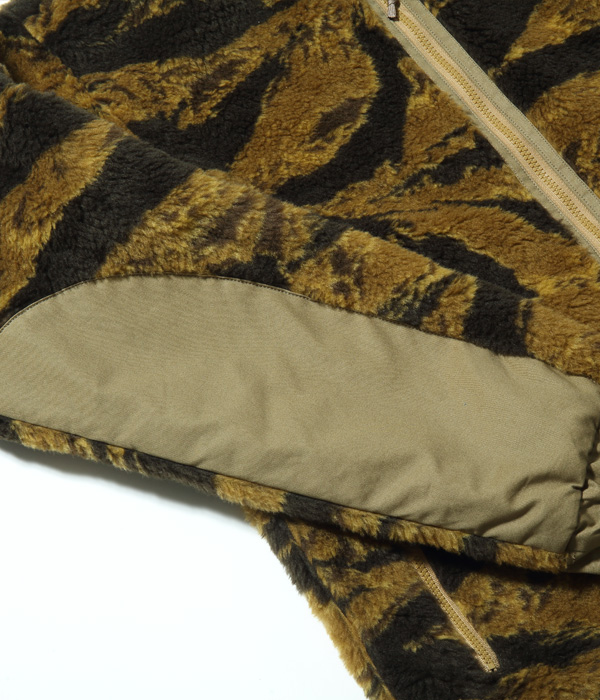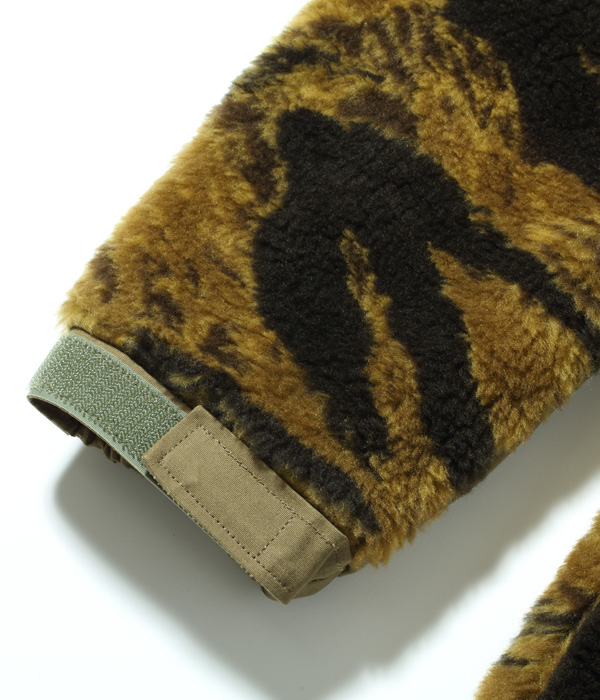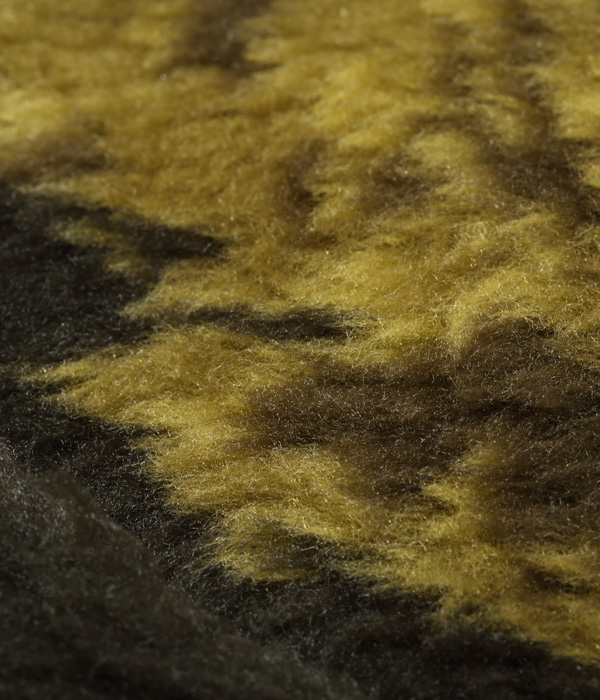 BUZZ RICKSON'S
Lot No. BR14945 / GOLD TIGER CAMOUFLAGE PATTERN BOA JACKET "CIVILIAN MODEL"
PRICE : ¥42,900(税込)
SIZE : 36,38,40,42,44
COLOR : 135) KHAKI
MATERIAL : Acrylic Boa
LINING : Cotton
LABEL : Buzz Rickson Mfg. Co.
During the Vietnam War, the tiger camouf lage fabric that could be locally obtained was very popular among soldiers because of its high camouflage effectiveness. It was so much so that many soldiers ordered their custom-made tiger camouf lage jackets from the local tailor shops. We st i l l somet ime come across those unique products that a little differ from official supplies. In the subtropical climate of Vietnam, soldiers did not need heavier jackets at all but some of them had made their original winter clothes out of the popular tiger camouf lage fabrics after they returned to their hometown with severe temperature in the US mainland.