Lot No. BR14394 / Type B-15D "B. RICKSON FLIGHT WEAR CO."
B-15シリーズは誕生以来、数多くの改良点を重ねてきた。その最終到着点となったのがB-15Dである。B-15D最大の特徴はそのカラーにあり、それまでのエアフォースブルーから新規定色のセージグリーンを採用したことである。空軍の誇りを表したエアフォースブルーは視認性や太陽光の熱を吸収し易いなどの諸問題からセージグリーンへの変更を余儀なくされた。飛行服の誕生以来、シンボライズでもあったムートン襟のボアは、航空機発達による居住性の向上やヘルメットの大型化などからボア襟が排除されたMA-1へと姿を変え、B-15Dはムートン襟のボアが付属する米空軍最後のフライトジャケットとなったのである。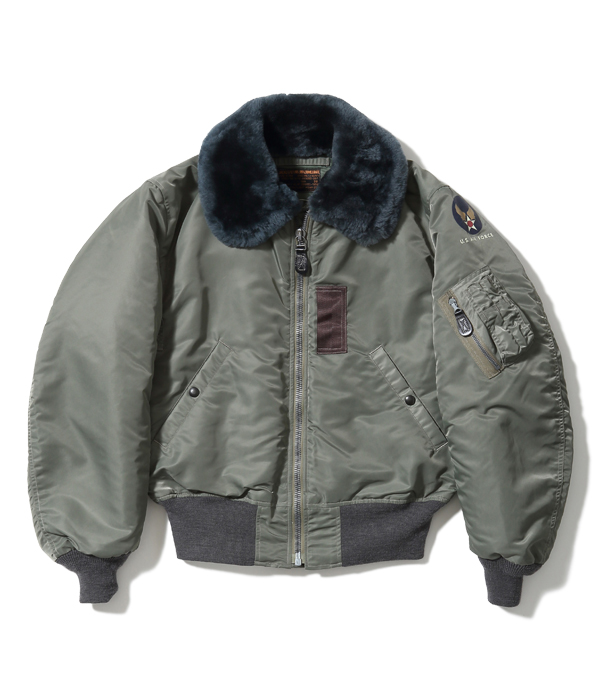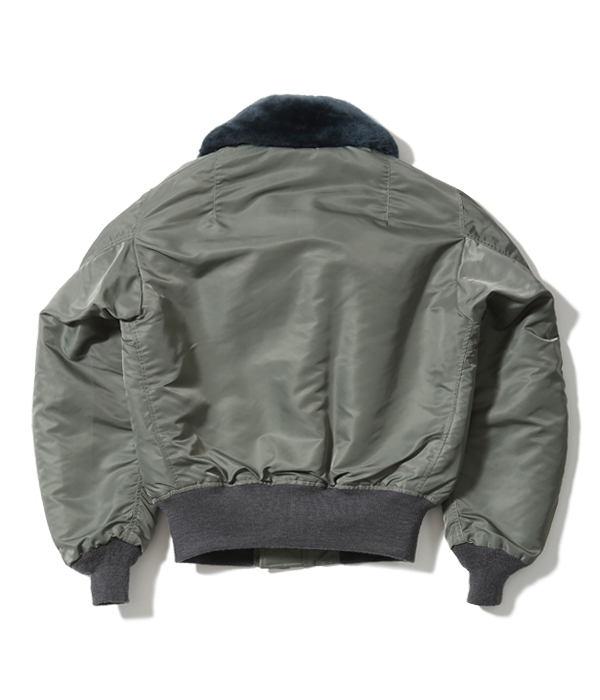 U. S. AIR FORCE / INTERMEDIATE ZONE
JACKET, FLYING, INTERMEDIATE / Type B-15D "B. RICKSON FLIGHT WEAR CO."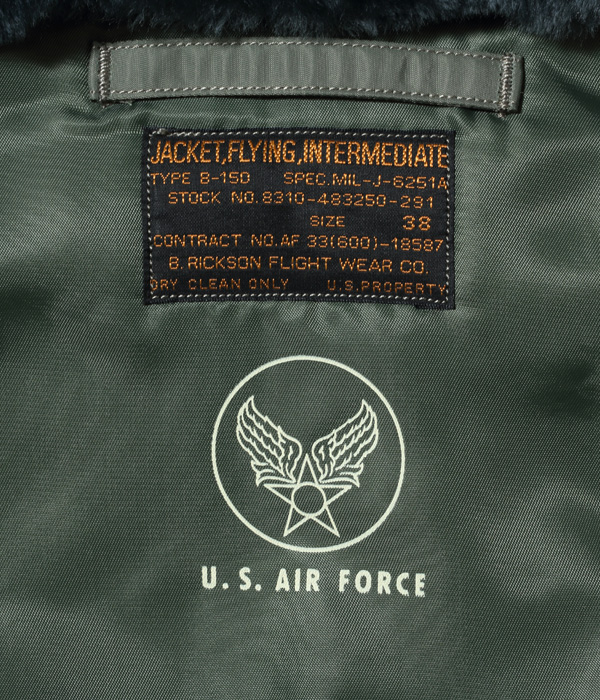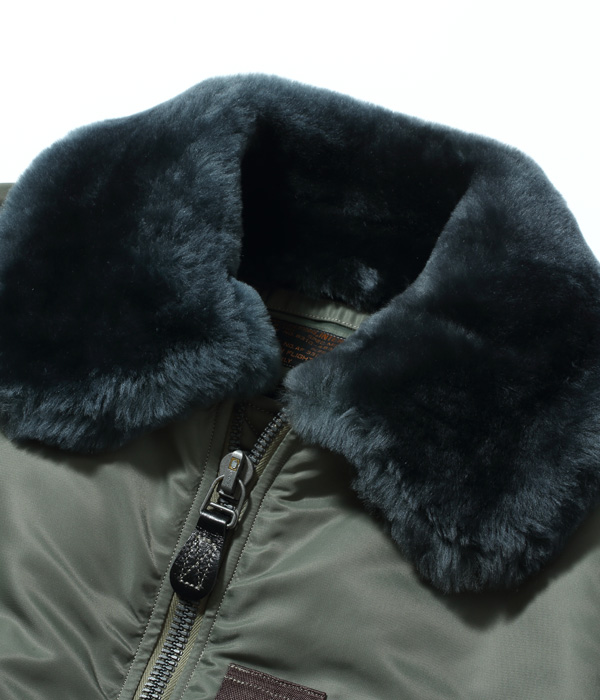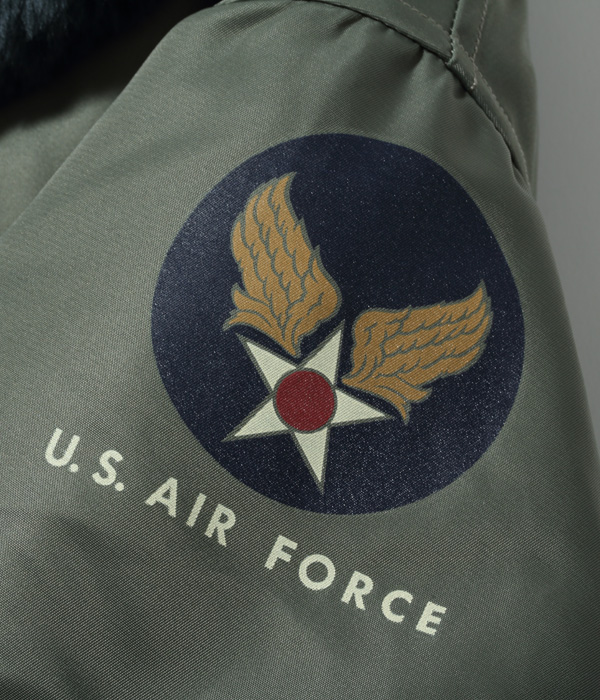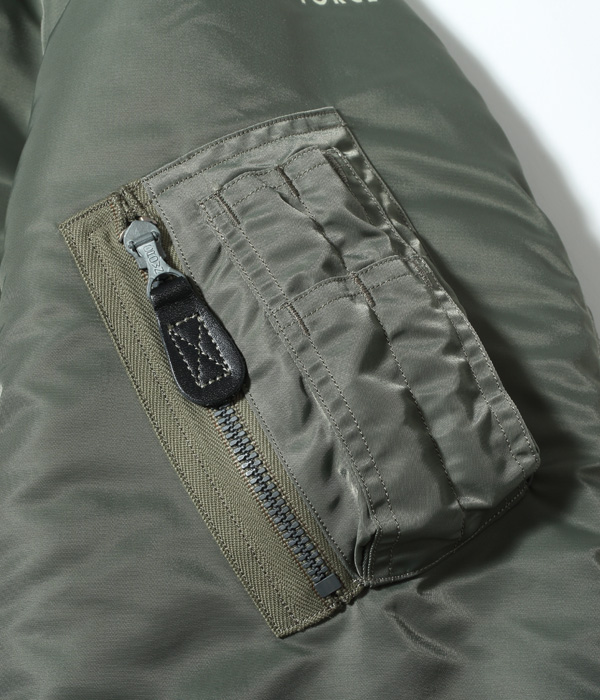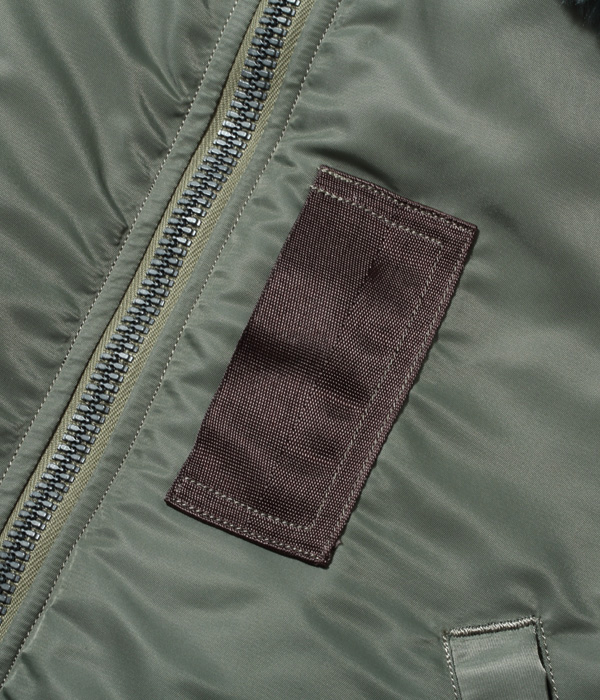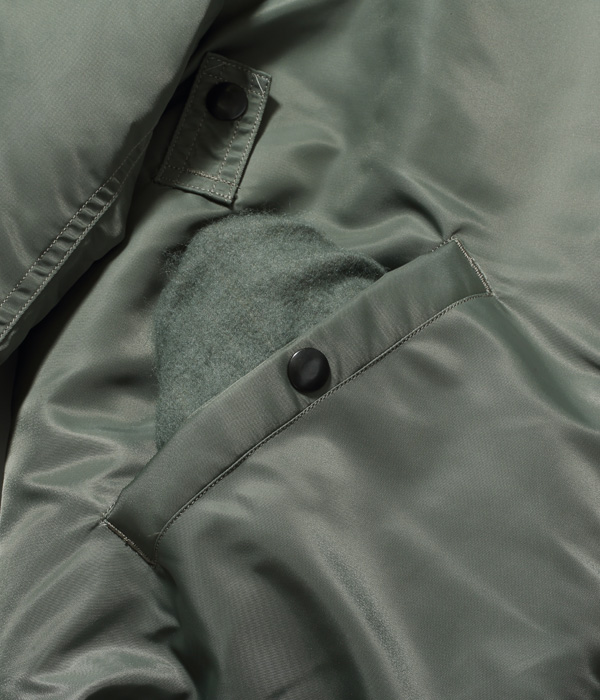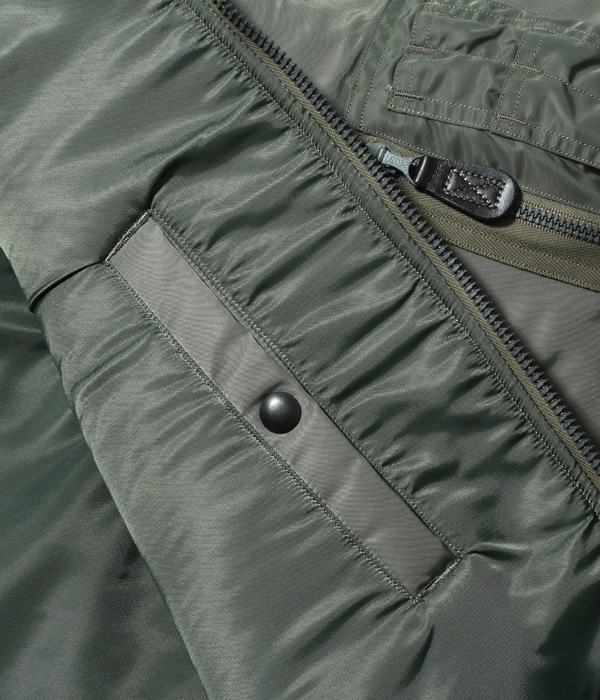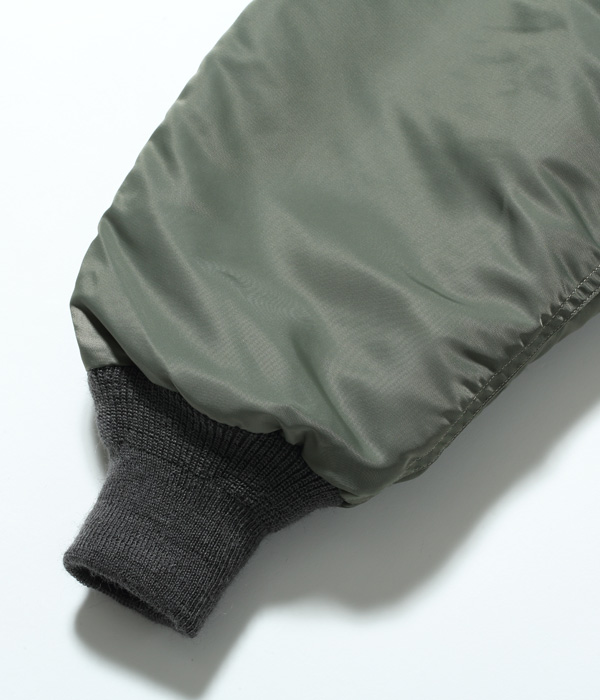 U. S. AIR FORCE / INTERMEDIATE ZONE
No. BR14394 / Type B-15D "B. RICKSON FLIGHT WEAR CO."
PRICE : ¥86,900(税込)
SIZE : 36, 38, 40, 42, 44
COLOR : 01) SAGE GREEN
MATERIAL : 2/2 Heavy Nylon Twill Government Use
INTER LINING : 58% Wool 42% Cotton Pile Undyed Natural Color
COLLAR : 1/2 Inch Shearling Sheep Mouton
OUT SLASH POCKET : 35% Wool 65% Rayon Double Face Brushed
MAIN FRONT FASTENER : Crown Aluminum Spring Automatic Lock
BUTTON : Mil Specs Urea
SNAP BUTTON : U. S. Government Department of Defense Specs.
LABEL : B. Rickson Flight Wear Co.
The B-15 series underwent many improvements since its introduction and ultimately arrived at the B-15D. Its greatest feature is its color—the new standard color sage green instead of the previous Air Force blue. Although Air Force blue represented the pride of the Air Force, it made the pilots visible and was prone to absorbing the heat of sunlight. Due to such problems, the color was inevitably changed to sage green. The fur of the mouton collar, serving as an icon since the emergence of f light wear, was removed with the development of more comfortable planes and larger helmets, and jackets transitioned to the MA-1 form. The B-15D was the U.S. Air Force' s last flight jacket which had a mouton fur collar.