Lot No. BR14968 / WILLIAM GIBSON COLLECTION Type BLACK N-3B SLENDER
ヘビーゾーン用のN-3Bを細身にしたモデル。素材によって使用されている染まり方が異なっており、多くの異素材が投入されたジャケットであることがより際立っている。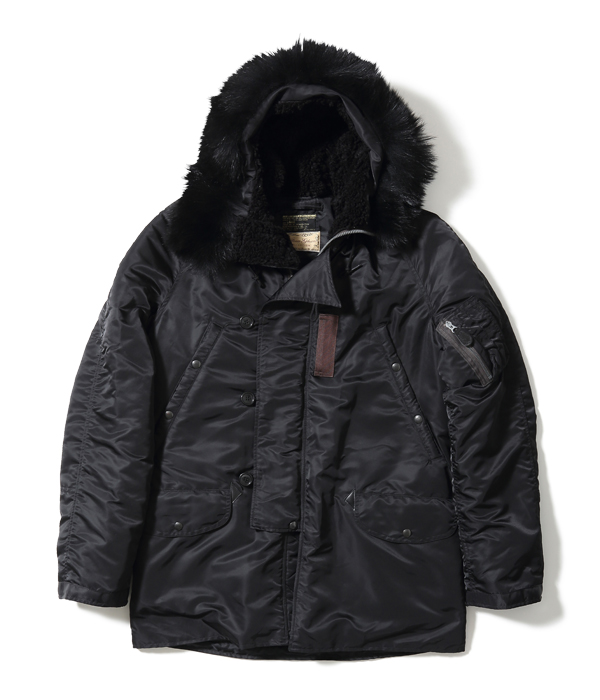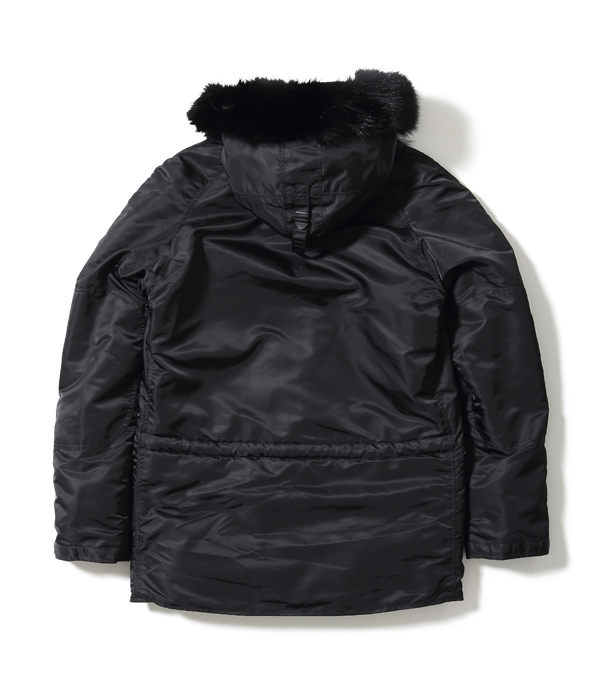 U. S. AIR FORCE / HEAVY ZONE
JACKET, AIR CREW, HEAVY, ATTACHED HOOD / WILLIAM GIBSON COLLECTION Type BLACK N-3B SLENDER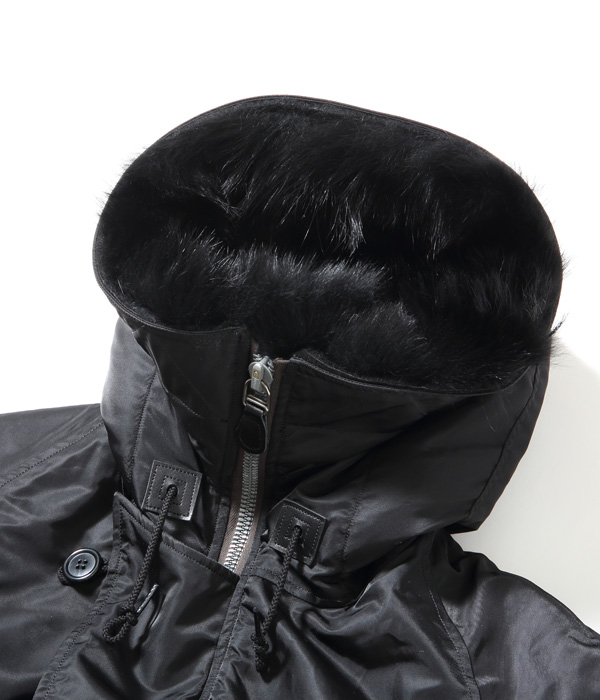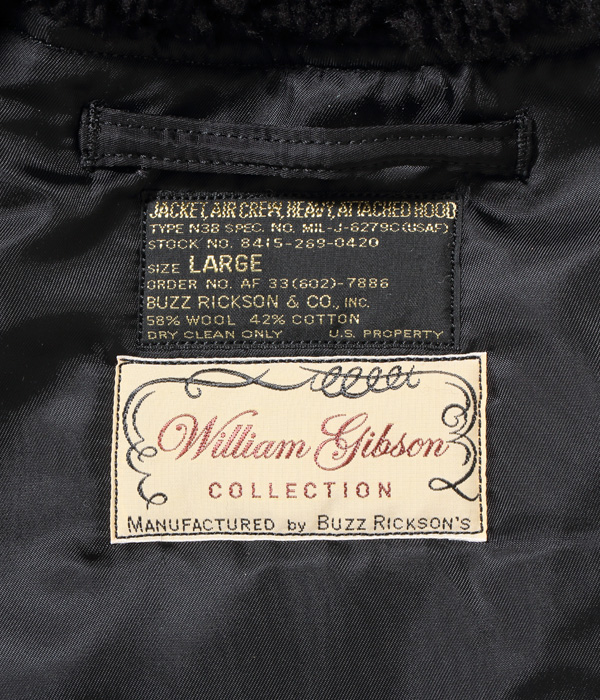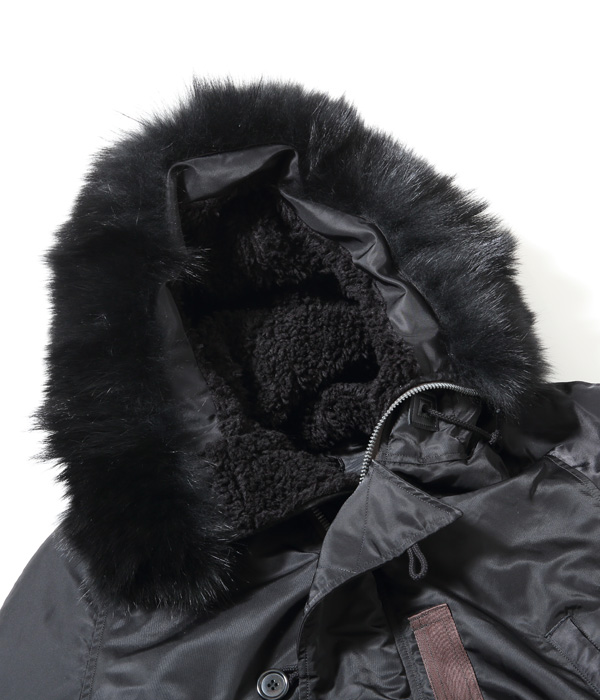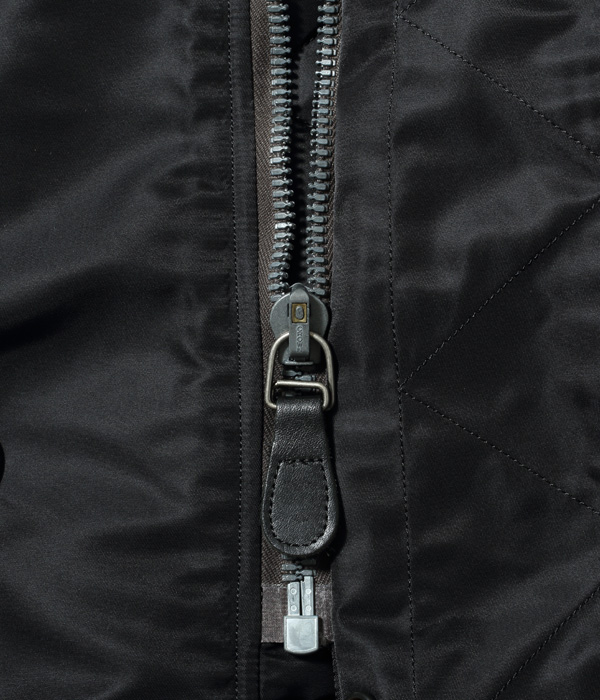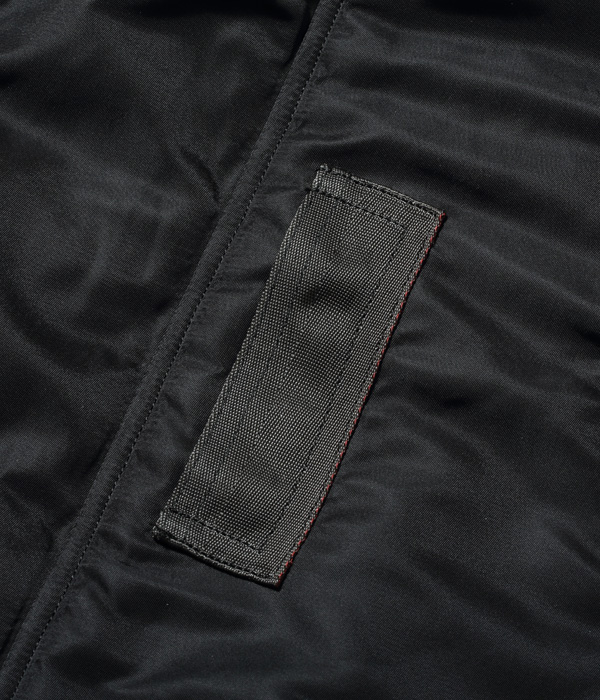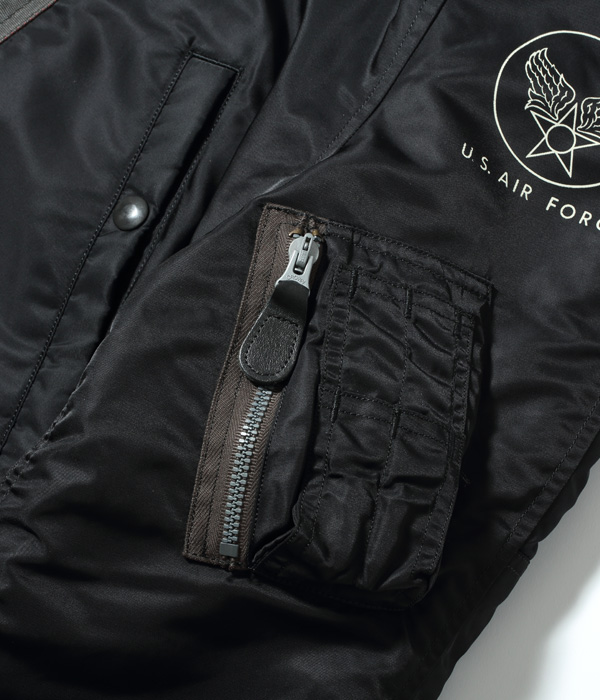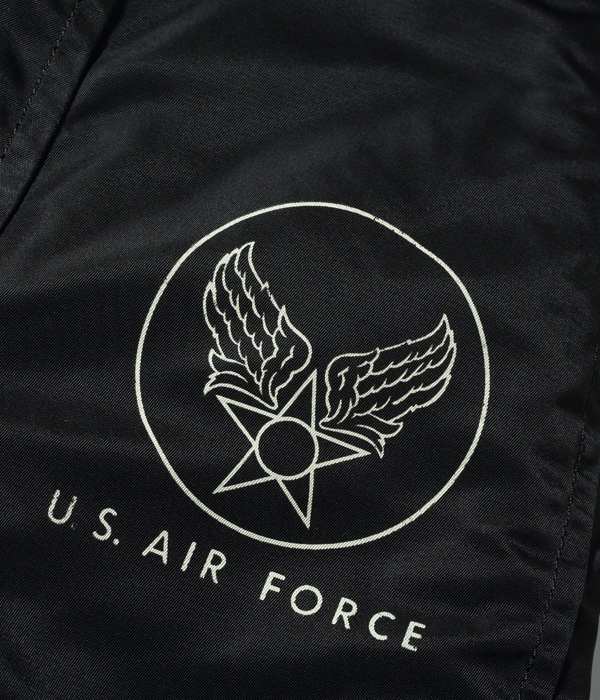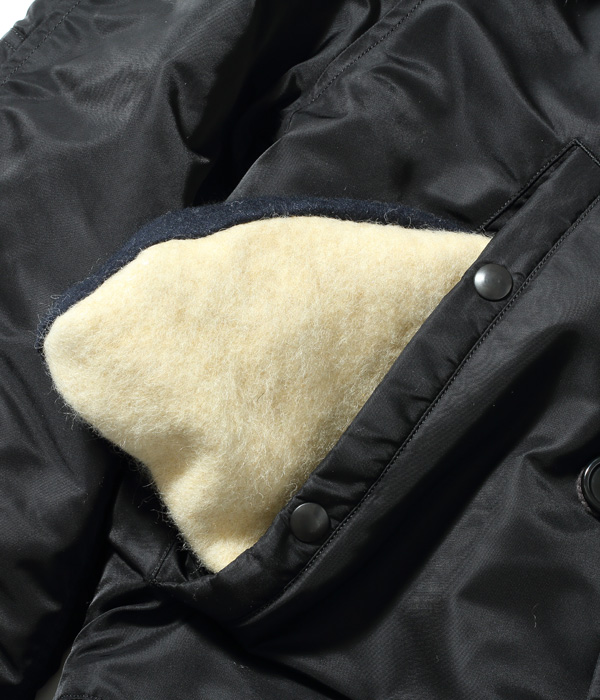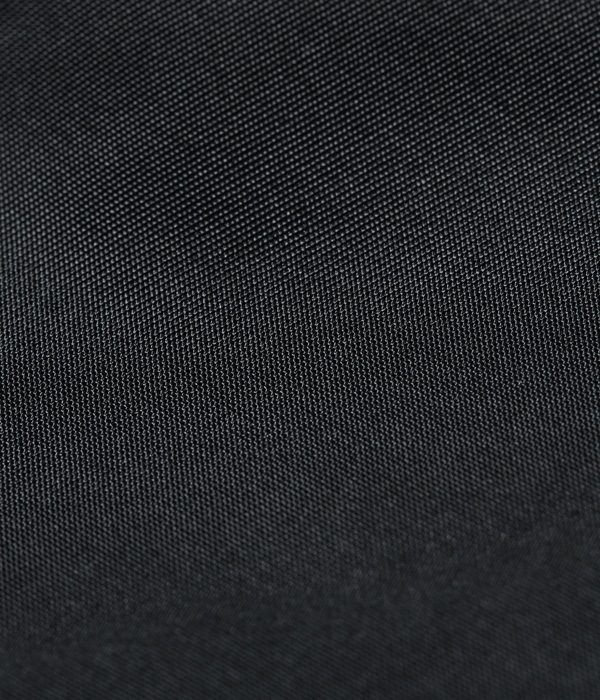 BUZZ RICKSON'S
Lot No. BR14968 / WILLIAM GIBSON COLLECTION Type BLACK N-3B SLENDER
PRICE : ¥17,3800(税込)
SIZE : 36, 38, 40, 42, 44
COLOR : 01) NO STENCIL, 02) MONO STENCIL
MATERIAL : 2/2 Heavy Nylon Twill Government Use
INTER LINING : 60% Wool 40% Cotton Pile Undyed Natural Color
HOOD : Acrylic Boa Lined & Coyote Trim
MAIN FRONT FASTENER : Crown Aluminum Spring Automatic Lock
SNAP BUTTON : U. S. Goverment Department of Defense Specs.
BUTTON : Mil Specs Urea
LABEL : Buzz Rickson & Co. / Willam Gibson
The slimmer version of Black N-3B. Other than the slender fit and black coloring, this Black N-3B is replete with all of the authenticity of the vintage N-3B of the USAF.