No. BR80573/ Type A-2 "BUZZ RICKSON CLO. CO. 83rd BOMB. SQ. "EARTHQUAKERS" PATCH & PAINT"
1940年創設された第83爆撃飛行隊は、B-25爆撃機"ミッチェル"でエジプトを始め、リビア、チュニジア、シチリア島、イタリア、インドに従事した。同隊は"アースクォーカーズ"のニックネームで呼ばれ、これは地上に爆弾を投下した際、地震に似た地響きと振動になることに由来し、また、自分たちを鼓舞する部隊名として名付けられた。フロントには驚くことに63度もの爆撃ミッション任務をこなしたことが誇らし気にハンドペイントしてある。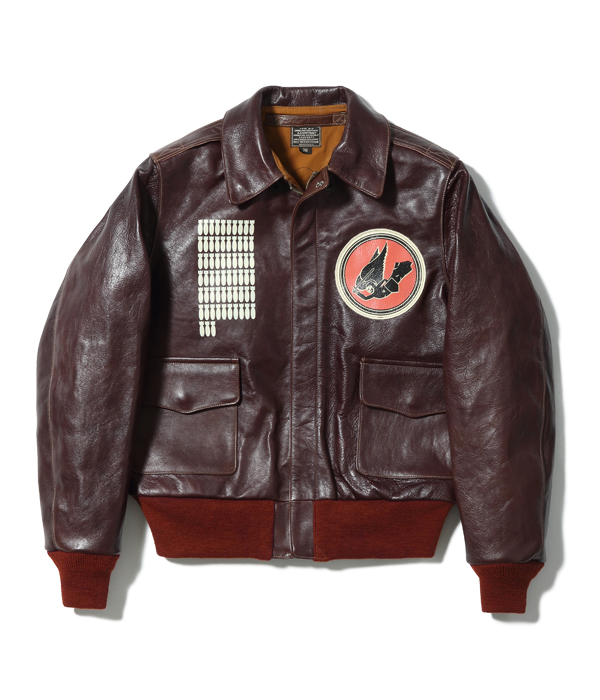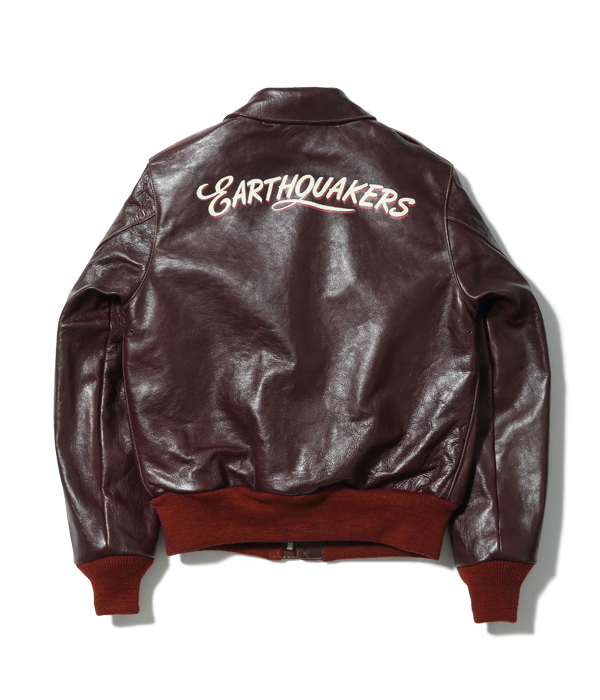 U. S. ARMY AIR FORCES
JACKET, FLYING, SUMMER / Type A-2 "BUZZ RICKSON CLO. CO. 83rd BOMB. SQ. "EARTHQUAKERS" PATCH & PAINT"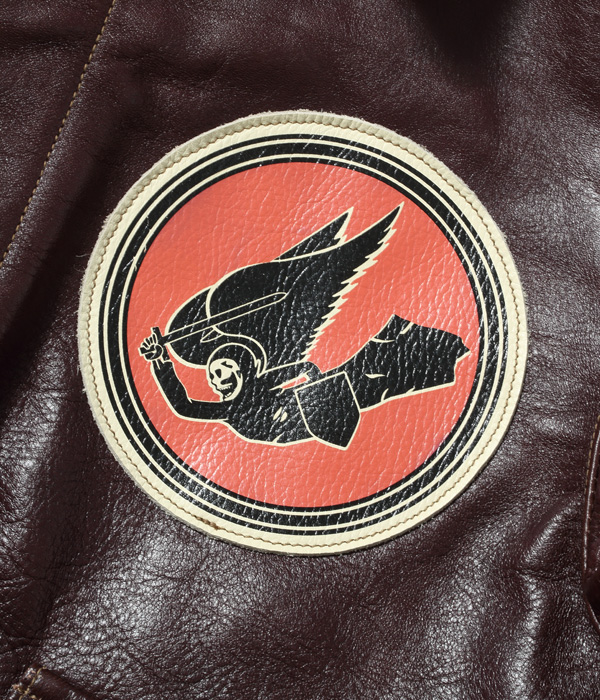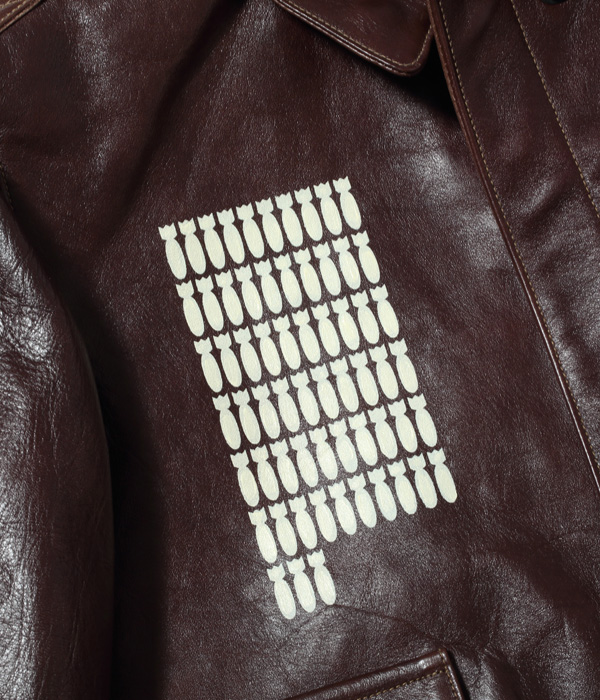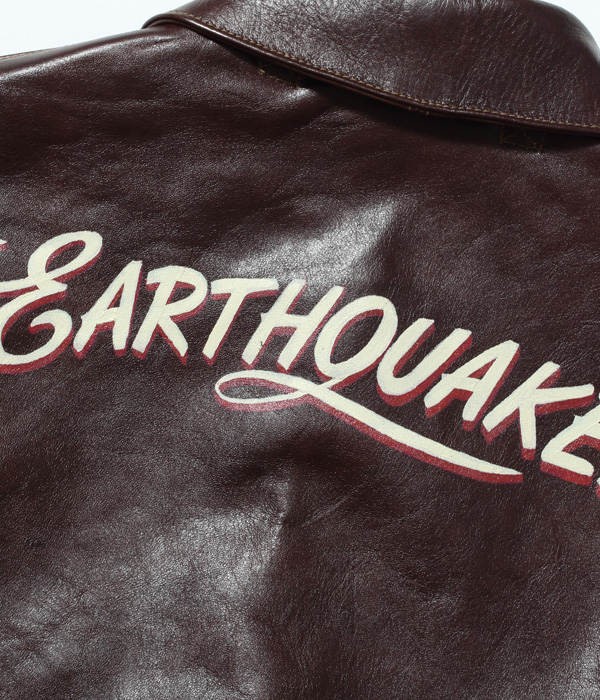 レザー製の第83爆撃飛行隊章は実物同様にシルクスクリーンによるプリント。背面にレタリングだけのバックペイントもリアルで好例な一着である。63度もの爆撃ミッションは驚異的で、胸には誇らし気にハンドペイントされている。爆弾を投下した際の地響きに由来する"アースクォーカーズ"。背面にレタリングだけのバックペイントもリアルで好例な一着である。
BUZZ RICKSON'S
No. BR80573 / Type A-2 "BUZZ RICKSON CLO. CO. 83rd BOMB. SQ. "EARTHQUAKERS" PATCH & PAINT"
PRICE : ¥168,000 (+tax)
SIZE : 36, 38, 40, 42
COLOR : 01) 83rd BOMB. SQ.
MATERIAL : Bronco Hide
TANNING : Vegetable
FINISH : Aniline
FASTENER : Talon Mil Specs Nickel Finished
NECK HOOK : Solid Brass Chrome Finished
SNAP BUTTON : U.S. Government Department of Defense Specs. Brass Oxidized Black
LABEL : Buzz Rickson Clo. Co.
The 83rd Bomb Squadron that was formed in 1940 was engaged in the battles in Egypt, Libya, Tunisia, Sicily, Italy and India using bombardment aircrafts, the North American B-25 "Mitchell". The squadron was nicknamed as "Earthquakers", which was derived from the rumbling sounds and vibrations earthquakes created. The front of the jacket is hand-painted to proudly showcase their achievement of completing as many as 63 bombing missions.