No. BR14699 / Type B-15C (MOD.) "B. RICKSON & SONS. INC."
軽量でありながら鋼の様な強度を併せ持つ "ナイロン" は1940年代後半に開発された。最先端の素材はフライトジャケットに投入されると機能面で格段に向上し、フライトジャケットは驚異的に躍進し、そして確実に進化を遂げた。バズリクソンズのフライトジャケットに使用しているナイロンは、米軍が1940年代から1950年代にかけて使用していたナイロンを分析して復元させている。糸の太さ、生地の組織、その染色方法に至るまで試行錯誤を繰り返し今日に至っている。その分析と研究の結果、染色方法は現代の方法とは一線を画していることが判明した。現在は反応染料(薬品)を使い、科学変化によって染色するのが主流を成している。しかし、これでは色落ちや色褪せが少ない代わりに色に深みが出ない。当時のナイロン地は直接染料を使用しており、これは大きさの異なる3色以上の分子が繊維の奥に浸透することで微妙な色の深みを表現している。過酷な任務と共に飛行士が着込んだナイロン製のビンテージフライトジャケットを見ると、太陽光を浴びて変色しているものも少なくはない。この変色は厳密に言えば"褪色"であり、前述した色の分子が滑脱して生じた現象である。エアフォースブルーが紫紺に変貌したフライトジャケットは、実物同様の褪色した色味であり、当時の生地と染色方法が寸分狂わぬ証明でもある。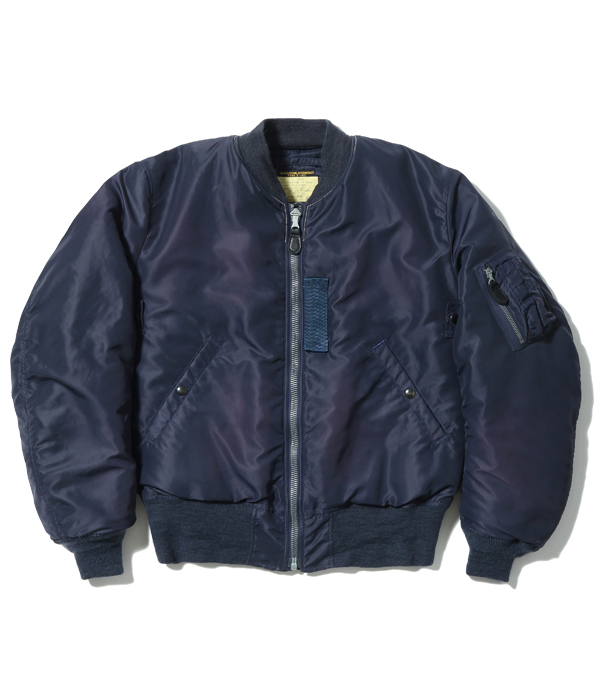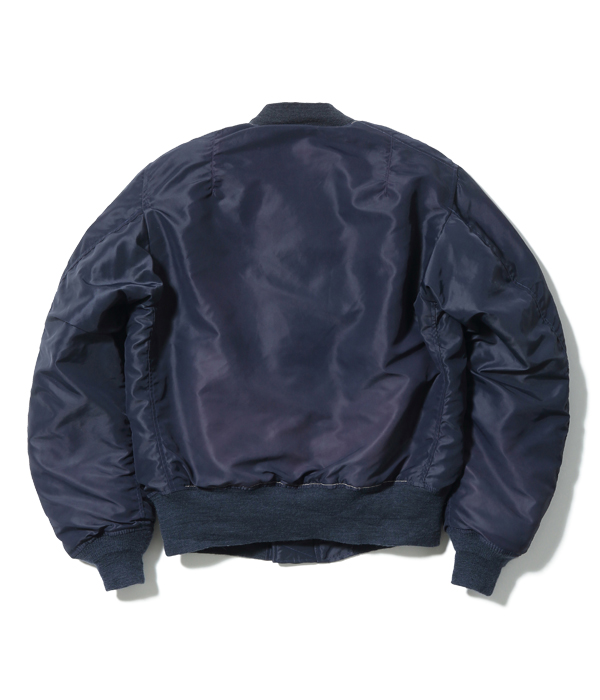 U. S. AIR FORCE / INTERMEDIATE ZONE
JACKET, FLYING, INTERMEDIATE / Type B-15C(MOD.) "B. RICKSON & SONS. INC."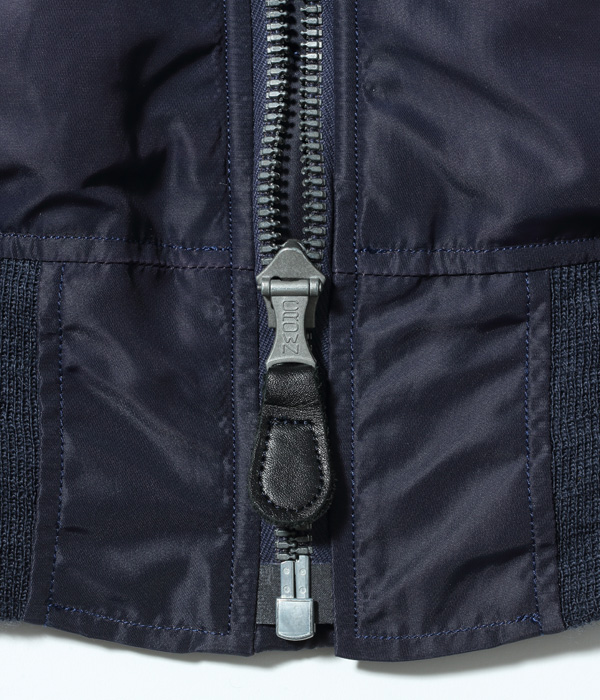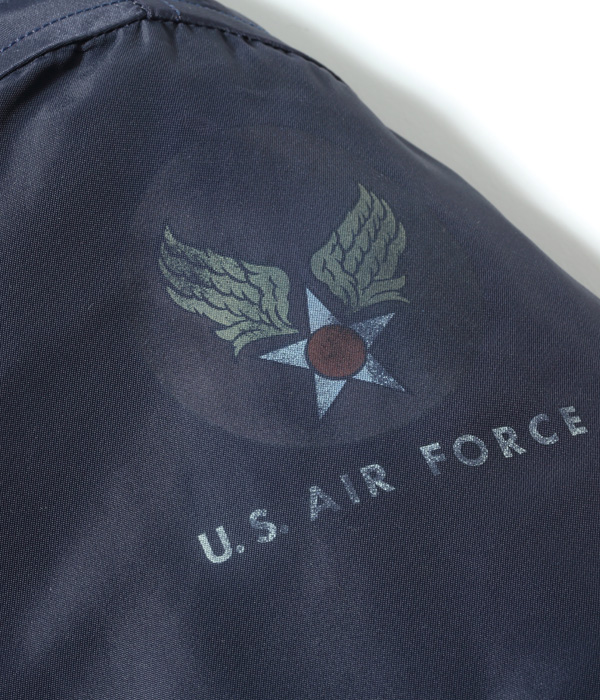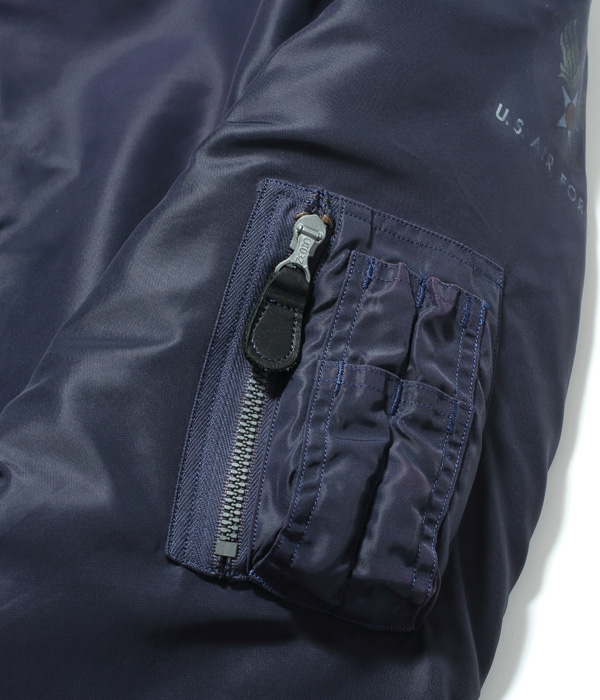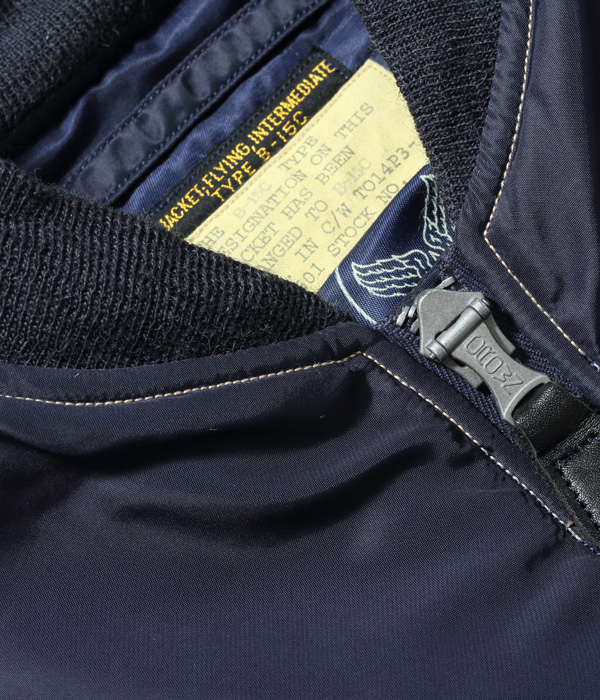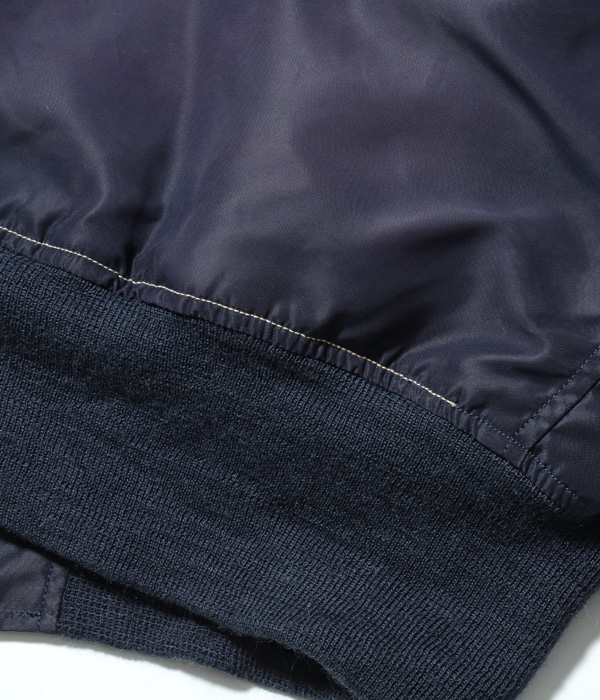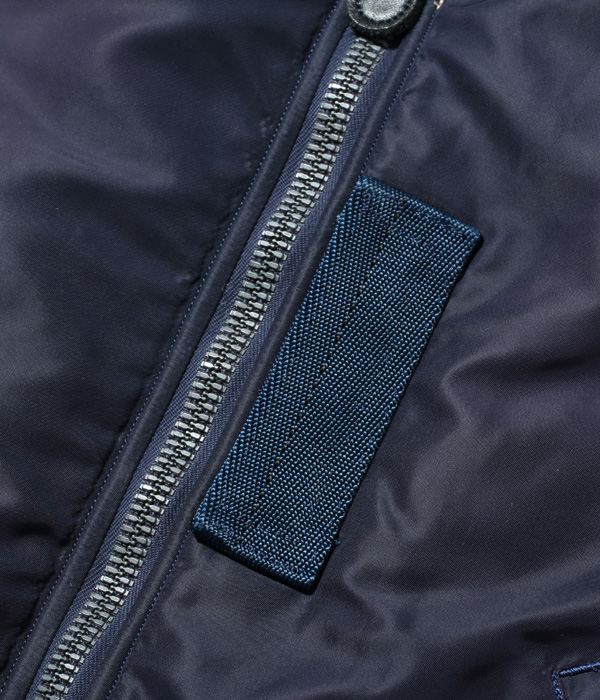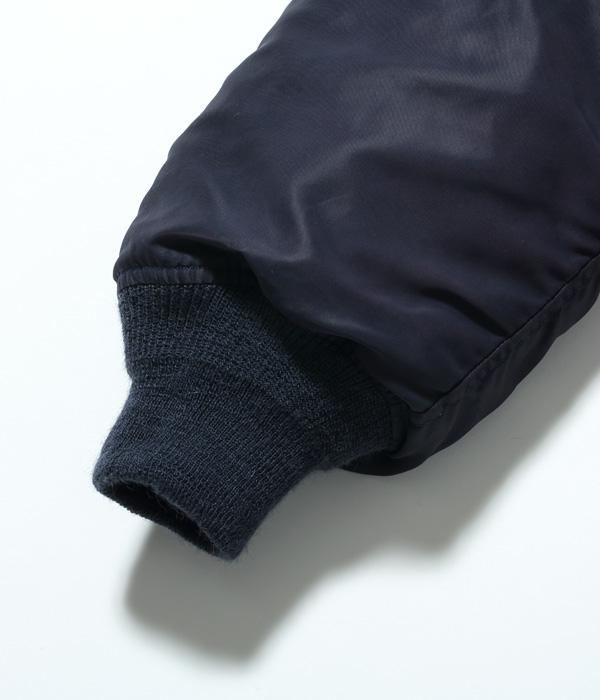 U. S. AIR FORCE / INTERMEDIATE ZONE
No. BR14699 / Type B-15C (MOD.) "B. RICKSON & SONS. INC."
PRICE : ¥59,000 (+tax)
SIZE : 38, 40, 42, 44
COLOR : 01) A. F. BLUE
MATERIAL : 3/1 Heavy Nylon Twill Government Use
INTER LINING : 58% Wool 42% Cotton Pile Undyed Natural Color
OUT SLASH POCKET : 50% Wool 50% Nylon Double Face Brushed
MAIN FRONT FASTENER : Crown Aluminum Spring Puller Automatic Lock
SNAP BUTTON : U. S. Government Department of Defense Specs.
LABEL : B. Rickson & Sons, Inc. / Modified
Nylon which is light but strong as steel, was developed in the latter half of 1940s. The use of this leading-edge material for the f light jackets dramatically elevated its functionality, and the f light jacket went onto make remarkable breakthroughs and advancements. The nylon used in the flight jackets of Buzz Rickson's has been reproduced based on analyses of the nylon the U.S. Forces utilized from the 1940's to the 1950's. Trial and error have been repeated before finding out the thread's thickness, the fabric's structure and dyeing method. Analyses and research found that dyeing method of the time was totally different from contemporary methods. Current dyeing method depends on chemical reaction using reactive dyes (medicine). It was also found that the "Reactive Dye" method sacrifices deepness and richness of color in return for increase of color fastness. Nylon fabrics of the time used "Direct Dye" method. As a result, molecules of three or more colors of different sizes penetrate deep down into the fibers and create subtle richness of colors. Many vintage flight jackets made of the nylon worn by pilots during their rigorous duties show discoloration due to sunlight exposure. Such discoloration is essentially "fading" caused by changes of the color molecules noted earlier. Like Air Force blue changes into a purple-blue color and sage green into a light red color, the Buzz Rickson's nylon fight jackets have faded the colors close to actual vintage jackets. This proves that our fabrics and dyeing methods are completely indicial to ones used in those days.