No. BR14637 / Type DENIM N-3B "BUZZ RICKSON UNIFORM COMPANY CIVILIAN MODEL"
飛行士の命を守るために開発されたフライトジャケットは、軍装備品というカテゴリーを超越し、いつの日からか民間衣料品にまで波及した。これは一切の無駄を削ぎ落とした究極の機能美と快適性に優れているからに他ならない。1950年代、朝鮮戦争が冷戦を迎えると優秀な腕前を持っていたコントラクターが、デニムを用いた飛行服を民間に流通させた史実がある。当時最先端素材として飛行服に採用されたナイロンと比較すると、軽量とは言い難いが、タフな素材である事には変わりは無かった。最初はごわごわとした無骨なデニムであるが、雨風に晒され、擦れや摩擦を繰り返すことでインディゴが磨かれる。新品の時のこのジャケットは未完成だが、インディゴの甘美を併せ持つこのジャケットは着用を重ねる毎に完成の域に向かう。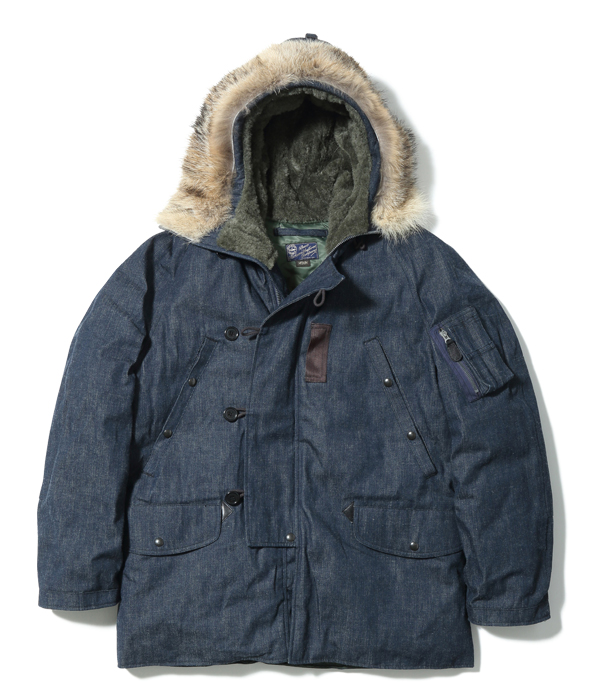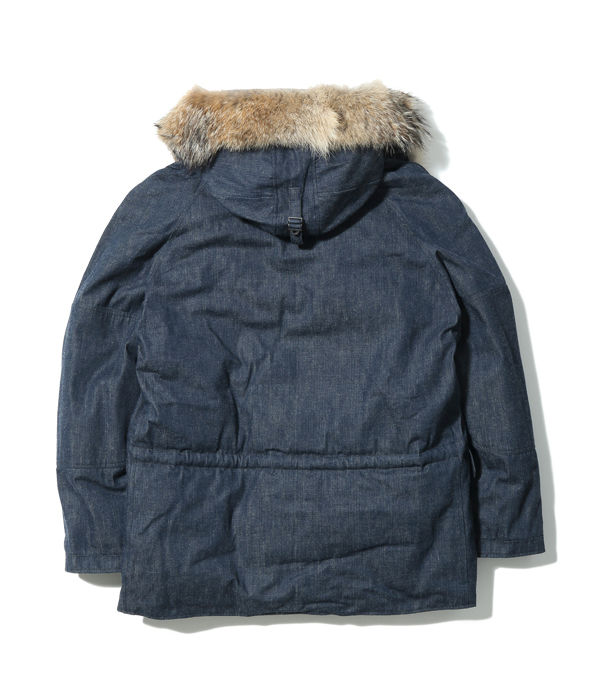 U.S. AIR FORCE / HEAVY ZONE
JACKET, AIR CREW, HEAVY, ATTACHED HOOD / Type DENIM N-3B "BUZZ RICKSON UNIFORM COMPANY CIVILIAN MODEL"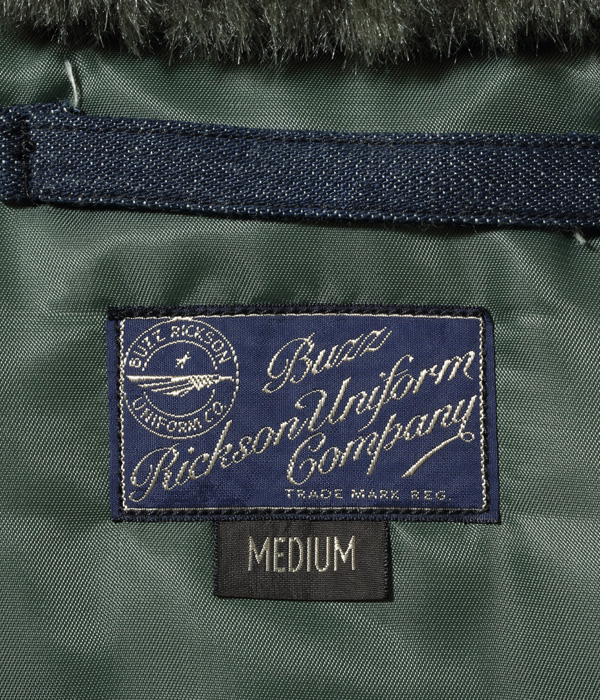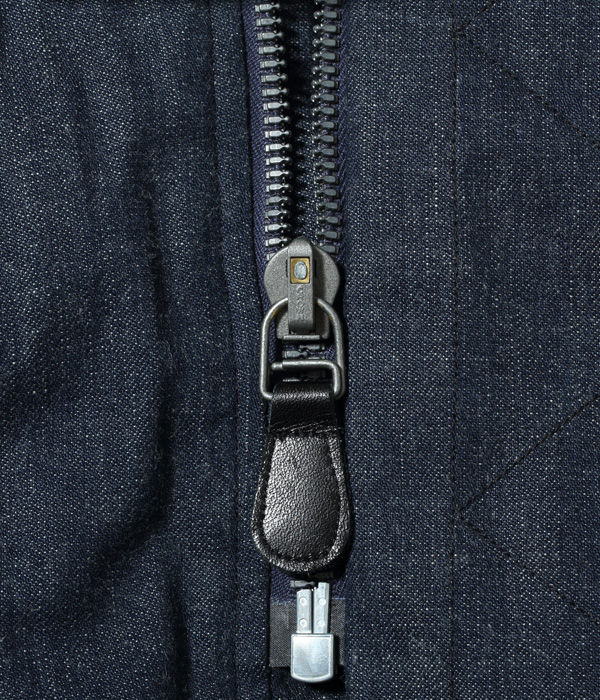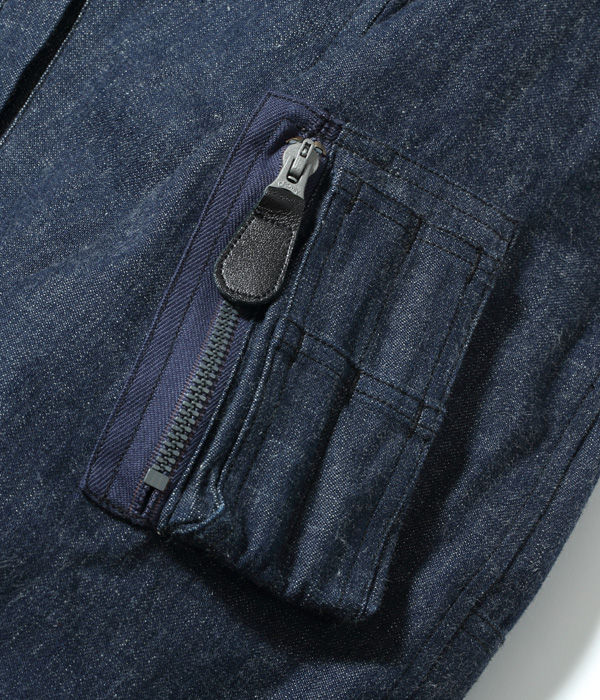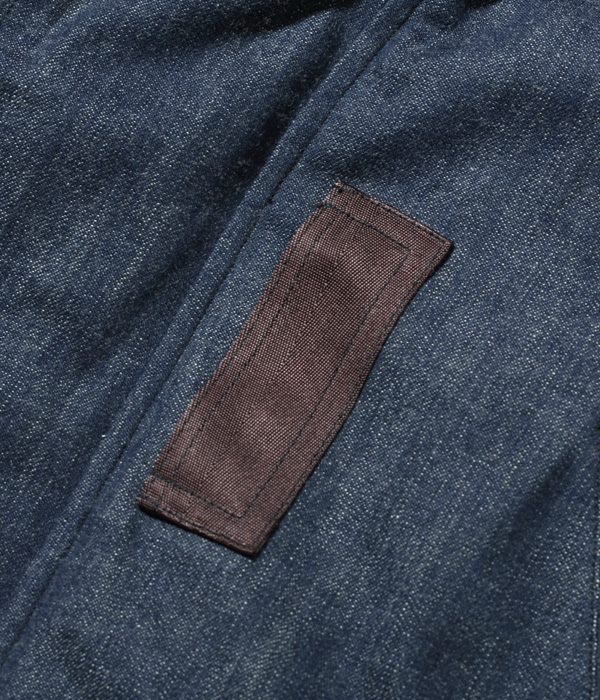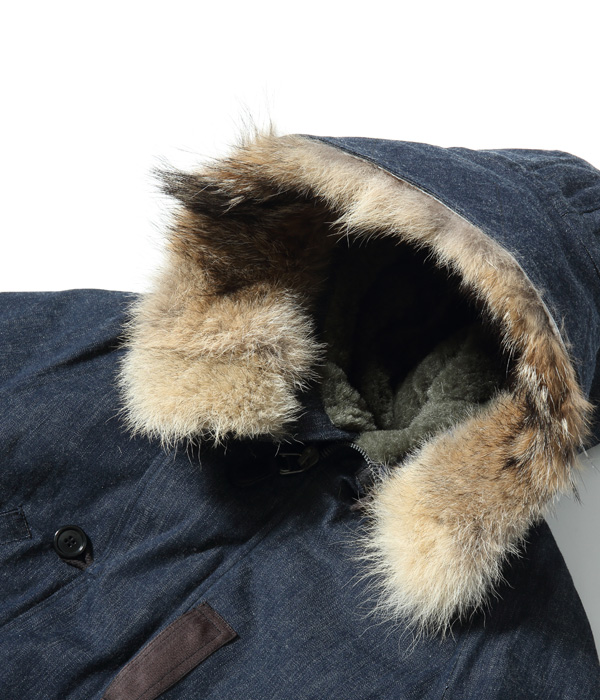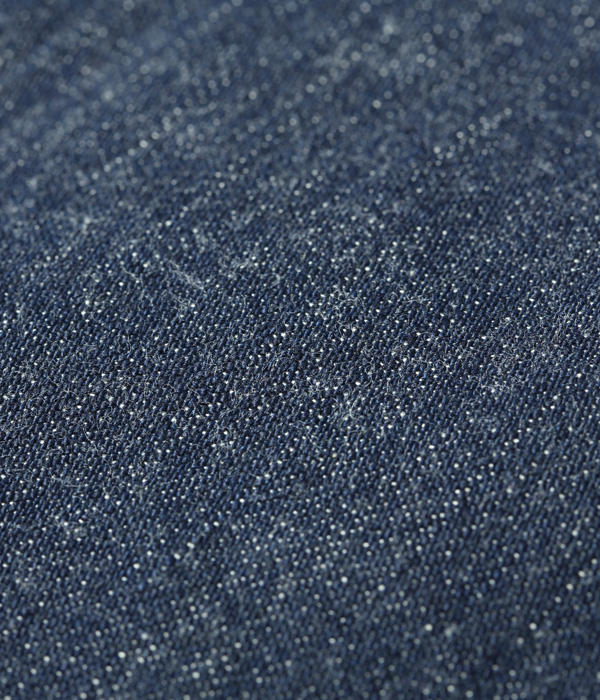 BUZZ RICKSON'S
No. BR14637 / Type DENIM N-3B "BUZZ RICKSON UNIFORM COMPANY CIVILIAN MODEL"
PRICE : ¥98,000 (+tax)
SIZE : S, M, L, XL
COLOR : 128) NAVY
MATERIAL : 11oz. Army Denim
INTER LINING : Insulation Polyester Pile
OUT SLASH POCKET : Cotton Twill
MAIN FRONT FASTENER : Crown Aluminum Spring Automatic Lock
SNAP BUTTON : U. S. Government Department of Defense Specs.
LABEL : Buzz Rickson Uniform Company.
The flight jackets that have been developed to protect the pilot's lives went beyond the category of military equipment and eventually came to be found in market as private clothing items as well. The reason behind such spread should be nothing else but their superior functional beauty and comfort. In the 1950s when the Korean War turned into the Cold War, the contractors distributed the flight jackets made of denim to local markets. Compared to nylon, which was the state-of-the-art material for the flight clothing at that time, it is much heavier yet a tough material. At first the denim fabric is too hard and coarse, but by being exposed to rain or breeze or by repeatedly experiencing friction, the fabric becomes soft, and the indigo of denim gets washed off. In other words, although this denim jacket is incomplete when new, it becomes more mature and gets closer to its complete form as worn longer.