No. BR80145 / Type G-1 "MIL-J-7823 BUZZ RICKSON SPORTSWEAR"
タイプG-1は、1950年代に海軍航空局によって開発された中温域(インターメディエイト・ゾーン)用フライトジャケットである。海軍のフライトジャケットの歴史は、スペックナンバーM-422に始まり、M-422A、AN-6552、AN-J-3〜3A、55J14、MIL-J-7823、MIL-J-7823A〜Eまで数多くのスペックが変更され、1976年に採用中止となるが、パイロット達の熱い要望により、1984年に再び採用され今日に至っている。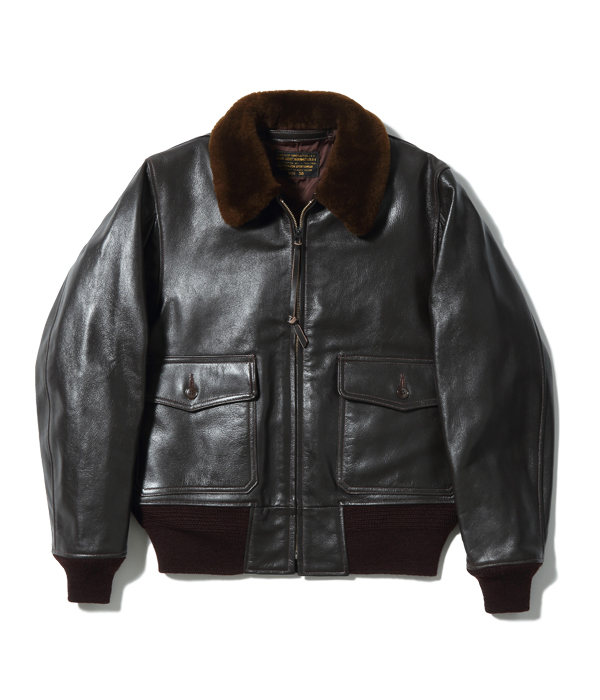 U. S. NAVY / INTERMEDIATE ZONE
JACKET, FLYING, INTERMEDIATE BU AERO-U.S. NAVY / Type G-1 "MIL-J-7823 BUZZ RICKSON SPORTSWEAR"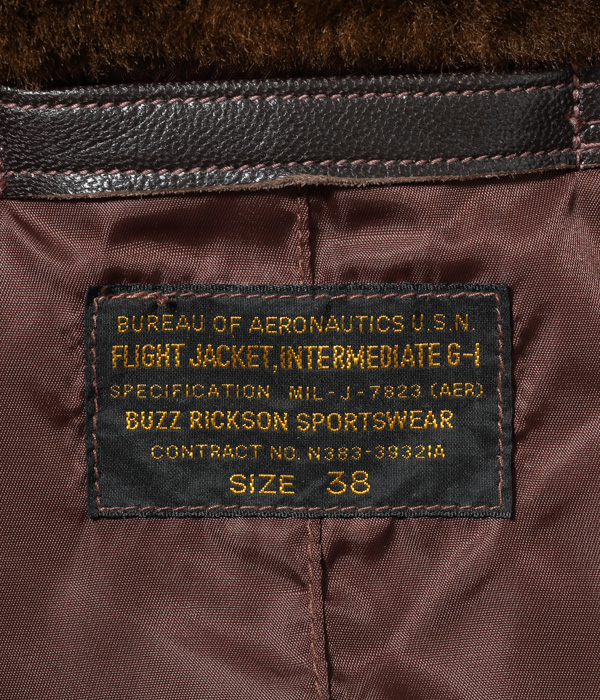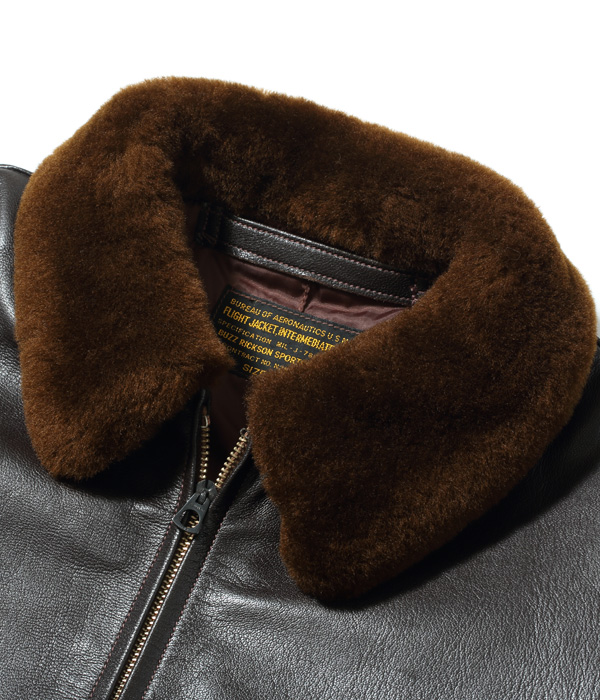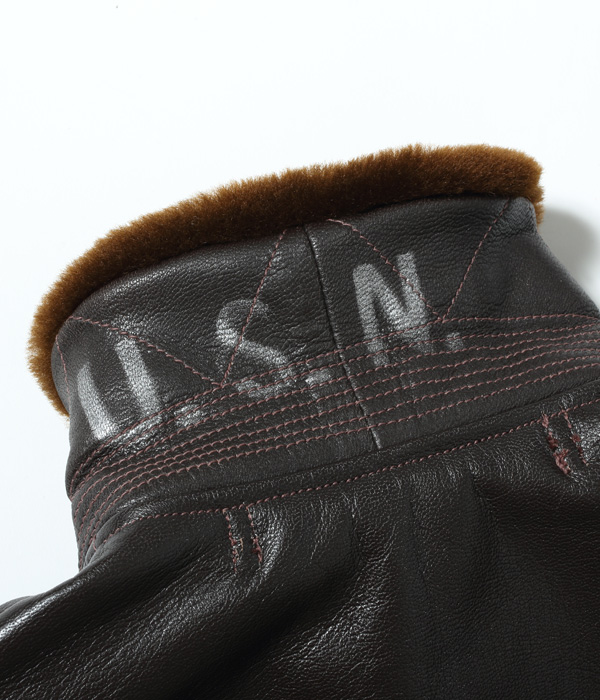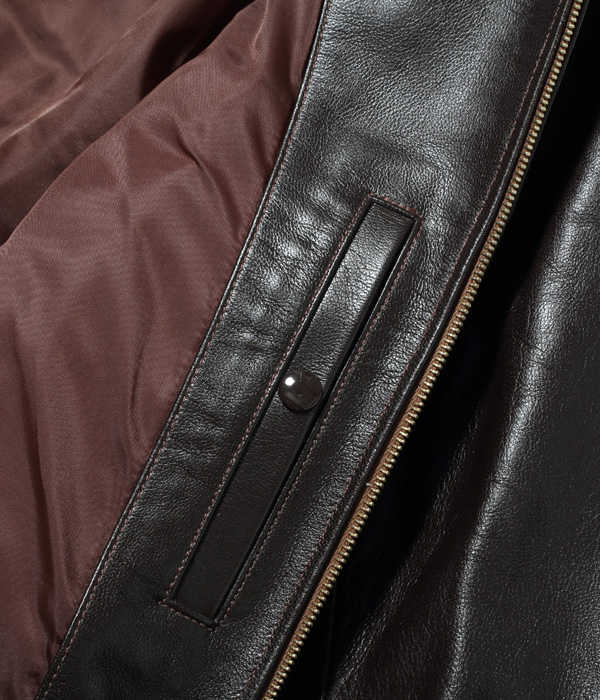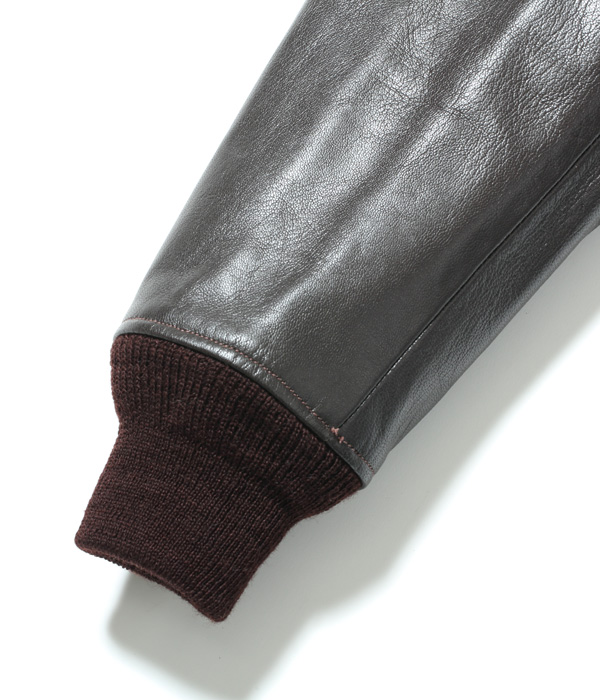 BUZZ RICKSON'S
No. BR80145 / Type G-1 "MIL-J-7823 BUZZ RICKSON SPORTSWEAR"
PRICE : ¥118,000 (+tax)
SIZE : 34, 36, 38, 40, 42, 44
COLOR : 01) S/BROWN
MATERIAL : Goat Skin
TANNING : Vegetable and Chrome
FINISH : Lacquer
COLLAR : 1/2 Inch Shearling Sheep Mouton
FASTENER : Mil Specs Brass Black Oxidized
SNAP BUTTON : U.S. Government Department of Defense Specs.
BUTTON : Mil Specs Urea
LABEL : Buzz Rickson Sportswear
The Type G-1 flight jacket is for the intermediate temperature zone developed by the Navy's Bureau of Aeronautics in the1950s. The history of the Navy's flight jackets originates with spec number M-422 which went through numerous spec changes, from M-422A, AN-6552, AN-J-3 to 3A, 55J14, MIL-J-7823, before arriving at MIL-J-7823A to E. The G-1 was discontinued in 1976 but was reintroduced in 1984 due to the strong wishes of pilots and is used to this day.