Lot No. BR15191 / Type M-65 "GOLD TIGER PATTERN CIVILIAN MODEL"
究極のフィールドジャケットとして君臨し続けるM-65。そのルーツは第二次大戦時のM-41フィールドジャケットに始まり、時代と共に試行錯誤の上改良が重ねられ、ベトナム戦争でその完成形をみることになる。この完成度の高いM-65は現在の民間衣料にも多大な影響を与え続けているが、当時としても画期的なジャケットで兵士達からは絶大な人気を得ていた。当時、現地のベトナムでは米軍将兵からすれば実に安い代金でオーダーメイドの衣服を仕立てることができた。そこで兵士達は官給品のジャケットを基地周辺のテーラーに持ち込み、調達可能な素材を使って「これと同じ型のジャケットを作ってくれ」と頼んだのである。こうして官給品とはひと味違ったタイガーパターンなどのジャケットが誕生したのであった。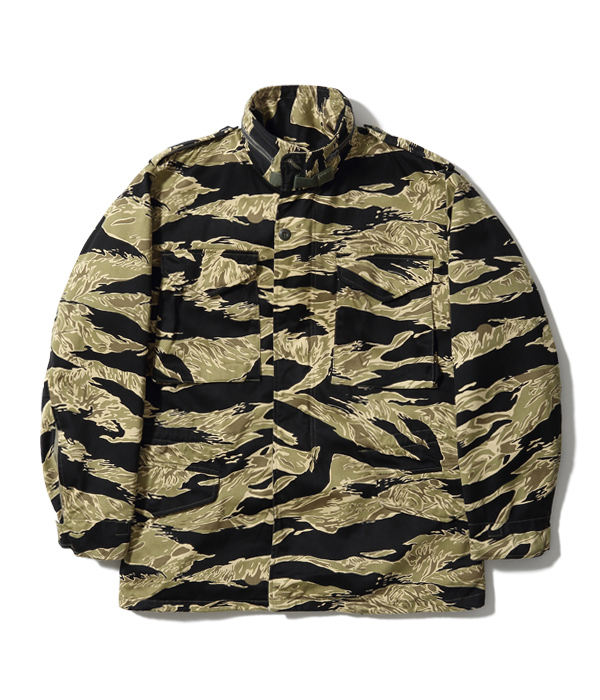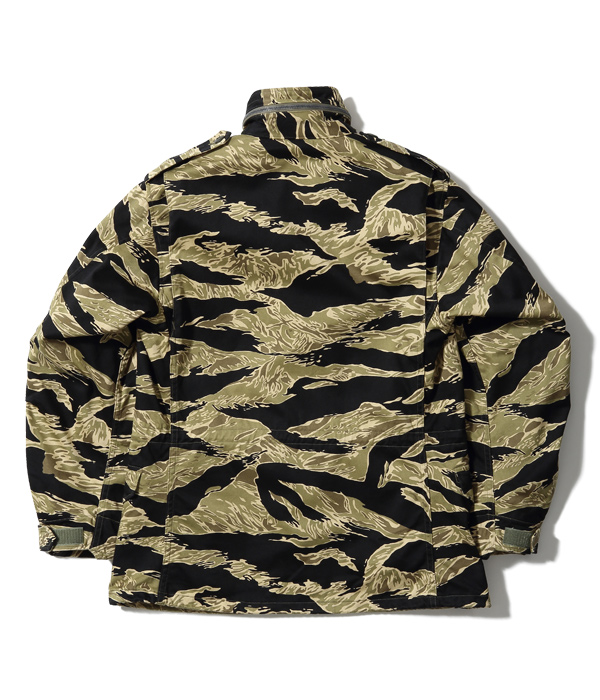 U.S. ARMY
COAT, MAN'S FIELD / Type M-65 "GOLD TIGER PATTERN CIVILIAN MODEL"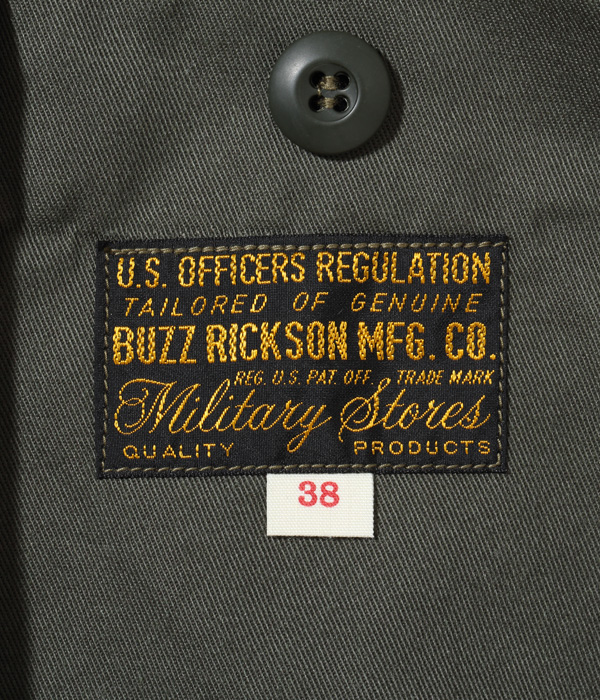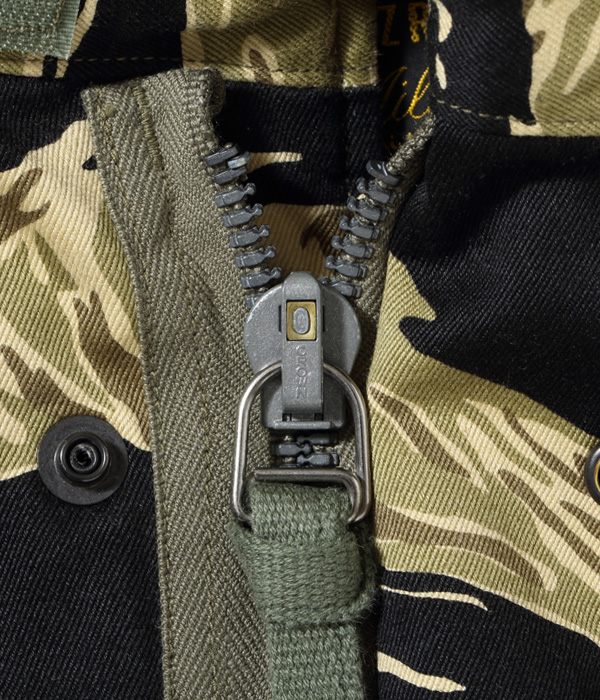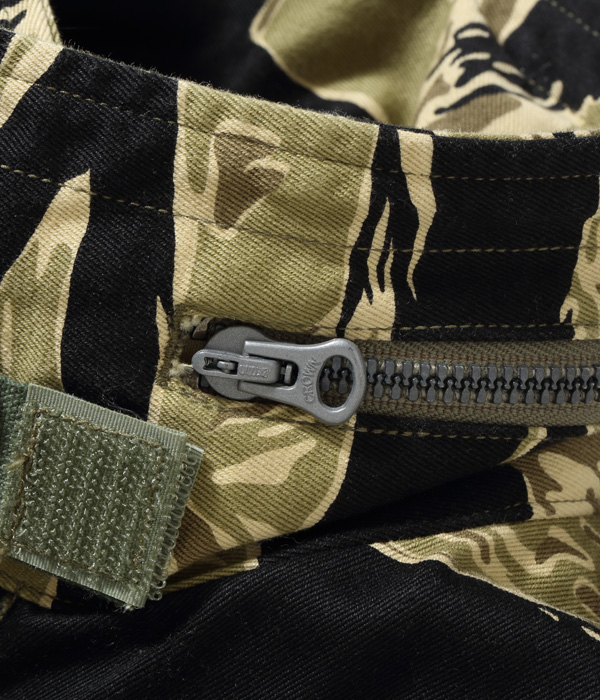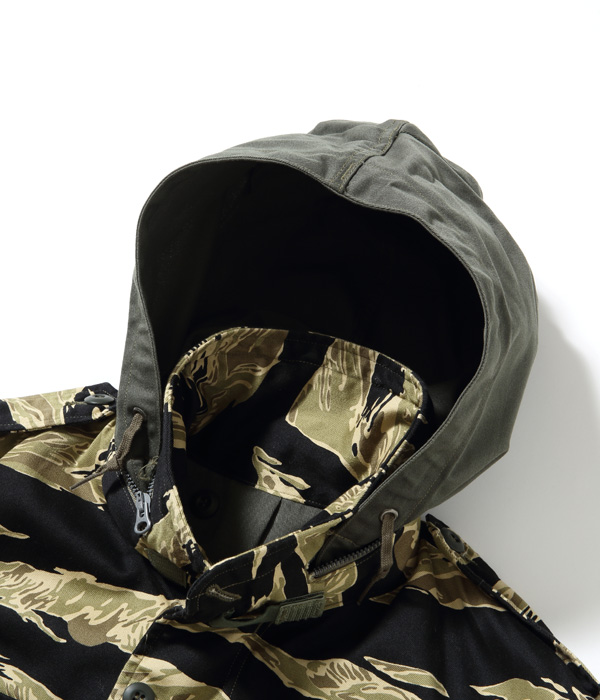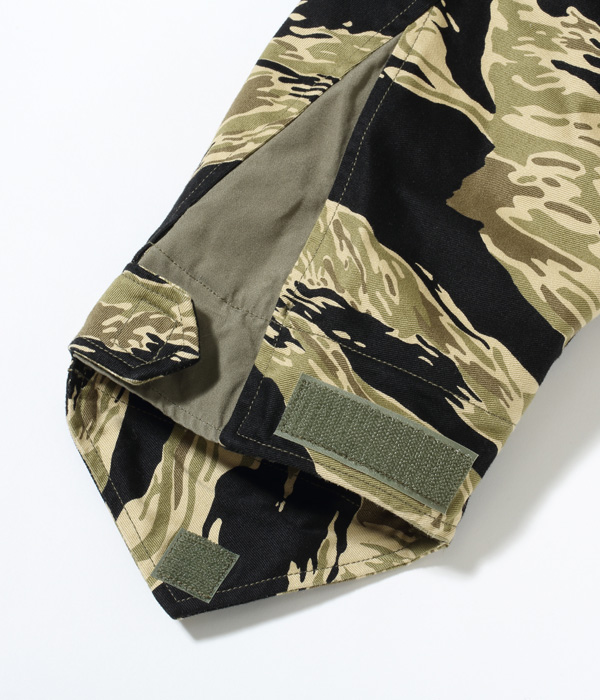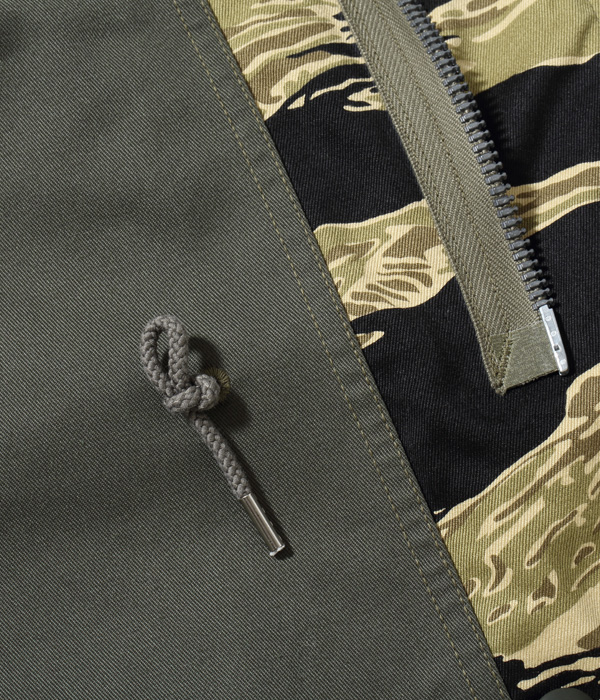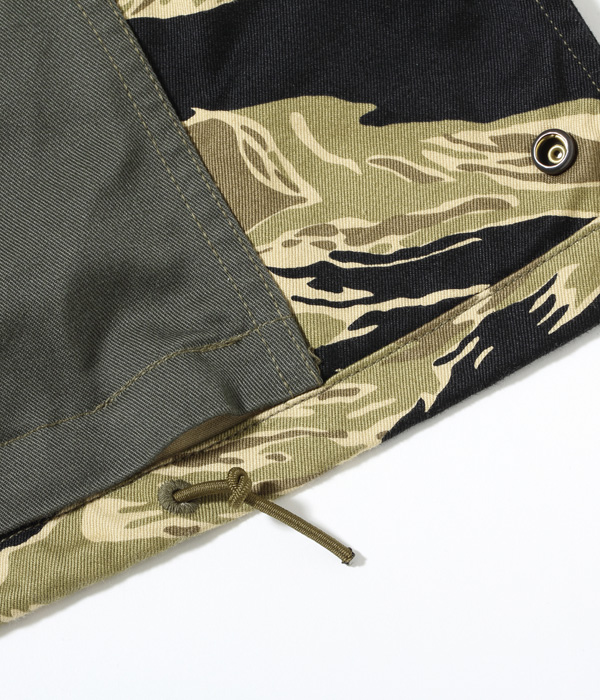 BUZZ RICKSON'S
Lot No. BR14858 / Type M-65 "GOLD TIGER PATTERN CIVILIAN MODEL"
PRICE : ¥49,500(税込)
SIZE : S, M, L, XL, XXL
COLOR : 119) BLACK
MATERIAL : Tiger Stripe Pattern Cotton Twill
LINING : Polyester/Cotton
FASTENER : Aluminum Spring Automatic Lock
BUTTON : Mil Specs Urea
LABEL : Buzz Rickson Mfg. Co.
The M-65 continues to reign as the ultimate field jacket. The jacket traces its roots back to the M-41 field jacket of World War II, which was improved through trial and error over time, and was perfected during the Vietnam War. This exquisitely perfected M-65 continues to have a great impact on modern civilian clothing, but even at that time it was an epoch-making jacket that was immensely popular among soldiers. At that time in Vietnam, US military officers were able to order custom-made clothes for prices that were very low for them. The soldiers took their government-issued jackets to local tailors around the base and asked them to replicate the jackets using materials they could procure. In this way, jackets such as the tiger pattern, which was different from government-issued products, were born.