Lot No. BR14925 / Type N-3B "BUZZ RICKSON MFG. CO. SLENDER ORIGINAL SPEC."
ヘビーゾーンジャケットの中でも完成度の高いN-3Bは、今も尚民間衣料に多大な影響を与え続けている。飛行服の中でも最も材料やパーツをふんだんに使い、1着のジャケットを構成している。その理由は、寒冷地での機能性を追求した結果であり、多くの研究と改良が重ねられたことに他ならない。当時、軍の正式納入メーカーは、その機能美溢れる飛行服を正規品とは別に民間用としても流通させていた史実がある。このN-3Bは、コントラクターのバズリクソンズが民間向けにオリジナルスペックでリリースしたという幻のモデルである。正規品と同様の材料とパーツを使い、型はよりフィット感のあるスレンダータイプに落とし込んだ待望のN-3Bが登場した。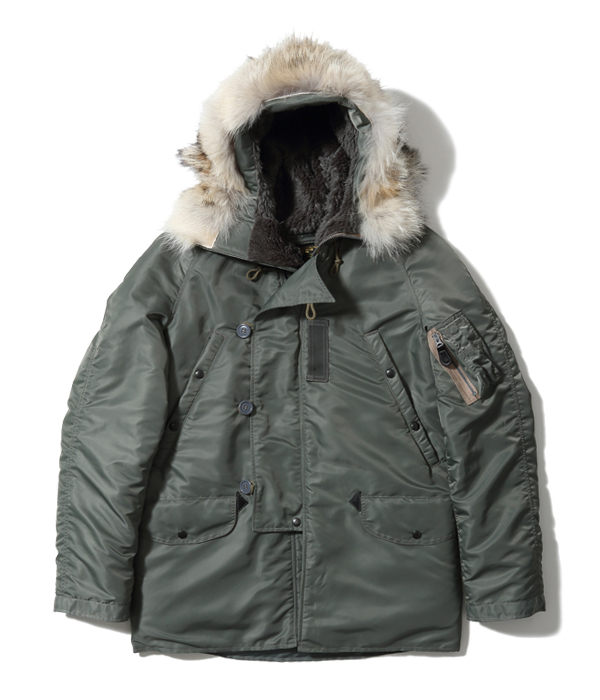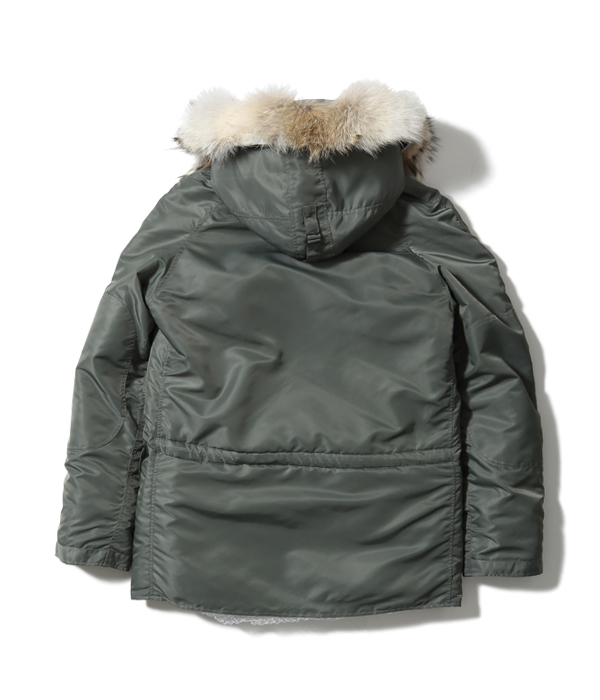 U. S. AIR FORCE / HEAVY ZONE
Lot No. BR14925 / Type N-3B "BUZZ RICKSON MFG. CO. SLENDER ORIGINAL SPEC."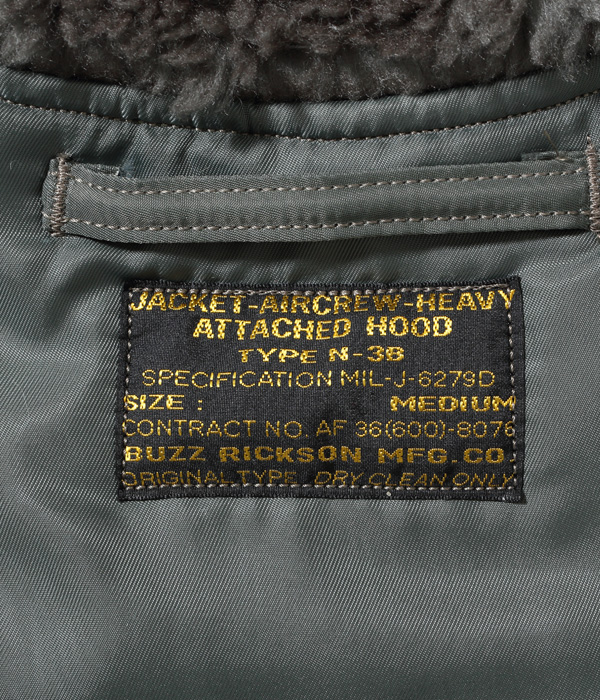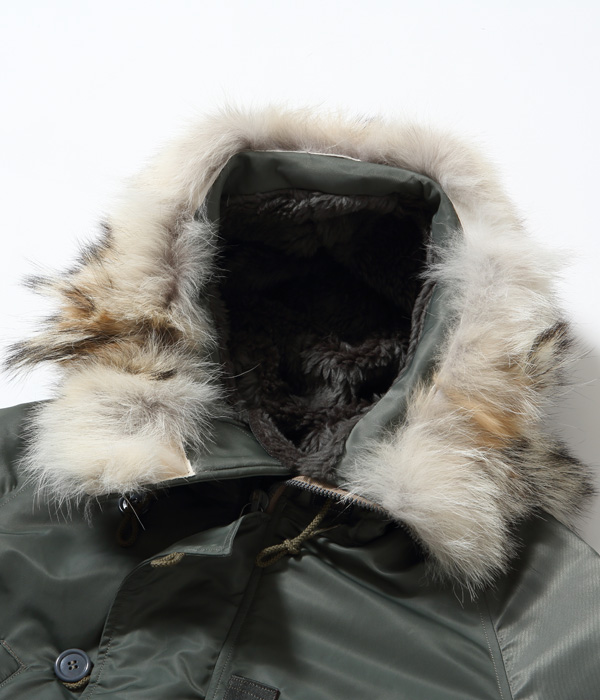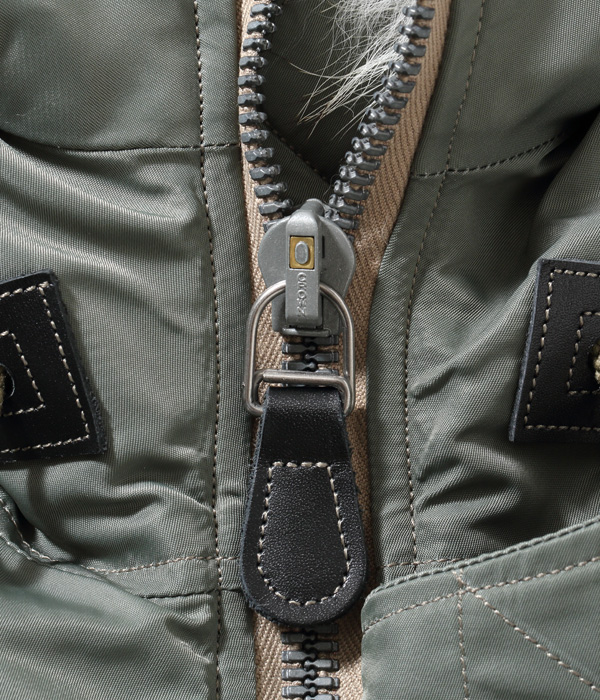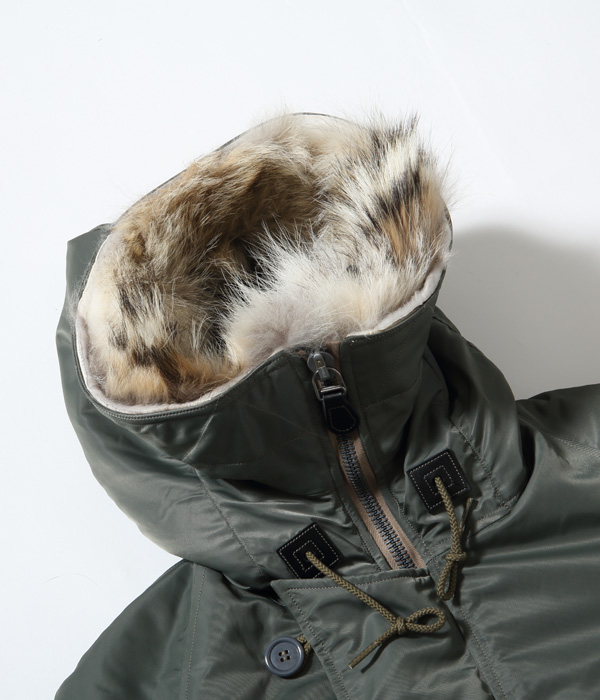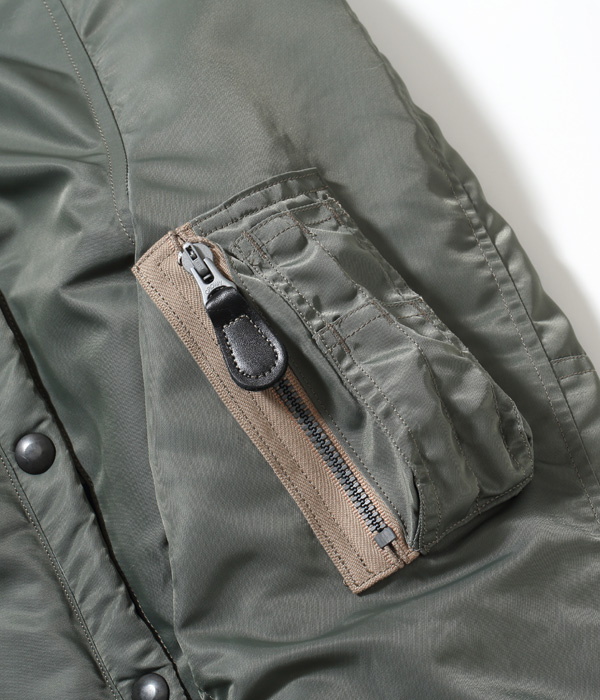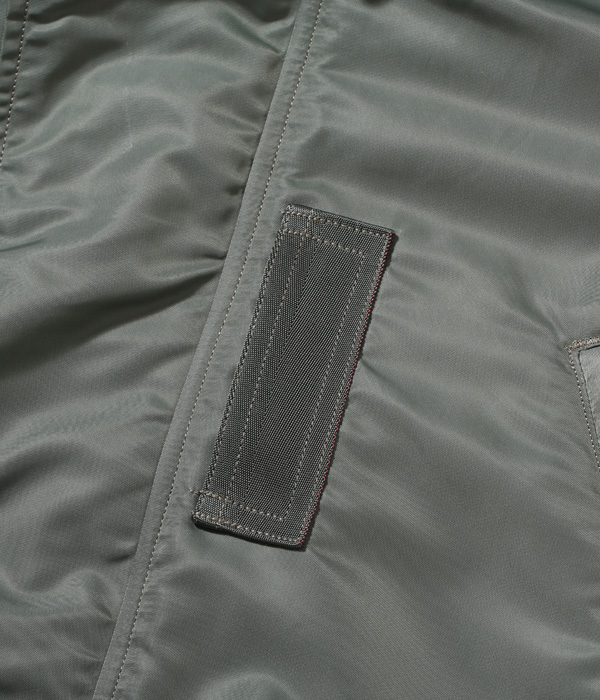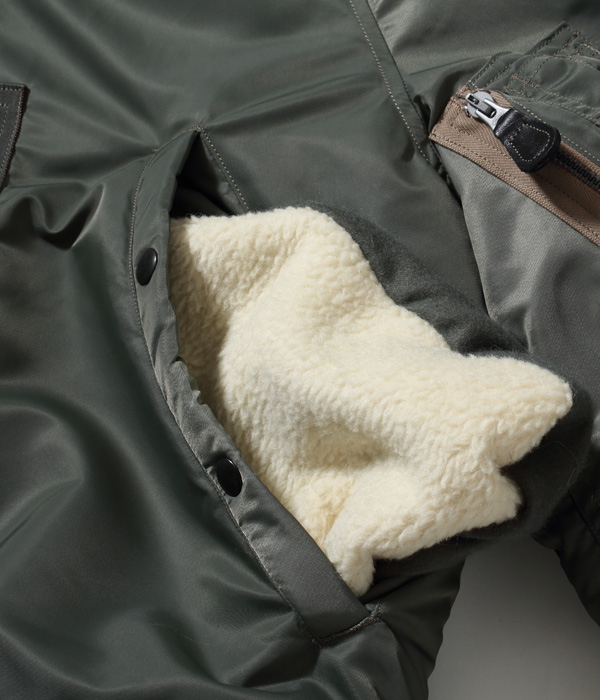 BUZZ RICKSON'S
Type N-3B "BUZZ RICKSON MFG. CO. SLENDER ORIGINAL SPEC."
PRICE : ¥151,800(税込)
SIZE : S,M,L,XL,XXL
COLOR : 01 SAGE GREEN
MATERIAL : 2/2 Heavy Nylon Twill Government Use
INTER LINING : 60% Wool 40% Cotton Pile Undyed Natural Color
HOOD : Acrylic Boa Lined & Coyote Trim
OUT SLASH POCKET : 35% Wool 65% Rayon Double Face Brushed
MAIN FRONT FASTENER : Crown Aluminum Spring Automatic Lock
SNAP BUTTON : U. S. Goverment Department of Defense Specs.
LABEL : Buzz Rickson Mfg. Co.
The N-3B is a highly perfected heavy- zone jacket that continues to have significant inf luence on civilian clothing. This single jacket consists of numerous materials and parts, the most of any flight wear. It is the result of pursuing a highly functional jacket for cold weather areas and is aproduct of none other than much research and numerous improvements. The military' s official contract manufacturers at the time distributed highly stylish and functional flight wear for civilian use, which were eparate from official flight wear. This N-3B is a legendary model with original specs that contractor Buzz Rickson' s released for civilian use. Made of the same materials and parts as the official jacket, this long- awaited N-3B is a slender type with a more fitted form.